"No. Absolutely not. Stop looking at those. Put your laptop away right now."
This is how I talk to my husband, and I'm not proud of that. But having lived in three different houses during just six years of marriage, I was nervous to find him browsing real estate listings last summer. Can you blame me?
Our moves haven't been around-the-block, either. From the booming (and baking) city of Austin, TX to the bucolic and rural village of Sharon Springs, NY to the New York City metro, we'd lugged our possessions across 2,000 miles of highways.
Our houses had been equally disparate in style: an eco-friendly house in Austin, a 160-year-old Italianate Victorian in upstate New York, and a glass box on a mountain in New Jersey with a view of the Empire State Building.
Now it was time to move again. While we'd enjoyed our adventures, our growing business and desire to be close to family pointed us in another direction: Nebraska. We got our New Jersey house prepared for sale, expecting it to spend a little time on the market. Instead, it sold within 24 hours. Oops.
House hunting from far away
Forced to act fast – with no time to fly to Omaha to view properties – we dug into home listings. We narrowed options down by budget and location, looked for houses that hadn't been updated (as designers, we'd do that ourselves), and poured over each photo to pick out details.
I printed up neighborhood maps and highlighted nearby restaurants and parks for our dog. We enlisted the help of my parents and hired a family friend as our real estate agent, sending them to tour houses on our behalf. Dad measured rooms while Mom toured the neighborhood. Any bit of information they could gather was invaluable.
I finally walked through the house the day before closing. Roger was in New Jersey finishing packing, and I had driven out in advance. In person, I could see where our homework prepared me – and what remained a surprise.
The view out the windows, the way light played through the hallways, the "aroma" of a long-clogged garbage disposal – some things simply weren't captured by the photos we'd seen. The living room was smaller. The dining room was square rather than rectangular. The smelly, grimy kitchen, which had been a "sometime next spring" renovation project, immediately got bumped up to the top of the list.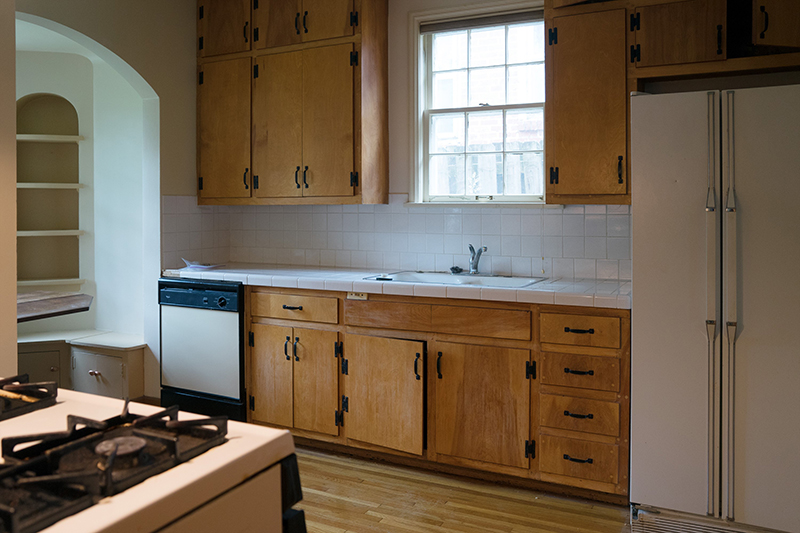 All in all, we love our new home, and most of the surprises – from architectural details to friendly neighbors – have been pleasant ones.
Would I recommend buying a house without having seen it first? I think it's doable with a little on-the-ground intelligence from people you trust. Will I do it again? Absolutely not. I've told Roger that we're never moving again. And this time – fingers crossed – I think he agrees with me.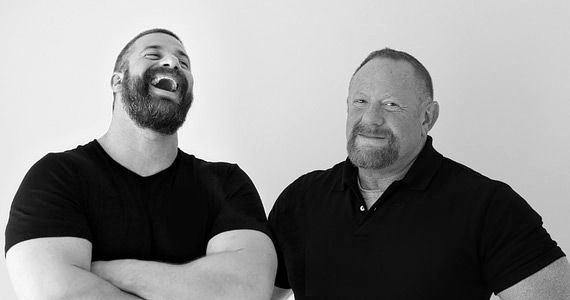 If you're long-distance home buying
Buying a house sight-unseen? Here are a few tips for lowering your stress level (a little):
Sketch it out. It's tough to wrap your head around the layout of a house from a handful of listing photos. Get a better sense of the flow by drawing a floor plan. If possible, get room dimensions to determine which furniture will have a place and what should be left behind.
Preview the views. Listing photos don't always capture what you'll see through the windows. For example, our dining room windows look out onto the neighbor's wood fence. Ask your real estate agent to snap photos looking through the windows and, if possible, record a short video up and down the street to help provide a sense of the surroundings.
Embrace the folder. A move brings chaos. You'll misplace your toothbrush, your phone charger, and perhaps even your smallest child. At the same time, buying a home requires lots of very important paperwork that you absolutely must produce at a moment's notice. Do yourself a favor: Go to the office supply store and buy the most obnoxiously bright, neon green document folder they sell. Put all the essential closing documents in there, and keep it handy.
Take care of yourself. The first impulse may be to drop everything to focus solely on packing and preparing for your new home. That's important, of course, but don't neglect the routine activities that make life feel "normal" for you. If you go to the gym, keep going even if you have to cut workouts short. Catch a movie or concert. Meet a friend for coffee. This is an overwhelming and demanding time, but continuing to do things you enjoy will make your move less overwhelming.
Brace for impact. Walking into an empty house, particularly after seeing carefully staged listing photos, can be disorienting. The most common reaction? "Wow, this bedroom looks so small!" The scale of unfurnished rooms is notoriously hard to judge. Don't freak out – once you get a few pieces of furniture in place, everything will feel more normal.
Shopping for a home? Our Home Buyers Guide offers plenty of advice and tools. 
Related:
Source: Zillow Feed