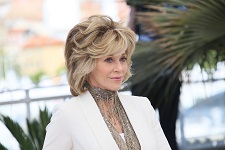 Oscar winner and activist Jane Fonda and her former partner, music producer Richard Perry, are selling their Beverly Hills mansion, a home Fonda loves for relaxing and throwing parties.
"Architecture is very important to me," she says in a video for the $12.995 million listing. "It's got really good, strong lines. The landscaping, the Melaleuca trees and the way they're planted…. All these things were like, 'This place has taste.'"
Fonda demonstrates her own flair for design throughout the 7,102-square-foot mansion, with elegant furniture that's an understated backdrop to a stunning art collection.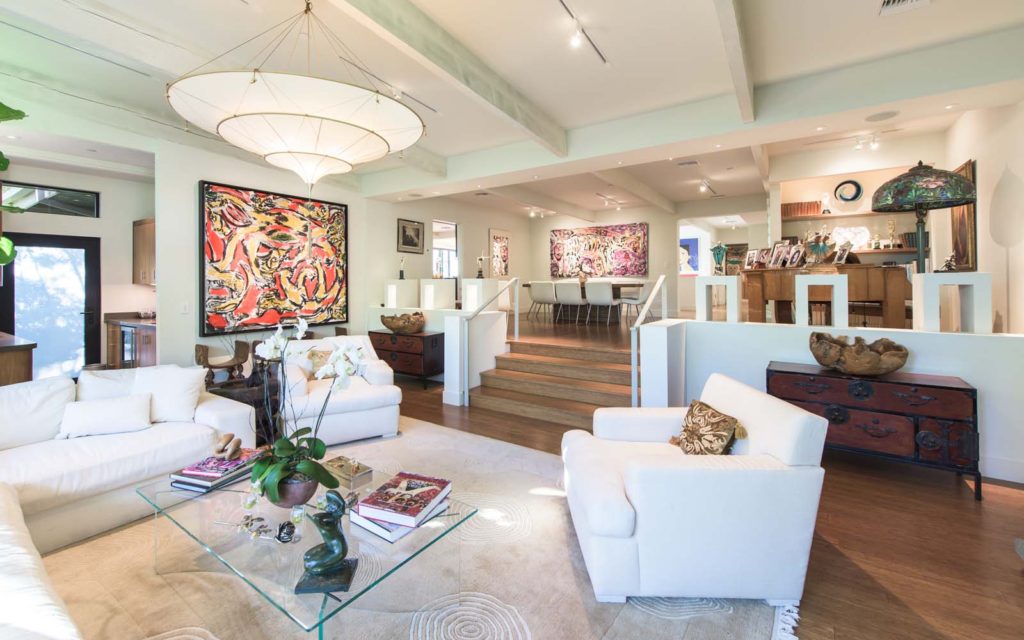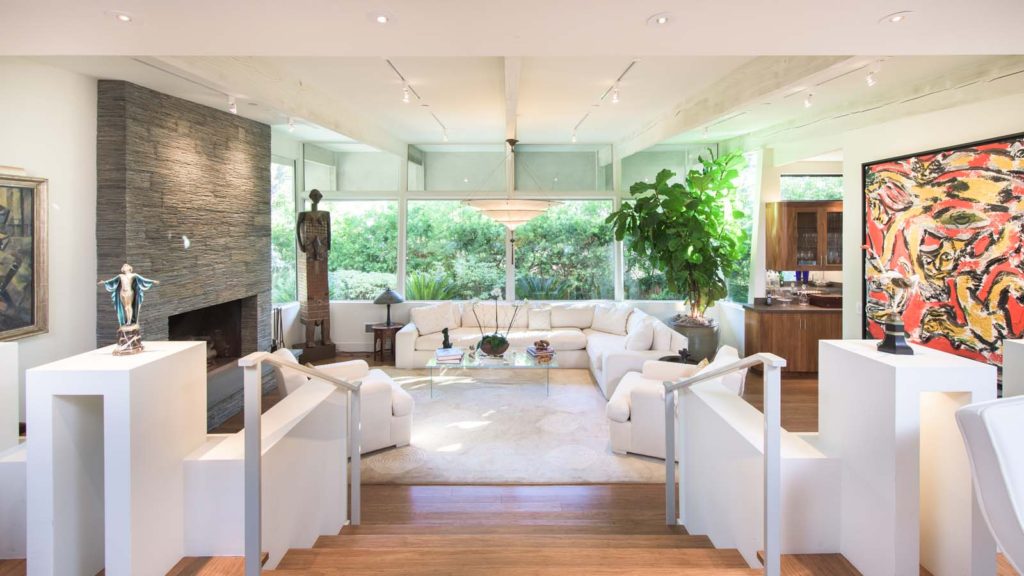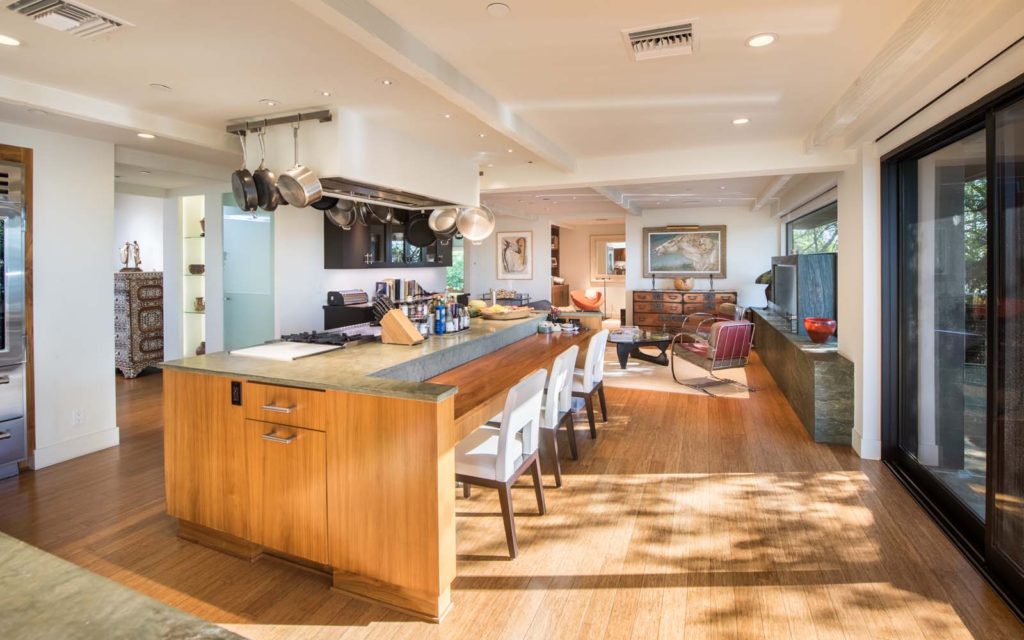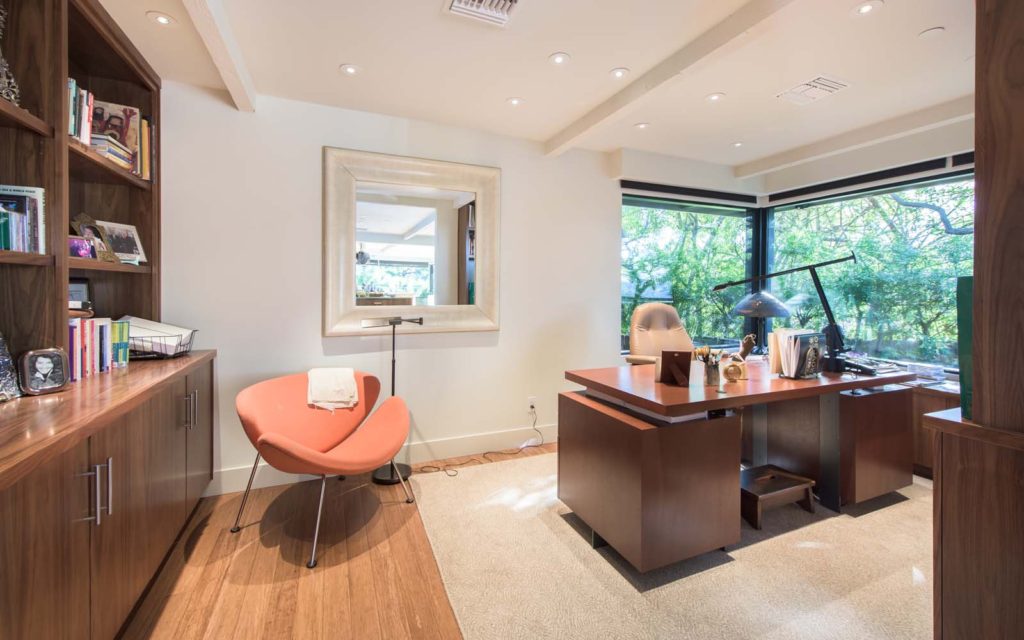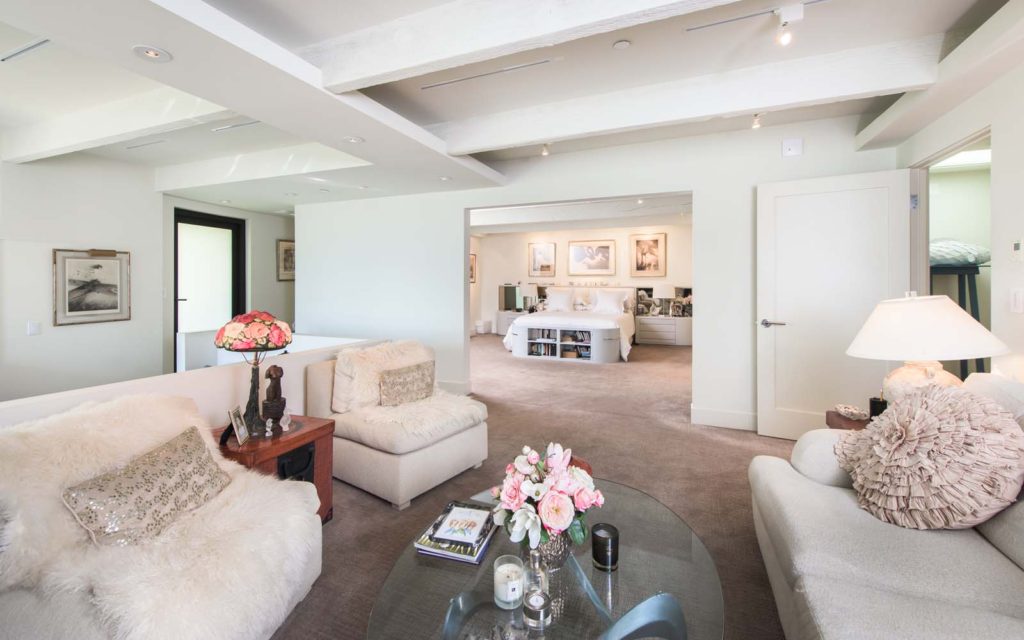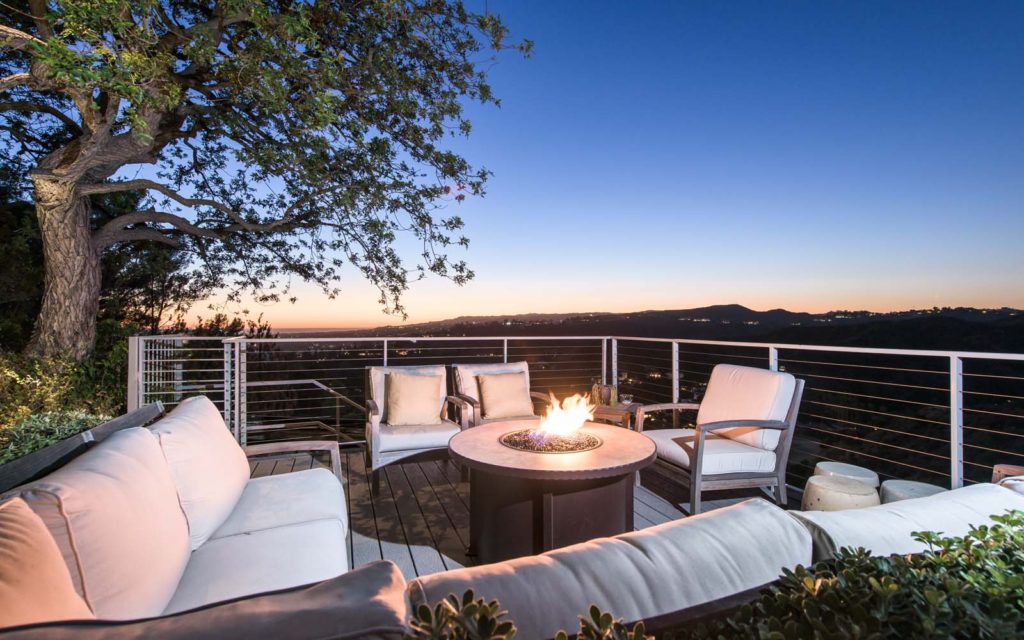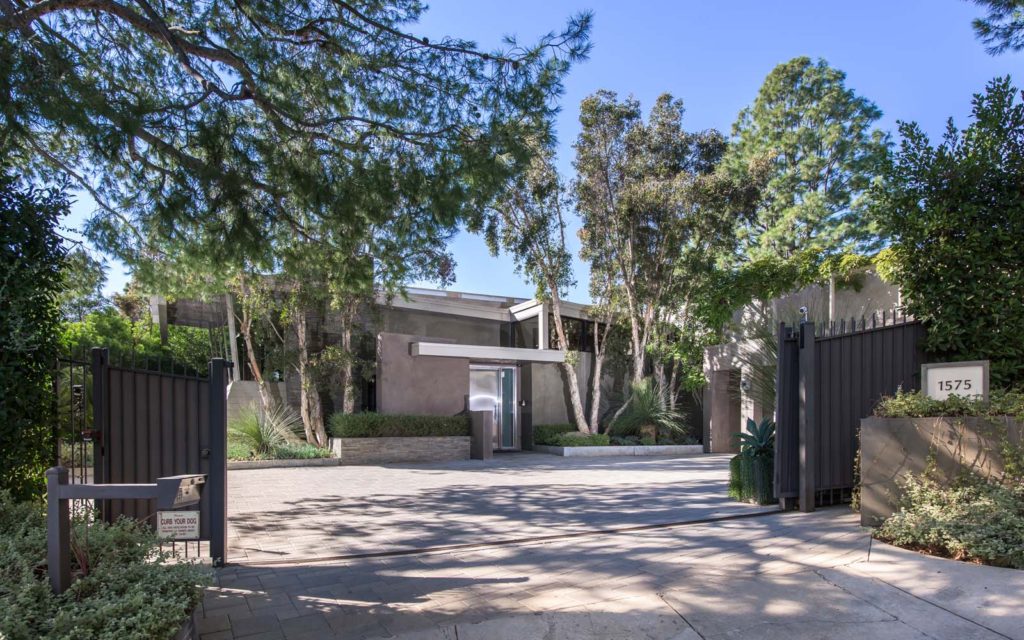 Modern sculptures and paintings complement the home's 1961 vintage — but the art that stands out most is a collection of six Andy Warhol painting proofs of Fonda in the signature, brightly colored style that Warhol used to depict other icons including Elizabeth Taylor and Marilyn Monroe.
They are situated below a skylight on a staircase that's just around the corner from the kitchen Fonda adores. "All the windows look out over a valley, over the hills — the real surface of the California I grew up with in the late '30s and early '40s," she said.
She also highlights the glass elevator, the giant walk-in closet, and her cave-like office with a window that looks out under a tree. "I feel like I'm in a nest, almost."
The backyard is built for entertaining, with an outdoor living room, a solar-heated pool that lights up at night, and a deck that juts out beyond a cliff with a fire pit and a view of the unparalleled Hollywood sunset.
The 4-bedroom, 7.5-bath home is located in the Beverly Hills enclave of Trousdale Estates, which has long been home to megawatt stars including Frank Sinatra, Groucho Marx and Elvis Presley.
The listing agents are Jade Mills, Valerie Fitzgerald, and David Frank of Coldwell Banker Previews International.
Take a tour of Beverly Hills, and check out Fonda's pitch for her new listing:
Photos courtesy of Coldwell Banker Previews International. Video by Carlo Alberto Orecchia.
Related:
Source: Zillow Feed