There are certain characteristics people tend to keep an eye out for when searching for their forever homes: aesthetically pleasing design, comfortable layout, safe neighborhood, good schools. Then there are the characteristics that make certain posts go viral. Spoiler: they don't tend to have a lot in common.
These 10 homes are the most shared across our social media platforms so far this year. From superstar penthouses to the supremely quirky, you might not want to live in these homes – but chances are you will want to share them!
10. Sting's Manhattan Penthouse
3,907 social shares and counting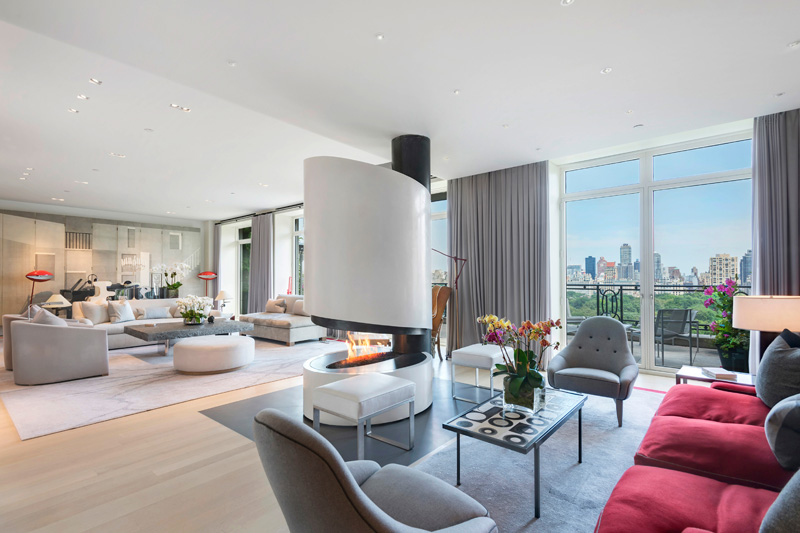 People are always after glimpses into the lives of celebrities, so it's no surprise the news of Sting's New York penthouse going on the market in early May garnered so many shares. This spacious 5,417-square-foot apartment is located in one of the most exclusive addresses in the city and includes luxury features to match – like spiral staircases, a freestanding fireplace, floor-to-ceiling windows and a 400-foot terrace overlooking Central Park.
See more Manhattan homes.
9. Former Masonic Lodge in New York
4,413 social shares and counting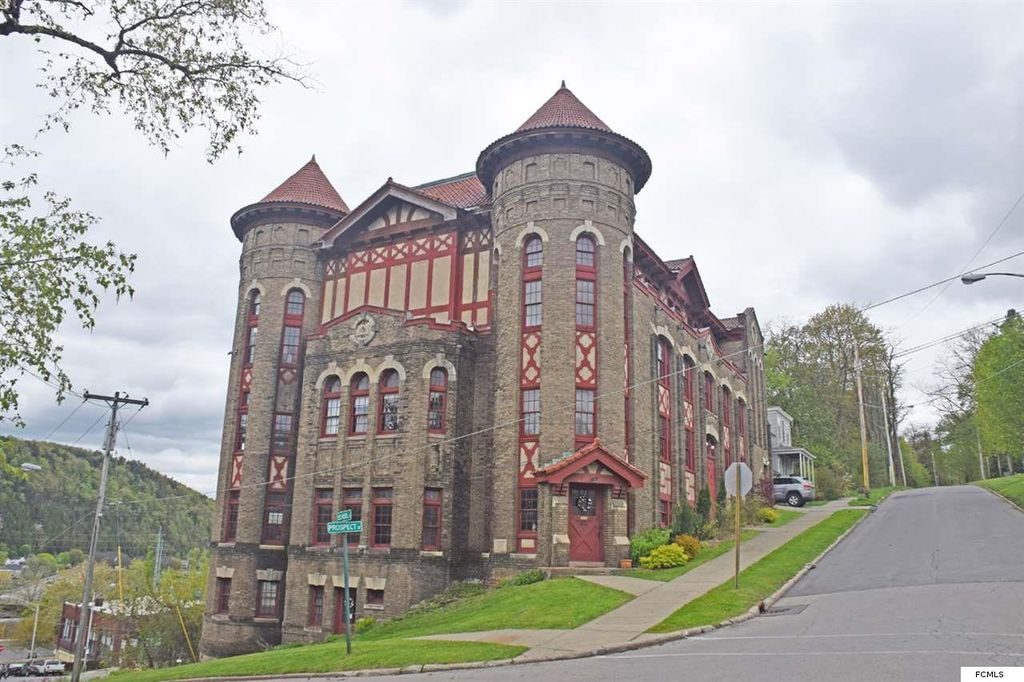 Most people wouldn't think of living in a former Masonic lodge, which is one of the factors that made this listing so shareable. With over 12,000-square-feet and a design reminiscent of a castle, this home has some fun details (and some quirky ones!) like a bedroom in one of the turrets and a basement with the wood floors of the original bowling alley.
See more Little Falls homes.
8. Friendly in Florida
4,535 social shares and counting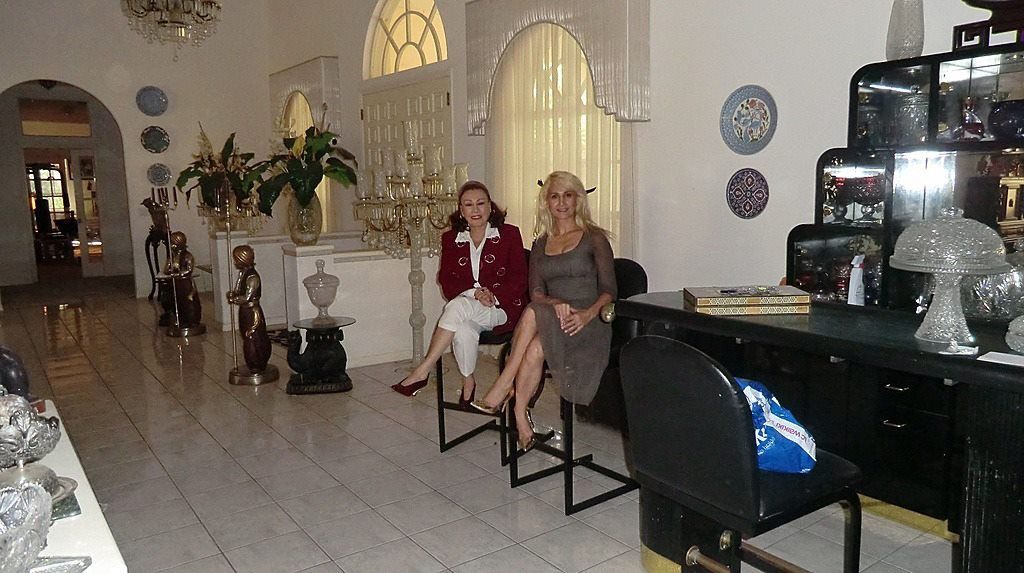 This large Sarasota estate has a lot going on for it, like tons of space, a pool, outdoor kitchen and heated spa. But something tells us that's not why this listing got a lot of social media love. Instead of the impersonal photos typical of a home in this price range (it's going for $1.275 million), these photos feature two cheerful women posed throughout the home.
See more Sarasota homes.
7. Pennsylvania Fixer
5,302 social shares and counting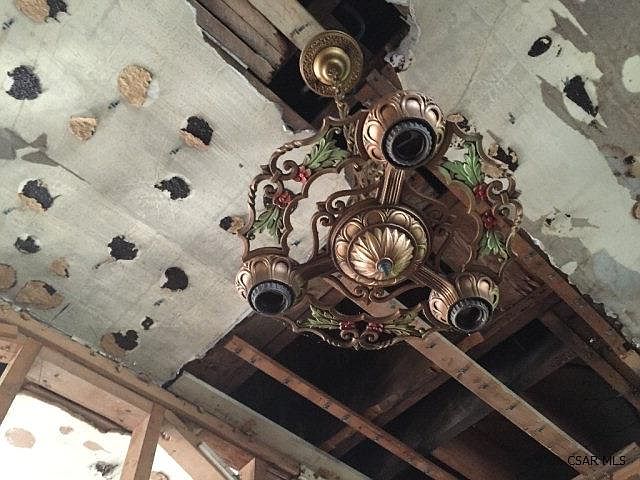 Billed as a historical home that "has been completely gutted and is waiting to be restored back to it's original glory," this 12-bedroom Pennsylvania home was a steal for someone eager to take on a true fixer upper. Clearly, someone was up for the challenge since it sold last September for $61,000.
See more Windber homes.
6. Catopia in Arizona
6,134 social shares and counting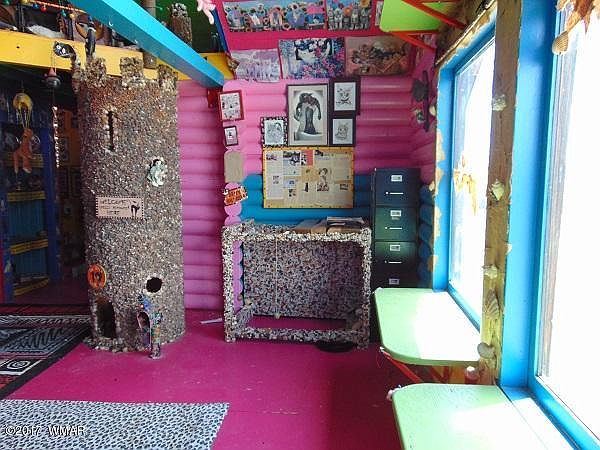 Cats rank pretty highly in the social media success equation, so it shouldn't come as a big shock that this feline-friendly home has been shared far and wide. Designed with cats in mind, the 2-bedroom Concho, AZ house – dubbed "Catopia" – boasts cat walkways, cat turrets and a multi-level medieval cat castle. And, lucky for you (and your 9,000 cats), it's still on the market.
See more Concho homes.
5. Kentucky Collector's Paradise
8,568 social shares and counting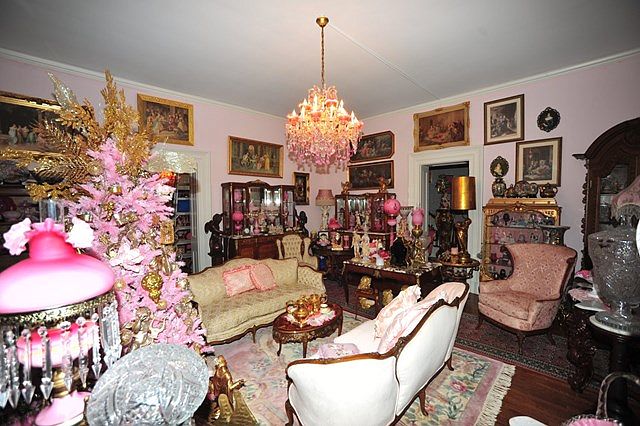 Built in 1857 with bricks made on site, this 5,000-square-foot Greek Revival looks like your typical grand Southern estate from the outside. But the listing photos indicate the owners are collectors. Loosely organized by color, each room is overflowing with vintage furniture, elaborate decor and eclectic knickknacks. Sadly, the listing makes it clear the furnishings are not for sale with the house.
See more Princeton homes.
4. Pampered Ponies in Oregon
14,006 social shares and counting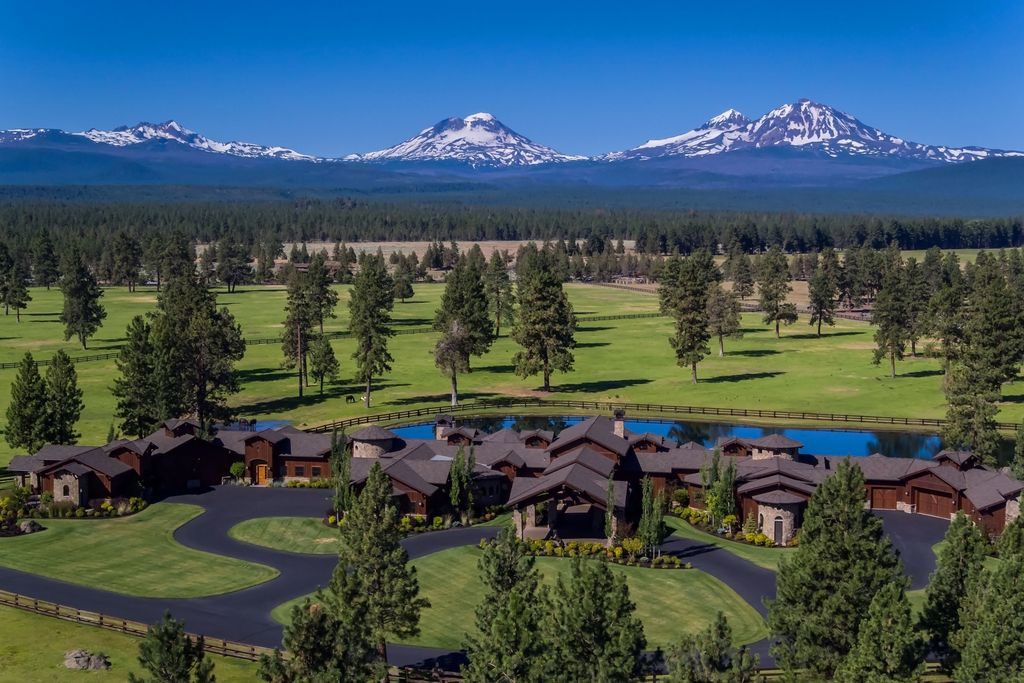 Included in our roundup of most expensive homes in every state, the owners of this Oregon equestrian property are asking a cool $24 million. The main house includes a movie theater, gym and massive wine cellar, while the property also features four guest "casitas" with kitchenettes, a five-bedroom guesthouse, 2,800-square-foot farm manager's home, barn, indoor arena, office, saloon, and more.
See more Sisters homes.
3. Wheels on the Bus in Colorado
21,296 social shares and counting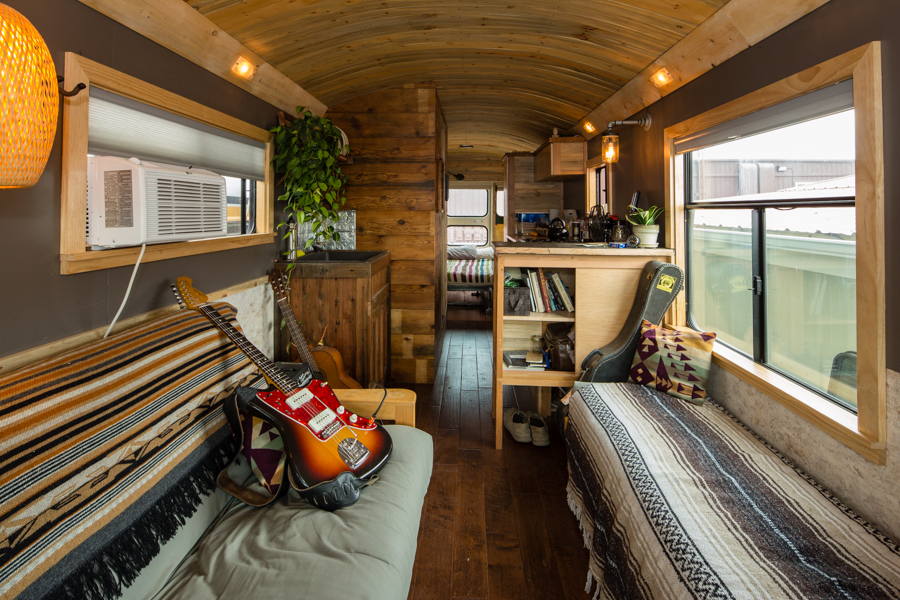 Tiny houses are all the rage, but Denver-based builder Charlie Kern has taken it a step further by converting school buses into stylish, practical and energy-efficient homes. Decked out with working kitchens and bathrooms, these tiny homes are not only affordable – they also travel with you!  
See more Denver homes.
2. Texas Mannequin Mansion
43,871 social shares and counting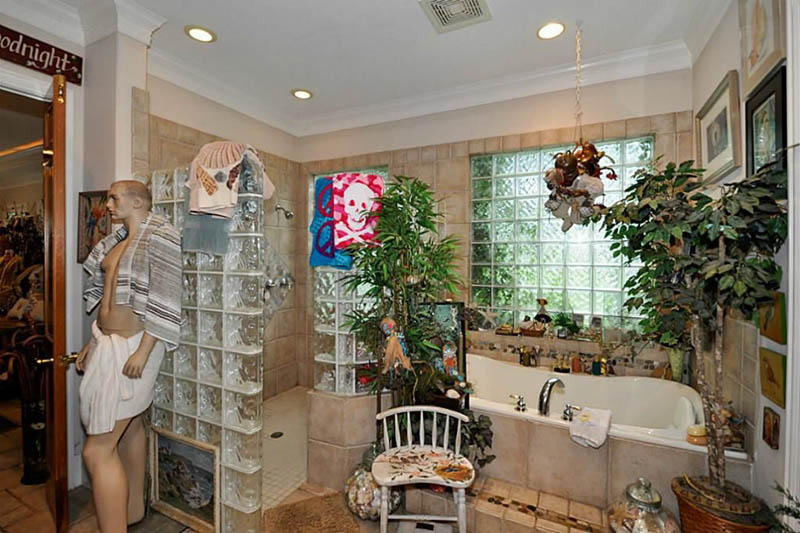 The description of this large Richmond, Texas house focuses on the traditional components that make it a great listing, like the pool and four-car garage. But the Internet couldn't see past the mannequins that can be found in nearly every room from the towel-clad mannequin in the bathroom to the child mannequin riding a tricycle … on the ceiling. The homeowner is an artist, and their vision certainly comes through in the home decor.
See more Richmond homes.
1. Surprise Sensation in South Carolina
64,176 social shares and counting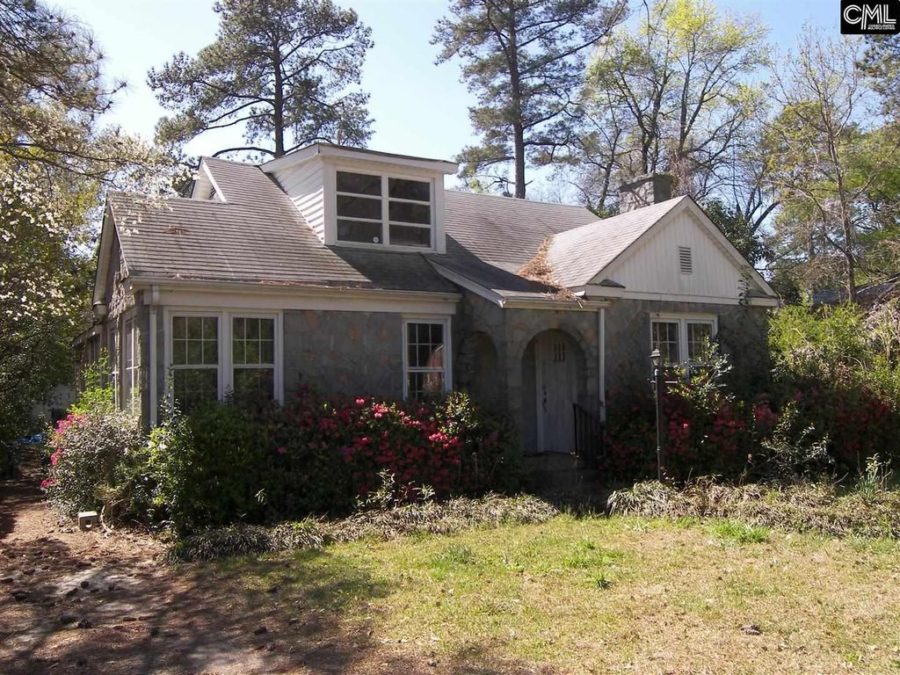 You wouldn't think that a house in disrepair would end up the most-shared Zillow home listing of 2017 so far, but thanks to some intriguing mysteries in the description that's exactly what happened. Most notably, the fixer upper comes with an upstairs tenant who does not pay rent and must not be displaced. After a massive public response, the identity of the homeowner and squatter were finally revealed.
See more Cayce homes.
Related:
Source: Zillow Feed