The road home was a long one for Asha Mevlana, lead violinist for the Trans-Siberian Orchestra's West Coast tour.
After a breast cancer diagnosis 18 years ago, Mevlana quit her job in public relations and moved to Los Angeles to become a professional violinist.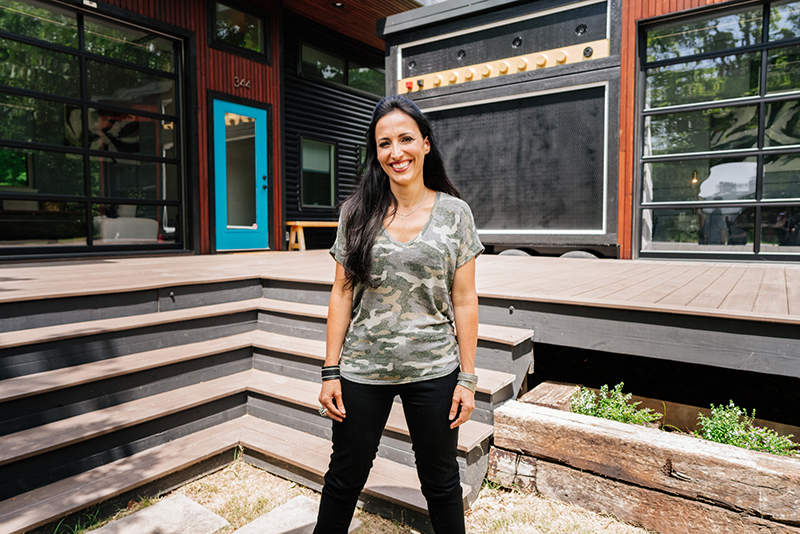 Mevlana not only successfully went into remission but also prospered in her music career, touring with acts like Dee Snider and Gnarls Barkley.
After years on the road and storage units on each coast, Mevlana decided she was ready to downsize and plant roots somewhere unexpected: Fayetteville, AR.
She made plans to build a tiny house in Arkansas on her brother's land. The build took only six weeks but produced spectacular results.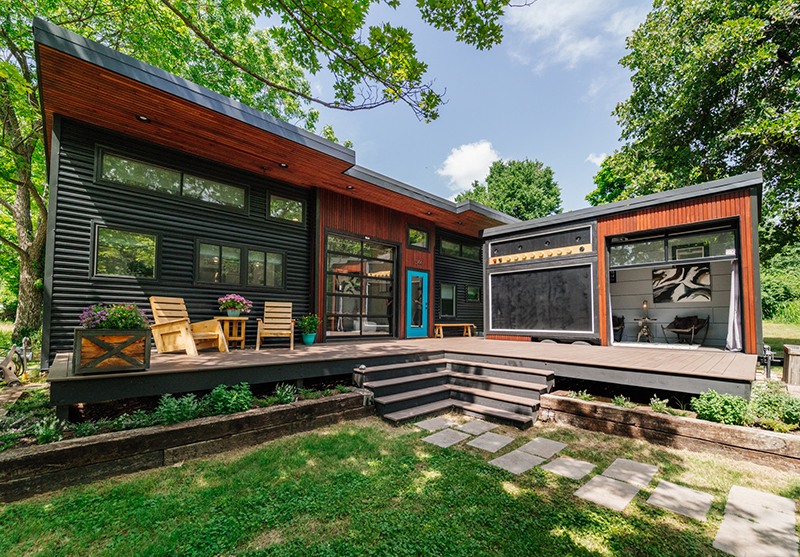 Mevlana's tiny home is separated into two pieces: a 400-square-foot main house and a 160-square-foot amplified trailer/studio/guesthouse on wheels that she can take on the road.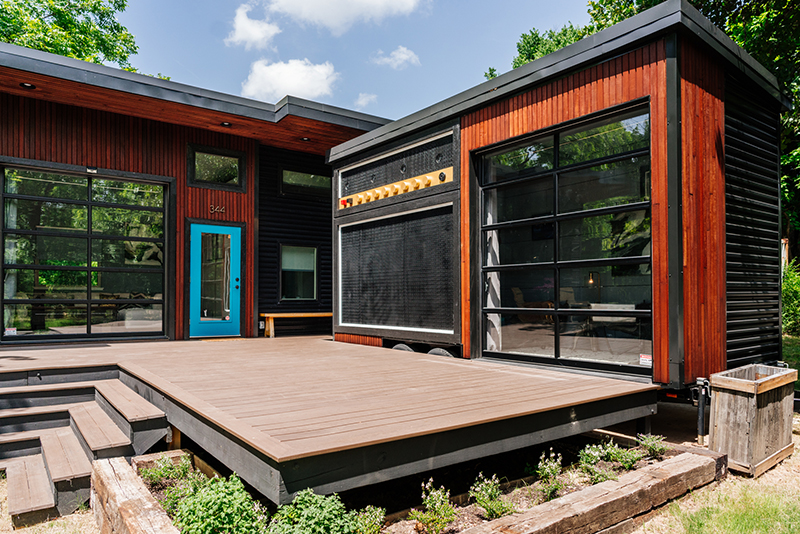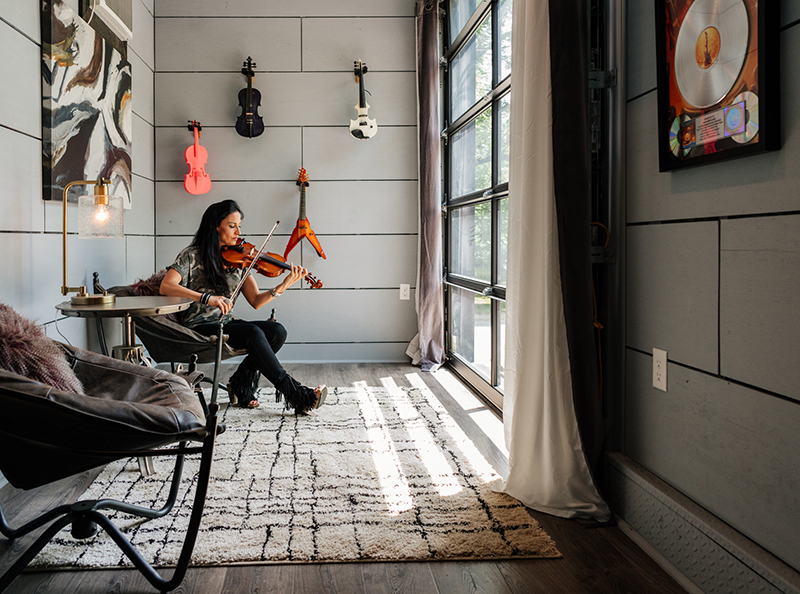 A large deck, which often serves as a stage, joins the two structures, and the amplified trailer is fully operable, ready for use with any electric instrument.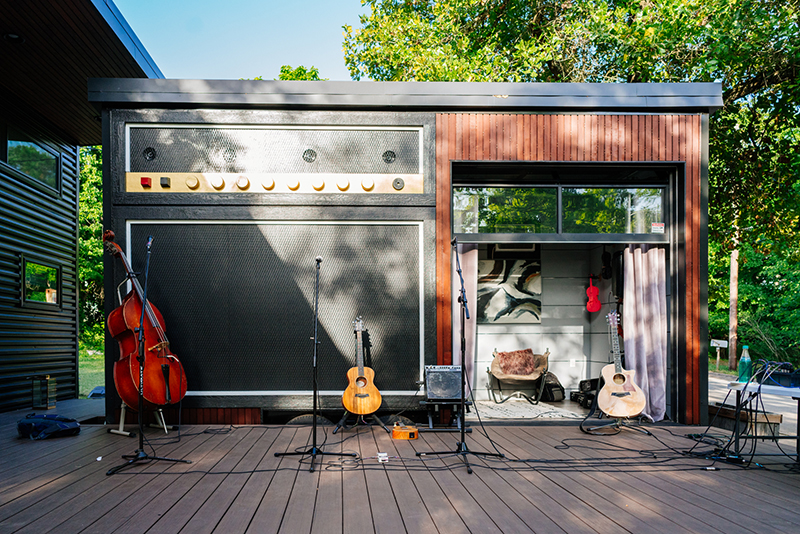 Other unique features of this musician's haven are a cranking bike wheel that raises and lowers a pot rack, recycled denim soundproofing in the music trailer, and a garage door that serves as a window feature in the main house.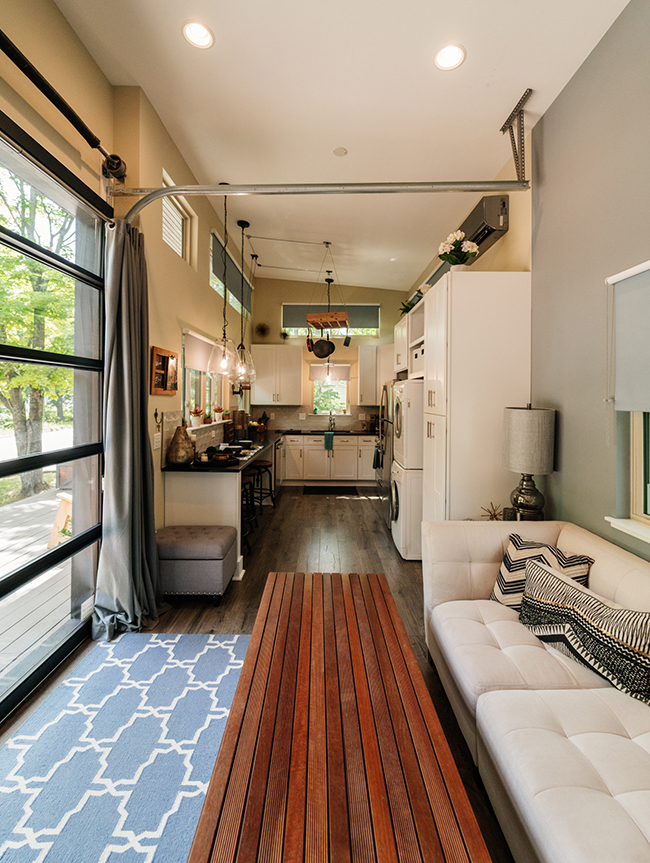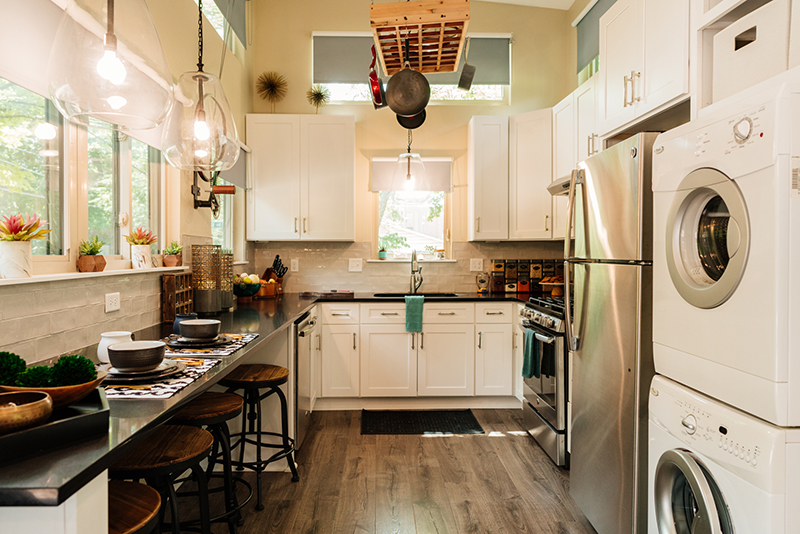 Mevlana said it's easy to embrace her minimalist lifestyle after all that she's been through over the years.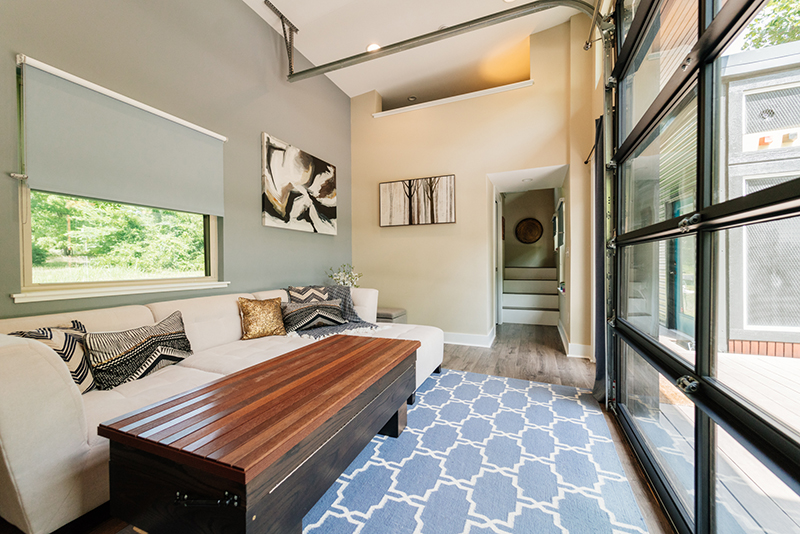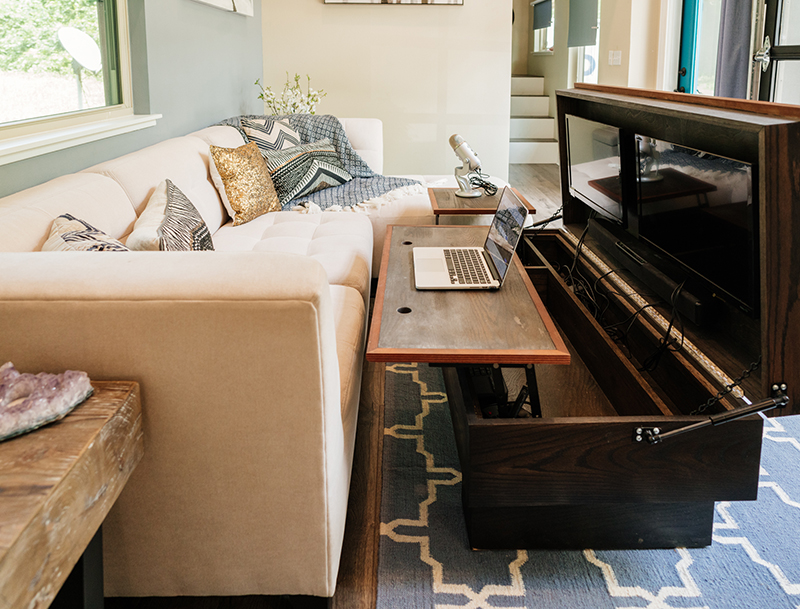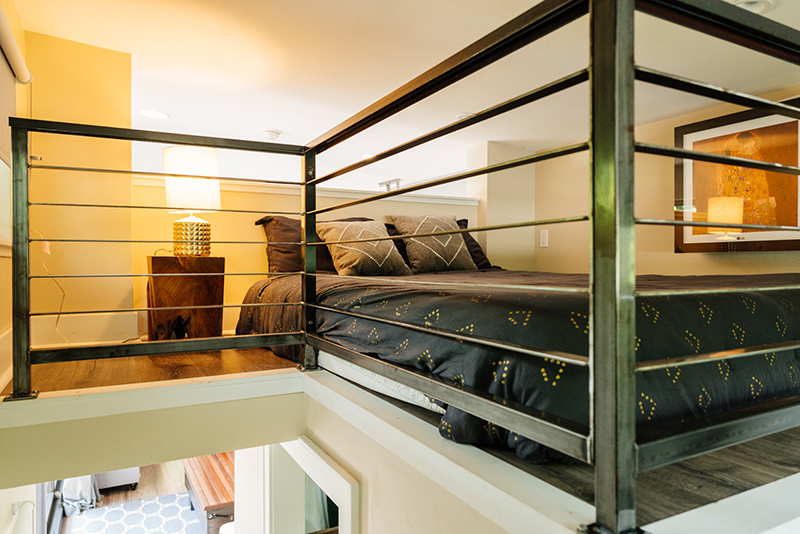 "The experience with breast cancer really changed my life in so many ways, and one of those was life is not just about money and having things and collecting things," Mevlana said.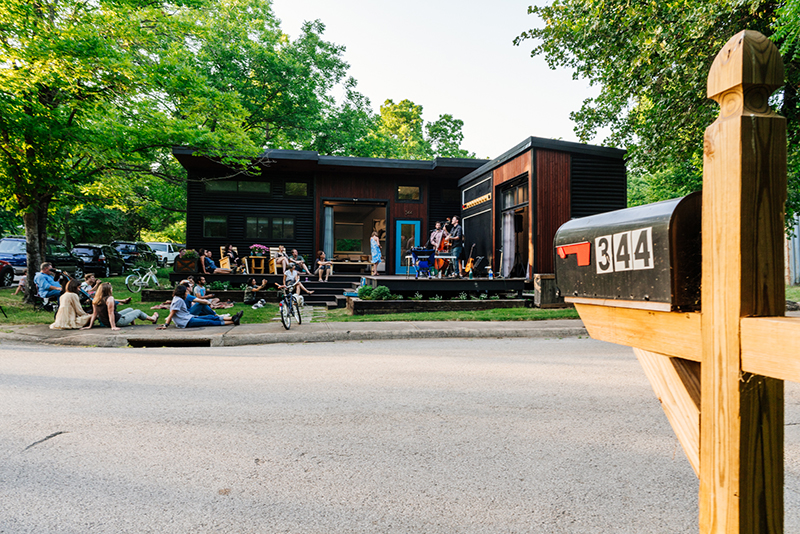 Photos by Erik Hecht.
Related:
Source: Zillow Feed