In 2016, Jace Carmichael and Giddi Oteo upgraded from their first van home to a 2005 Freightliner Sprinter. The new van's from-scratch build-out allowed them to add a safe seat for their new baby, Juniper.
Their goal isn't to live in the van – it's to live out of it. An 84-square-foot house that travels with them means this family can live sustainably on a small budget and spend quality time in places like Mexico, Big Sur, and Yosemite and Zion National Parks.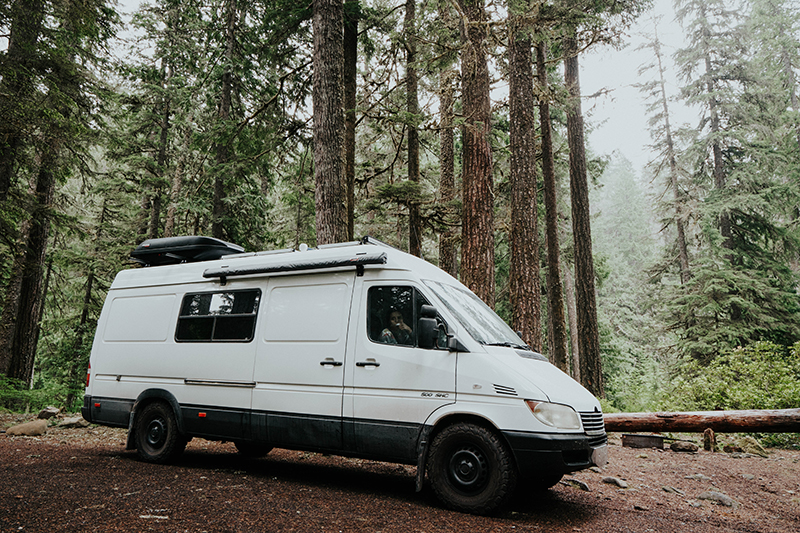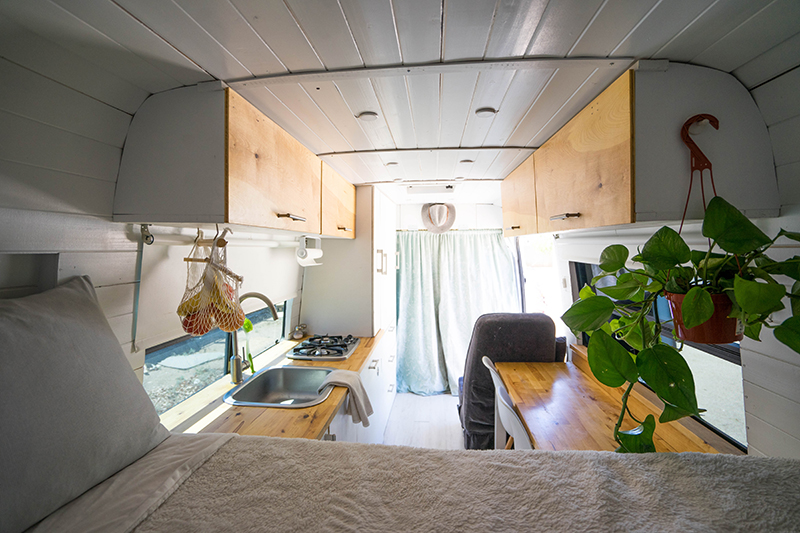 Lightweight solar panels on the van's roof provide off-grid electricity, and multiple windows let in sunlight. Indoor-safe propane heaters keep the van warm on chilly nights.
The kitchen is equipped with  an inset cooktop, a fridge and freezer, and woodblock countertops for meal prep.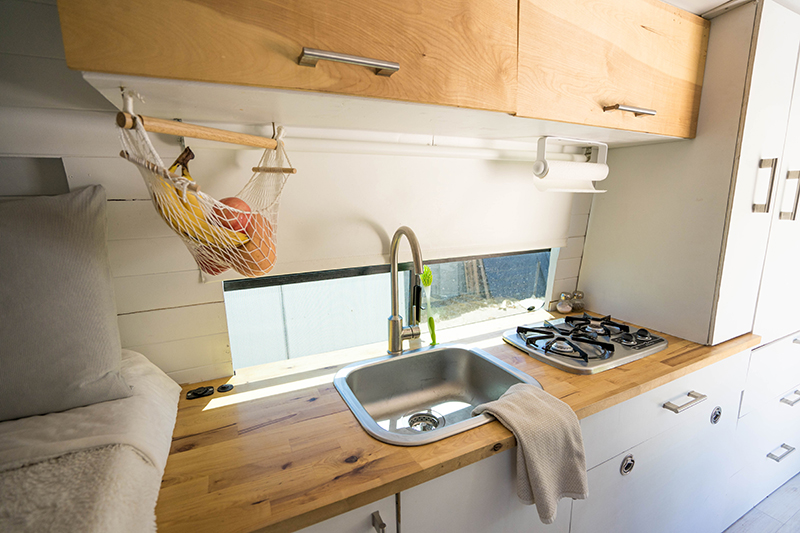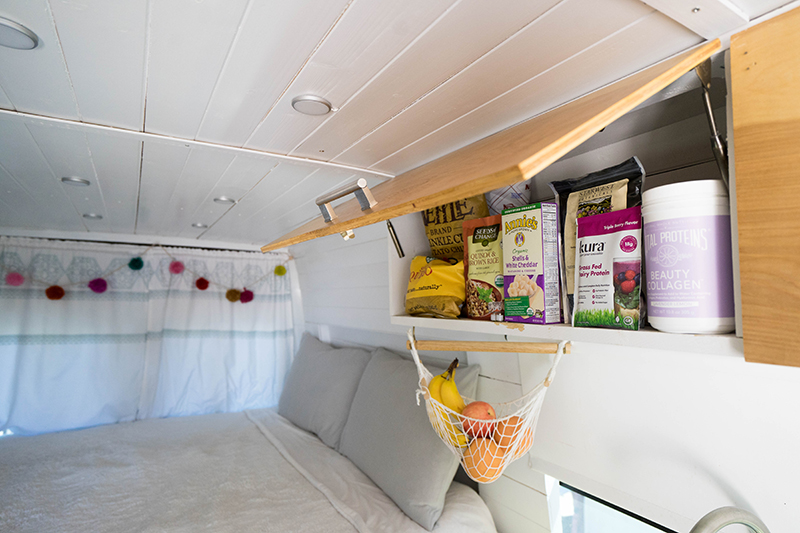 Across from the kitchen is a workbench where the couple make jewelry for their online business, Carteo Handmade.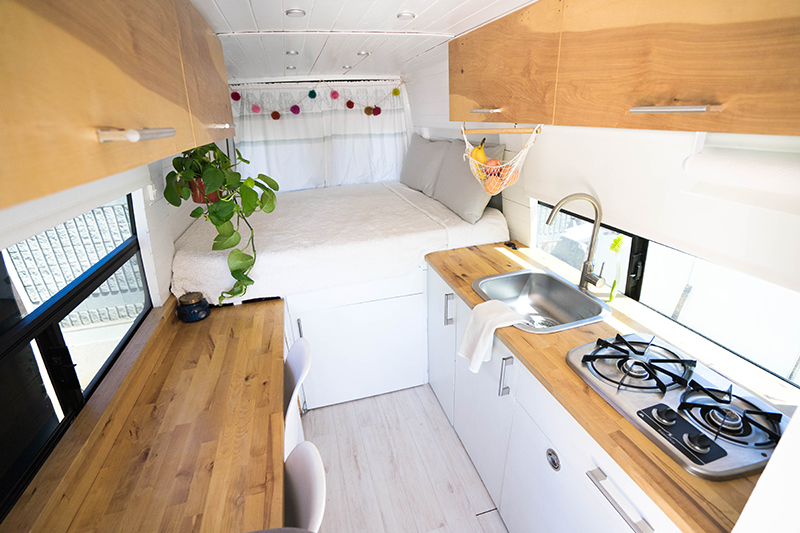 The sleeping area boasts a king-size mattress with storage underneath, and pale wood closets line the walls. Bright white textiles and interior paint make the space feel light and airy.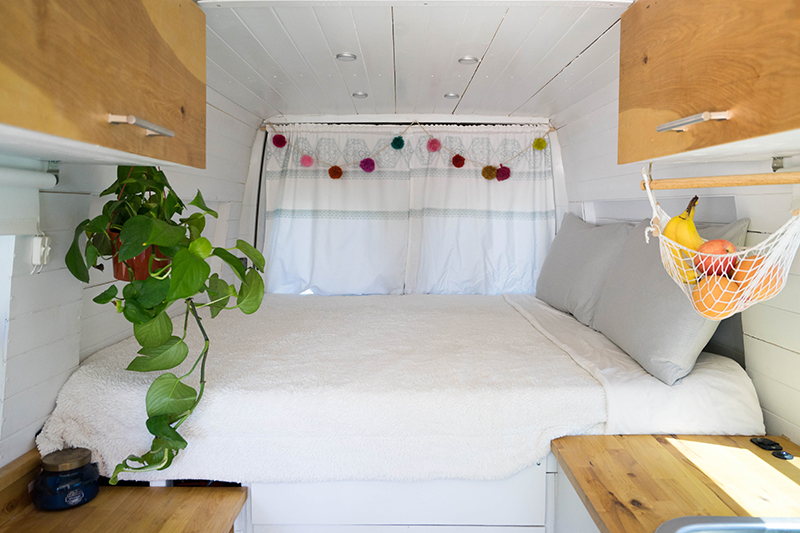 The van has water storage tanks and a 12-volt water pump for the kitchen sink. A composting toilet slides out from under the bed, and hot outdoor showers come courtesy of a solar tank on the roof.
Keep up with this rolling home via Our Home on Wheels, where Jace and Giddi share their build book, along with van listings for other people who dream of making #VanLife their real life.
Related:
Source: Zillow Feed