Nicky Hilton used to live at 1307 Sierra Alta Way, but that didn't stop Cyrus Harouni from leveling the place.
It was all about the set-back, the one-man architect, designer and builder explains. The current home, which is listed for $18.75 million and sits just off the Sunset Strip, aligns better with the street. It's also oriented to capture the right amount of California sun – and show off perfect 90-degree angles.
We'll pause here.
If you're wondering how a 90-degree angle can be imperfect, you're not alone.
Harouni's attention to detail surpasses most. Yes, he put on his engineering hat to focus on factors like sun exposure and angles, but he also allowed himself to play.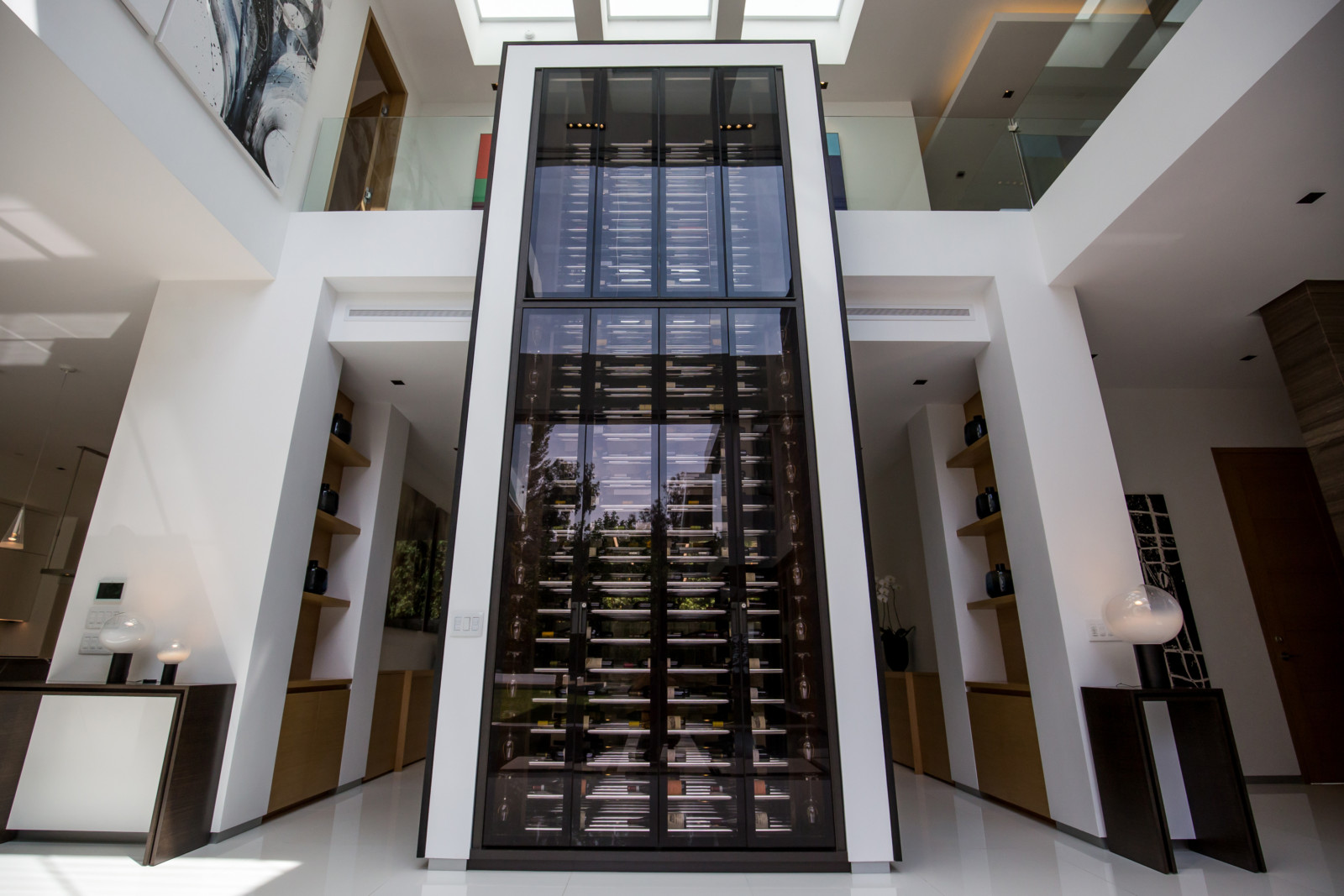 Harouni designed a 21-foot-high rotating wine rack. Why? Because he's says he's lazy, and would love to sip a good Cab in bed.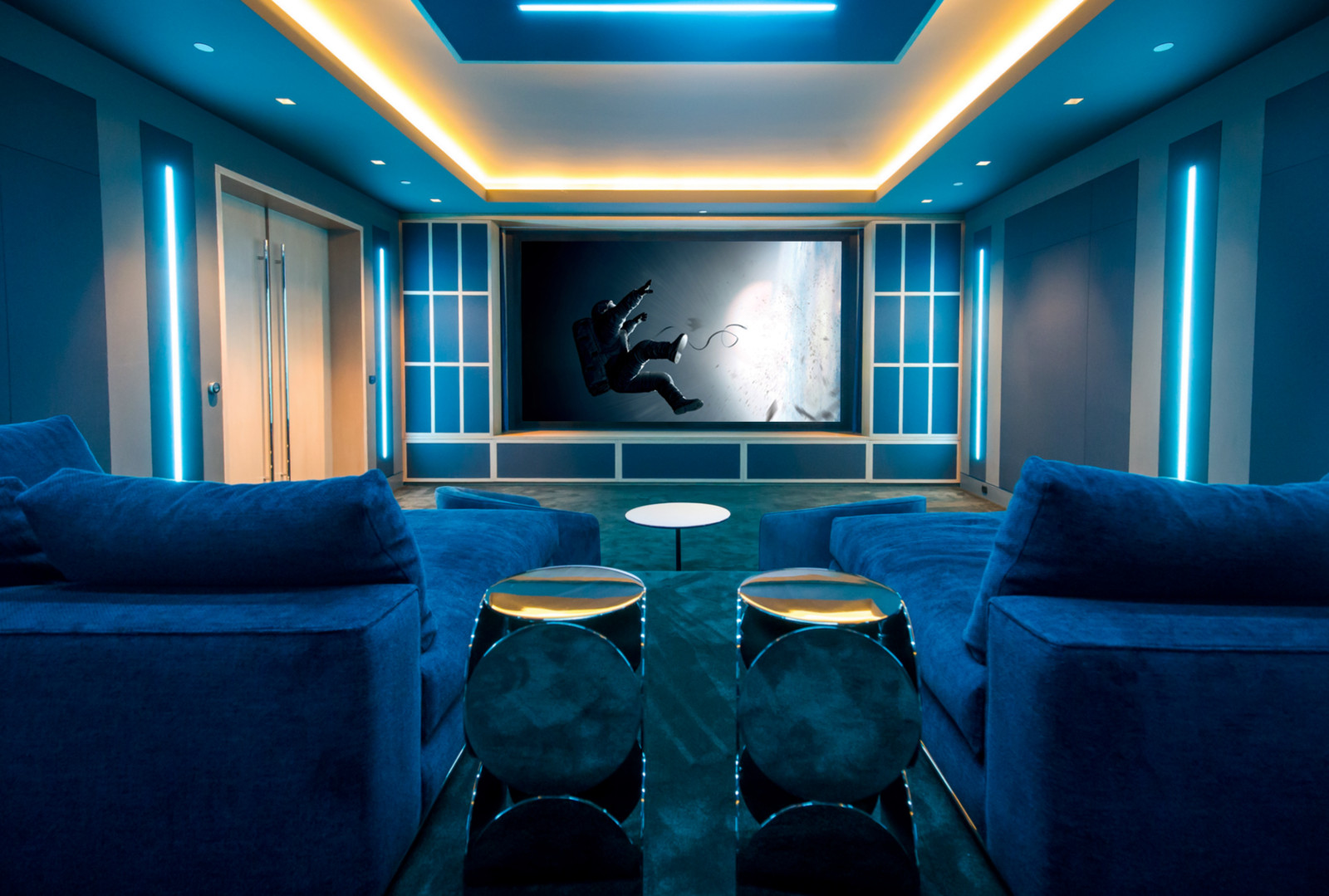 Harouni wanted to be able to say "watch movie" and have the overhead lights dim, floor lights come on and the curtain part to reveal the TV screen behind. So, he designed a theater to do just that.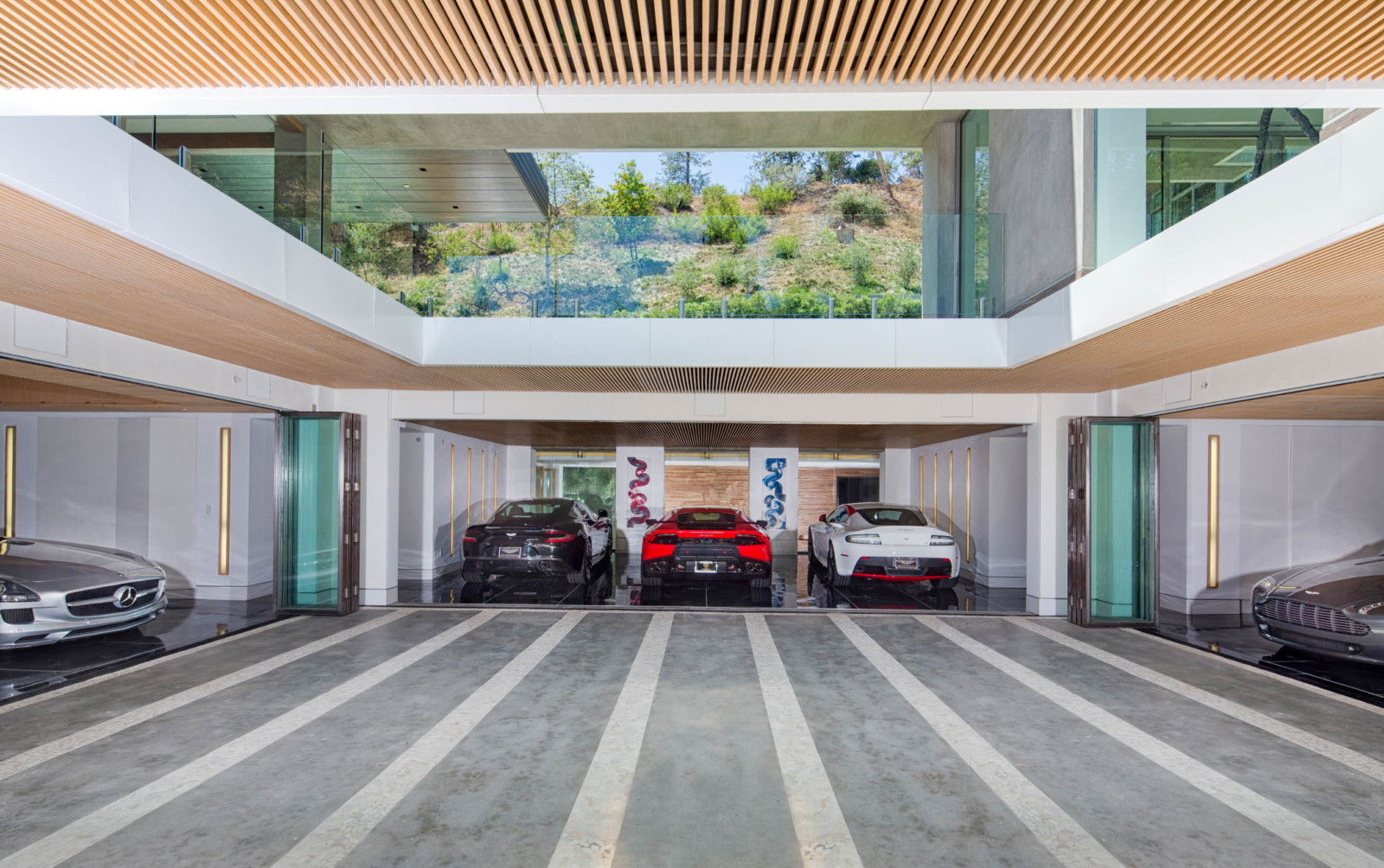 He doesn't have a car collection, but Harouni wouldn't mind a sports car, SUV and something classic. He built a garage that's up from the street, so the space elevates you as you drive in.
And because he wanted to feel like he was in an aquarium, swimming with mermaids, he built a bar that looks straight into the pool.
Harouni is a perfectionist, no doubt. But he's also a dreamer. And we're glad he dreamed up this home.
The Agency's Mauricio Umansky holds the listing.
Photos by Nick Springett, courtesy of The Agency.
Related:
Source: Zillow Feed