People keep showing up. Kids are racing across the suspension bridge and peeking through fairy doors. There are too many cooks to count.
The Lucas family savors an afternoon together with no agenda and no timeline. Just a chance to be together in the place they love.
Making memories
When Kara Lucas was little, she kept busy building forts and playing pretend. But she didn't have to use her imagination to dream up a magical place in rural Mississippi.
"Even as young as 4, we were just amazed at this treehouse," Kara recalls. "It was so big and secluded. This was the ultimate place to come and play."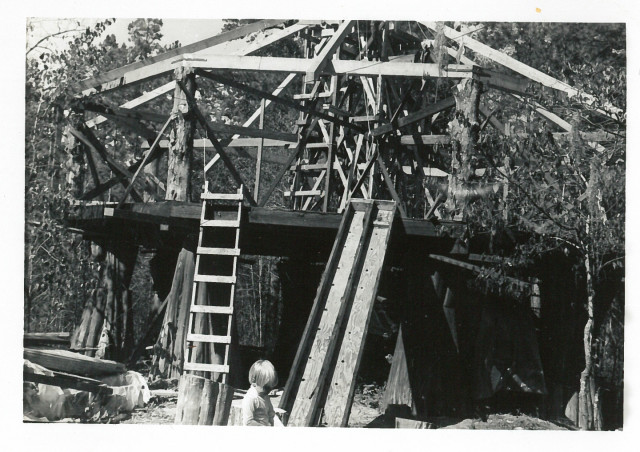 With no construction or architecture background, Kara's great-uncle Johnny Knight built the 1,200-square-foot marvel in 1971. With a bedroom, bathroom and kitchen, it wasn't just a backyard escape. It was his home – an artist's residence in the trees.
"I think for him it was more about being here and being part of nature," Kara says. Johnny designed the treehouse to have eight sides and big windows so you can see in all directions. He used skylights to bring in as much natural light as possible.
Some say the treehouse feels like a castle with a moat, perched on a hill surrounded by a creek. Others say it's like being in Neverland – a tree with a smiling face, a jolly garden gnome and a floating staircase welcome you to a world where you can always be a kid.
Kara's mom, Gloria, has fond memories of watching Johnny's vision take shape.
"When you walk in, it's almost like an immediate peace," she says. "It just feels so quiet and comfortable."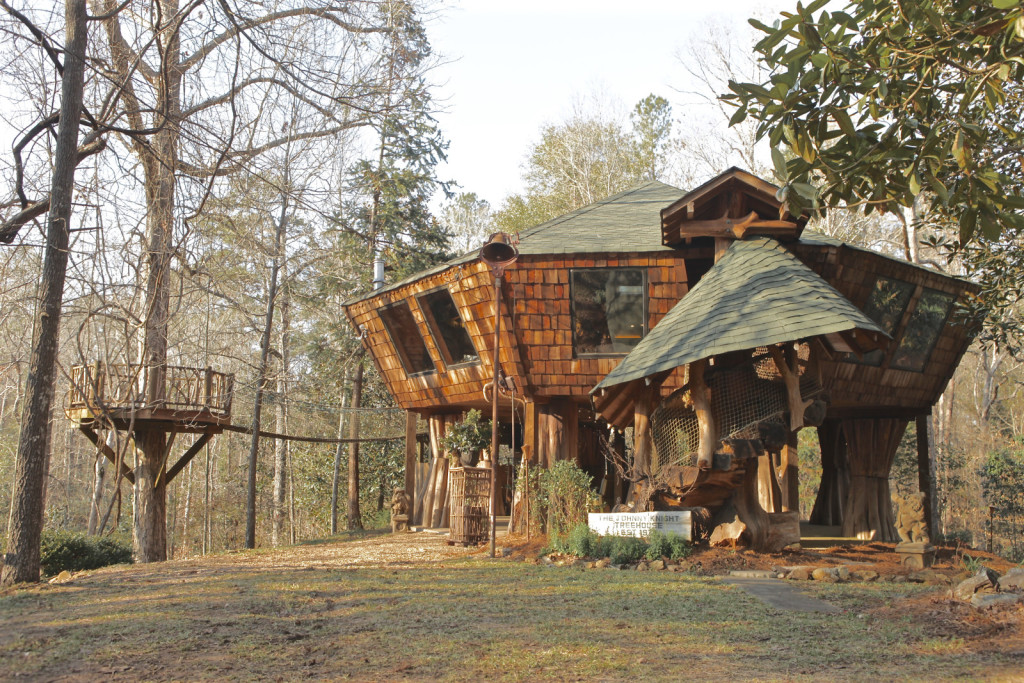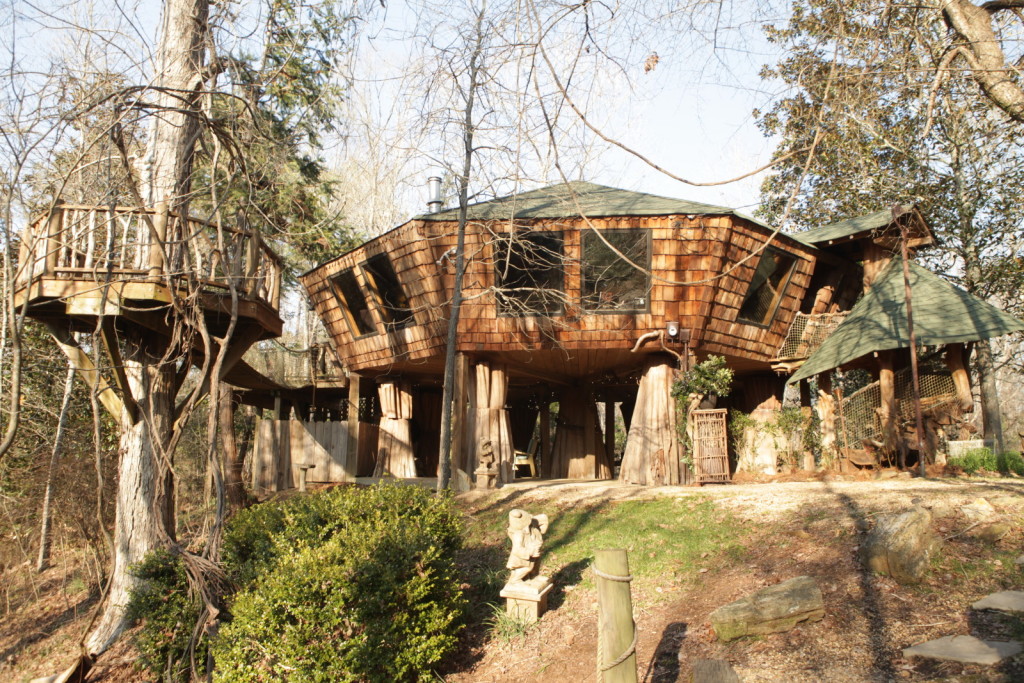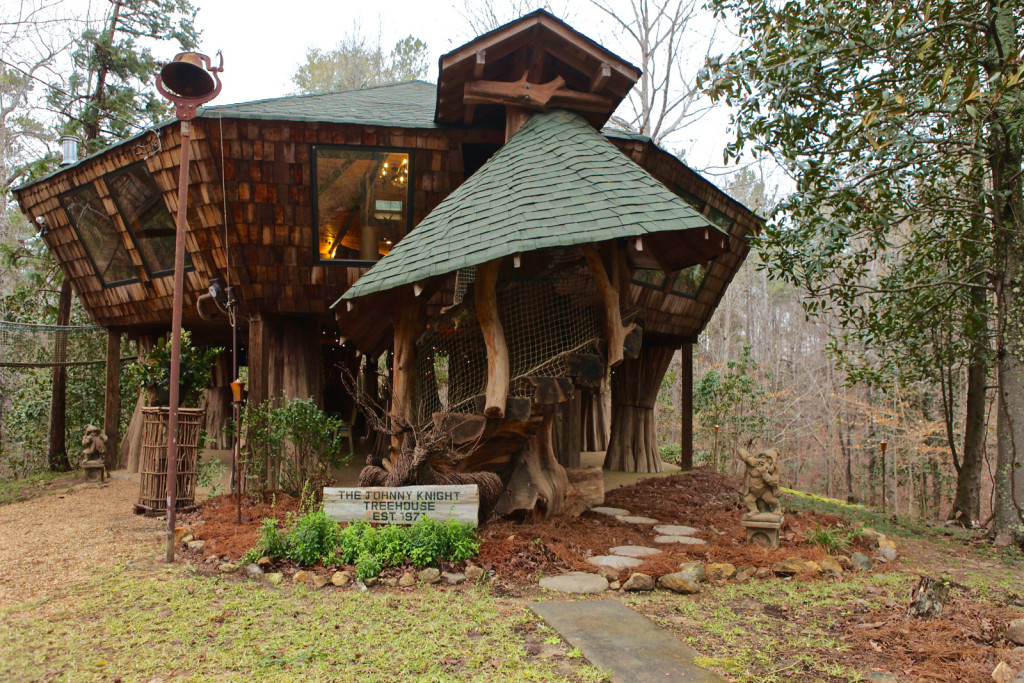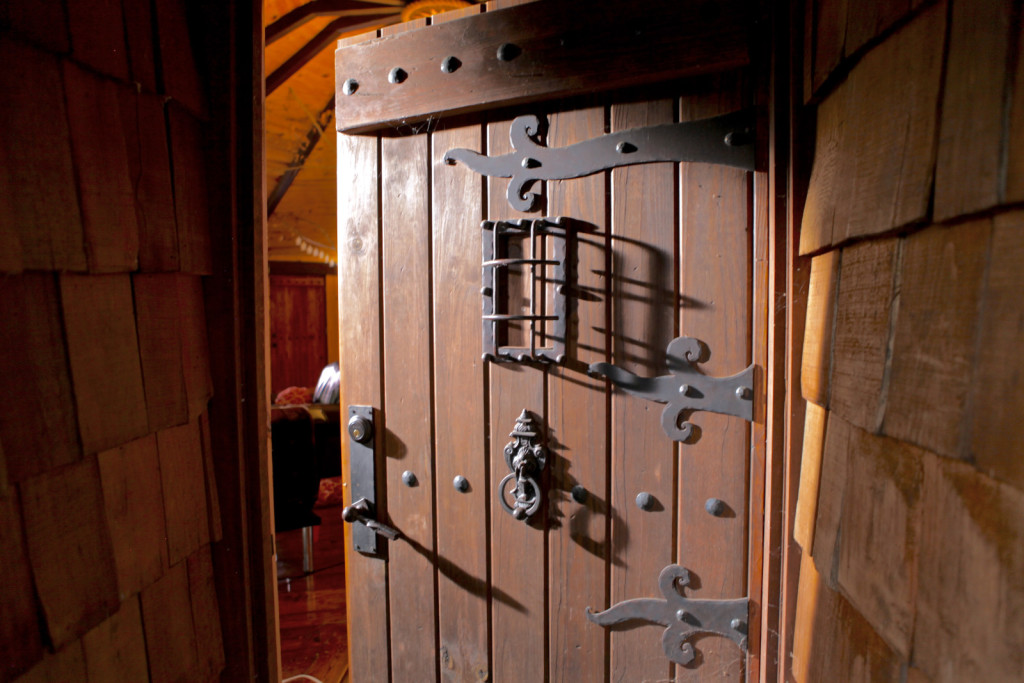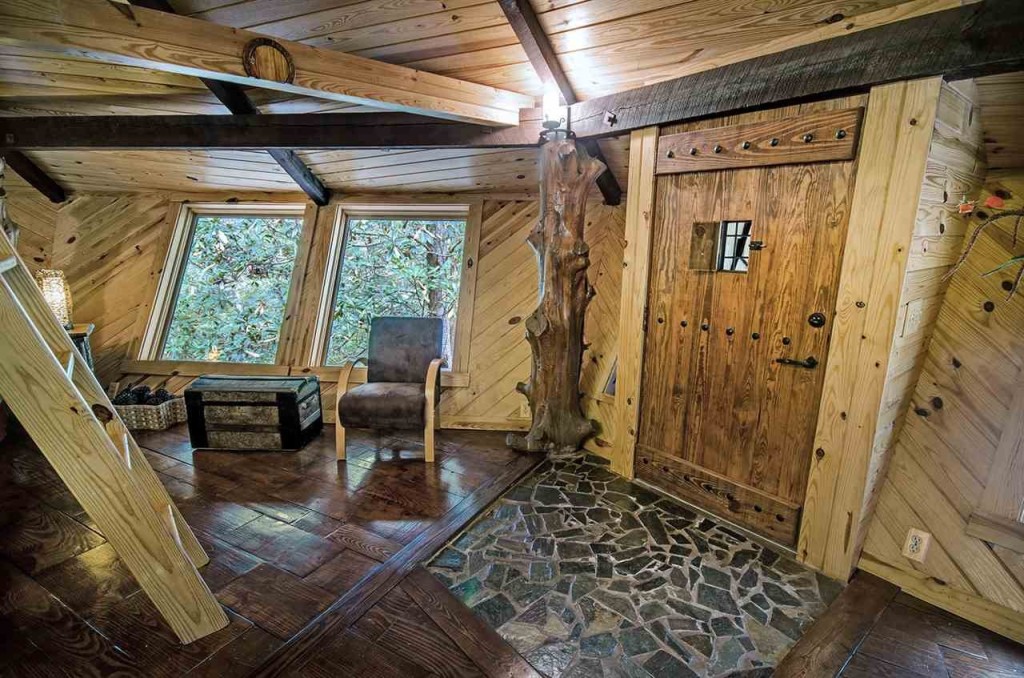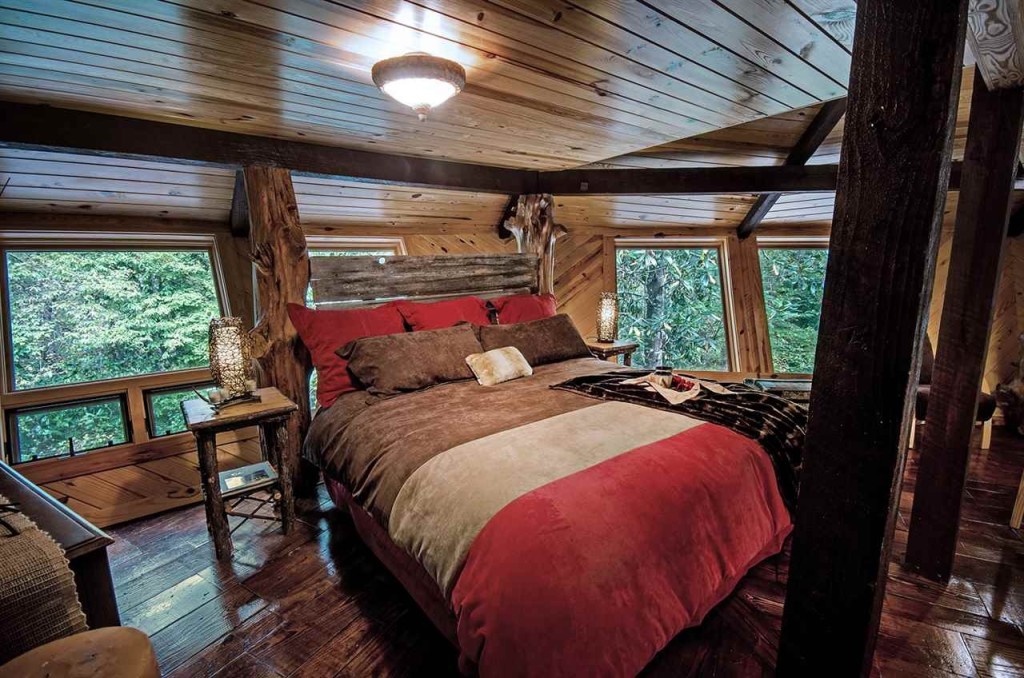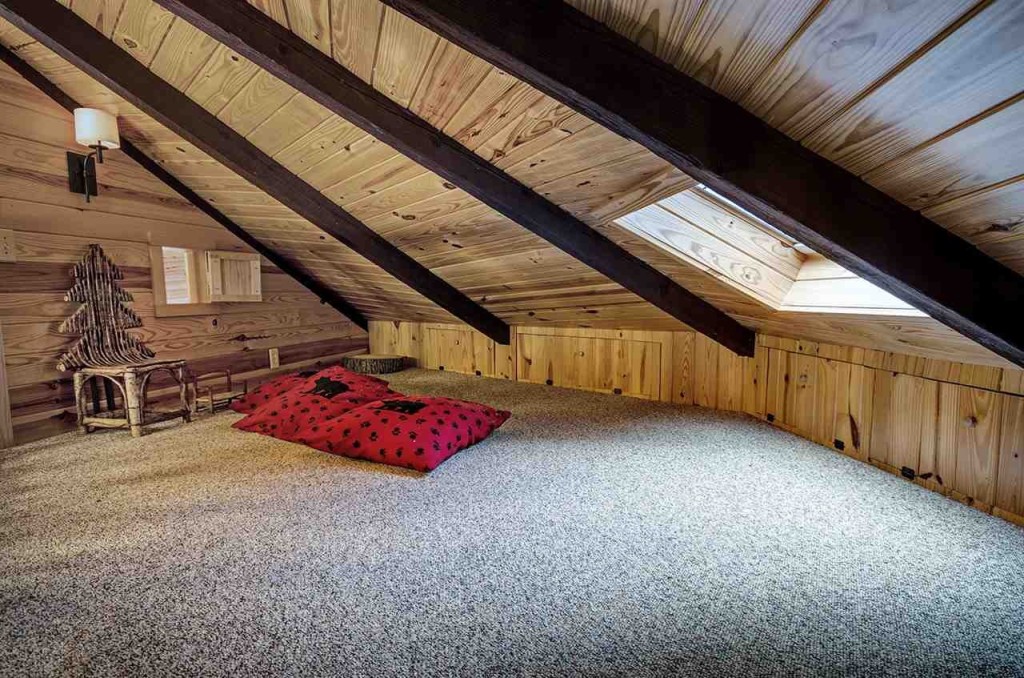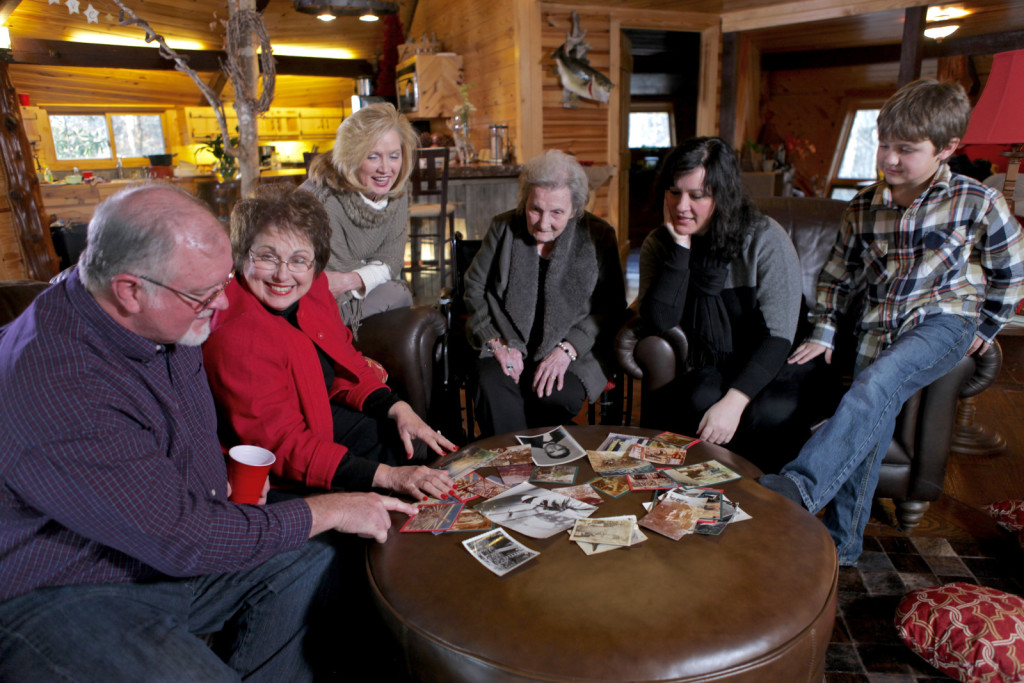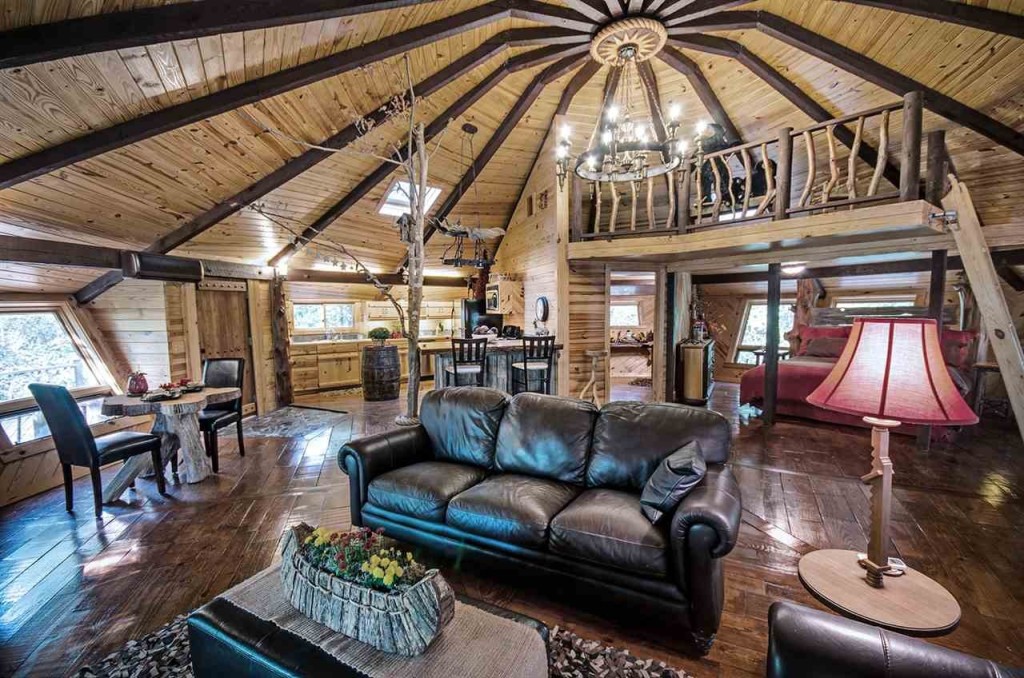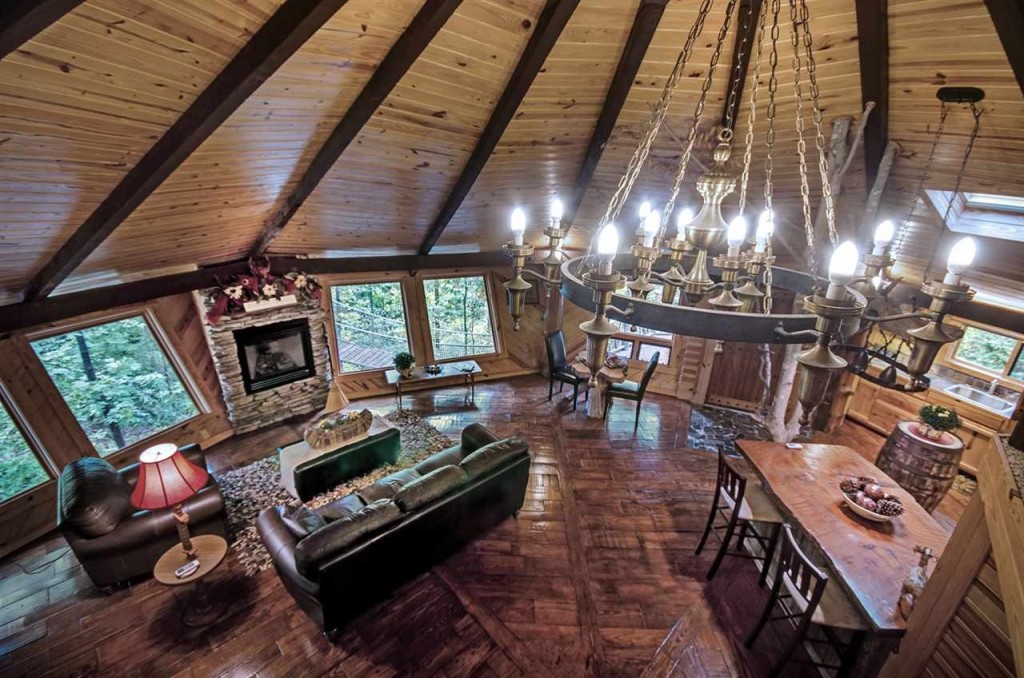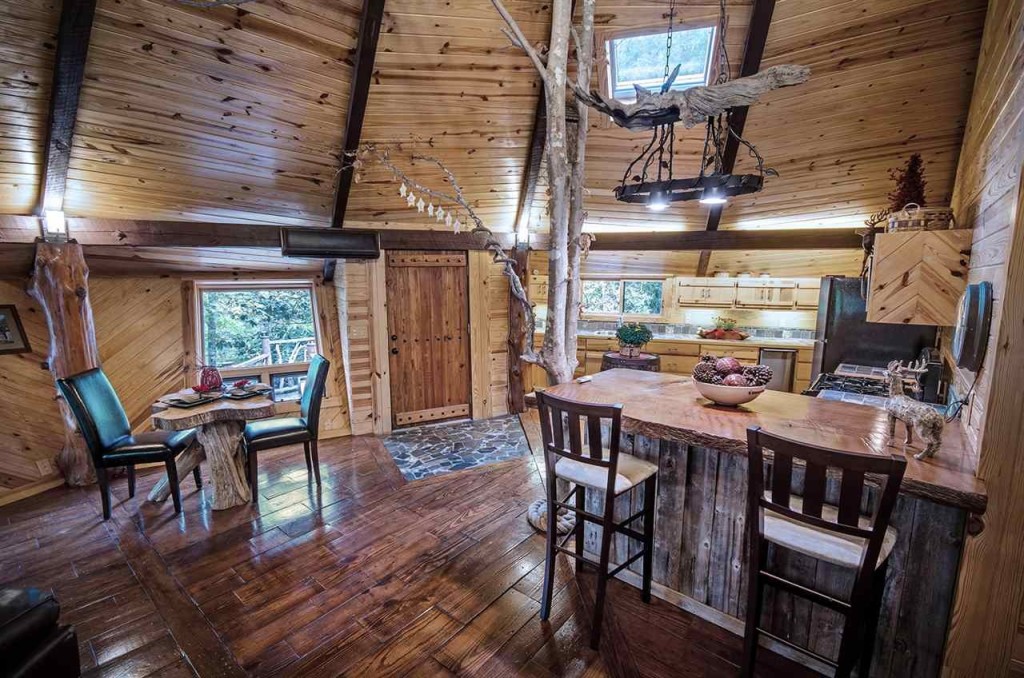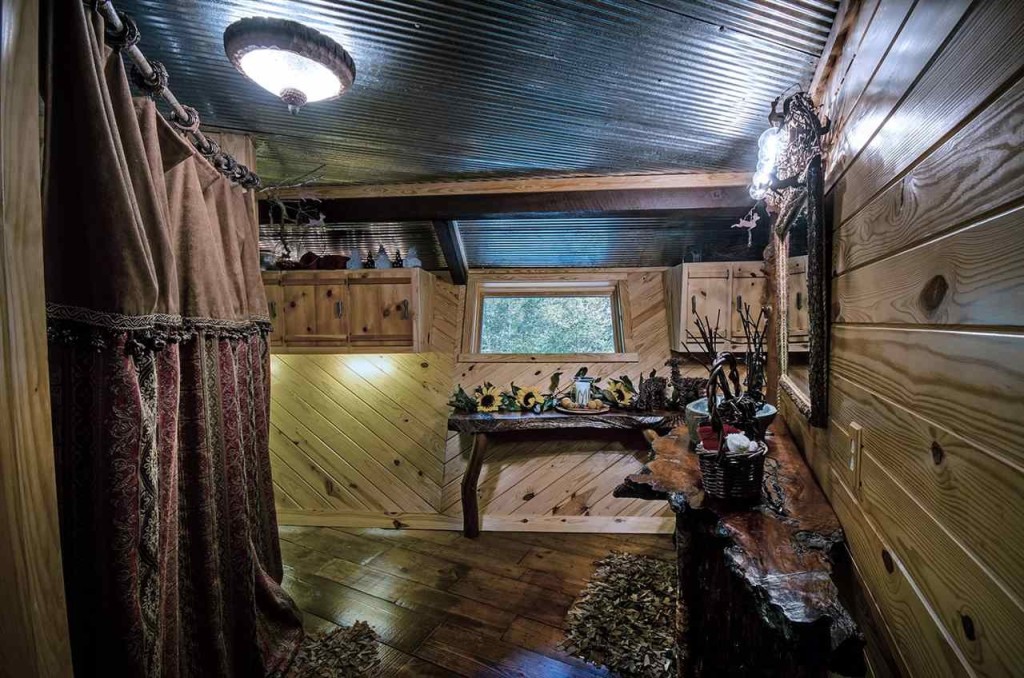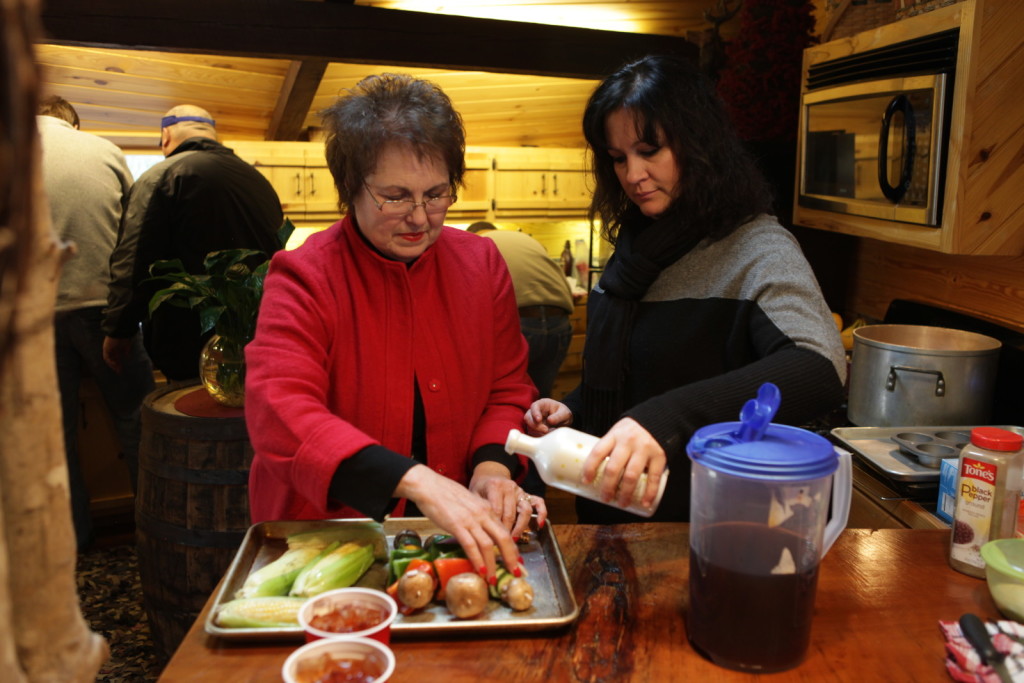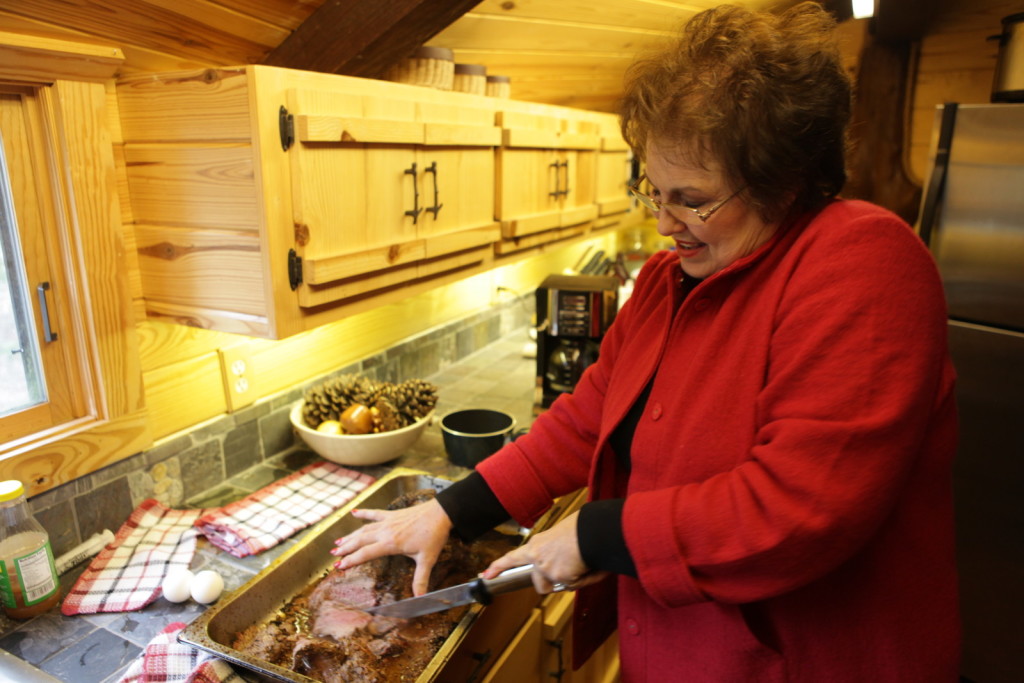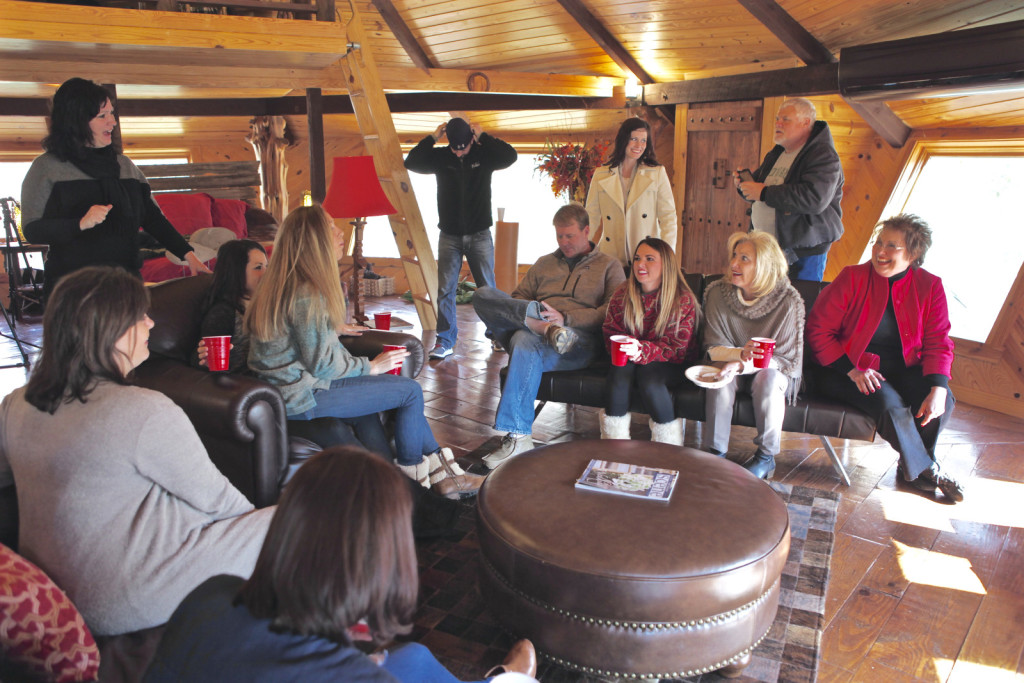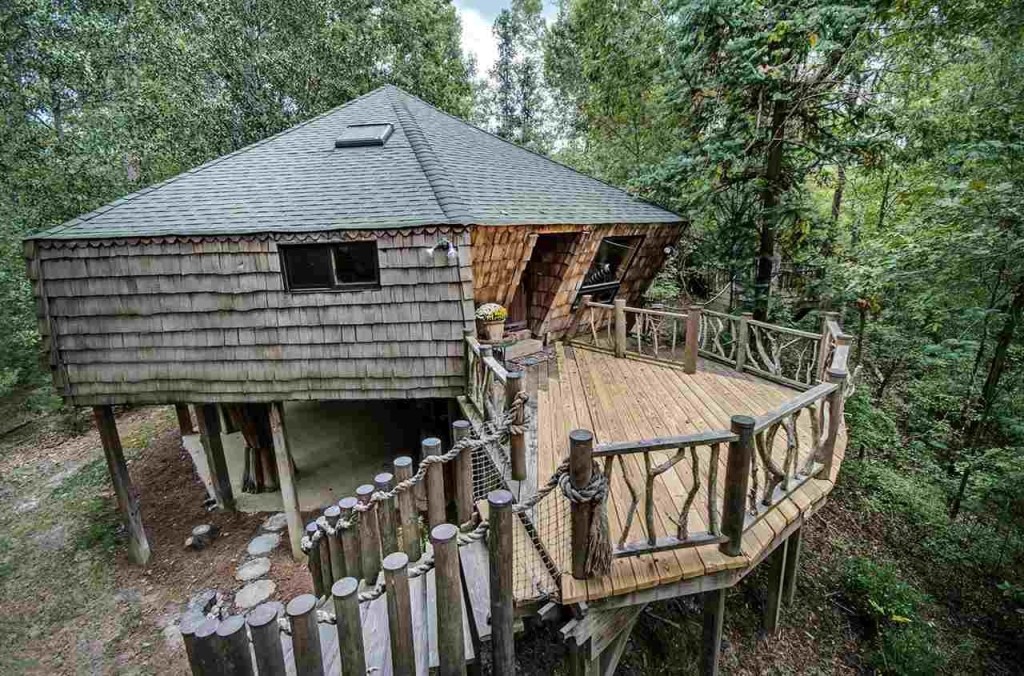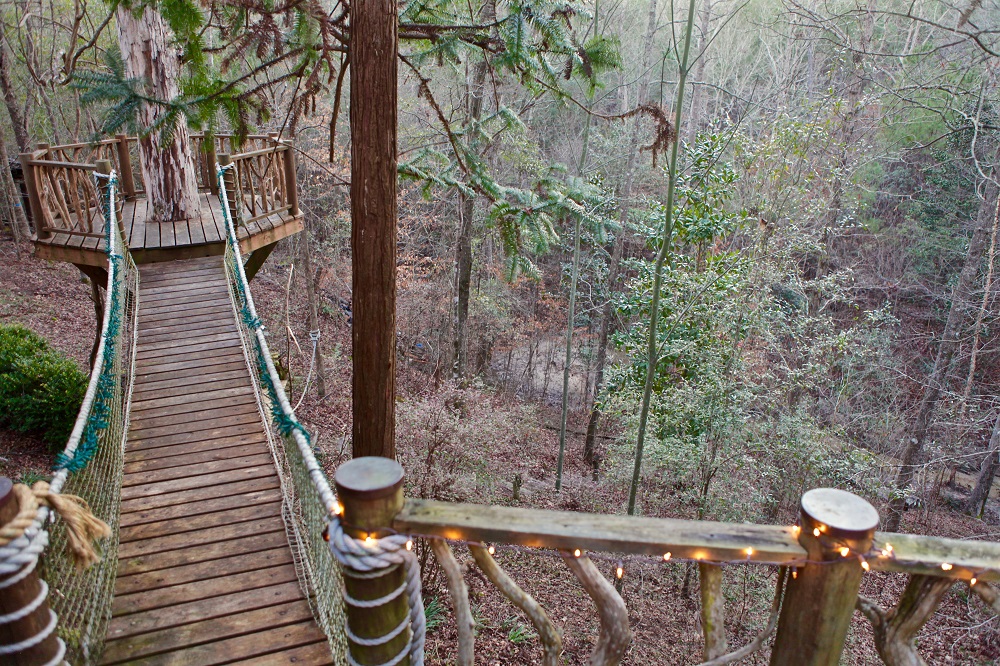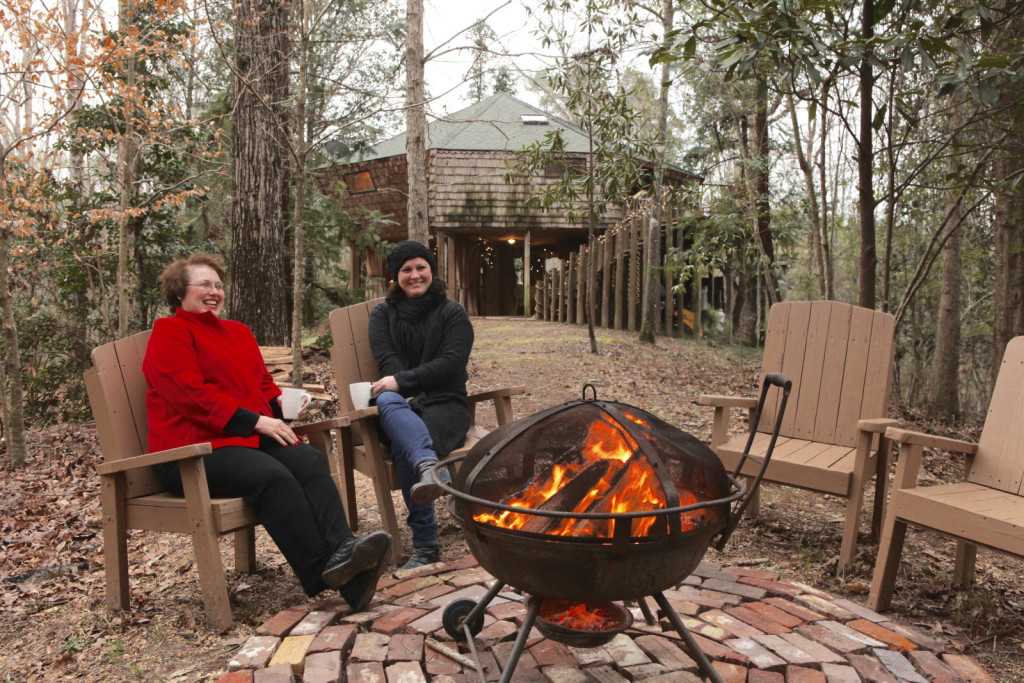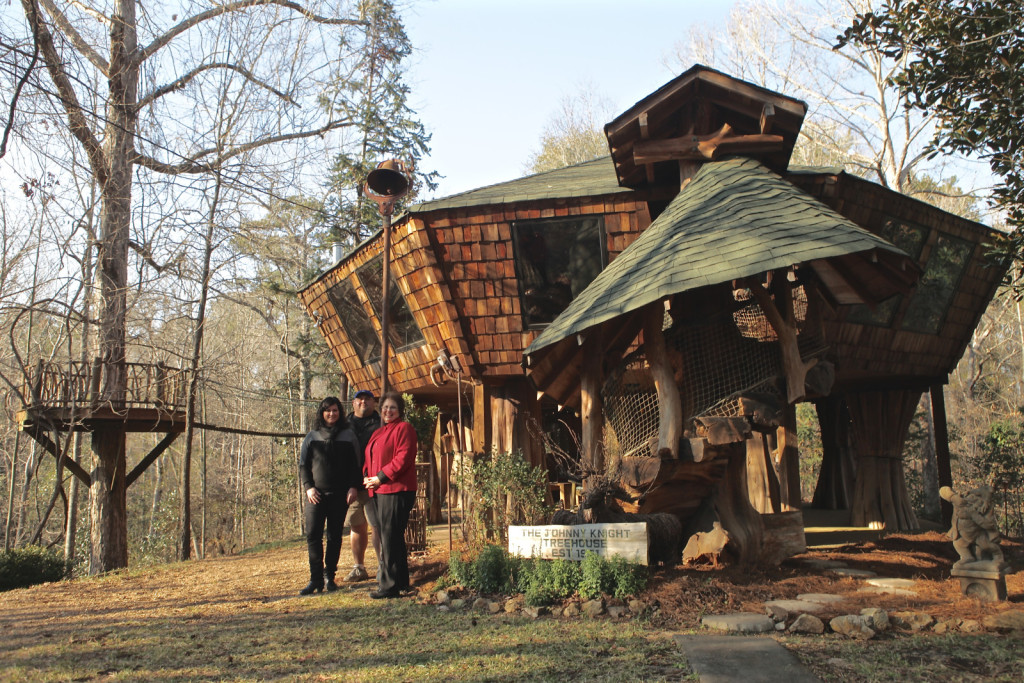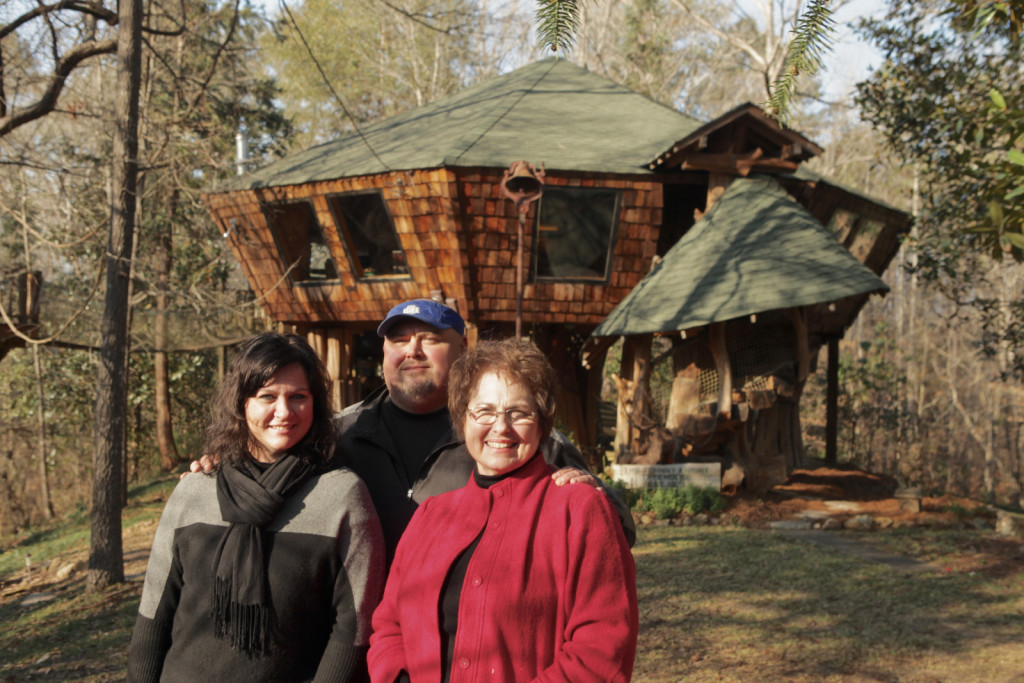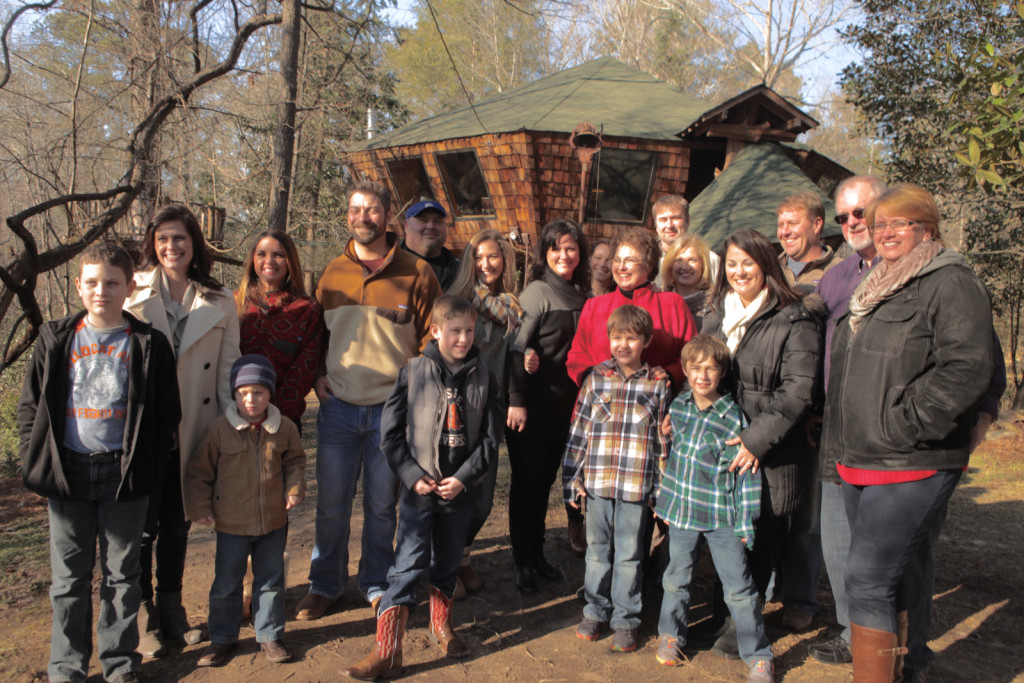 Saying goodbye
When Johnny passed away in 2003, the Lucas family thought their memories would be just that – something to remember.
"It was really scary thinking that we might not be a part of this house again," Gloria recalls.
Luckily, the house sold to a family friend.
"Of course we were sad about the sale of the house, but the previous owner, who was an artist herself, always made us feel very welcome," Gloria explains. "We could come out anytime we wanted to, and we still felt like a part of the house."
The new owner welcomed the Lucas family into the home, but she also enhanced it. From blowing out the kitchen to adding a bird's nest and a chandelier, she made the rustic treehouse an elevated retreat.
Second chances
By this time, Kara no longer lived in Mendenhall, MS. But the farther she moved, the more she missed the treehouse.
"I live in a loft apartment in downtown Los Angeles," she says. "There is constant noise. I hear police sirens, I hear firetrucks and I hear traffic. I think the balance to that is having something like this treehouse, where there's none of that."
After checking Facebook on a whim, Kara saw that a childhood friend had shared a Zillow treehouse listing in Mendenhall.
"When my meeting was over, I went home and texted my family members and said, 'Does anyone know that Johnny's house is for sale?' Immediately everyone responded back – I mean, our phones just blew up. Within about a half hour, my brother responded back and said, 'I want it.'"
By 10 p.m., Gloria had signed the contract.
"If they wanted this treehouse, I wanted them to have this treehouse," she says.
While the space is small, she's never regretted her decision to keep it in the family.
"My advice for people wanting to live in a treehouse is to just go for it," she says. "If you have a dream, unless you go for it, it never happens."
Related:
Originally published February 5, 2016.
The post The Family Treehouse: A Place to Come Together and Just Be appeared first on Zillow Porchlight.
Source: Zillow Feed