As spring fever creeps in, you might begin to feel a bit restless in your current home. While you wait for the weather to warm, these pricey listings should help fuel your budget-free daydreams.
We pulled the most expensive single-family home listing on Zillow in each state. While we left off the working ranches, empty parcels and properties that are also a primary place of business, there is no shortage of amazing amenities on this list.
Alabama
16801 Scenic Hwy #89, Fairhope, AL
For sale: $8.9 million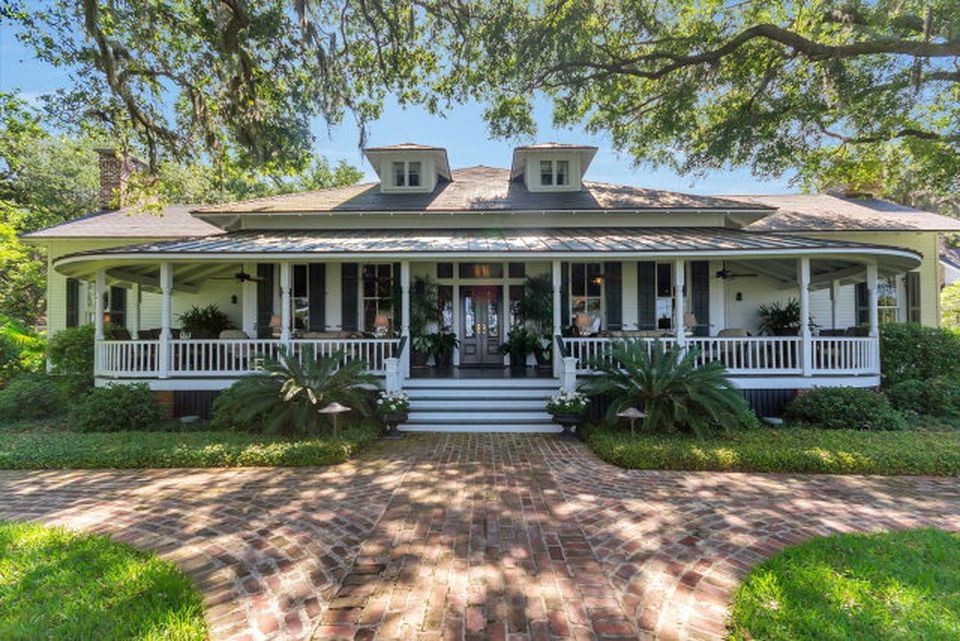 This Alabama home has all the makings of a classic Southern home: a wraparound porch, charming antebellum architecture, and over 6,000 square feet of space for hosting gatherings.
Alaska
74200 Alaskan Oceanside Paradise, Anchor Point, AK
For sale: $3.9 million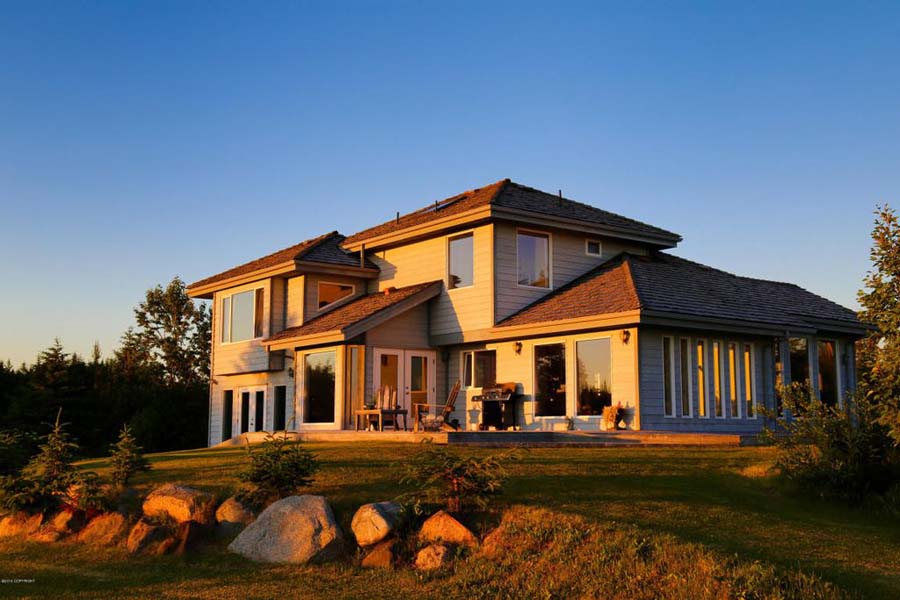 This beachfront home sits atop a historic gold mine site and is designed to allow light to flood the 4,322-square-foot residence from all sides.
Arizona
8055 N Mummy Mountain Rd, Paradise Valley, AZ 
For sale: $19.995 million

Located on 5 acres in Paradise Valley, this Mediterranean estate includes a private theater with tiered seating, a tennis court and a detached guesthouse.
Arkansas
9221 Moody Rd, Fort Smith, AR
For sale: $10.9 million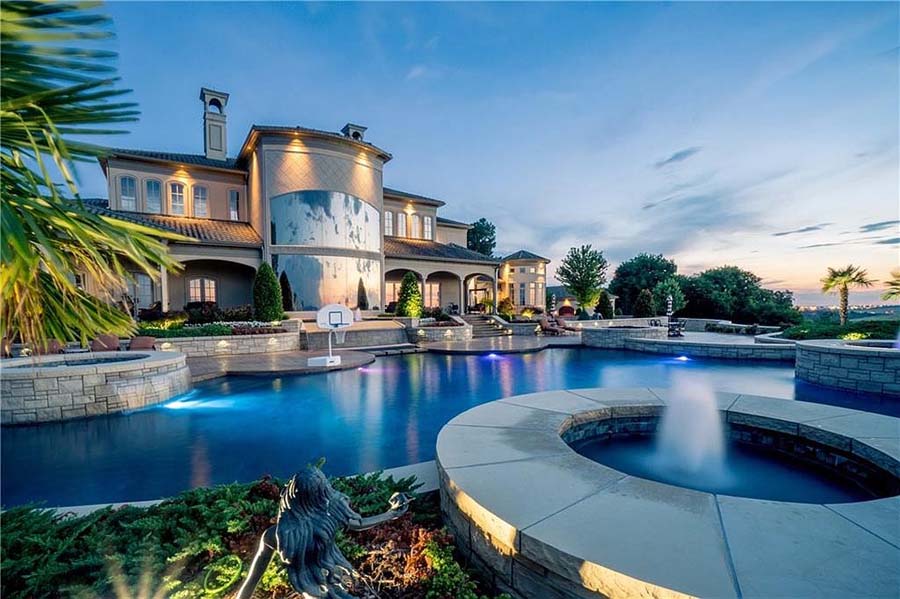 Impressive and elegant would be the best words to describe this breathtaking 18,000-square-foot home in Arkansas. The inside boasts marble staircases, Italian mantles and a kids' playroom complete with a redwood treehouse.
California
924 Bel Air Rd, Los Angeles, CA
For sale: $250 million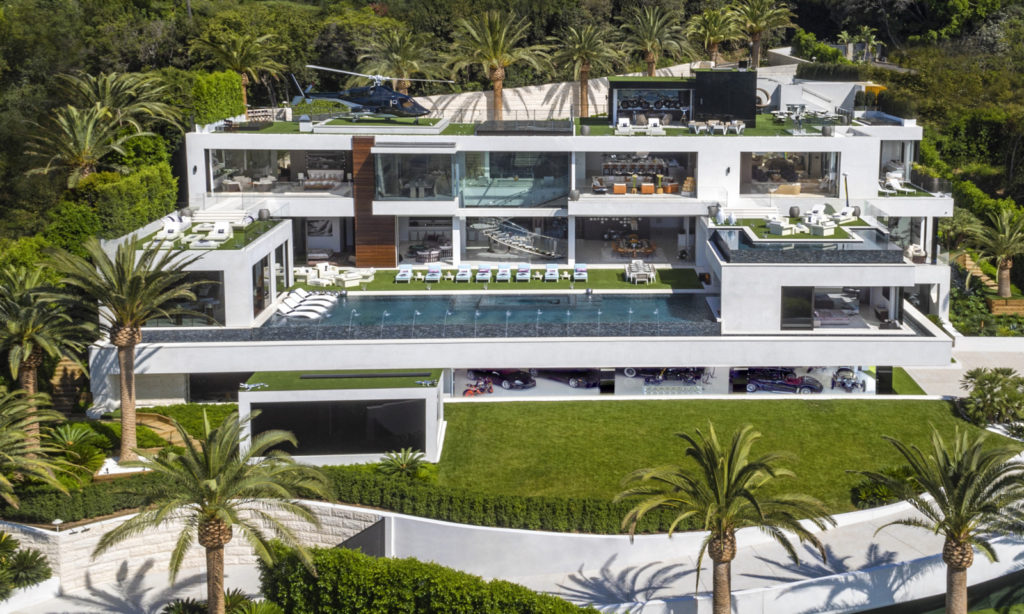 This luxury masterpiece is currently the most expensive home on the U.S. market with a price tag of $250 million. The mansion comes with a fleet of exotic cars, seven staff members, 17,000 square feet of entertainment decks and an 85-foot infinity pool.
Colorado
125 Rooney Cir, Aspen, CO
For sale: $80 million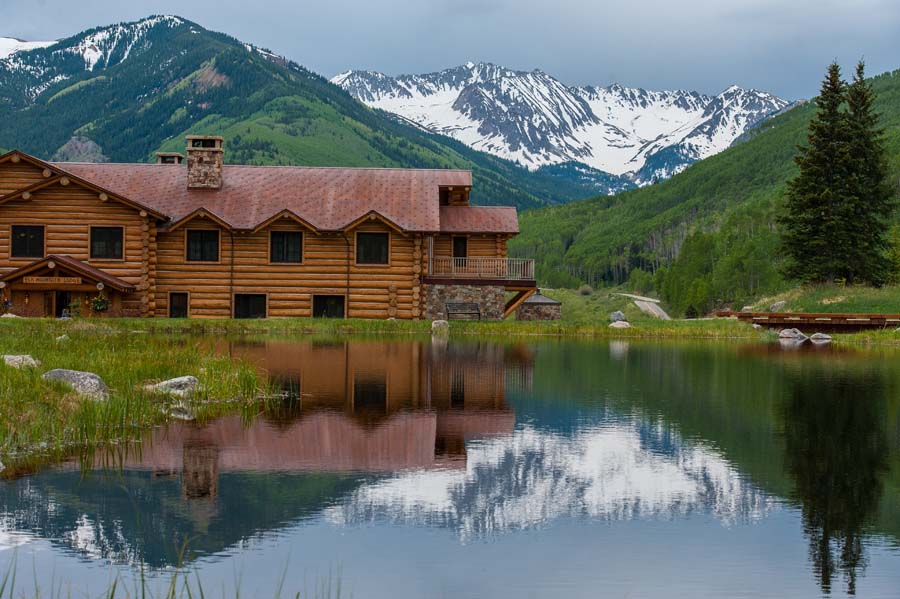 Billionaire Bill Koch has listed this 82-acre Aspen estate for sale. In addition to picturesque views, the cabin-inspired rustic home offers 25 bedrooms, a full-size indoor basketball court and proximity to downtown Aspen.
Connecticut
Great Island Rd, Darien, CT
For sale: $175 million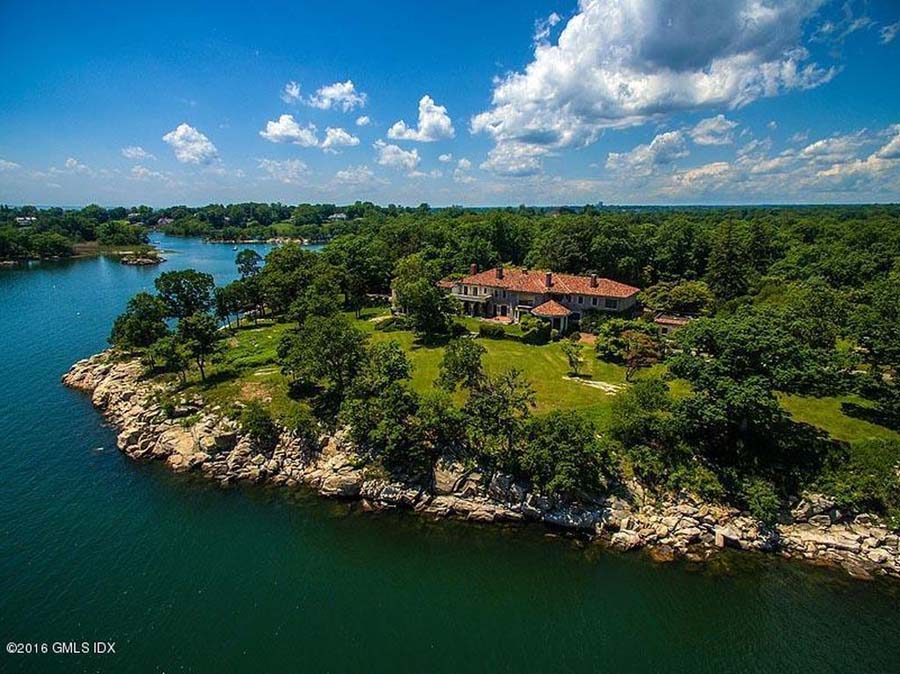 This serene waterfront island estate contains a 13,000-square-foot Italian stone manor with sweeping views of Long Island sound, its own beach house and a polo field.
Delaware
27 Hall Ave, Rehoboth Beach, DE
For sale: $5.75 million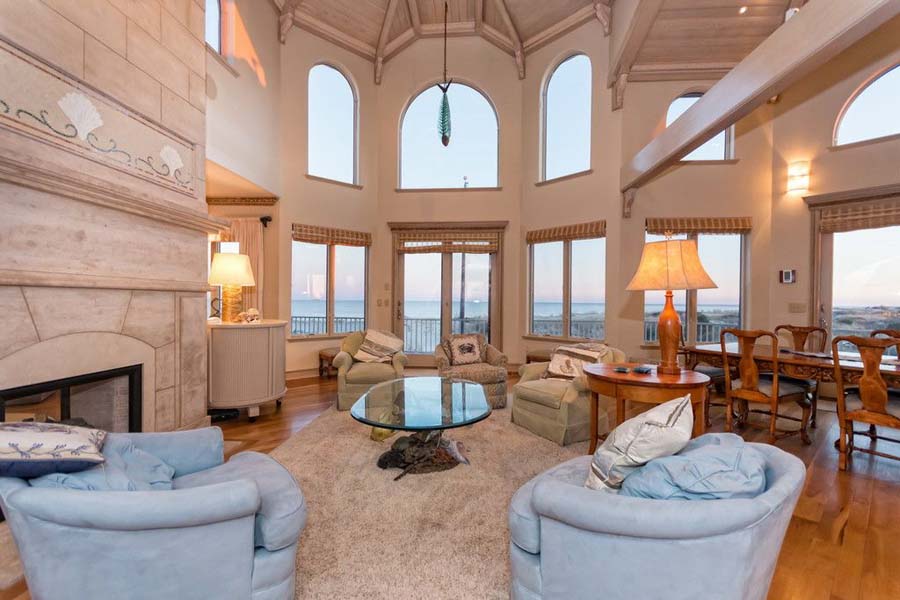 Unbeatable beachfront views, vaulted ceilings and a gourmet kitchen make this Delaware home a steal.
Florida
1071 N Ocean Blvd, Palm Beach, FL
For sale: $69.9 million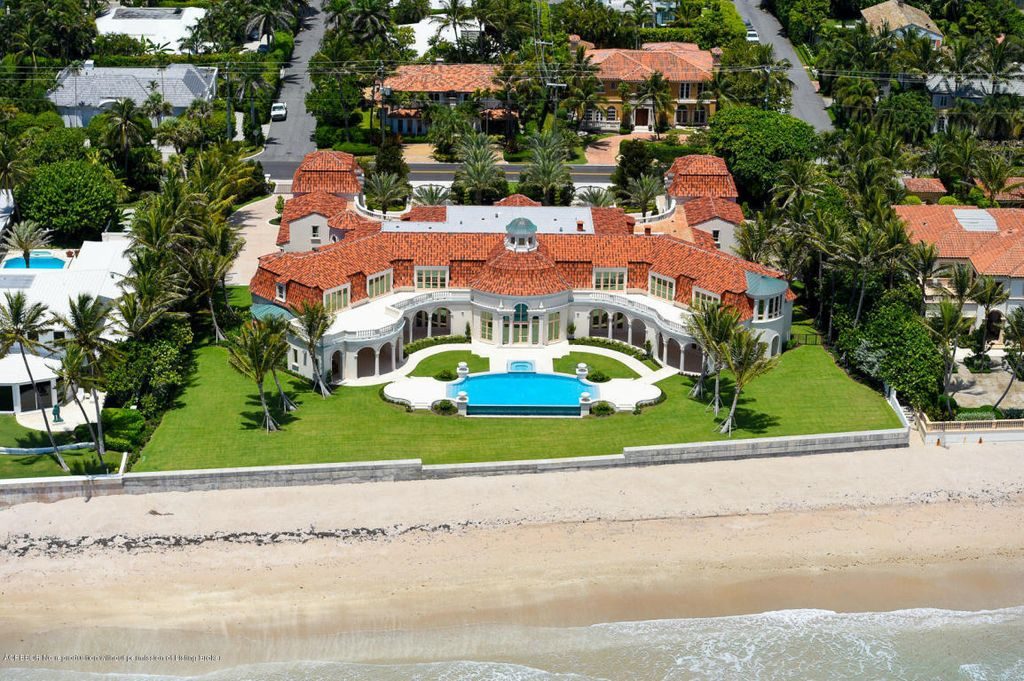 This 35,000-square-foot sunny Florida estate comes with 242 feet of direct ocean frontage, stunning white marble floors and large windows throughout for enjoying the panoramic ocean views.
Georgia
Undisclosed Address
For sale: $48 million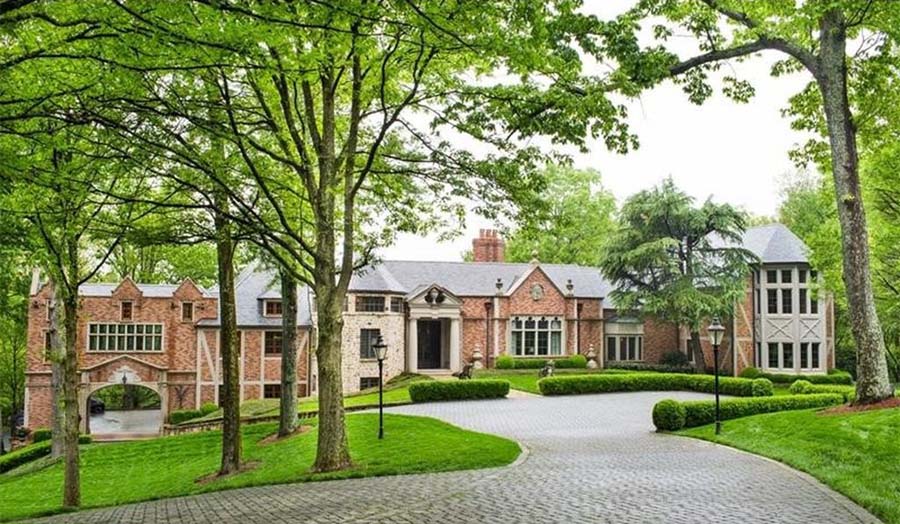 This exquisite Southern estate features stone terraces, gardens, and two private driveways – and it's being offered completely furnished.
Hawaii
5418 Weke Rd, Hanalei, HI
For sale: $35 million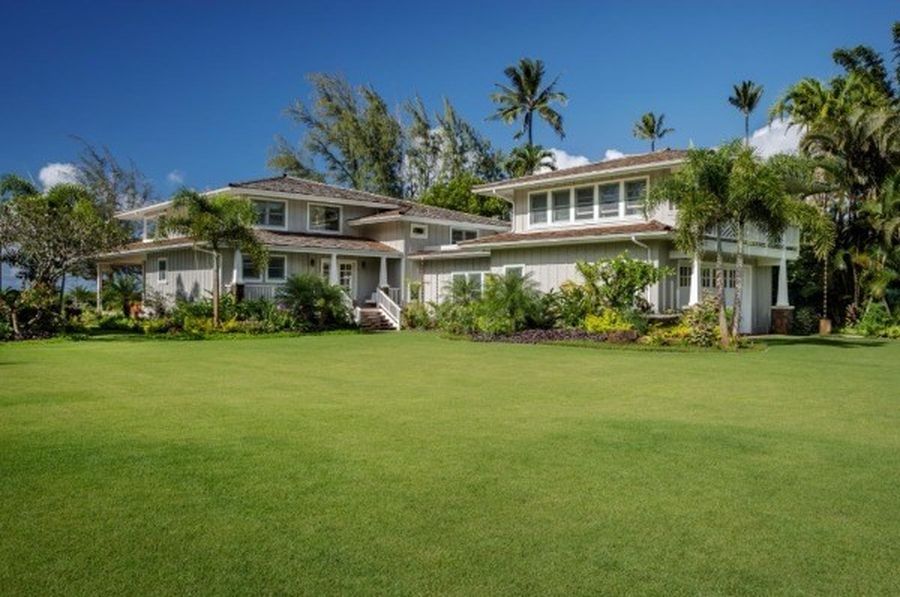 This Hanalei Bay home sits right on the ocean with a 5-bed, 5-bath main residence and a 1-bed, 1-bath suite with its own entrance. The kitchen boasts Subzero appliances, Carrara marble countertops, and custom-designed light fixtures.
Idaho
125 Sheep Meadow Ln, Ketchum, ID
For sale: $20 million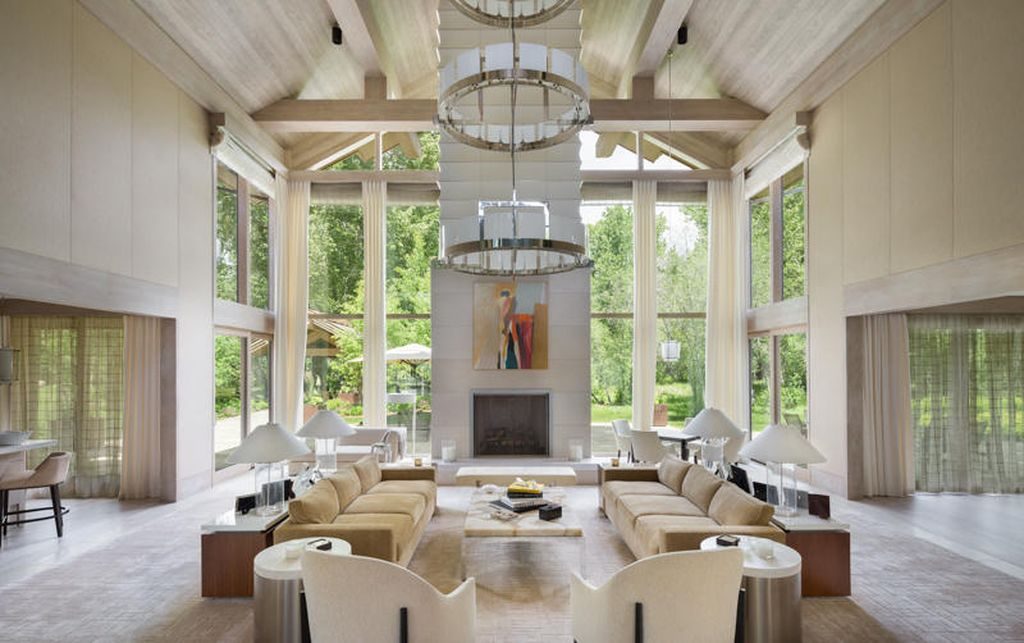 The exterior of this home boasts a classic stone interior that fits its woodsy surroundings, while the interior features vaulted ceilings and floor-to-ceiling windows to make the most of the view. With 8 bedrooms, 11 bathrooms and over 15,000 square feet of living space, this home provides plenty of space to host visitors.
Illinois
1932 N Burling St, Chicago, IL
For sale: $50 million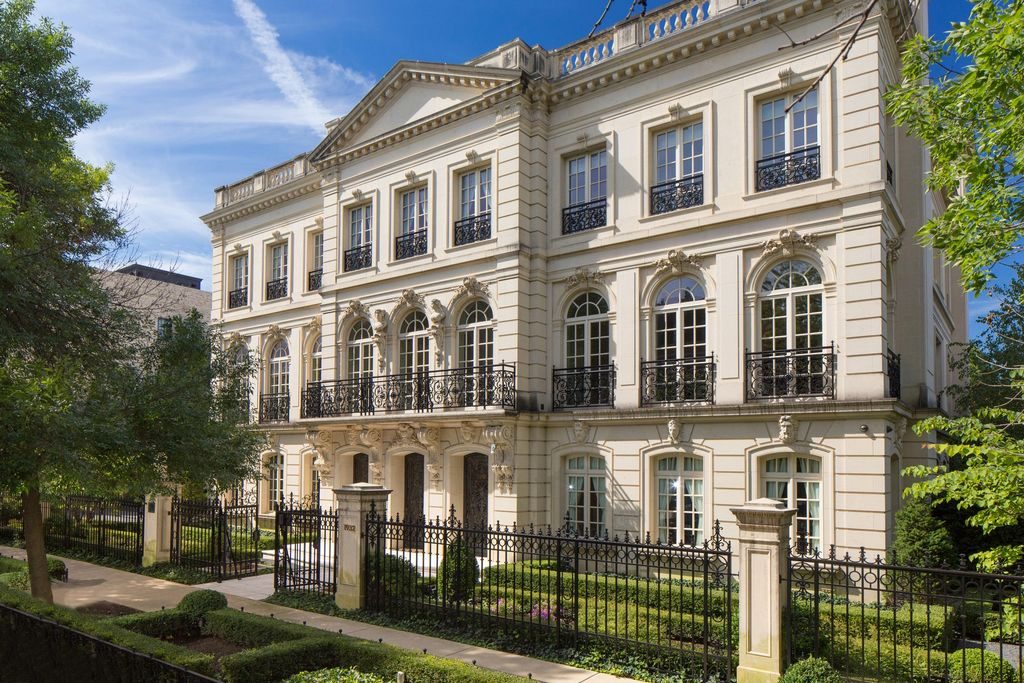 Located in one of Chicago's most popular urban neighborhoods, this city estate still ensures the privacy and tranquility of a more rural home. In addition to 25,000 square feet of indoor space, the estate grounds boast multiple serene fountains, a reflection pool and a garden pavilion to make you forget that you're just minutes from downtown.
Indiana
5501 W Hamilton Rd S, Fort Wayne, IN
For sale: $30 million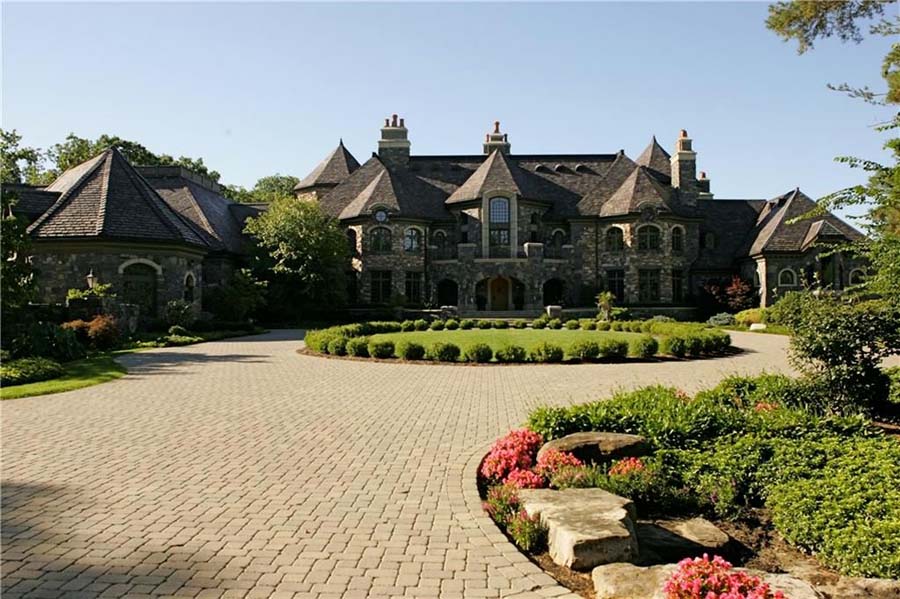 Ready to ride? This Midwest property includes a state-of-the-art equestrian facility, plus ponds, walking bridges and a castle-like main residence.
Iowa
16216 Ia-86, Spirit Lake, IA
For sale: $10.9 million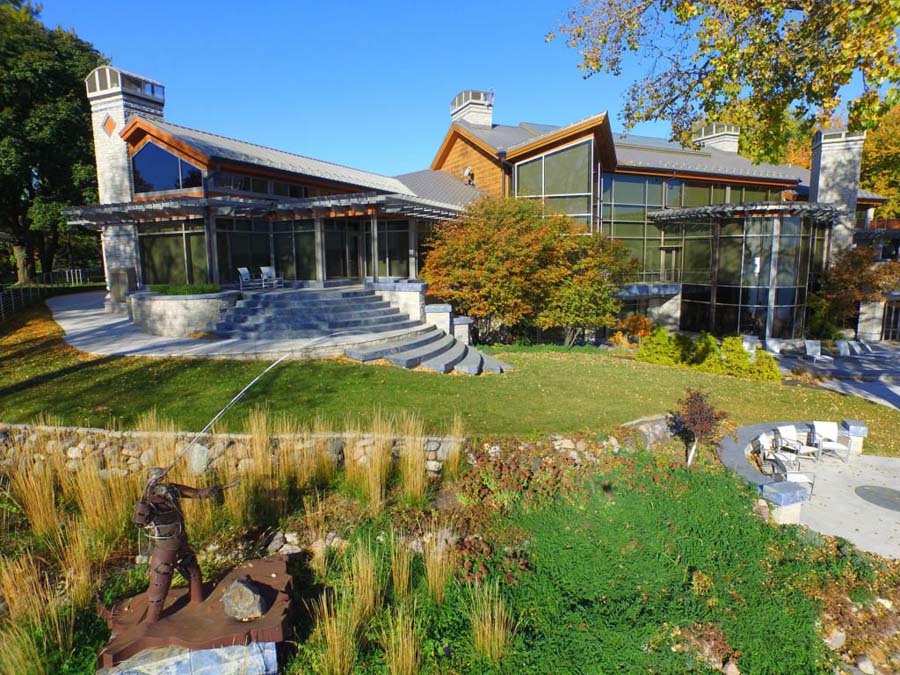 Despite having garage space for 10 cars, this futuristic-looking home might be better suited to parking a spaceship. The 2.55-acre property offers 24,000 square feet of living space, featuring a theater room, a private Irish pub called "Kevin O'Sullivans" and a chef's kitchen.
Kansas
6544 Wenonga Cir, Mission Hills, KS 66208
For sale: $10.395 million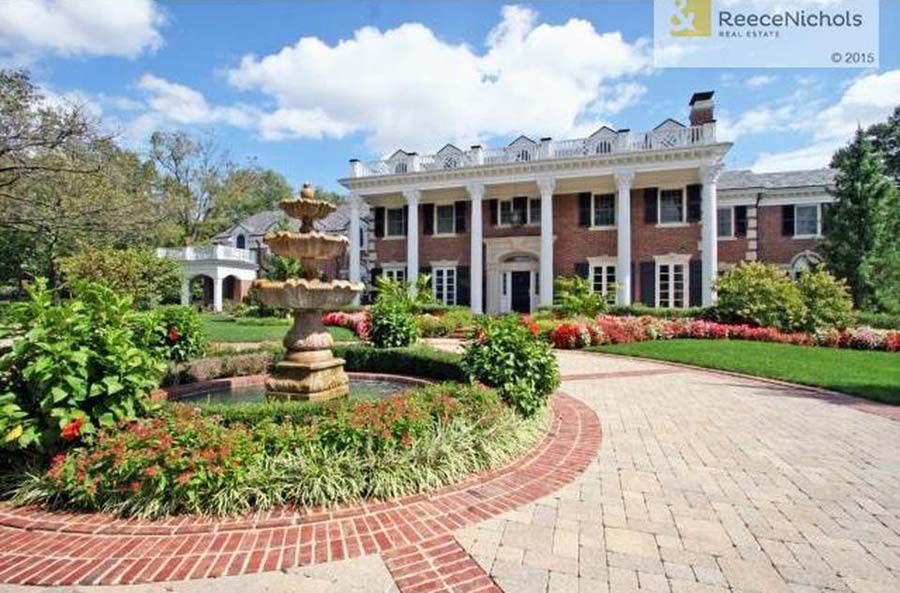 This Georgian-style mansion features beautiful grounds, hand-plastered Venetian walls, imported European floors and an infinity pool.
Kentucky
5802 River Rd, Prospect, KY
For sale: $16 million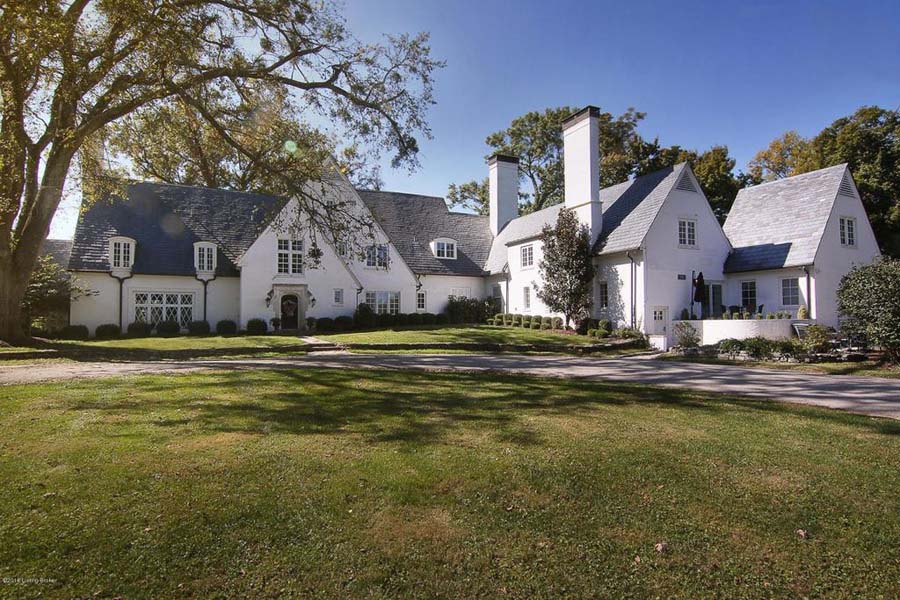 If you're worried about finding a place to stay during the Kentucky Derby, snag this home. Located just minutes from Churchill Downs, this 158-acre estate includes a 24-stall barn and 30,000-square-foot outdoor arena.
Louisiana
3608 W Prien Lake Rd, Lake Charles, LA
For sale: $6.2 million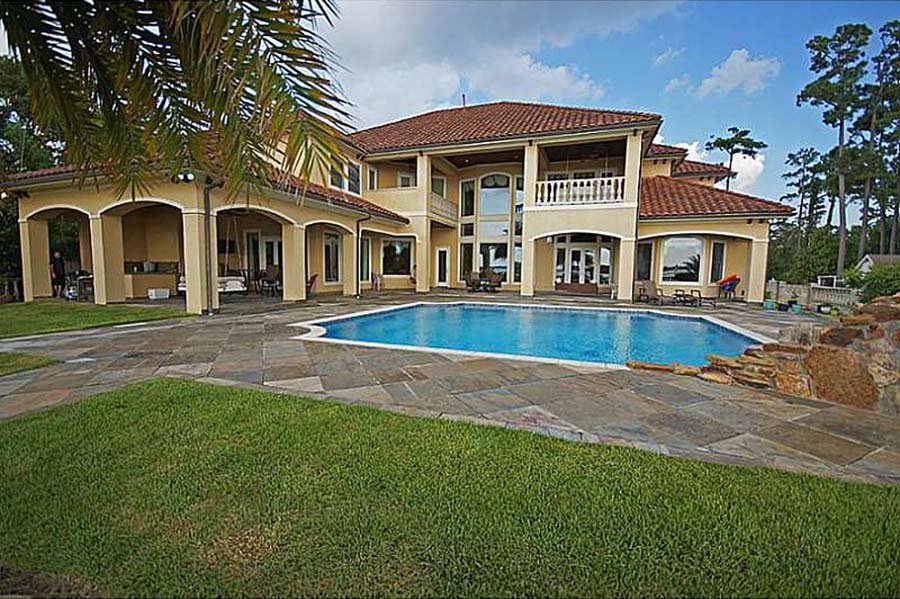 Equipped with water views of Lake Prien, multiple balconies, and commercial-grade kitchen appliances, this home has it all.
Maine
144 Frazier Pasture Rd, Ogunquit, ME
For sale: $12.6 million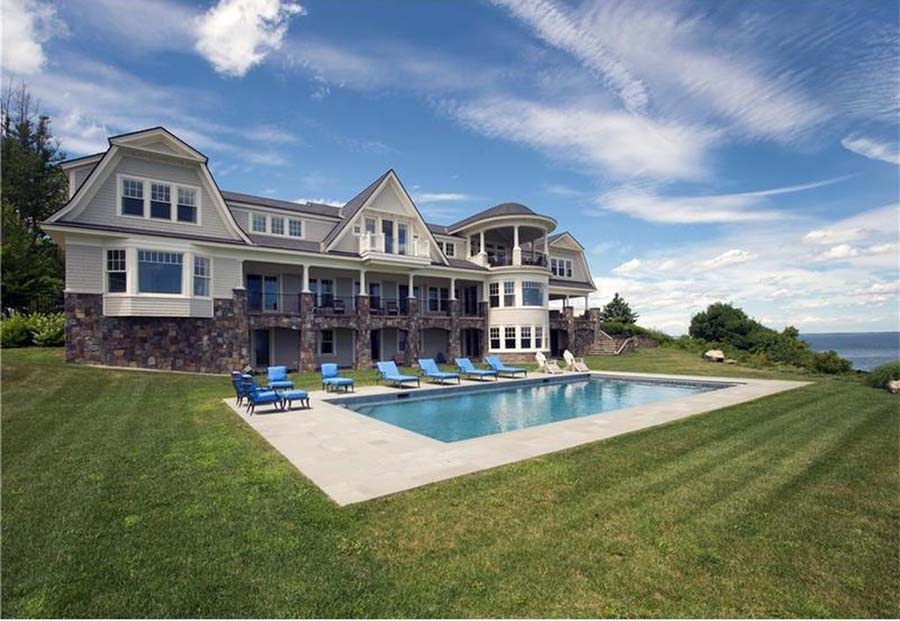 Only built in 2014, this 10,846-square-foot Cape Cod style mansion contains Calacatta marble counters, a saltwater pool, panoramic ocean views and geothermal heating.
Maryland
5517 Pembroke Rd, Bethesda, MD
For sale: $18 million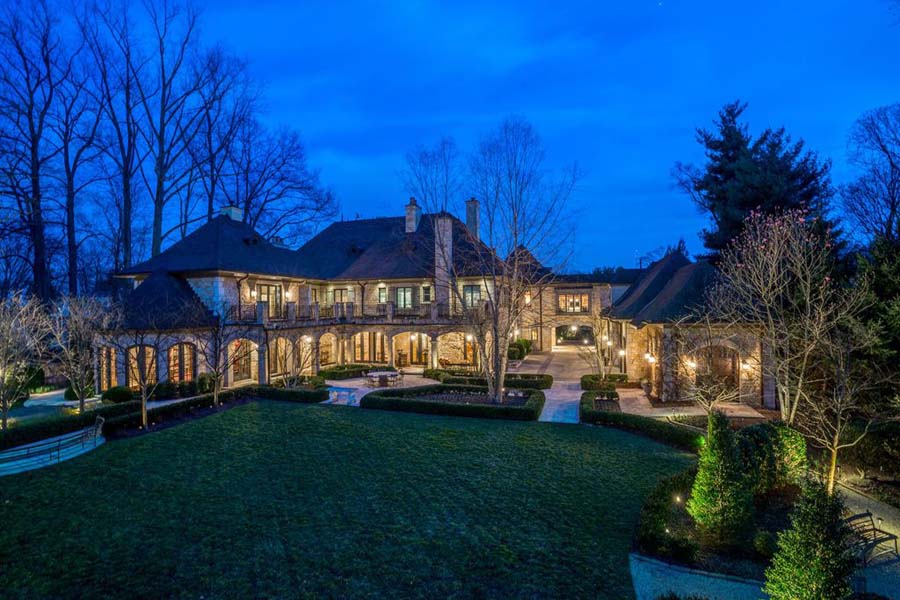 This phenomenal 20,263-square-foot Maryland property has been carefully crafted with thought to every feature, from the numerous different chandeliers to the gorgeously manicured gardens surrounding the backyard pool.
Massachusetts
150 Woodland Rd, Chestnut Hill, MA
For sale: $90 million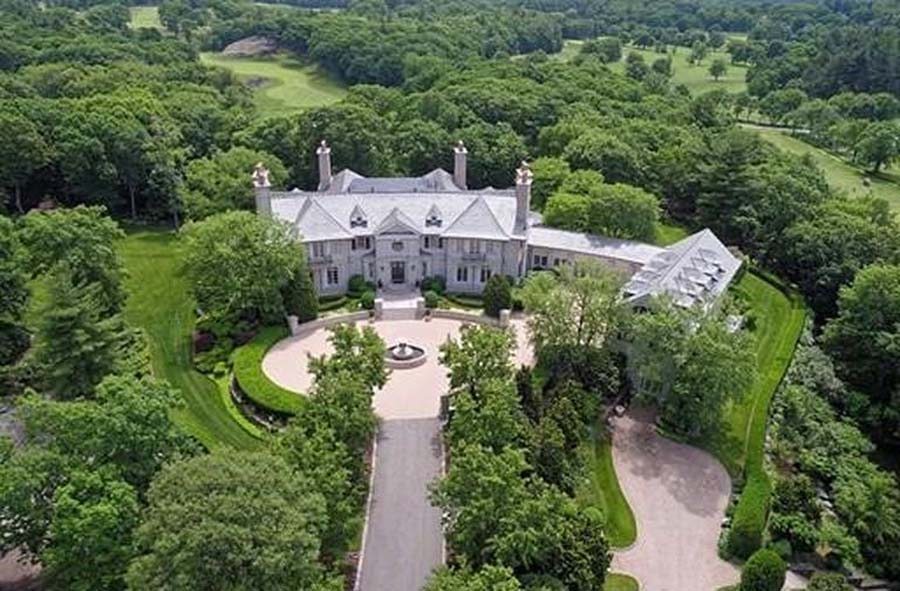 Just five miles from Boston, this home looks more like it belongs in the English countryside. The long private driveway leads to a majestic 26,623-square-foot residence that sits on 14 acres of rolling lawns, ponds and meandering pathways.
Michigan
10034/9875 Anglers Cv, Charlevoix, MI
For sale: $12.9 million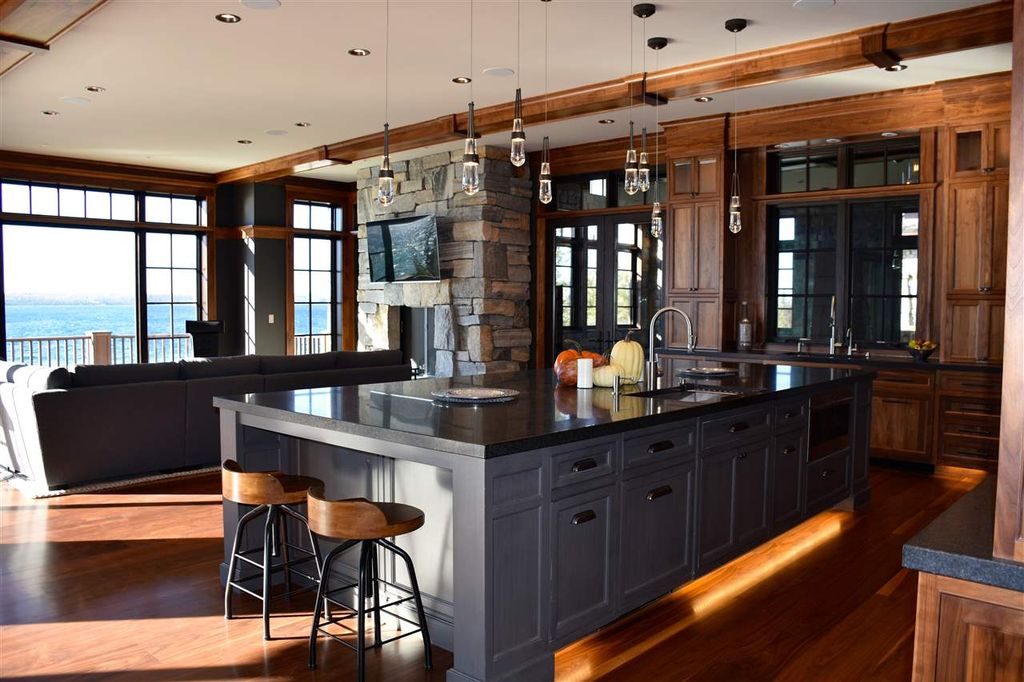 This stunning estate will make it easy to take in all that Lake Charlevoix has to offer. Large bay windows throughout the home allow you to soak in the panoramic views, while 738 feet of lake frontage means you can enjoy your own piece of the shoreline.
Minnesota
2825 Little Orchard Way, Wayzata, MN
For sale: $11.9 million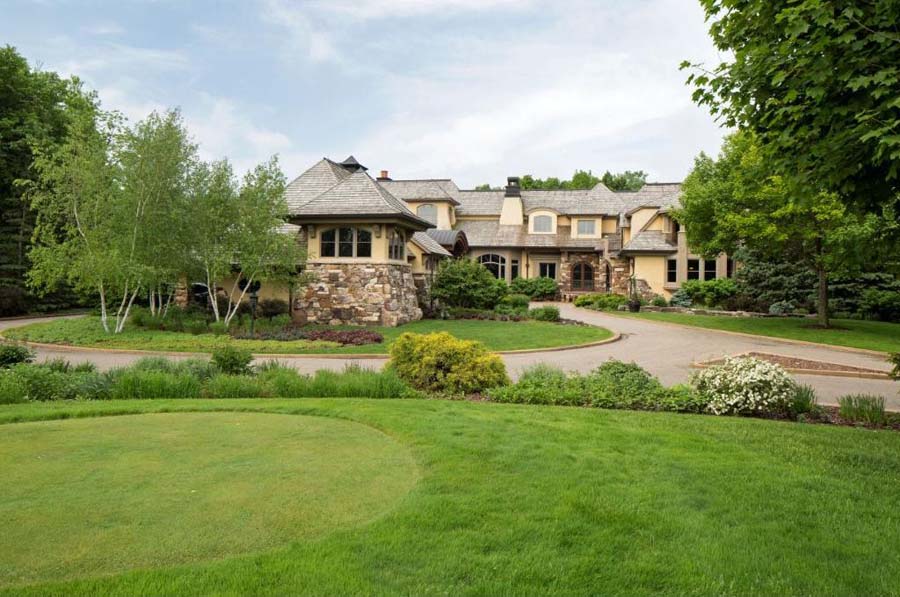 Practice your swing on the private 3-hole golf course on this property's grounds, or take the elevator up to the owner's suite wing of this 16,078-square-foot oasis.
Mississippi
845 E Scenic Dr, Pass Christian, MS
For sale: $6.999 million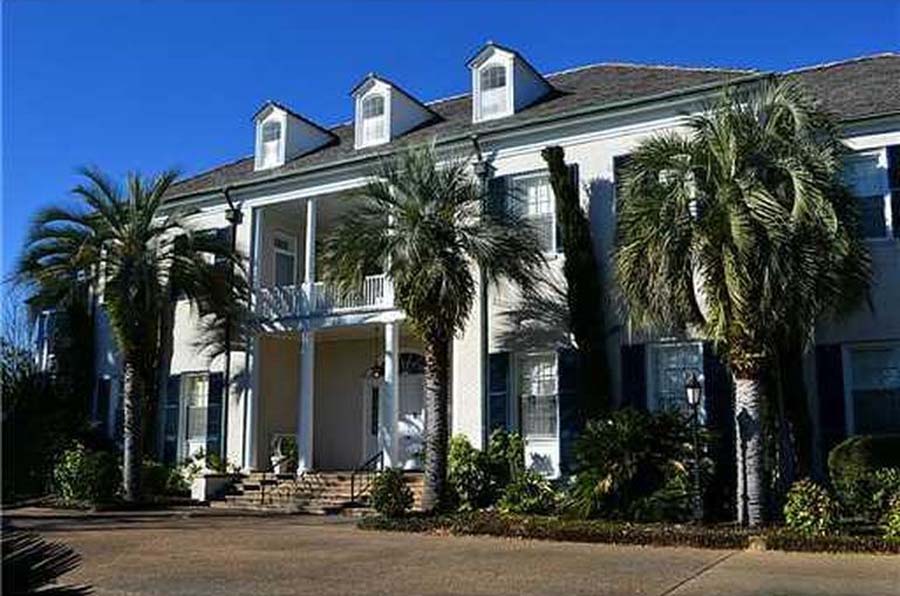 Experience the Gulf of Mexico from this beachfront estate, which boasts a library, 15 bedrooms, a grand dining room and two guest cottages.
Missouri
1700 S Warson Rd, Saint Louis, MO
For sale: $10.75 million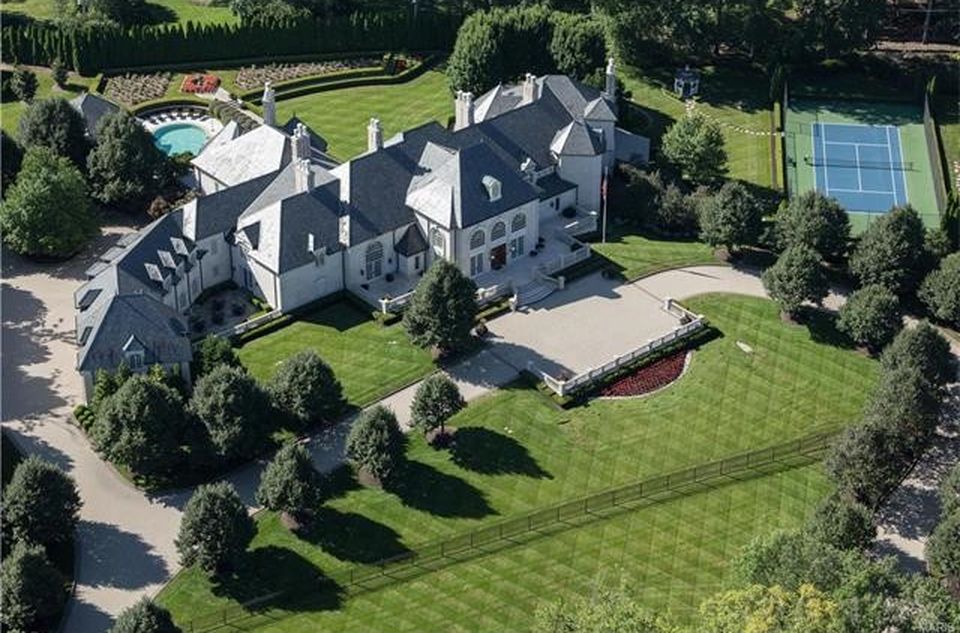 You'll never need to leave this estate if you don't want to. The property comes fully equipped with 30,000 square feet of living space, 16 fireplaces, a 5,000-bottle wine cellar, a bowling alley, a bar and more.
Montana
Montana's Shelter Is, Rollins, MT
For sale: $29 million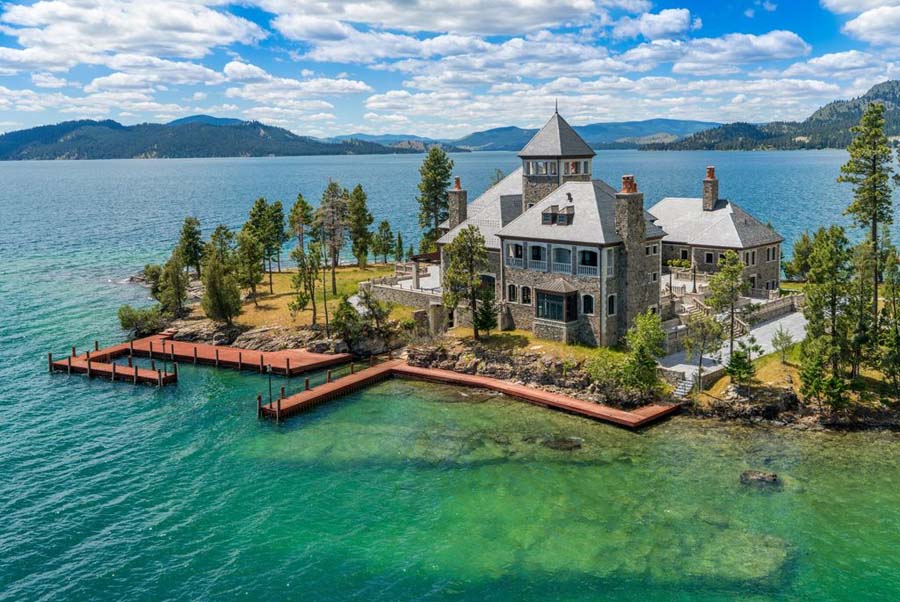 Located on one of the world's cleanest lakes, this secluded 22-acre Montana Island estate leaves nothing to be desired. The great room welcomes you to the 21,964-square-foot home with 45-foot ceilings and Carrara marble floors that continue throughout the numerous living spaces.
Nebraska
30202 Ida St, Valley, NE
For sale: $2.5 million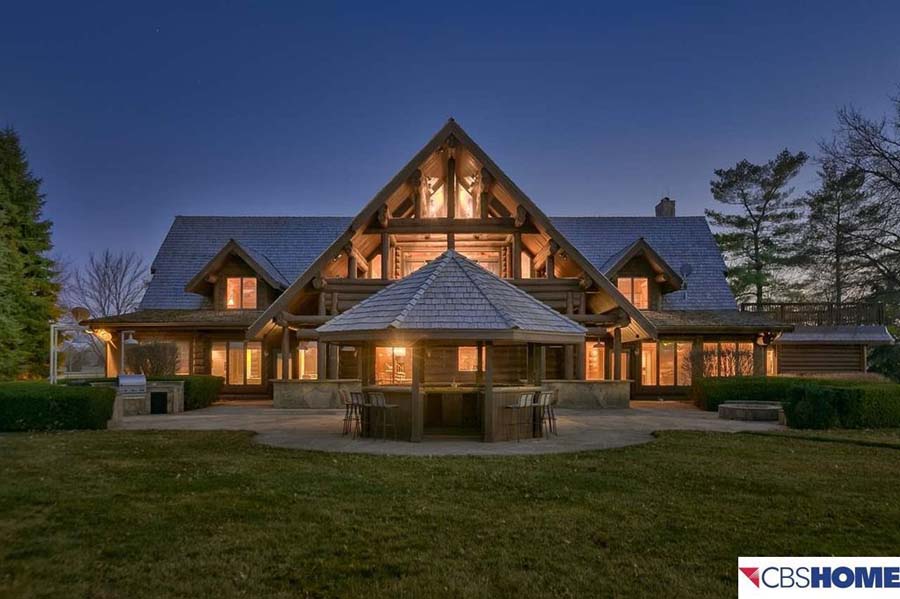 Situated on 75 acres of Nebraska prairie, this log home is an equestrian's dream, thanks to its 14,000-square-foot riding arena, 3 outbuildings, and stables.
Nevada
550 Sierra Sunset Ln, Zephyr Cove-round Hill Village, NV
For sale: $59 million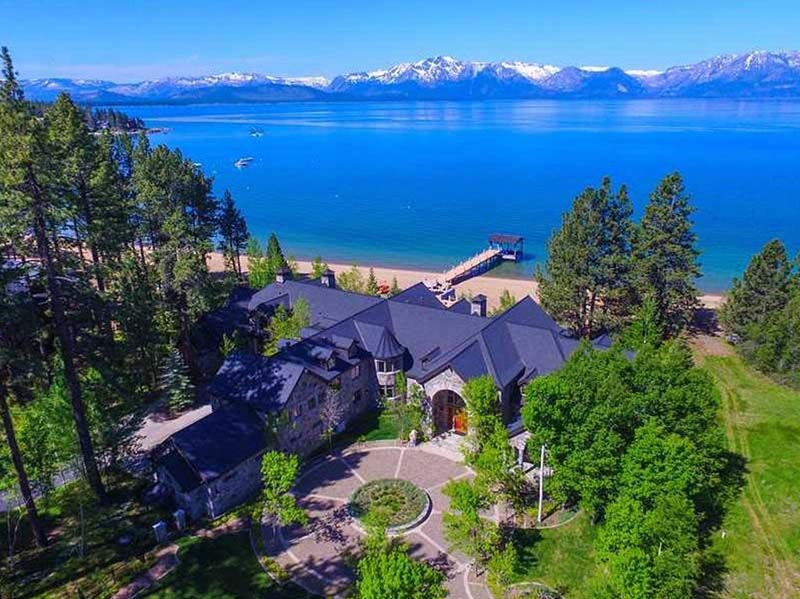 Next time you visit Nevada, it won't be for Las Vegas. Located on the popular Lake Tahoe, this property gets you beachfront access, a 12-bedroom main residence and a 15-stall horse barn.
New Hampshire
142 & 144 Hopewell Rd, Alton, NH
For sale: $19.8 million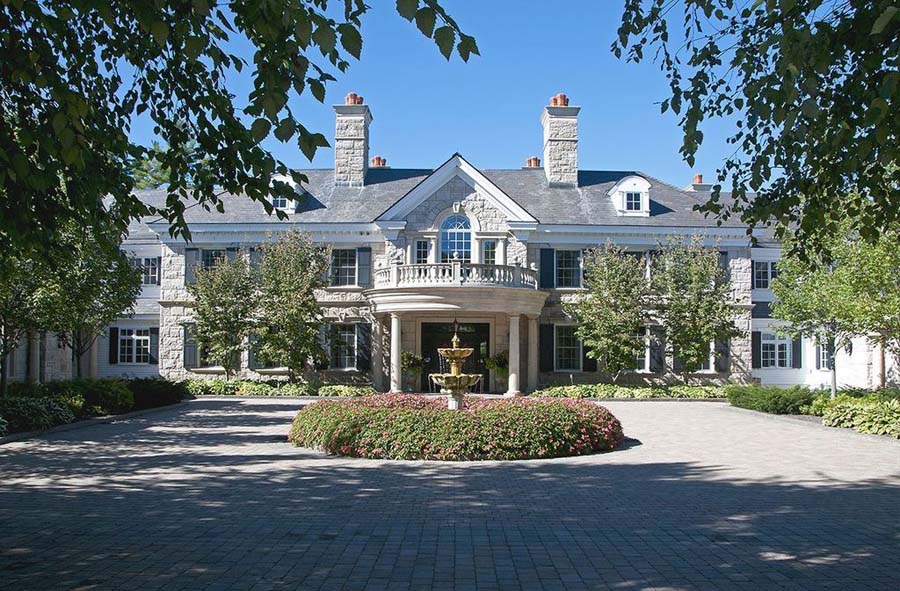 Spanning an expansive 63,029 square feet on the edge of Lake Winnipesaukee, this home is impressive in size and stature. Its elegant fountains aren't just outdoors, either – a fountain room exists inside the house, too.
New Jersey
84 Glen Alpin Rd, New Vernon, NJ
For sale: $45 million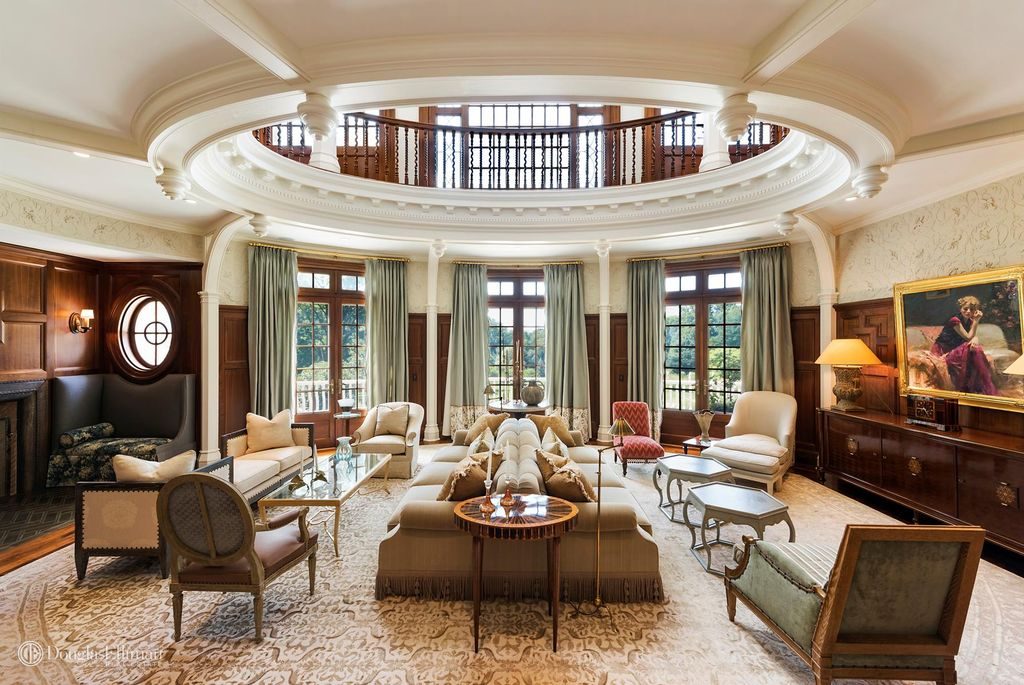 This custom European-inspired estate rests on a private 15-acre lot surrounded by perennial gardens, sculptures, over 100 imported trees and resort-like landscaping. Indoors you'll find high-end finishes in every room, geothermal radiant heat flooring, and a wine cellar made of brick and limestone.
New Mexico
117 Tesuque Rdg, Santa Fe, NM
For sale: $13.65 million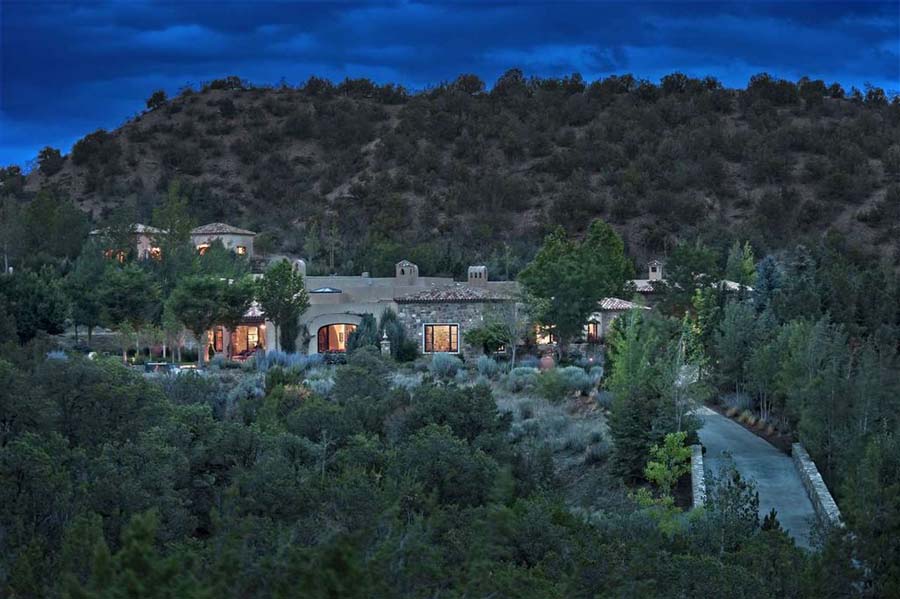 Nestled in the foothills of Santa Fe, this manor offers phenomenal views of the Sangre de Cristos from many of its rooms, which include a formal living room, a grand dining room, and a library.
New York
26 Pond Rd, Kings Point, NY
For sale: $85 million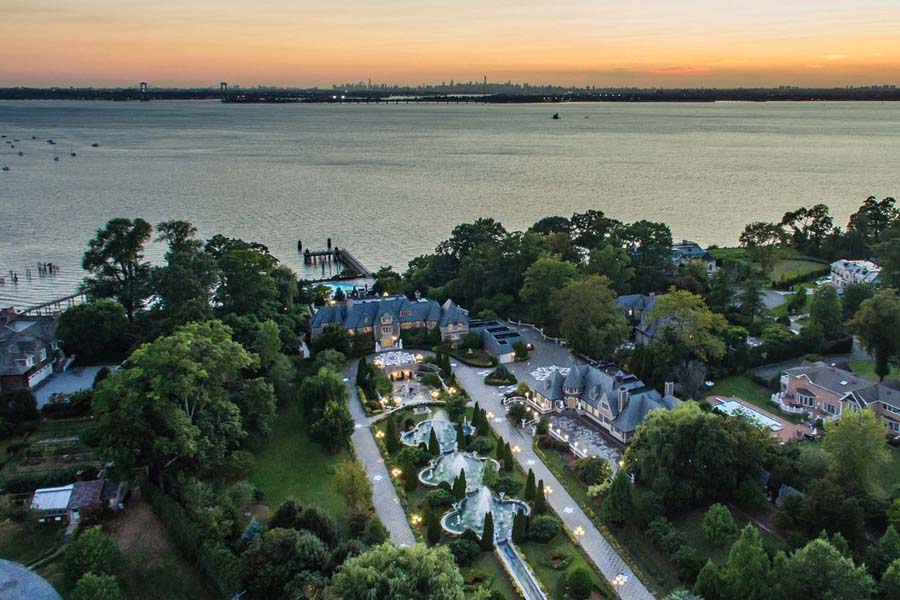 Why own one home when you can own three? This estate delivers it all — 8 waterfront acres, panoramic views of New York City, 3 palatial homes with smart technology, and a private dock.
North Carolina
234 Skycliff Dr, Asheville, NC
For sale: $10.95 million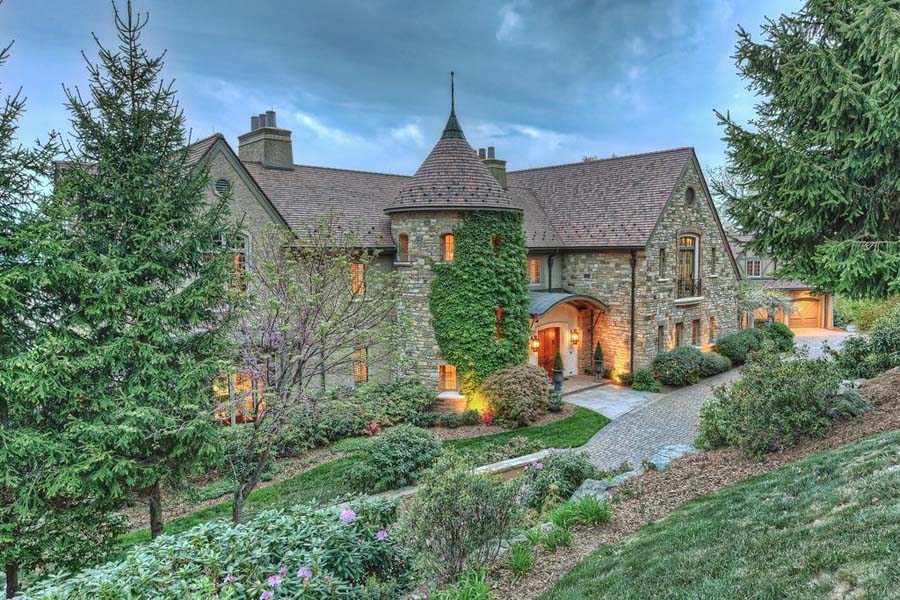 If the mountains are calling, answer them from this home: a European-inspired mansion with views of the Smokey Mountains, a picturesque balcony overlooking the hills, and barrel-beamed ceilings.
North Dakota
322 Sunset Bay Rd, Bottineau, ND
For sale: $2.75 million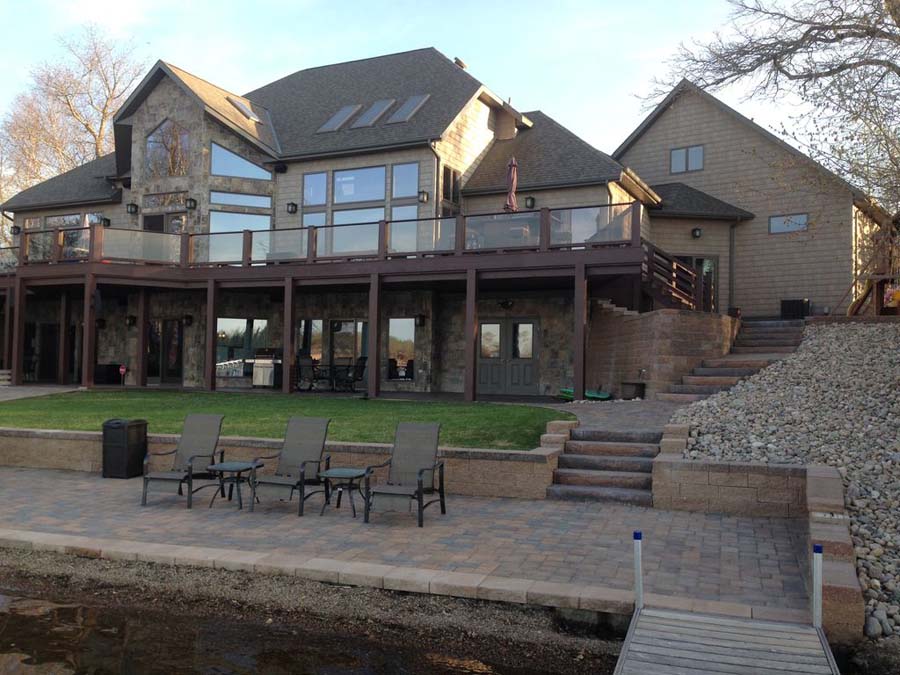 This custom-built home on the shores of Lake Metigoshe is designed for water views with floor-to-ceiling windows, an upper level balcony, and an open floor plan throughout.
Ohio
370 Twp Rd # 129, Zanesfield, OH
For sale: $10 million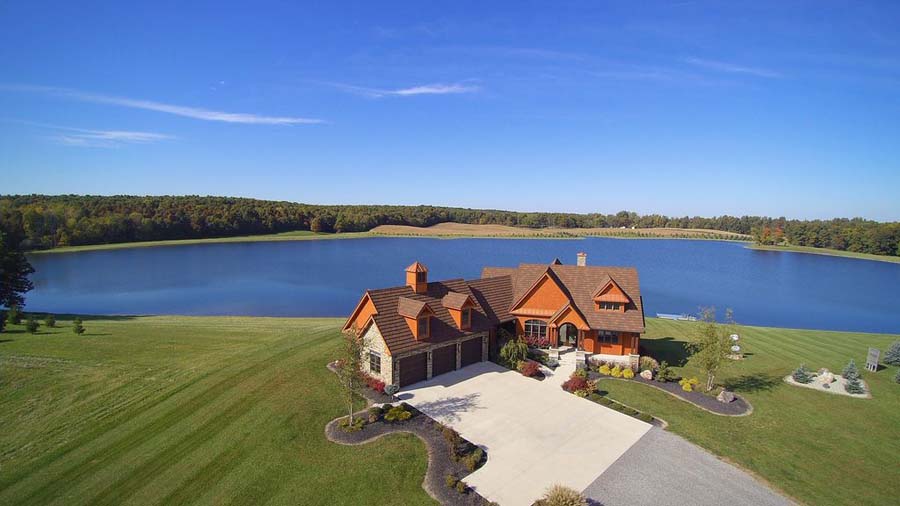 Not only can you own this tranquil home on 345 acres of land, but it actually comes with its own private 50-acre lake. The backyard pool party will take on a whole new meaning.
Oklahoma
3101 Hardy Springs Rd, Mcalester, OK
For sale: $6 million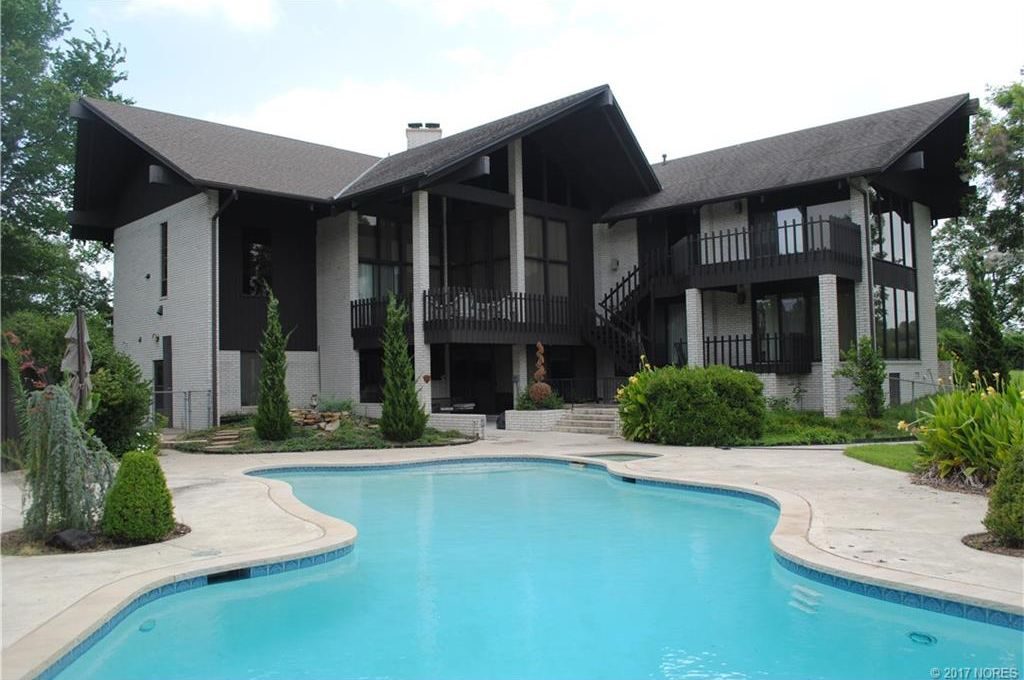 This mid-century modern abode comes with 4,789 square feet of indoor living space and 32.62 acres of land.
Oregon
16400 Jordan Rd, Sisters, OR
For sale: $24 million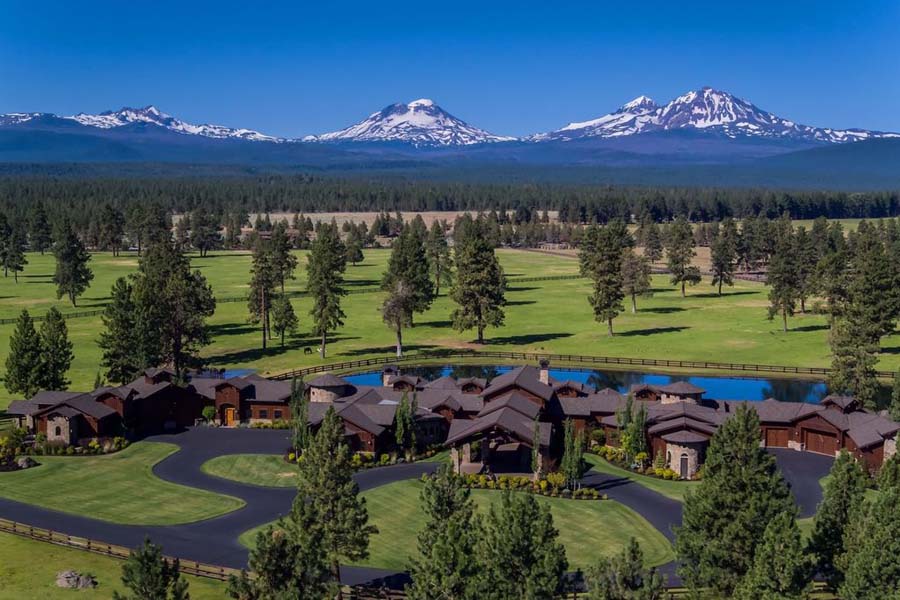 The natural beauty of Oregon is visible from all angles of this woodsy 14,666-square-foot estate. When you're not looking out the endless bays of windows, it'll be hard to pull your eyes away from the cavernous stone fireplace that takes up nearly the entire length of the living room wall and expands up toward the vaulted ceilings.
Pennsylvania
100 Maplehill Rd, Gladwyne, PA
For sale: $25.9 million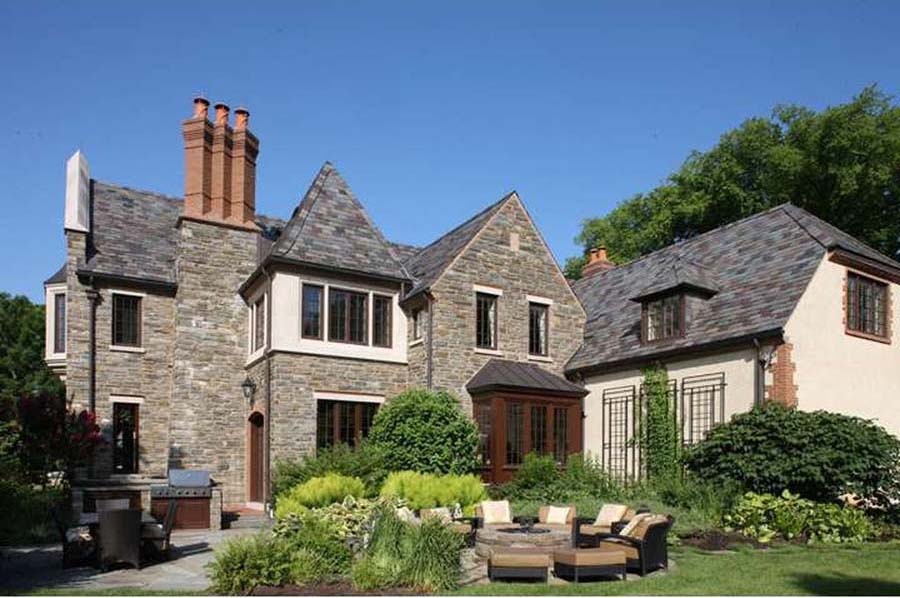 This classic East Coast home boasts a full stone exterior with limestone accents, private acreage and an impressive indoor pool with a self-closing seamless glass door.
Rhode Island
16 Yosemite Valley Rd, Westerly, RI
For sale: $19.995 million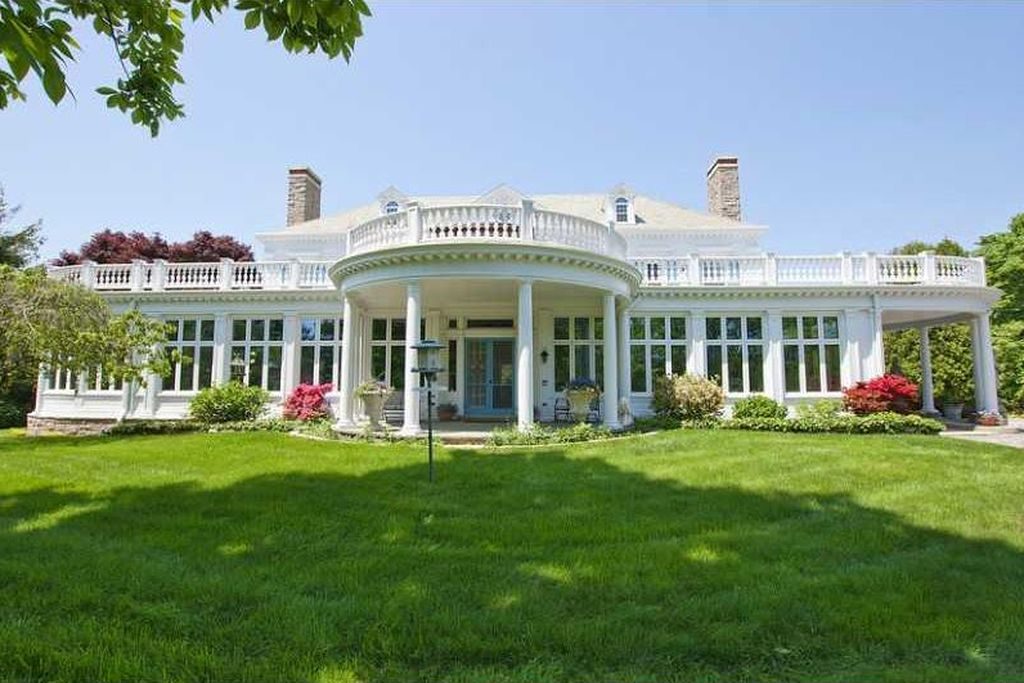 Located in Watch Hill, one of the best preserved coastal areas in the country, this estate is situated on a panoramic view point atop nearly 4 acres of land. The home boasts an impressive 100-foot-by-24-foot glass-encased veranda, 12-foot ceilings and a grand walnut staircase leading to the second story.
South Carolina
133 Flyway Dr, Johns Island, SC 29455
For sale: $22 million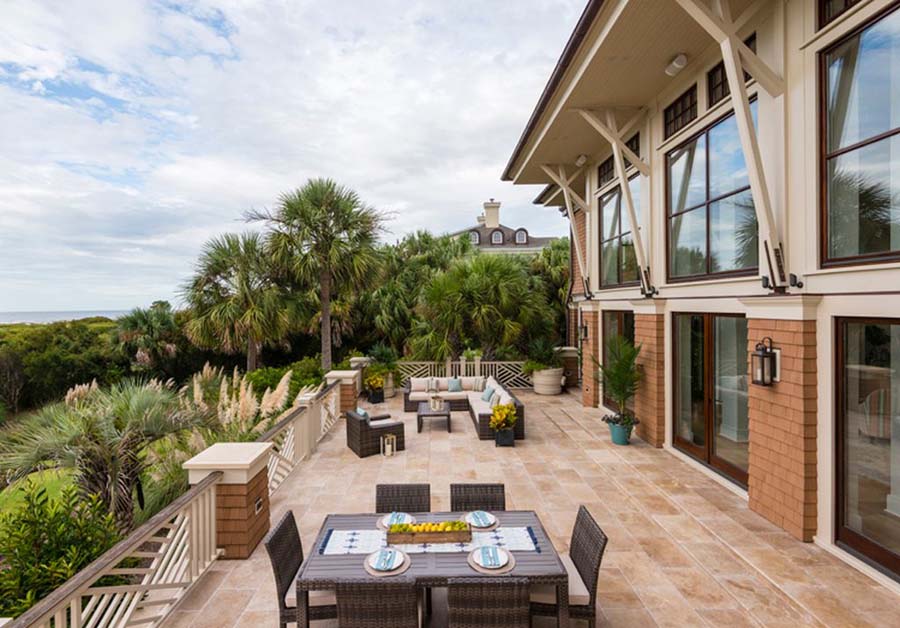 This Johns Island home has been touched by many architects and designers over the years, resulting in a varied, but perfectly melded, design. The interiors will remind you of Cape Cod beach homes, while the backyard could lead to a Malibu beach without being out of place. Put them together, and you've got a perfect beach house.
South Dakota
968 Wynstone Dr, Jefferson, SD
For sale: $4.65 million
Own a piece of Missouri River frontage with this stunning 3.35-acre property in South Dakota. The careful craftsmanship is apparent in the hand-forged iron work, the custom on-site finished cabinetry, and the intricate tile and stone work.
Tennessee
615 River Rd, Kingston, TN
For sale: $15.5 million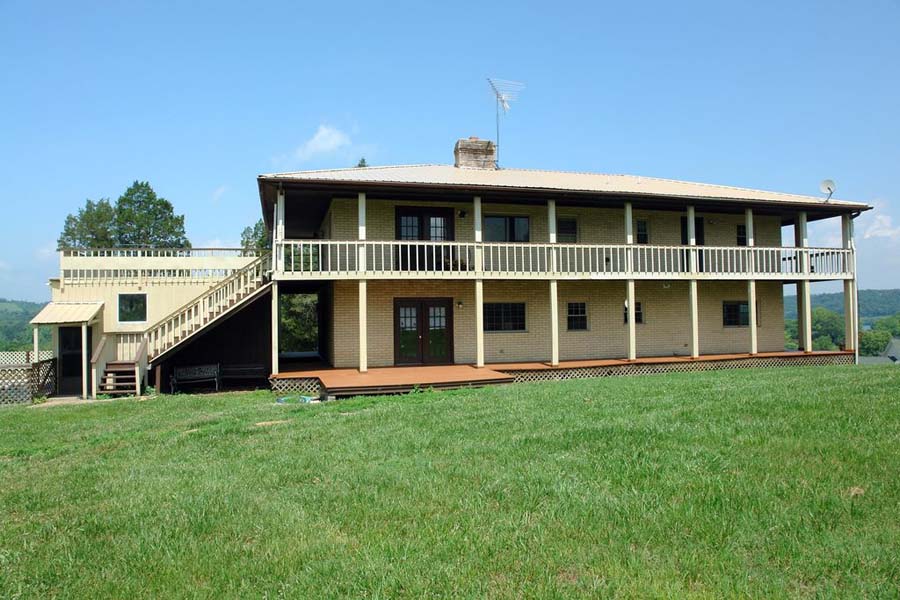 High on a hilltop, this 94-acre private estate offers spectacular river views, 2 wraparound verandas and 3 fireplaces.
Texas
10000 Hollow Way Rd, Dallas, TX
For sale: $48.9 million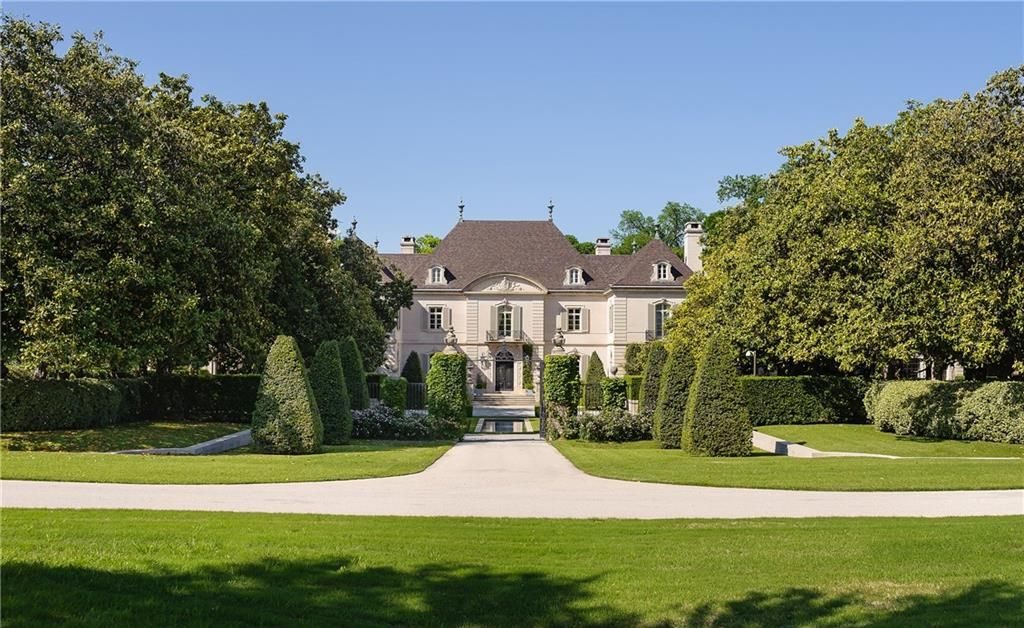 Known as Walnut Place, this 28,996-square-foot mansion sits just 8 minutes outside of downtown Dallas on a sprawling 25 acres. The property comes with a main residence, a recreational center, and multiple guest houses.
Utah
Undisclosed Address
For sale: $25 million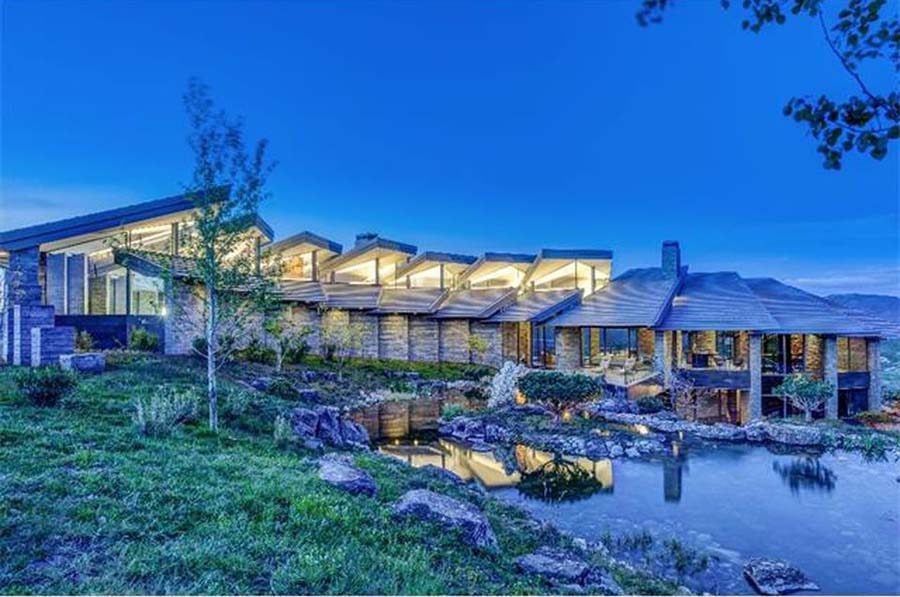 The mountain and lake views from this Utah home – built from a unique combination of Italian stone, concrete, steel and glass – are unsurpassed. With 7,996 square feet of space and a grand terrace outdoor area, you'll want to entertain every weekend so your friends can catch some breathtaking sunsets as well.
Vermont
506 N Hill Rd, Stowe, VT
For sale: $12.5 million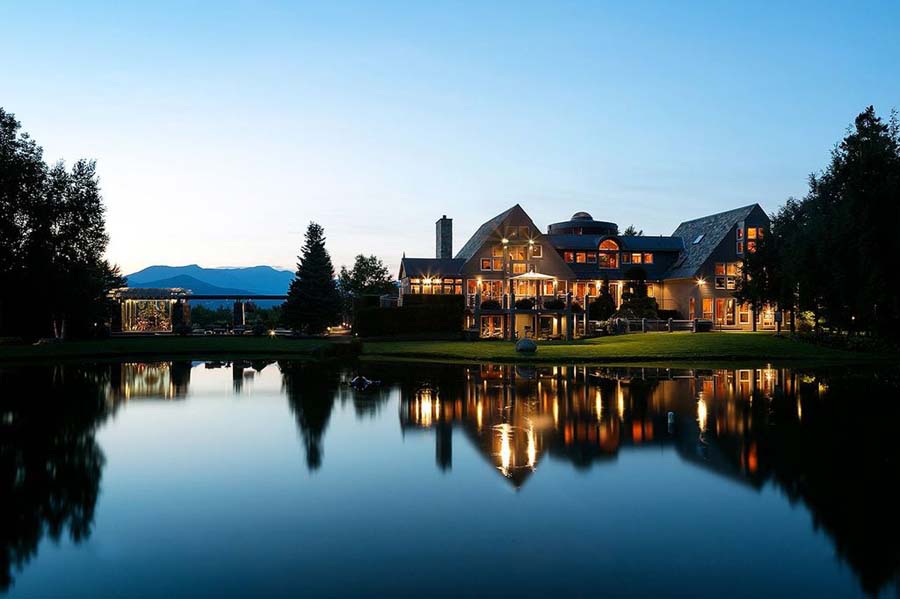 This secluded Vermont home comes with a miniature golf course, a shooting range, an orchard and its own zipline – which hangs over one of the two private ponds.
Virginia
205 Silver Tee Dr, Penhook, VA
For sale: $25 million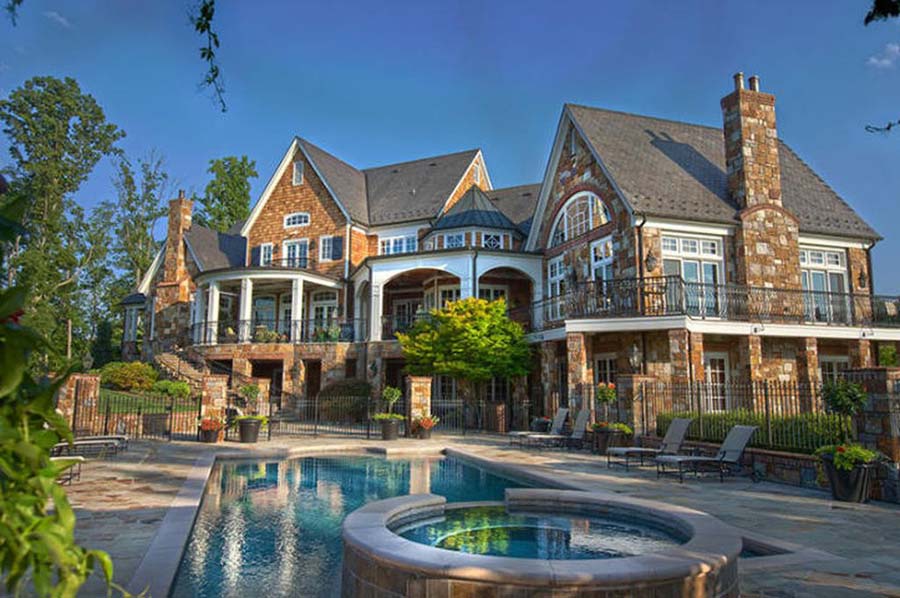 You can choose to take a dip in the backyard pool, the hot tub, or the lake that's merely yards away from this custom-built Virginia home. Afterwards, you can screen a flick in the home theater, or grab a meal at the nearby country club.
Washington
12011 SW 220th St, Vashon, WA
For sale: $28 million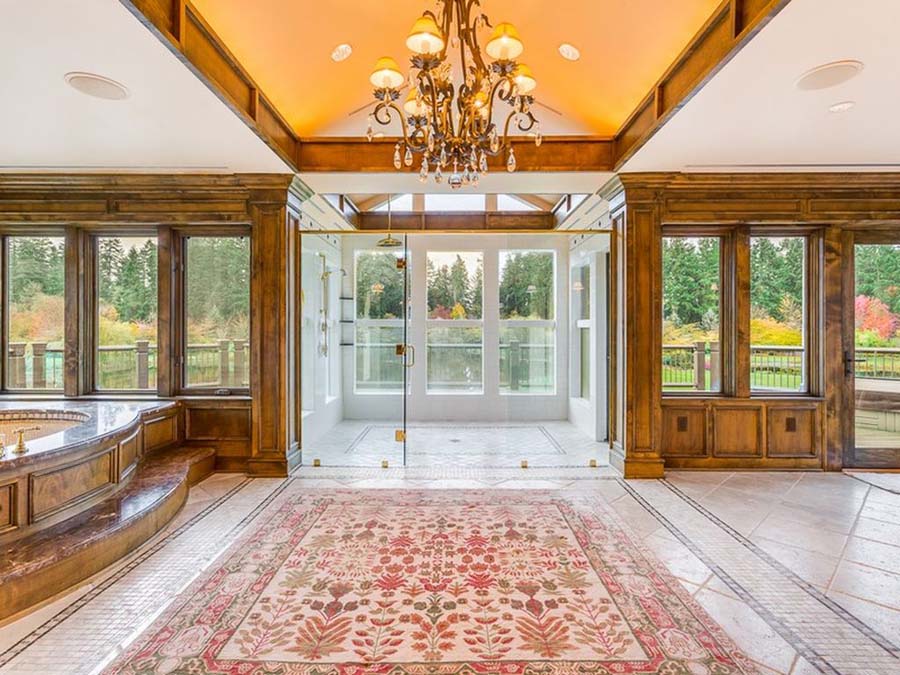 This Pacific Northwest estate is a horticulturist dream, with over 3,000 planted trees and nearly that many types of flowers and shrubs located right on the grounds – carefully curated from all over the world by the previous owners. Also accompanying the 6,500-square-foot main residence is a private driving, chipping and putting area.
West Virginia
230 Quarry Rdg E, Charleston, WV
For sale: $13 million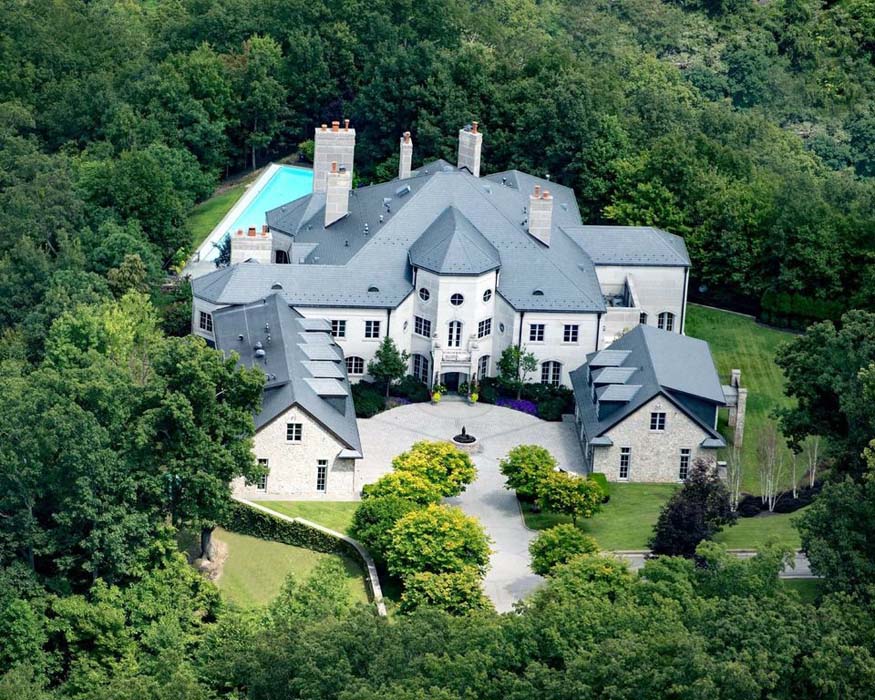 If you've ever wanted to live in a mountaintop community, this 19,000-square-foot house presents just the opportunity to join one. While you might be a little farther from the city, you can entertain friends in the backyard with a pool party or a quick game of tennis on your private court.
Wisconsin
W3245 Snake Rd, Lake Geneva, WI
For sale: $14.5 milion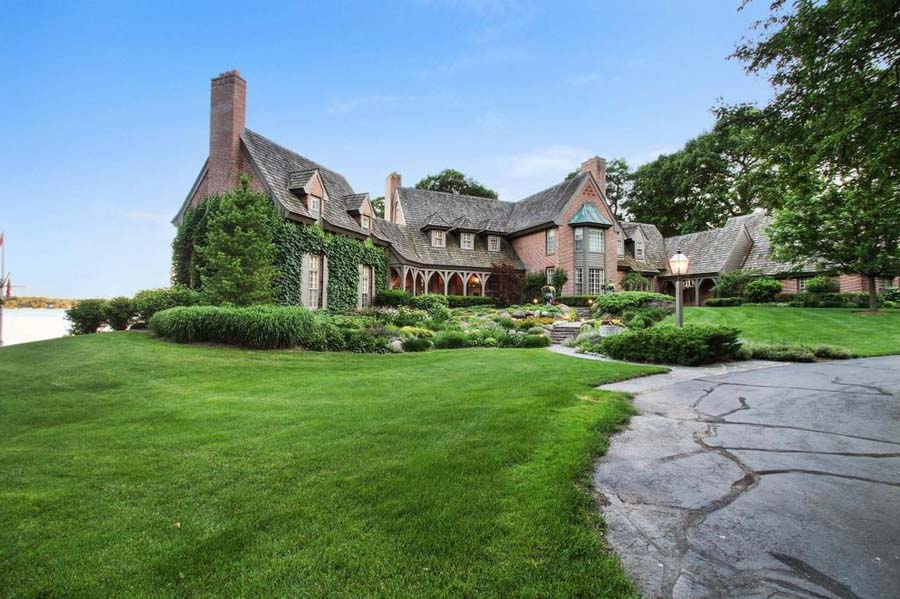 This former Wrigley Estate, known as Hillcroft, stands along 415 feet of frontage on the coveted shores of Lake Geneva. Not only does this home carry a famous history, it also boasts park-like grounds and an 11,000-square-foot main residence.
Wyoming
640 Clearwater Ln, Thayne, WY
For sale: $33.9 million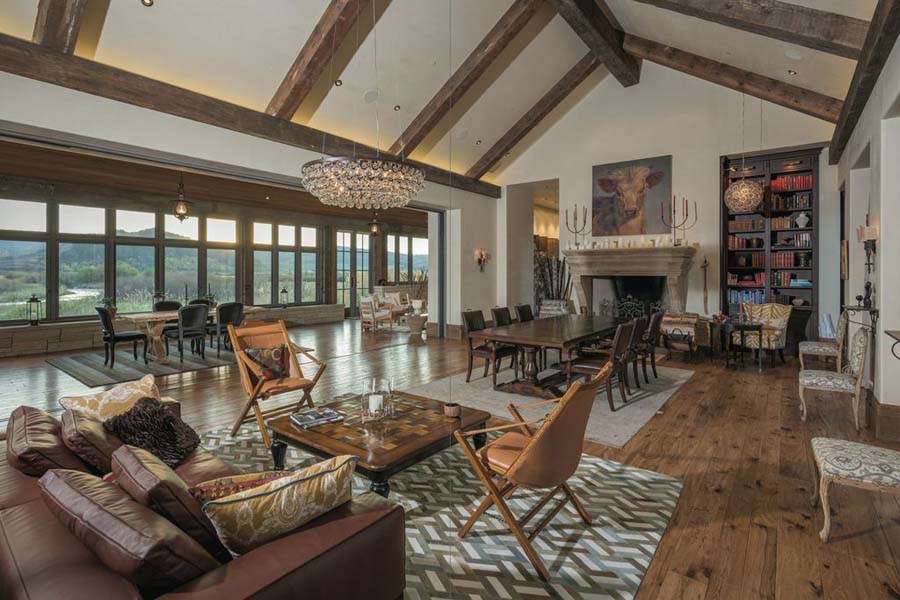 Known as the Cakebread Ranch, this stunning home is accompanied by 4.5 miles of private waters on the Salt River, a late 1700s walk-in fireplace, and hand-tooled hickory flooring.
Related:
Originally published November 22, 2016; updated February 20, 2017.
Source: Zillow Feed