If you're dealing with a necessary home renovation, why not turn it into a chance to create an imaginative new space? Case in point: The rooftop solarium that music education company founder Adrian Burton Jovanovic had built after repairing his home's roof provides a place where he can rise above the day-to-day and take in a bird's-eye view.
Whether he's reading, relaxing with a glass of wine, or hosting a concert for musicians and friends, the sweeping views of the Seattle skyline serve as the perfect backdrop. We talked with Jovanovic about this special part of his home.
Q: What do you like best about the physical space?
A: The glass construction allows for unobstructed views from anywhere on the rooftop, including from within the sheltered solarium. This makes it a great place to both relax and share with friends.
Q: Did you have your sanctuary in mind when you chose your home?
A: No – I knew it had a great view from the back porch, but didn't appreciate the full extent of the rooftop's potential until later on when I went up on the difficult-to-access roof to survey issues related to a water leak.
Q: What inspired you to create a sanctuary?
A: The unique 360-degree rooftop view, with Puget Sound in front and the park's tree canopy in back inspired me to create a space where that unobstructed view could be experienced and enjoyed. I also drew inspiration from New York's unique High Line park.
Q:  How did you build your sanctuary?
A: I was fortunate to find architect Nick Robertson of Studio Piano Nobile, who with his partner, artist Isabelle Grizzard Robertson, was able to synthesize my general ideas into a beautiful design/build plan while finding practical solutions to the various issues that inevitably came up throughout the project. Construction lead Kip Shirey and his colleague Ray Krona did a great job of building it out, while solving construction challenges (such as working with huge glass panels in an angled structure right at the edge of a rooftop).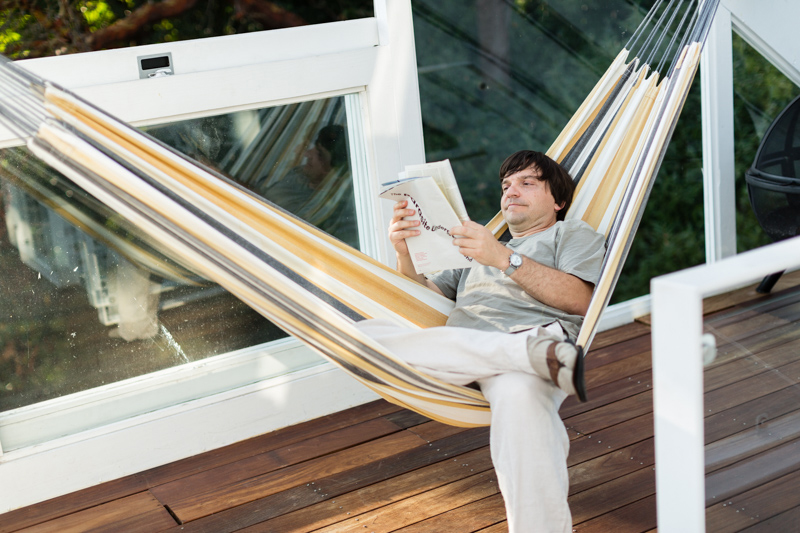 Q: What was the biggest challenge in creating your sanctuary?
A: There were many challenges throughout, but one I didn't realize in advance is that the additional weight on top of the house required considerable reinforcements multiple levels down. Fortunately, we were able to find a practical solution that had the additional benefit of improvements to the room layouts in the lower floors.
Q: How much time do you typically spend in your sanctuary?
A: I'm there regularly. In the summer, I try to enjoy as many of the lovely sunsets as possible from my hammock. During a storm, it can be a treat to watch the whitecap waves come crashing in.
Q: Do you share your sanctuary with anyone? 
A: Yes, certainly, sharing the space with others helps make it more special. I enjoy hosting a variety of events, including music concerts.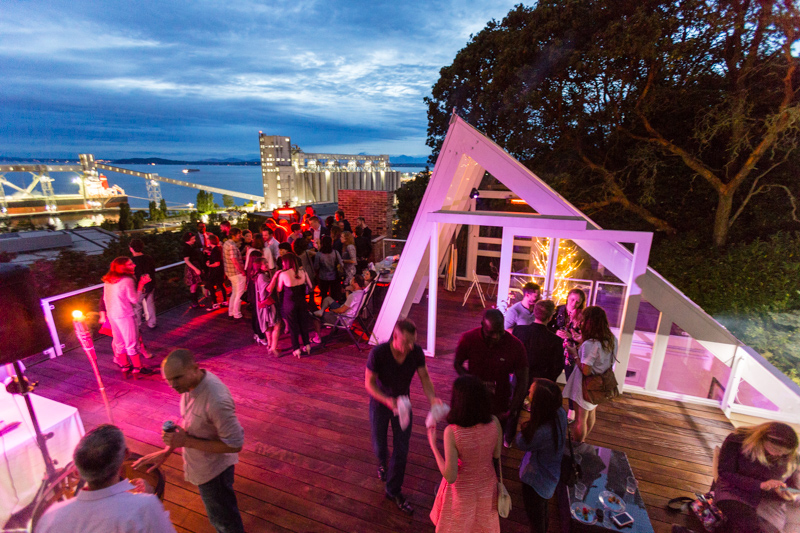 Q: What advice would you share with those who dream of having a sanctuary someday?
A: My advice is keep at it and stay true to your original inspiration. It may take longer than you initially think, and all kinds of issues will come up, but it's worth it! Also, having a great team in place to realize the vision is important – I was lucky to have a superb team.
See more one-of-a-kind homes on Zillow Video! 
Related:
Source: Zillow Feed