From the colonial cottages of the Northeast to the cedar cabins of the Northwest, rustic homes come in many shapes and sizes across the United States. With custom woodwork, exposed beams and more, these retreats embellish the landscape this country is known for.
The following 10 homes provide a glimpse into a variety of rustic styles. Sit back, relax and enjoy the views.
Blue Ridge, GA
118 Cross Rock Dr, Blue Ridge, GA
For sale: $315,000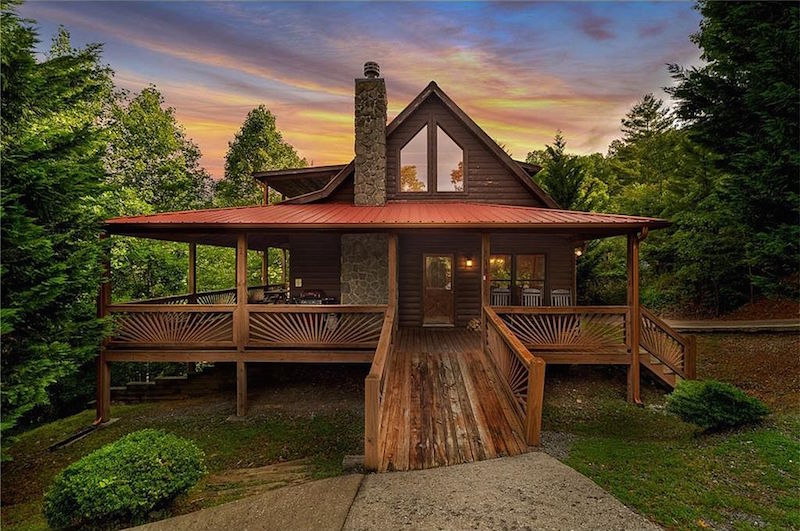 Located in the Chattahoochee National Forest, this 3-bedroom, 3-bathroom cabin is a cozy Appalachian getaway. Relax in the hot tub while taking in beautiful views or play a game of pool in the recreation room. This charming cabin has everything you need for a leisurely retreat.
See more Blue Ridge homes for sale.
Roxbury, CT
85 Painter Ridge Rd, Roxbury, CT
For sale: $2.5 million
This small town has a history of attracting big names including Marilyn Monroe, who once resided in a Roxbury farmhouse. Nestled on over 45 pastoral acres, this 13,209-square-foot barn has been masterfully renovated to suit the desires of a creative owner. In addition to hosting over 6,000 feet of studio space, this 3-bedroom, 4-bathroom home has been outfitted with western-facing walls of glass and reclaimed redwood, chestnut and cypress.
See more Roxbury homes for sale.
Sagaponack, NY
98 Daniel's Ln, Sagaponack, NY
For sale: $9.995 million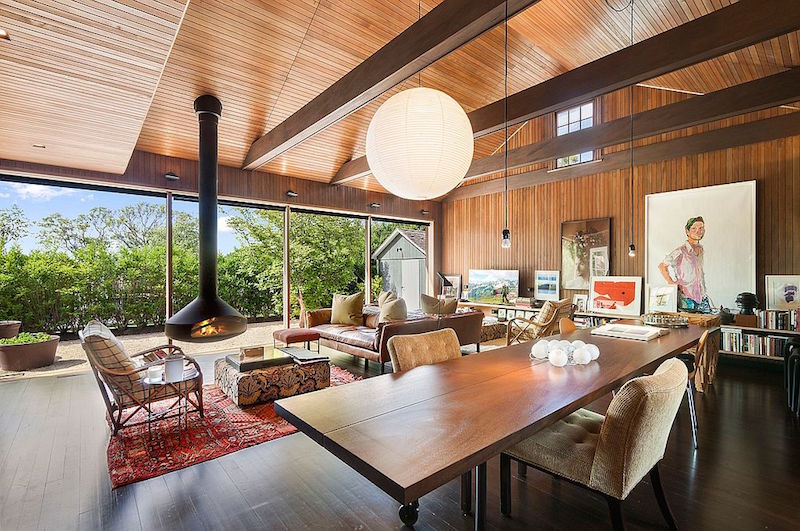 Originally built in 1896, this farmhouse unites countryside and oceanside living in a prime Hamptons location. Located on 1.1 acres of rich soil, the exterior is outfitted with infrastructure for hobby farming, a pool and spa. The restored, 5-bedroom, 5-bathroom interior features original wainscoting and molding.
See more homes for sale in Sagaponack.
Lopez Island, WA
784 Shoreland Dr, Lopez Island, WA
For sale: $1.399 million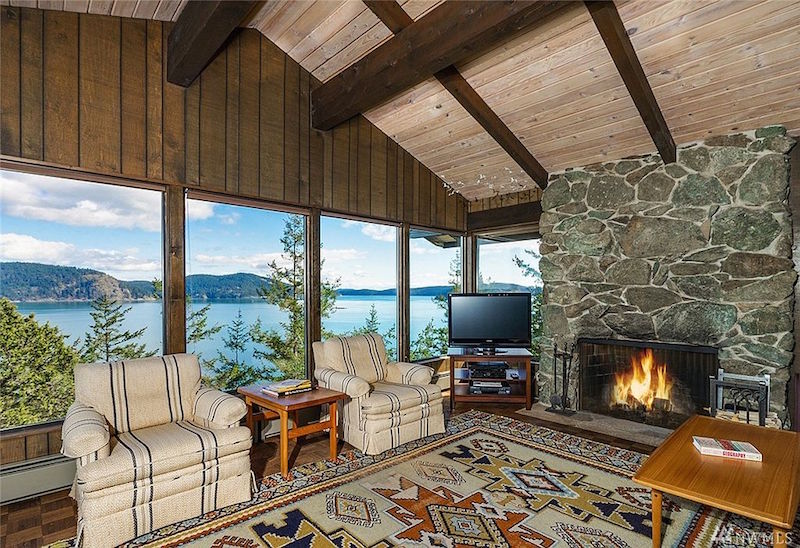 Perched atop 4 verdant acres overlooking the Lopez Sound, this residential compound hosts two 2-bedroom, 2-bathroom homes with traditional Northwestern flair. Boasting multiple walls of windows and decks to take in the spectacular views, this compound feels like you're on a private island.
See more listings in Lopez Island.
Jackson, WY
535 S Indian Springs Dr, Jackson, WY
For sale: $12.5 million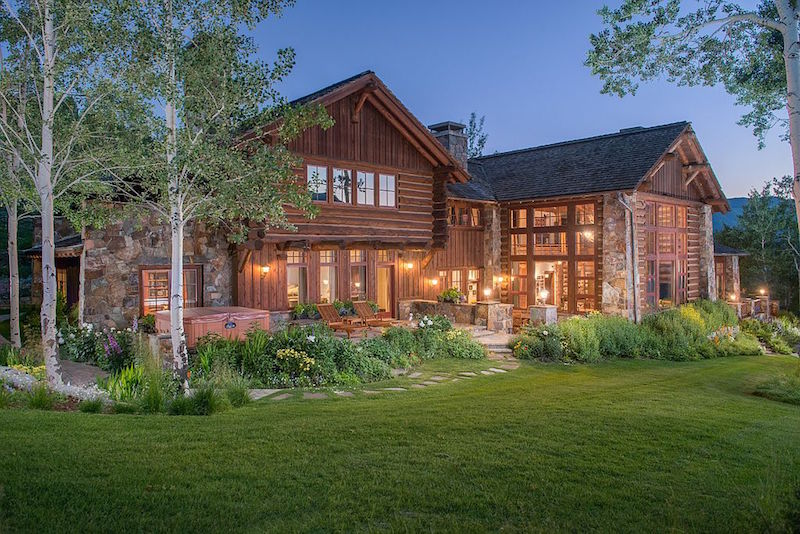 Situated on nearly 4 acres with a view of the Tetons and access to 10 miles of hiking and equestrian trails, this cabin is an outdoor lover's dream. The 10,500-square-foot retreat is full of rustic touches including hand-hewn logs, cathedral ceilings and white oak floors. It also houses a wine room, movie theater and hot tub.
See more Jackson homes for sale.
Bostic, NC
188 Black Ridge Dr, Bostic, NC
For sale: $339,900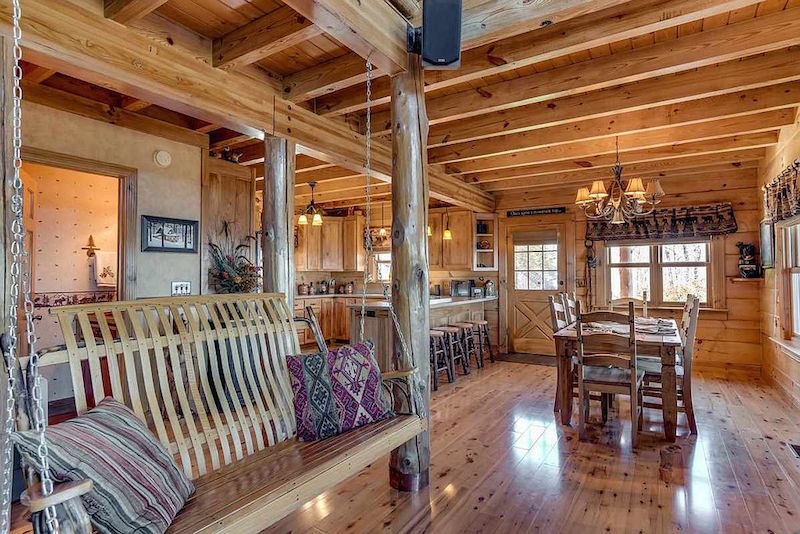 Local folklore claims Abraham Lincoln grew up in a Bostic cabin perched atop a hill much like this one. Whether or not the tale is true, this Yellowtop Mountain home is a quintessential rustic escape with lots of natural wood (and an indoor swing!). The property offers three levels of unobstructed mountain views and 7.4 acres of land to explore.
See more Bostic homes for sale.
Hartland, VT
36 Brothers Rd, Hartland, VT
For sale: $3.985 million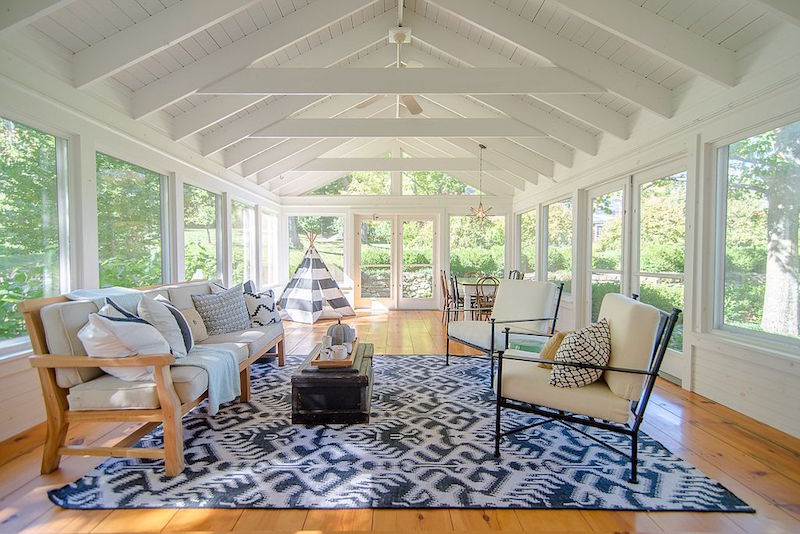 Originally built in 1850, this Cape Cod-style home is a refined flavor of rustic, mixing modern comforts with historical character. The property has over 279 acres of rolling meadows, forests, four ponds, three brooks, a barn complex and miles of interior roads and trails.
See more homes for sale in Hartland.
Egremont, MA
65 Shun Toll Rd, Egremont, MA
For sale: $3.5 million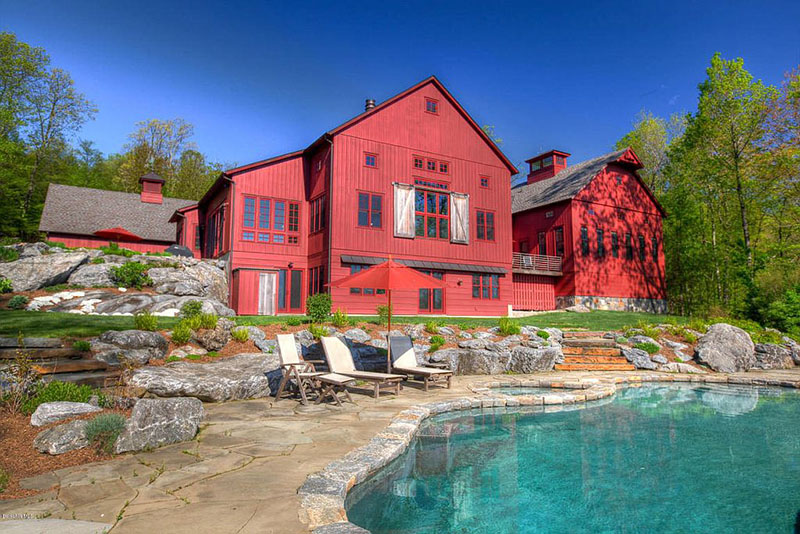 Nestled on 26 acres in the Berkshires, this country estate is comprised of two restored 18th- and 19th-century barns as well as a 4-bedroom, 7-bathroom home. The property features several outdoor spaces to enjoy the gorgeous mountain views, including a tranquil pool with a panoramic vista.
See more homes for sale in Egremont.
Wayzata, MN
2870 Inner Rd, Wayzata, MN
For sale: $469,000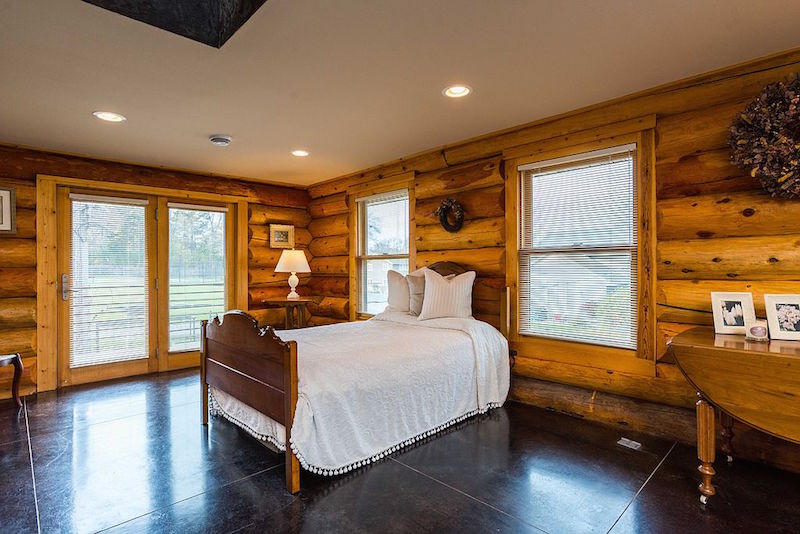 A private sandy beach on Lake Minnetonka is just steps away from this 2-bedroom, 2-bathroom log cabin. Combining rusticity with sleek, modern finishes, this stylish retreat also offers access to a lighted tennis court, playground, gazebo, auditorium and winter boat storage.
See more Wayzata homes for sale.
Milton, DE
2 Graves Farm Rd, Milton, DE
For sale: $2.999 million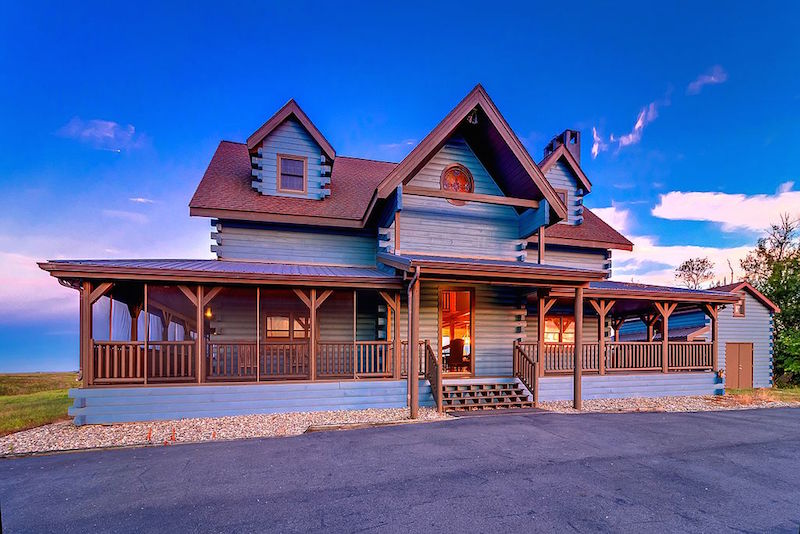 Known as Sanctuary Farm, this property spans over 300 acres along the shores of Broadkill River. Both a beach and farm retreat, the compound offers a wide variety of recreational opportunities, including hunting, fishing and horseback riding. The interior of the log cabin features custom woodwork and stone finishes, complemented by an outdoor saltwater pool.
See more homes for sale in Milton.
Lead photo from Zillow listing.
Related:
Source: Zillow Feed