By Michael Montoya, as told to Natalie Wise
When my fiancée and I were home shopping, we looked and looked, and did a lot of comparisons. Price comparisons, size comparisons, what we'd need to fix in the future. We were both first-time home buyers so we were very thorough in our process.
A lot of people felt their homes were dipped in gold, but all we saw were 1990s split-levels with high asking prices. I didn't want a home that had a 20-year-old roof and a bunch of things to fix on day one. It got disheartening after a while to think of spending that much money for something already a few decades old.
Then we started looking at new construction online, and things just started clicking. We found a development we liked that's located halfway between her parents' house and my parents' house. It's a secluded area surrounded by farmhouses.
We knew we wanted as much green space as possible, so we found the largest lot in the development, at the end of a cul-de-sac. When we were looking at older houses, most only had 0.15 acre lots, but ours is 0.25 acre. This should be great for re-sale value down the road, too.
Making plans
Once we bought the lot, we started looking for builders. The builder we liked had already started two other houses on the block, so it was perfect. We were third to build in the development. Our builder had just taken a few weeks' vacation after finishing the second house, so we had to wait a few extra weeks, but he deserved the time off.
Since this is our first house, we knew we wanted to start small. A cozy one-story ranch with 3 bedrooms and 2 bathrooms was ideal. It's just over 1,200 square feet. Maybe down the road we'll add a second level, but we have plenty of space for now.
We also thought this size would leave us plenty of room on the lot for landscaping. I'm going to do a lot of the planning and work for the landscaping myself.
The current porch is small, so adding on to that will be a priority, too. Just off the porch we'll add a stamped cement patio. We're excited to put in a pergola, add our gas fireplace, and entertain outdoors this summer.
We broke ground on April 10, 2015, and the builder told us it would take 120 days. We got our keys August 5, so they were right on time.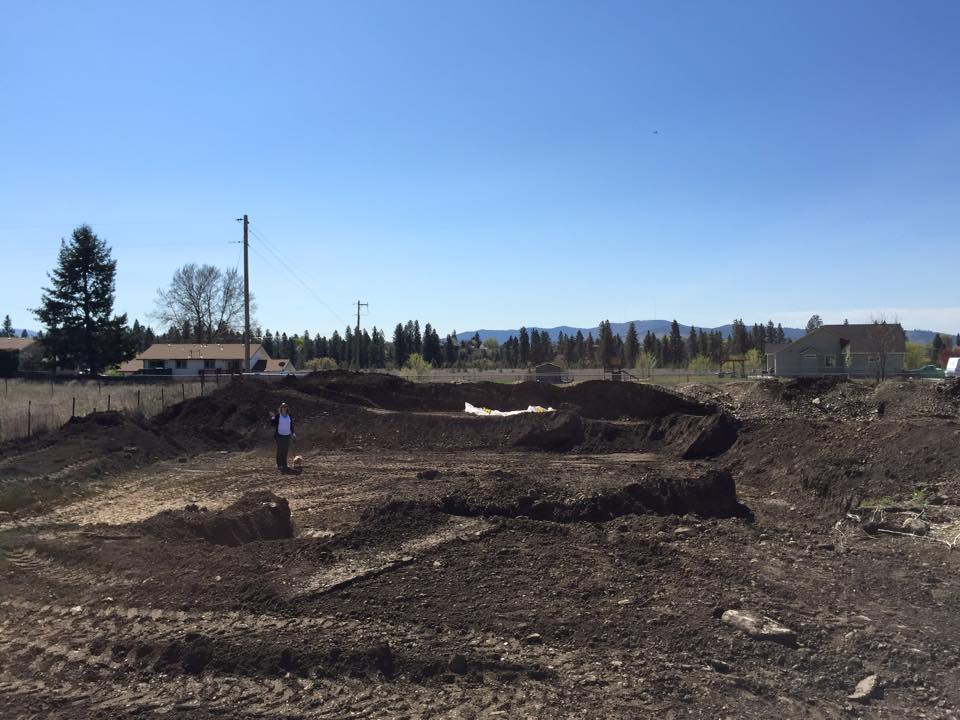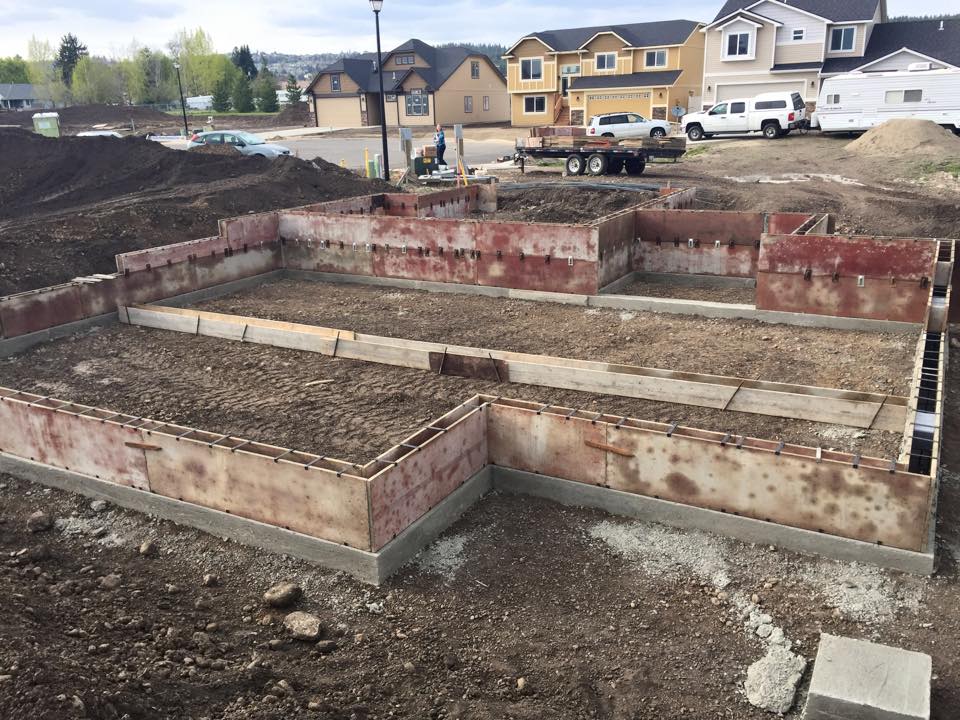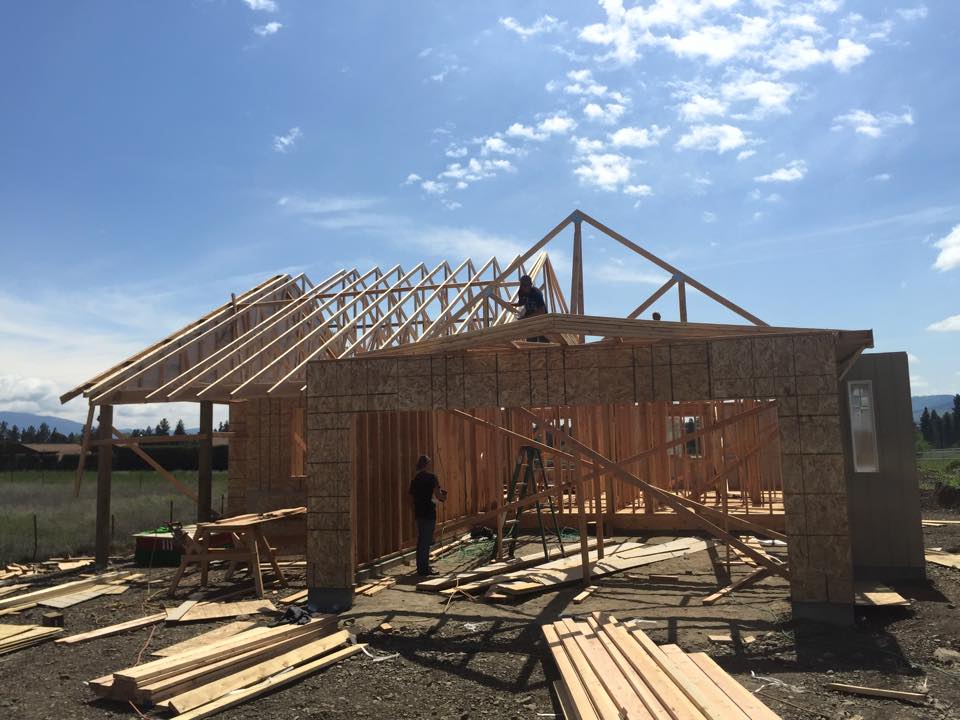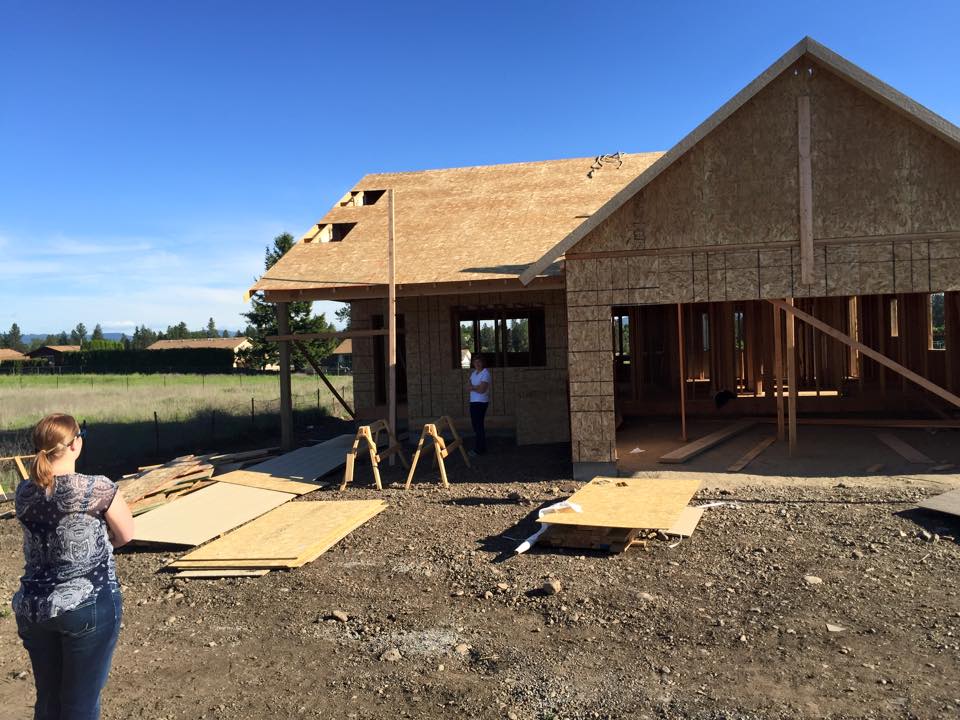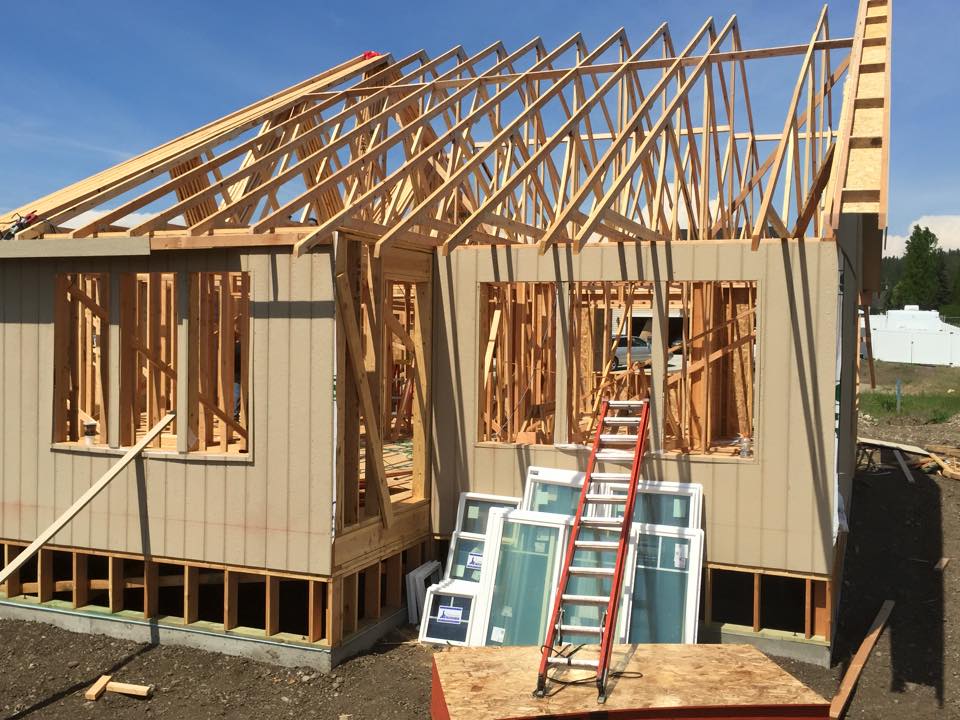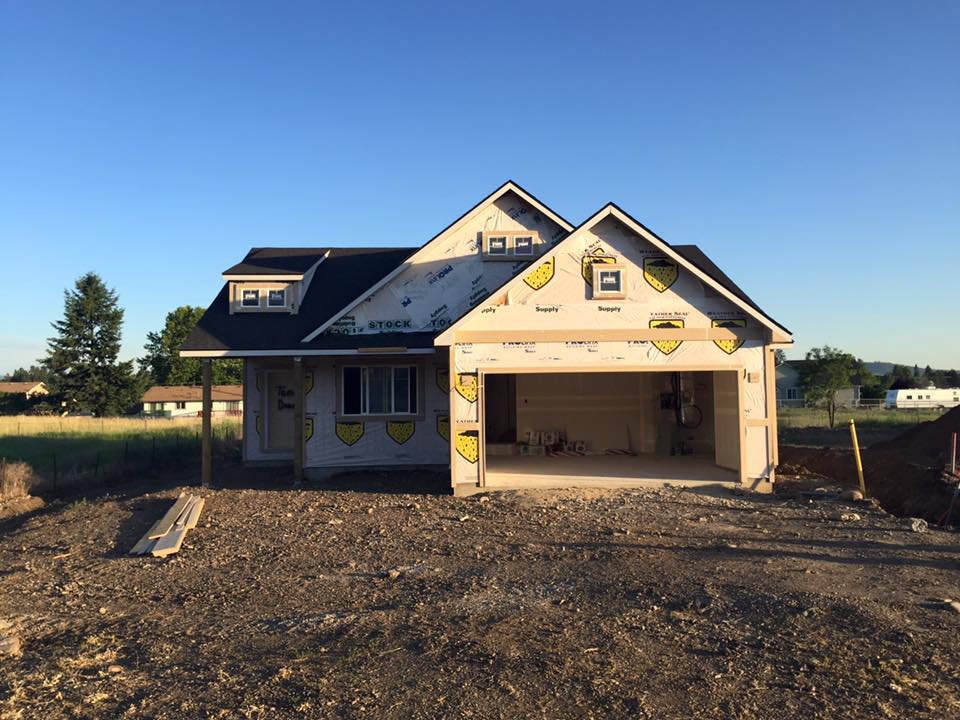 Lessons learned
The hardest part about the construction process for us was trying to visualize it all from paper. Once the framed structure was up, I was a bit alarmed because it looked so small. I wondered if I had vastly underestimated the size in my head. Of course, once it started getting finished out, my fears dissipated. We just had to wait out the process and trust the builder.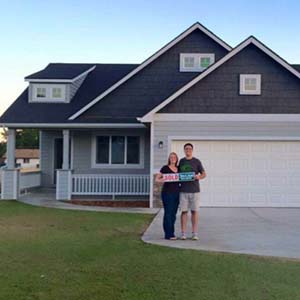 The second-hardest part was staying on budget. There are so many upgrades to choose from, and it's hard to be disciplined. I know I can do many of the upgrades myself over time, but even the basic trims and finishes are expensive.
It was also tempting to buy accessories  and furniture beforehand, but we are forcing ourselves to live with it a bit first.
My best advice to anyone looking at new construction: Stick to your budget, be patient and talk it through.
At first, we just wanted to get in the house as soon as possible. Now that we've lived here for a few months, it feels more lived-in. We're especially enjoying the open floor plan for entertaining. We love to fill our house with family and friends, and are glad the space feels cozy for that.
The cabinets, countertops and paint colors are all dark and earthy. They go perfectly with our love of coffee, jazz, wine and entertaining. But we did white trim to provide contrast.
The exterior is gray and white, which should be a nice backdrop for the colorful landscape we're looking forward to completing this summer. While it took us a while to choose everything, it was great to be able to pick all of the details ourselves.
No one has ever made memories here before. That's the most exciting part.
Wondering if new construction is right for you? Search new construction listings, and get more home-buying tips and resources to help you decide.
Related:
Note: There is a poll embedded within this post, please visit the site to participate in this post's poll.
Originally published April 4, 2016.
Source: Zillow Feed