The first line of this home's Zillow listing says it all. "If you love cats, this home is for you! If not, bring your sandblaster!"
The Concho, Arizona listing is a proverbial dream come true for the cat-obsessed, complete with cat walkways, cat turrets, and a stone "medieval cat castle" with multiple floors.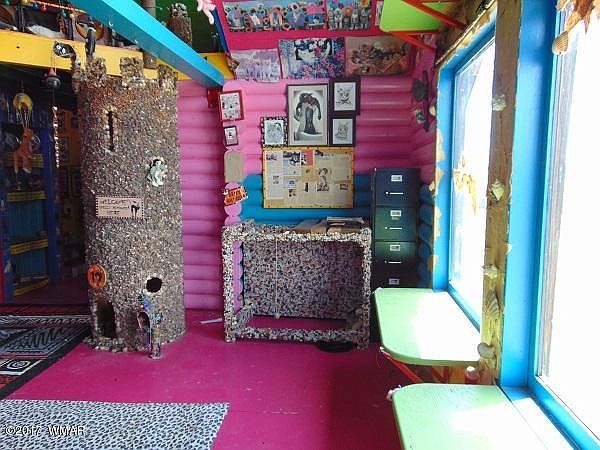 Not so fond of felines? This house is your nightmare.
In the aptly effusive words of the Zillow listing, "Must see to believe it does exist!!! Once in a lifetime find extremely fun home!" (sic).
And fun this home is, particularly the second floor, which is literally covered from floor to ceiling in pictures of cats – a festive backdrop for the pillar of stuffed cats hanging in the center of the room.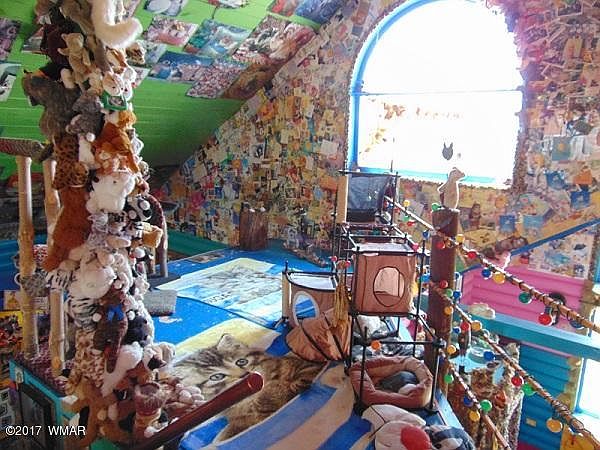 The bathroom is yet another impressive (and colorful) altar to our feline friends, from the cheerful cat faces lining the floors to the legion of tiny cat statues perched on the bright pink shelves.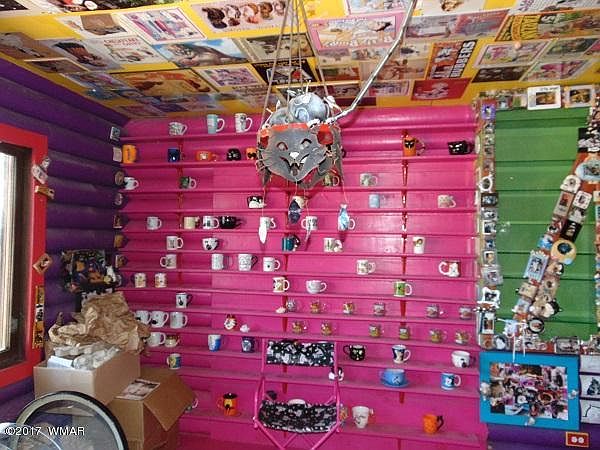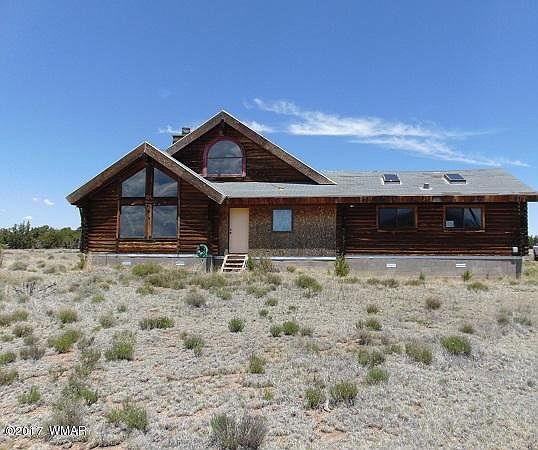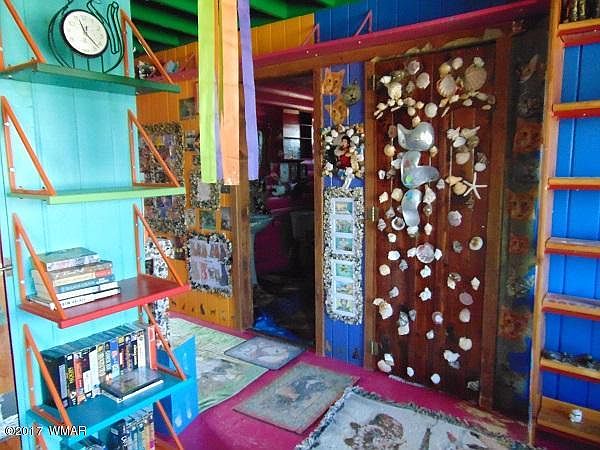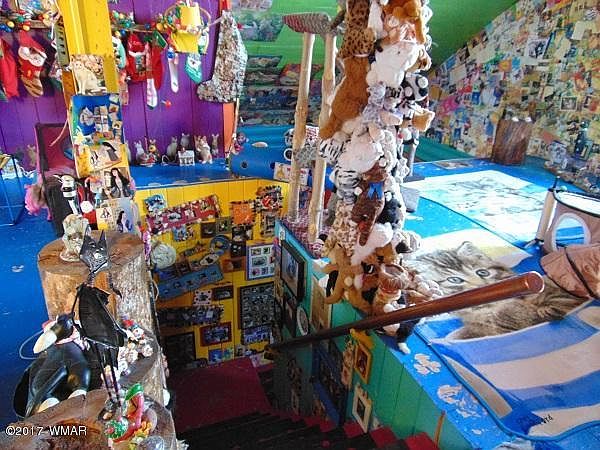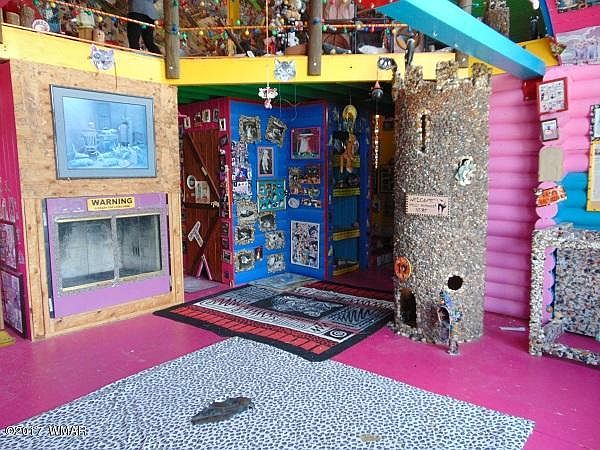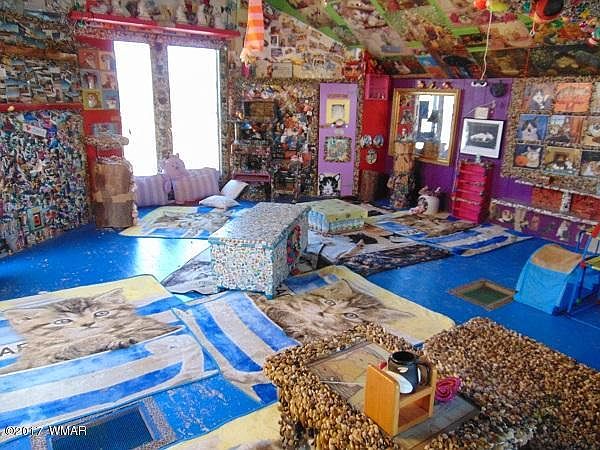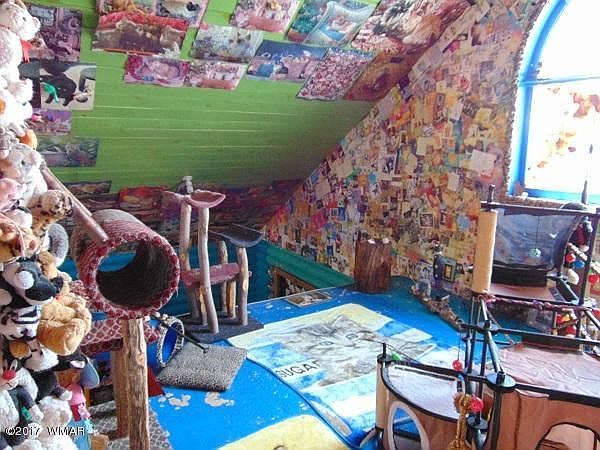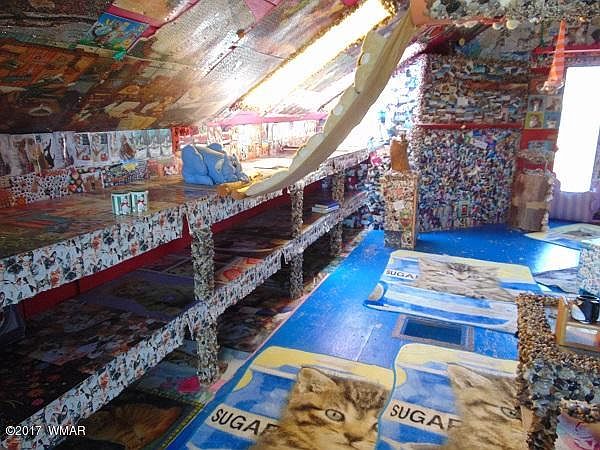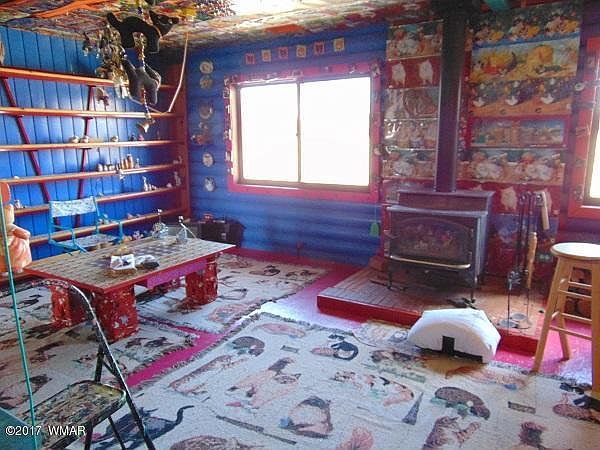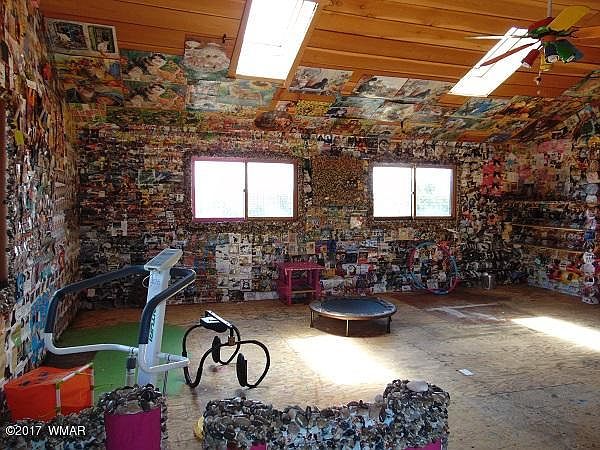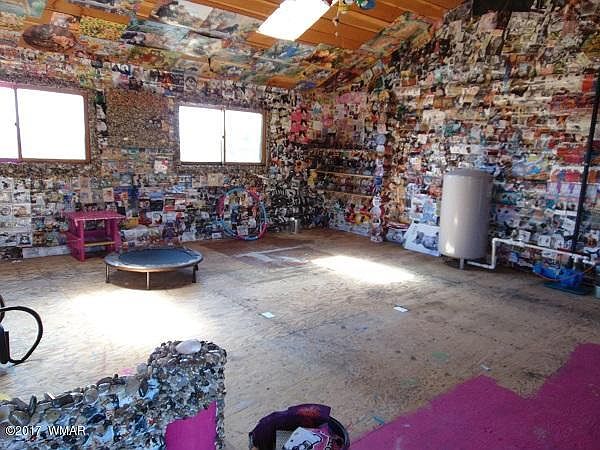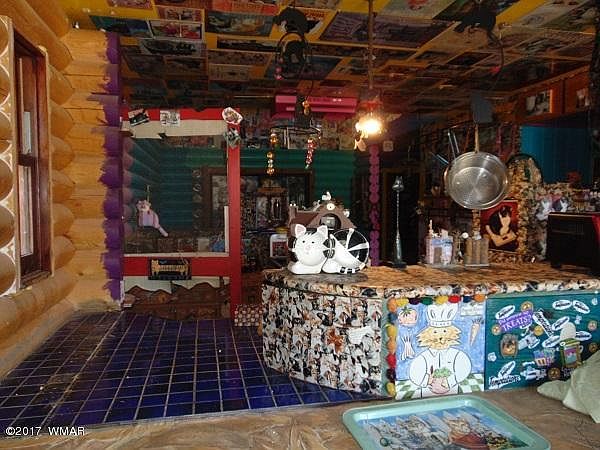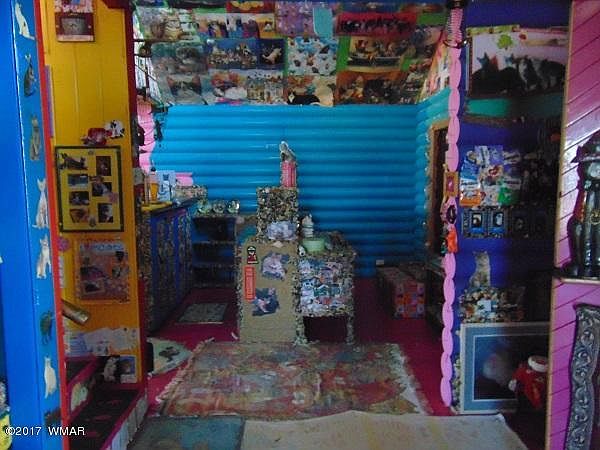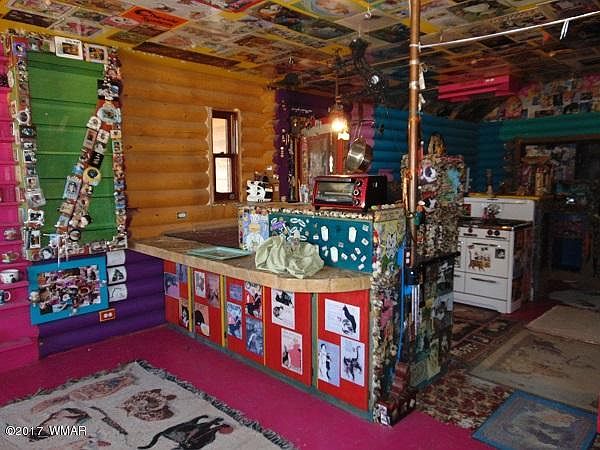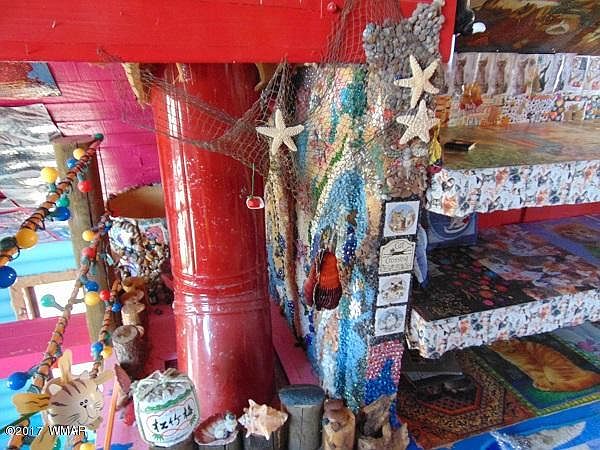 Photos from Zillow listing
More fun bursts of personality:
Creative rockery topped by the word "CATS" in big, red, bold lettering

Cat-sized stone turrets seemingly straight out of (cat-sized) Winterfell

Brightly-colored cat-themed rugs in almost every room of the house

Gallery wall of cat photos
Sara Reidhead and Liz Keller of Century 21 High Country hold the listing.
Related:
Source: Zillow Feed