Tiny living means having to sacrifice some space, but the Roadhaus Wedge tiny home by WheelHaus is truly an extension of the outdoors.
Light and views of nearby foliage fill the small space through a wide, all-glass front door. Trapezoidal windows at the top of the house let in even more views of the wooded landscape, and a covered porch leads to an outdoor fire pit.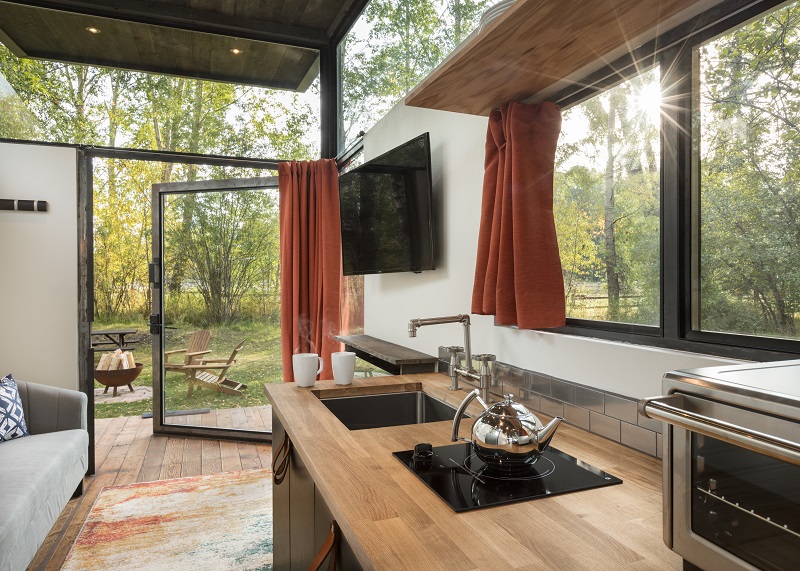 Inside, the high-end design details continue with rustic-style wood floors and tall ceilings adorned with wood planks.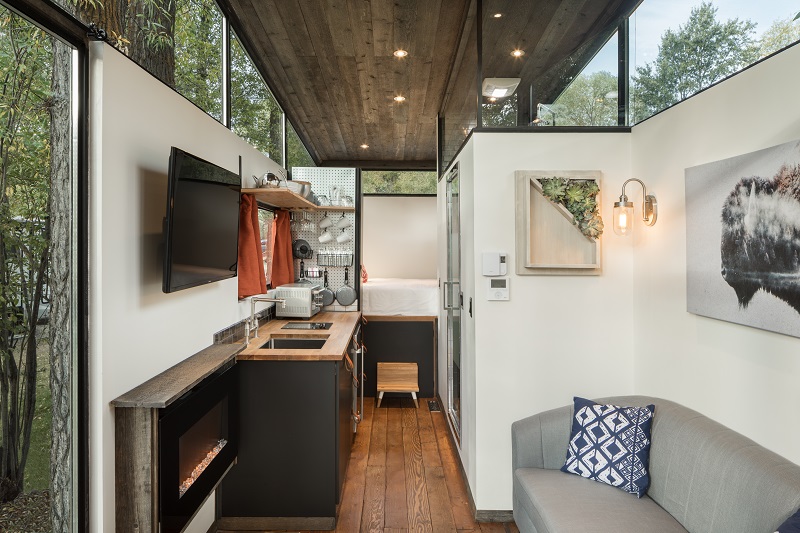 Beyond the small living area and its fireplace, the kitchen is well-equipped for a home chef with butcher-block counters, a single burner, plenty of storage and a pegboard wall.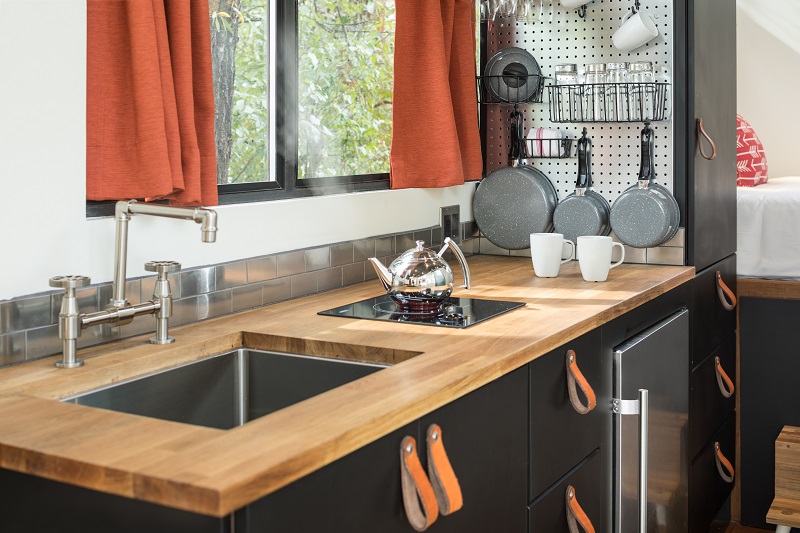 The bedroom may be petite, but surrounding windows let in plenty of natural light, making the space feel airier. The bathroom, on the other hand, is quite spacious, and features glamorous metallic subway tiles and a shower head that's hung high – perfect for those tiny-house dwellers who aren't so tiny.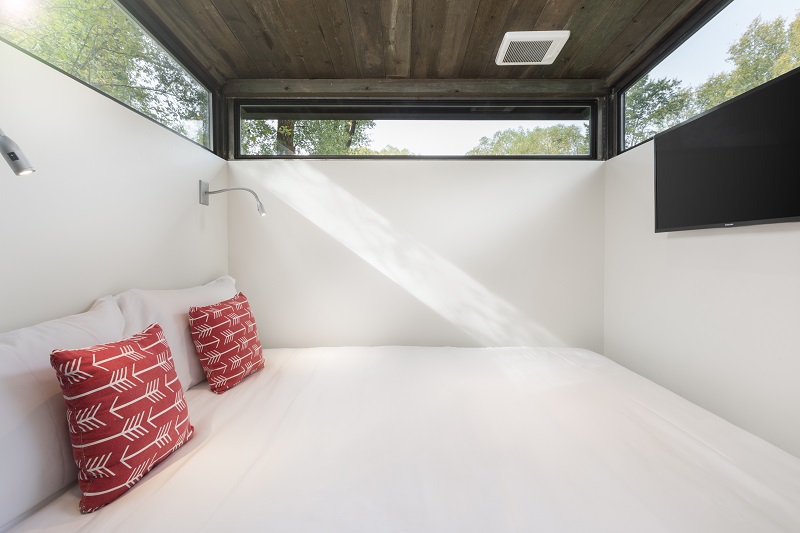 Designed in Jackson, WY, the industrial-style model home is built for the elements: harsh winds, heavy snow and hot summers. It comes in two tiny sizes – 160 or 240 square feet – for a base price of $76,000.
Top featured image by Aaron Kraft of Krafty Photos.
Related: 
Source: Zillow Feed