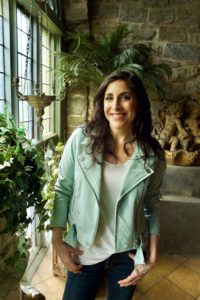 I am trying to find the hidden staircase.
There are so many rooms in this cavernous place that just when I think I get a handle on things, I turn a corner and find something new: "Look, there's a light fixture that looks like medieval armor!" or "Is that a bathroom… or a chapel?!"
I am 20 minutes from Manhattan and the cacophony that comes with it. Gone are the sirens, the car horns and the hustle of 8.5 million people; in their place, I have a view of the Hudson, the lush green riverside and the serenity of a practical fortress.
Oh, and did I mention – I'm in a castle! And for two days, it's just me, a few coworkers and the owner. I think about some of the greats who have walked these halls (Prince, Beyonce and Scorsese, to name a few). I stop from pinching myself. (No one actually does that, do they?)
I am definitely not dreaming.
I am envisioning 30 raccoons sitting next to me
This place didn't begin with grandeur and splendor and opulence.
Kohle Yohannan – who's called Greystone Court home for nearly 16 years – describes the almost out-of-a-movie-like experience of stumbling on this place. (I will later learn it's a fitting metaphor for what the castle has become today: a backdrop for countless films, television shows and magazines. More on that in a bit.)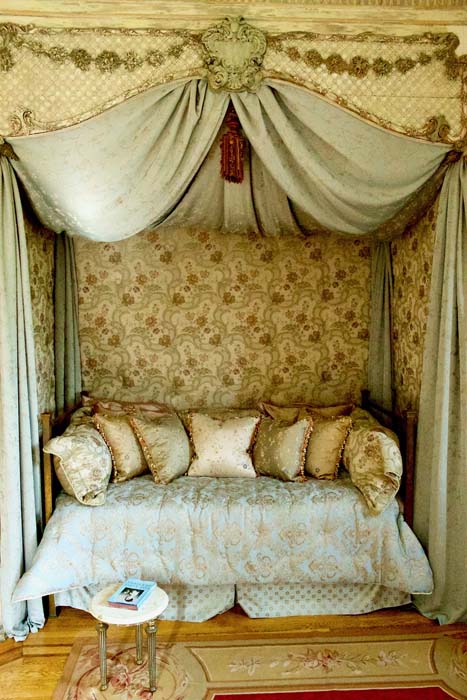 Rewind the tape to a young Yohannan, on a long motorcycle ride out of New York City. The year was 1999. He saw a handful of turrets peeking through the fog and thought, "No way. It can't be."
"I was in disbelief because I truly believed that this building had been torn down," he remembers. "And as the veil of fog lifted and the sun shone, I saw the building that I knew: a castle built of 16th-, 17th- and 18th-century European rooms over 150 years ago."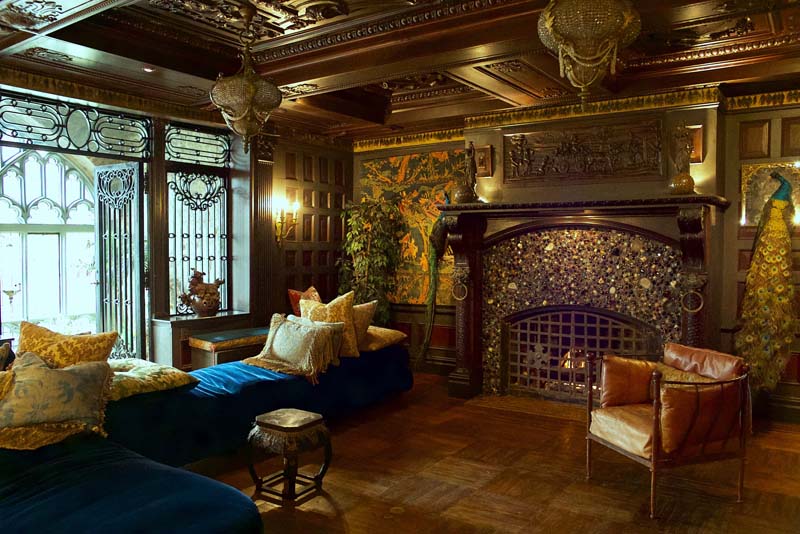 It was hardly fit for a king when Yohannan spotted it. Many of the rooms lacked basic components (read: windows). But he knocked on the door anyway – and the adventure began.
A woman came to the door. They wrote letters back and forth for a couple of years.
She'd kept the mansion for nearly four decades, one of several owners in a list that includes a Russian ballet company and a banker. The home is a cavernous place with 28 rooms – some of which were imported from Europe in the 1800s. Owners pieced together this palace like a puzzle, carefully moving and installing spaces that date back hundreds of years.
The woman was so impressed by Yohannan's interest and knowledge of the home's history and architecture that she eventually agreed to sell to him.
In late October 2011, he moved in – and quickly realized he was not alone.
"It's Halloween night. There was howling wind coming through the windows. It was cold," he recalls. "There's 27 or 30 raccoons – I lost count at one point – coming out when the darkness descended into the room."
Yohannan and his marshmallow of a dog – a lovable pit bull named Baron – acquiesced and moved to another spot in the castle.
"I had a terrified pit bull and myself looking at glowering eyes in the middle of a 17th-century ceiling. It was glamorous, but it was horrifying," he says, laughing. "Raccoons aren't nice."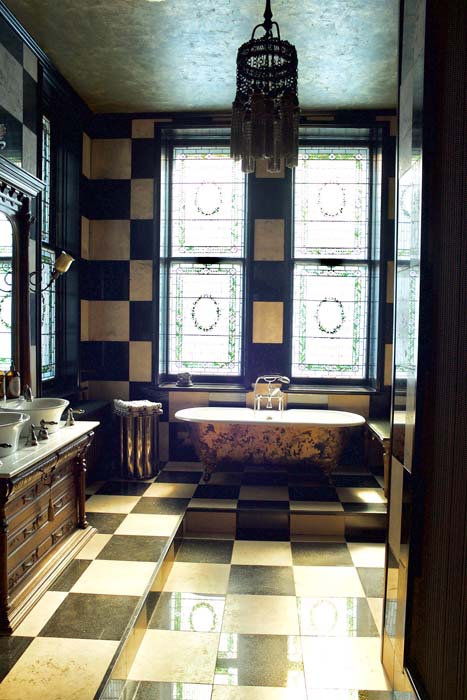 I am thinking about the bucket
It's a figurative bucket – signifying years of painstaking restoration Yohannan put into this place – as well as a literal one. In the beginning, he'd move said bucket to catch the water coming in from the roof. He did not place it over his head- although, at one point, maybe that wouldn't have been a bad idea.
"It needed some love," he says, nonchalantly, of the house. "But there was always a sense that it was important work. It was worth the sacrifice."
"Hundreds of thousands of hours went into creating this: the carvings, the people who danced and cried and wept underneath these ceilings," he says. "The human patina is in this building."
It helped that he had a master's degree in art history. There were Tiffany stained glass windows that needed cleaning, and centuries-old, hand-carved ceilings that warranted an expert's touch.
In all, he would end up with 6 bedrooms, 7 bathrooms and 11 fireplaces that needed years of restoration. There's a spacious ballroom where the ballerinas once danced; a Turkish Room with upholstered walls and tall, rich, wood-paneled bookshelves; and an observatory overlooking the Hudson River.
That's Yohannan's favorite.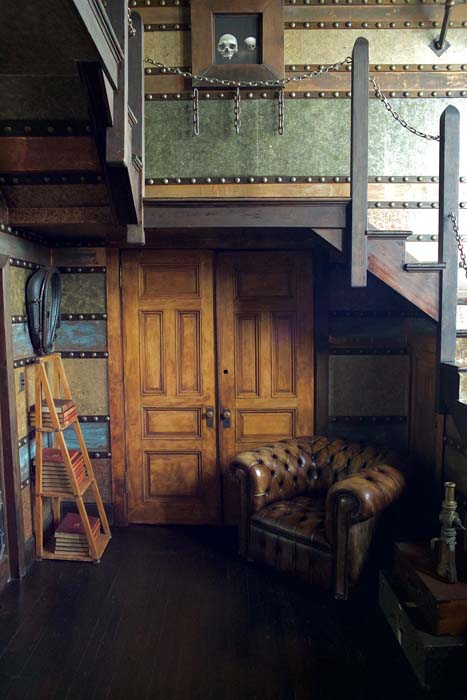 "It's copper-clad and it's pensive and thoughtful. It's where I write," he says. "It's a serious room with a slightly capricious aspect to it. And I think that sums up a home like this. It's monumental but somehow there are flights of fancy that inform and inspire us."
It's also inspired dozens of film, television, and music stars.
I am doing my best Beyonce
I'm standing where Queen B was, singing along to her song 'Irreplaceable.' The music video – which has racked up more than 245 million hits on YouTube – was shot right here.
(Don't freak out, I tell myself. Don't freak out, don't freak out, dontfreakout.)
But it's not just music moguls. It's Martin Scorsese using the castle as a setting for the hit HBO series "Boardwalk Empire." It's Annie Leibovitz bringing together Kanye, Liv Tyler, and Florence Welch (of Florence and the Machine fame) for a fashion shoot. It's "Gossip Girl," and Jennifer Lopez, and Julia Roberts and Kirsten Dunst in the movie "Mona Lisa Smile."
These adventures started the same way his did: with a rap on the door – and a chance meeting.
"A young location person knocked on my door about a year into it and asked if I'd like to do a film. They'd heard that we'd done a photo shoot," he recalls. "It was complete chance.
"I stood there for a moment and contemplated, 'Well, I can either watch the roof cave in, or I can sit back and let the starlets do their thing.' It wasn't a hard choice," he says.
Since then, dozens of magazines, movies, TV shows and fashion shoots have used the castle as a backdrop: "Saturday Night Live," MTV, GQ, Vogue, others. The list is massive.
At one point, Prince considered buying the place. He didn't.
And now it's for sale.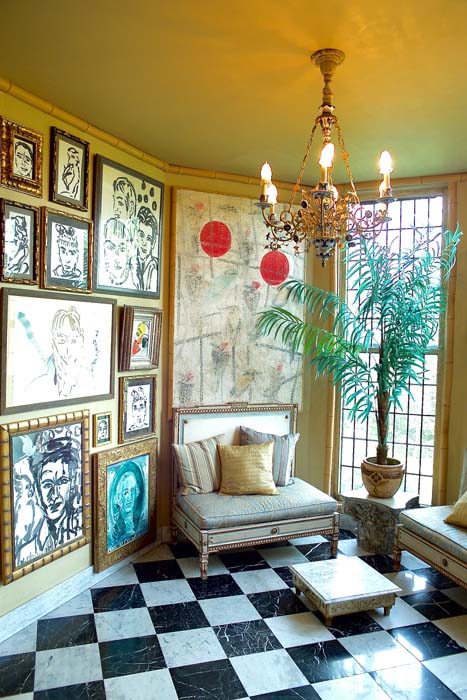 I am trying to imagine the next owners
Will they use the 28 rooms for parties? For movies? For a country house outside of New York City?
The 13,500-square-foot home is on the market for $3.495 million dollars. Listing agent Terhi Edwards calls it a bargain, and sees the castle as an art gallery, a music studio or maybe even a unique concert hall.
"Here you have a house, a river view and a business, if you want to run it," Edwards says. "I think the business part is great – and also the history, what this whole place is. I sometimes think of people who lived here. It's an amazing place."
Yohannan hopes to continue the tradition of finding an owner who understands and appreciates the castle and the architecture – someone who will become a steward for a home with such a rich history.
"It's a sense of responsibility that you're going to preserve something for a life that extends long beyond your own," he says.
"There's a certain magnetism to exquisite architecture. It directs us to our higher, most inspired selves," he continues. "Having artwork, photography, film, television creating in here breathes more life into a place like this. It becomes part of the story itself."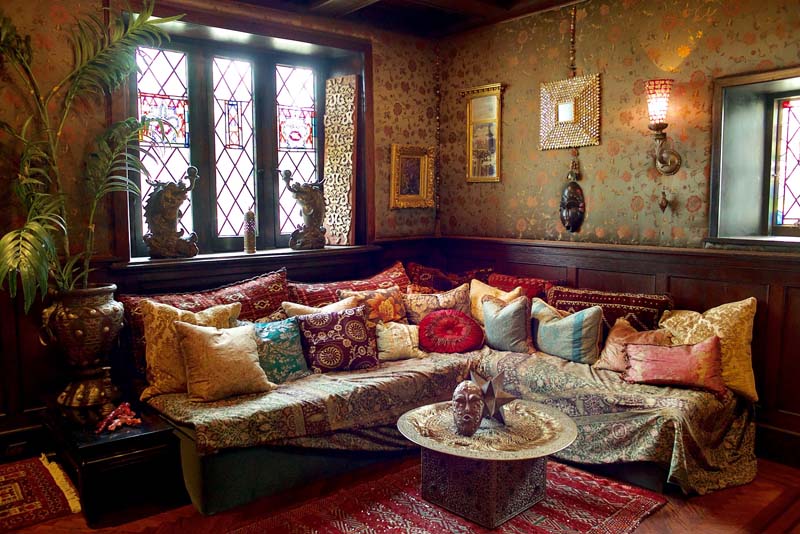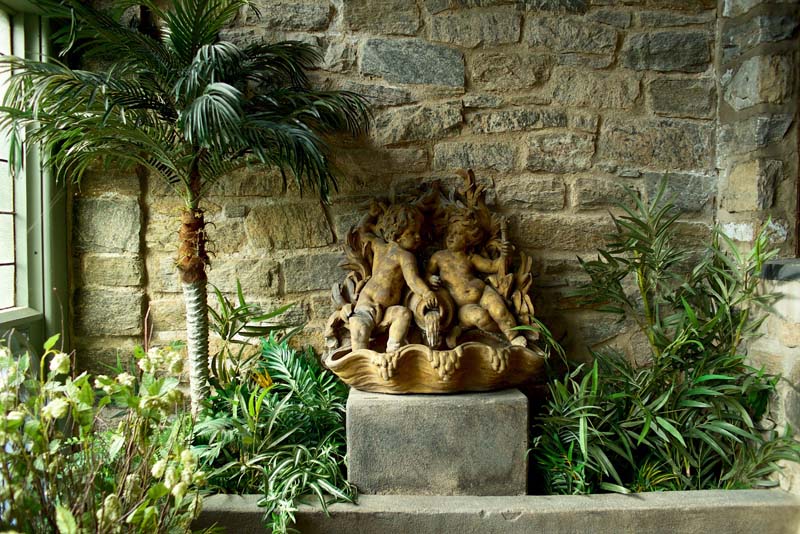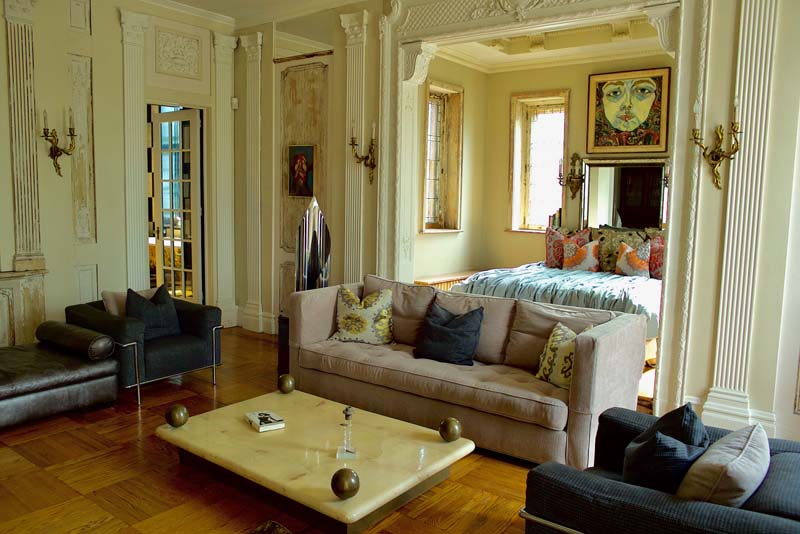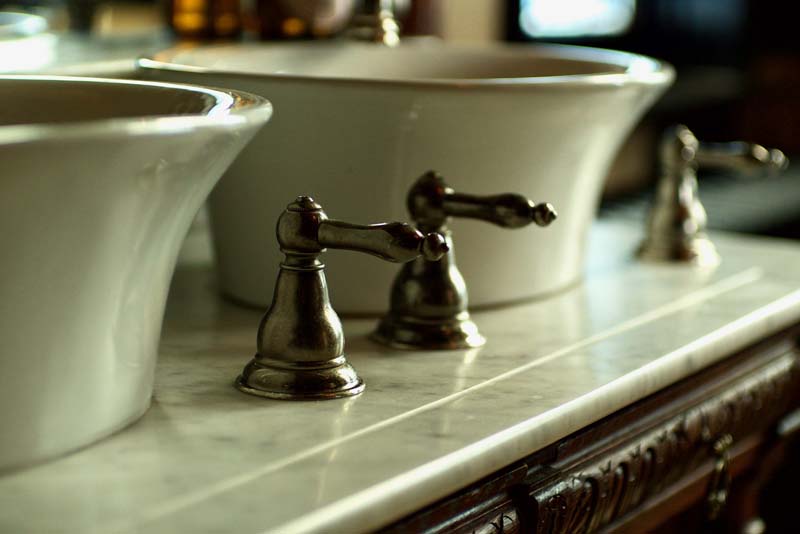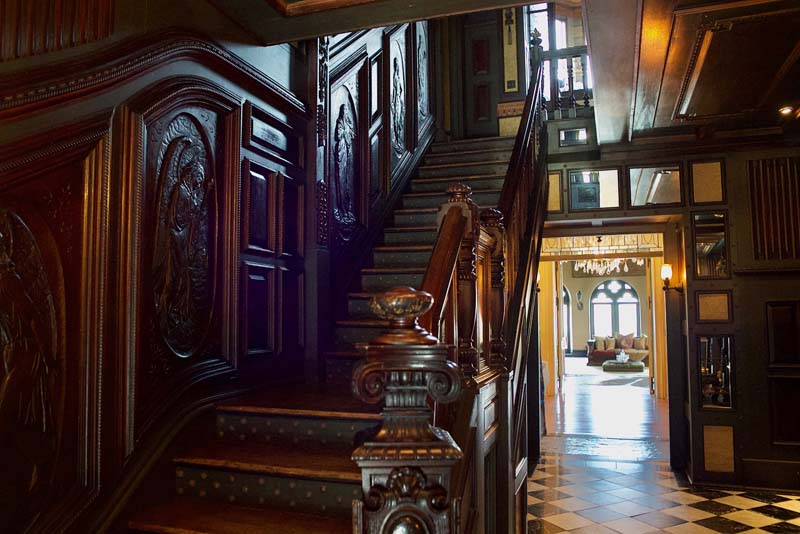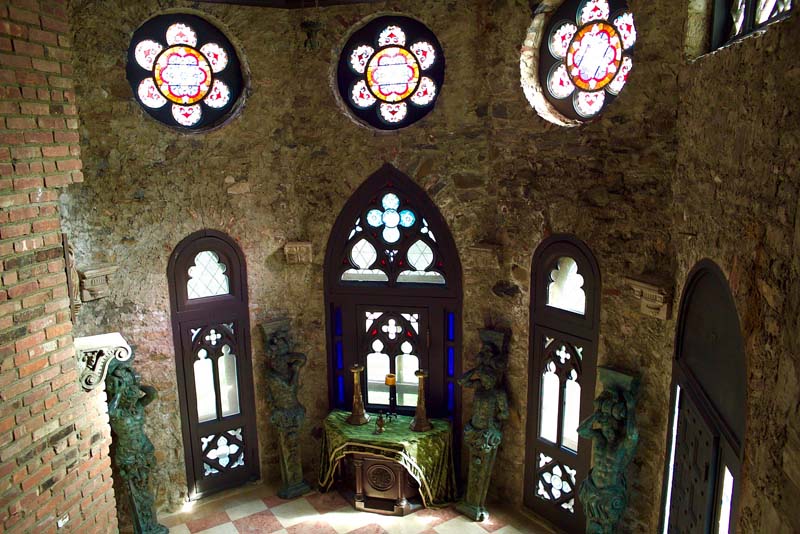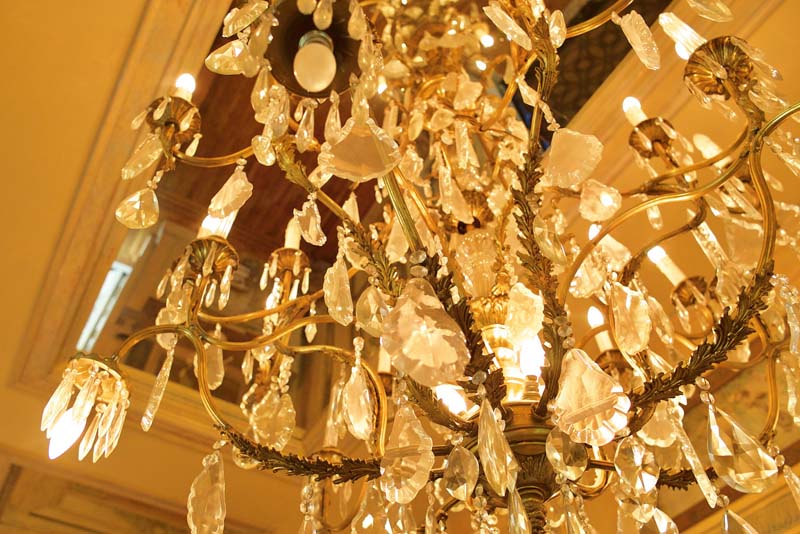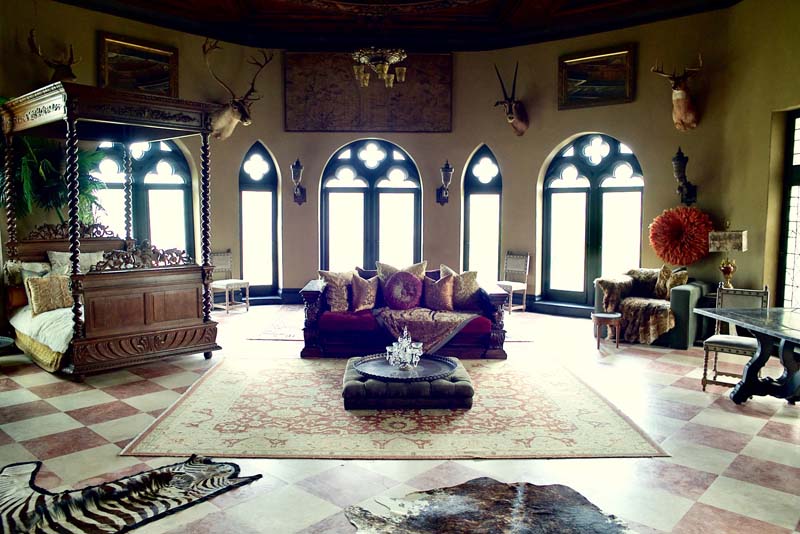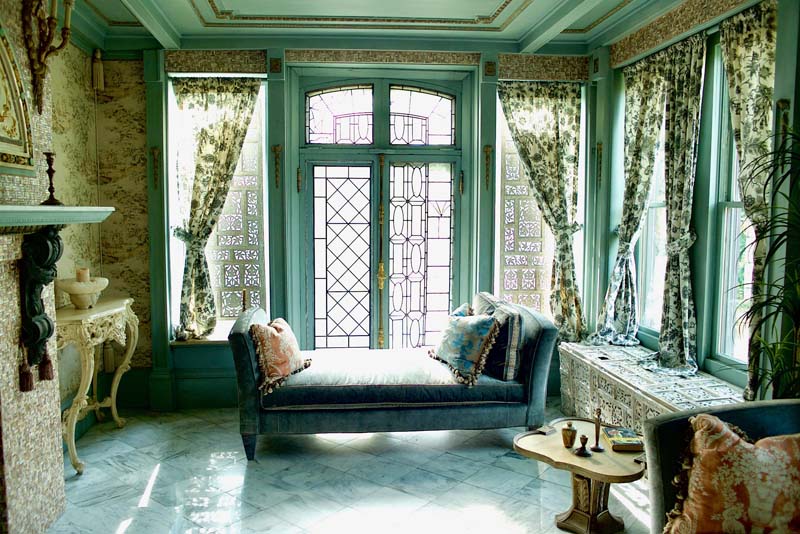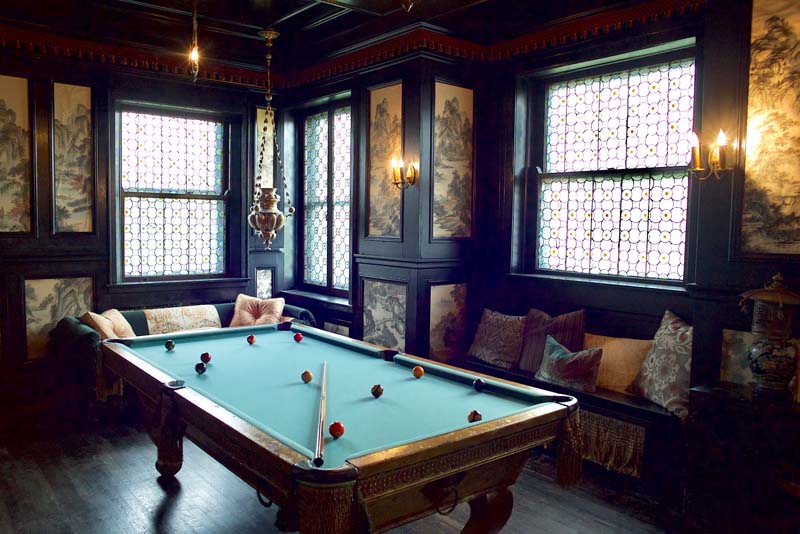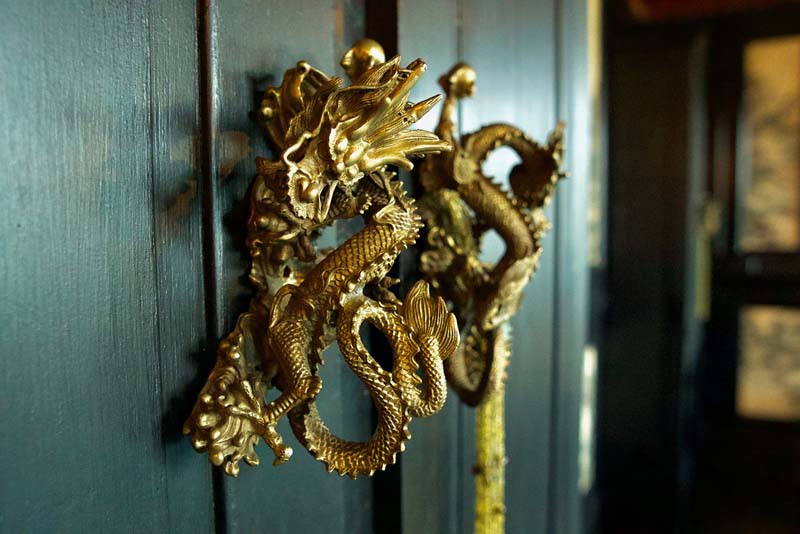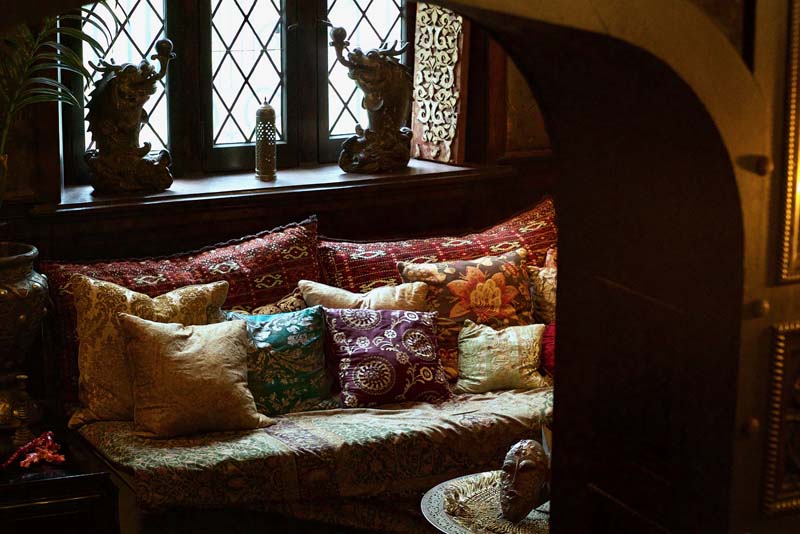 Terhi Edwards of Douglas Elliman holds the listing.
Video and photos by Josh Franer.
Learn more about how the castle is used as a film and photo location.
Related:
Source: Zillow Feed