Franklin Roosevelt had his swimming pool. Harry Truman built the first White House bowling alley. George H.W. Bush installed tennis and basketball courts.
Our personal lives are reflected in our homes, and the White House is no different. Since 1800, when John Adams moved in with his wife, Abigail, the residence has been a window into the way presidents and their families relax, exercise and play.
For more than a century, New Year's Day was an open house for anyone who wished to visit the White House — which has a Zestimate of $397.9 million. Here's your chance to take a tour through the history of the country's most famous home.
Early days
The White House was destroyed by a fire that British soldiers set during the War of 1812, after which James Madison restored it almost precisely to its former glory using original architect James Hoban.
It was called the Presidential Palace and the Presidential Mansion before it became known as the White House, a moniker Theodore Roosevelt formalized by engraving it on his stationery in 1901.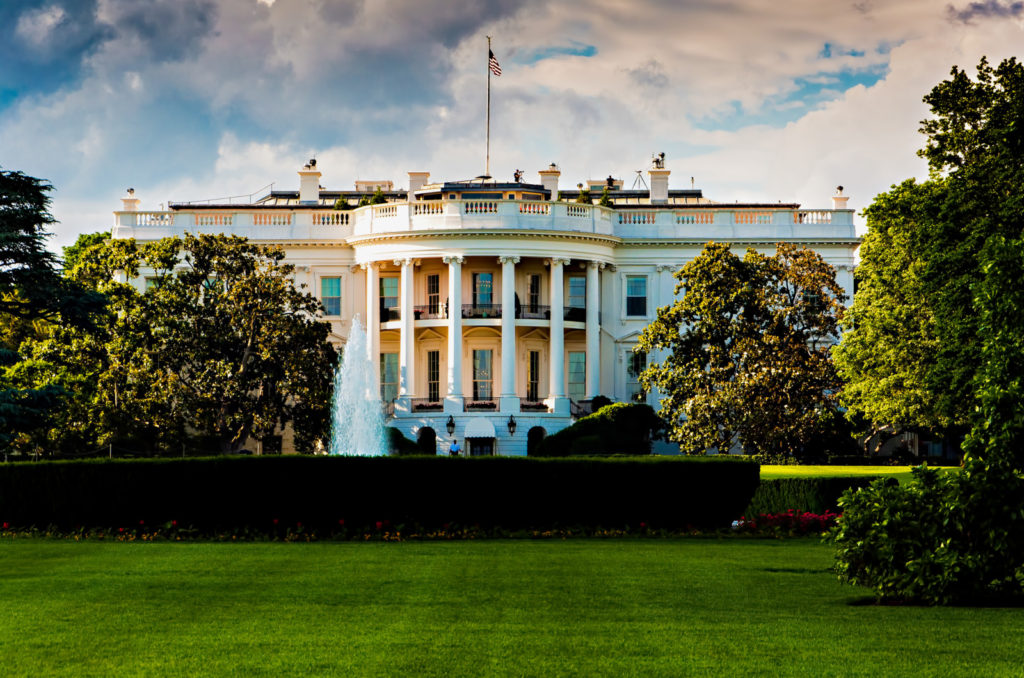 A beacon of work-from-home efficiency from the start, 1600 Pennsylvania Avenue houses the Oval Office (created by William Howard Taft), staffers' offices and gracious rooms for entertaining, along with an upstairs area where the president spends time with his family. And those families make their mark, too.
Growing pains
As the country grew, so did the number of people working at the White House. New rooms and wings were added, but the expansion happened in such a hurry that by the 1940s, when Harry Truman noticed the floor of his study vibrating, the building required a massive renovation. The structure was gutted, although the exterior remained the same.
Jacqueline Kennedy undertook a sweeping remodel in order to restore a sense of history to the White House. "It just seemed to me such a shame we came here to find hardly anything of the past in the house, hardly anything before 1902," she said during a nearly hour-long television tour of her changes.
During that tour, Jackie Kennedy gives a history of some of the most famous rooms in the White House, including the East Room, a reception and event hall for which Mary Todd Lincoln once bought a carpet so pricey that it irked her husband. The East Room eventually became crowded with false beams and potted palms, a situation Theodore Roosevelt rectified by returning it to its simple, classic lines.
Bison, not lions
Roosevelt also renovated the State Dining Room, enlarging it and hanging stuffed animal heads all around. He also ordered a new fireplace mantel to replace one decorated with carvings of lions' heads, which he pointed out was not an American animal. His mantel displayed carvings of bison heads, instead.
That same fireplace bears a quote from the first letter written from the White House, from John Adams to Abigail: "I pray heaven to bestow the best of blessings on this house and on all that shall hereafter inhabit it. May none but honest and wise men ever rule under this roof."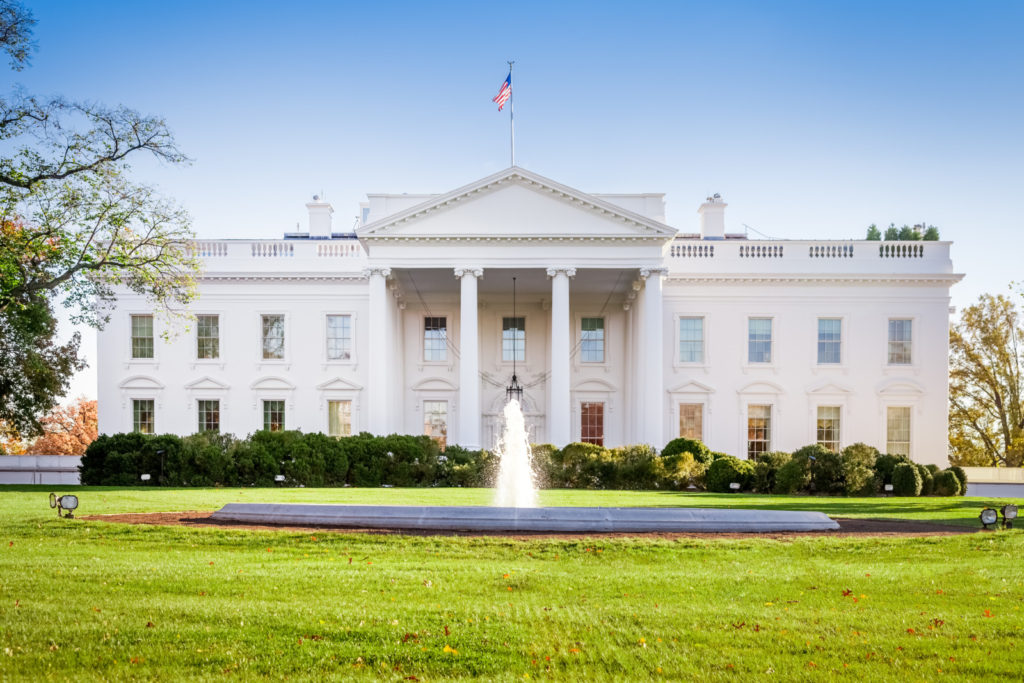 In that major 1902 renovation, the original East Wing was created. It grew in 1942, when Franklin Roosevelt created an underground bomb shelter, and situated a home movie theater and offices above it.
Jackie Kennedy and Laura Bush both revamped the famous Lincoln Bedroom – which was never actually Lincoln's bedroom, but rather his office. A glass case in the room contains a copy of the Emancipation Proclamation, which was signed there. Truman turned the room into a shrine to Lincoln, furnishing it with pieces from Lincoln's presidency.
Inspired by gardens around official residences in Europe, the Kennedys also remade the Rose Garden into a beautiful space with room for press briefings and other events. And President Kennedy's father commissioned a scenic mural painted on the wall of the pool.
Getting a move on
The first White House swimming pool was installed in 1933. It was an indoor model, financed through a public campaign and intended as physical therapy for Franklin Roosevelt's poliomyelitis.
Richard Nixon covered the pool and built a press briefing room in its place. Shortly thereafter, Gerald Ford built an outdoor pool that remains today.
Nixon favored bowling to swimming, and installed a single-lane bowling alley in the basement. But that was not the White House's first: Other lanes, located where the Situation Room is today, had been given to Truman in 1947.
Not to be outdone in the realm of exercise, George H.W. Bush installed tennis and basketball courts. But the latter was too small for a full-court game, so Barack Obama adapted the tennis court so it could be used for both.
Gracious hosting
For all the official business that takes place there, the White House is also a high-stakes entertaining venue. It has its own flower shop, visitors' foyer and diplomatic reception room. And there's a little-mentioned chocolate shop for Willy Wonka-style confections.
At Christmas, it takes a full week of 11-hour days for at least 50 volunteers — one from each state — to deck the White House halls. The East Room alone has four 20-foot trees.
While rooted in a centuries-old building, the White House has evolved, helping to create diplomacy, host friends and dignitaries, and further the idea of democracy itself in a uniquely American space that the first family also happens to call home.
Related:
Source: Zillow Feed