The most unique home in the land of peaches may just be a hideaway up in the treetops.
Peter Bahouth never intended it to be that way. The environment, he says, had different plans.
"You know if you've ever been on a project where things just line up? That's what happened," the treehouse owner said. "There were seven trees that lined up exactly where they needed to be. We had no blueprints."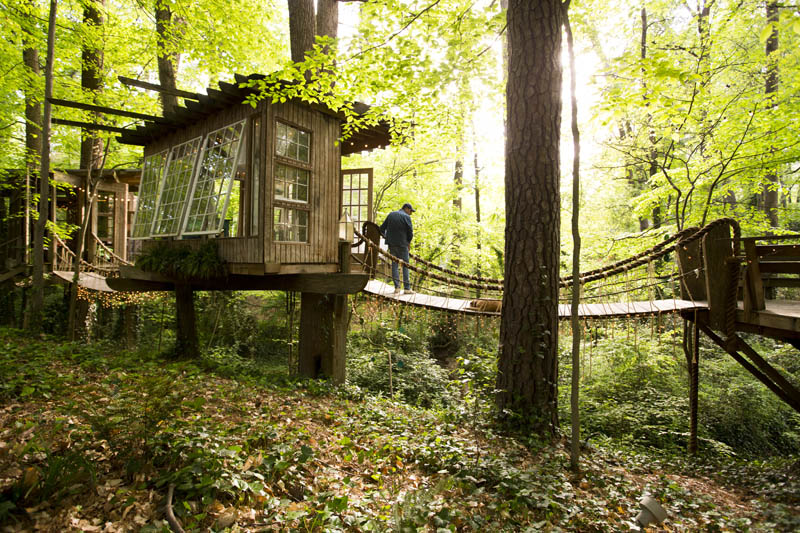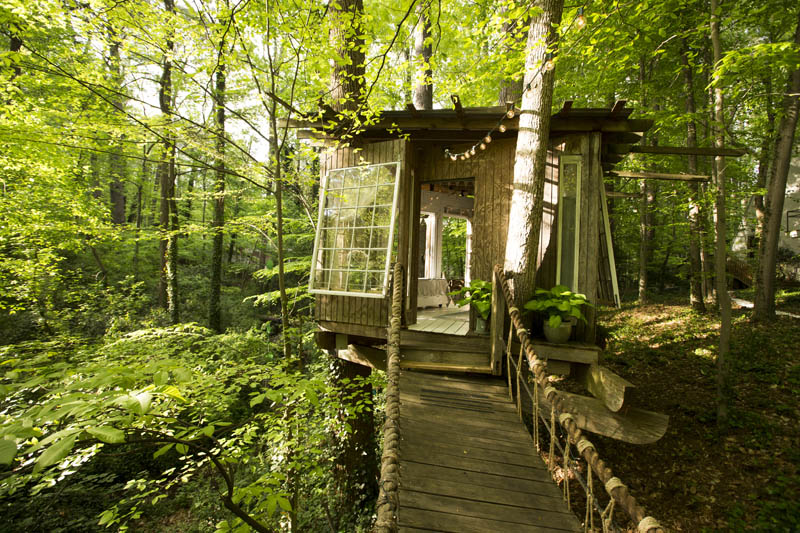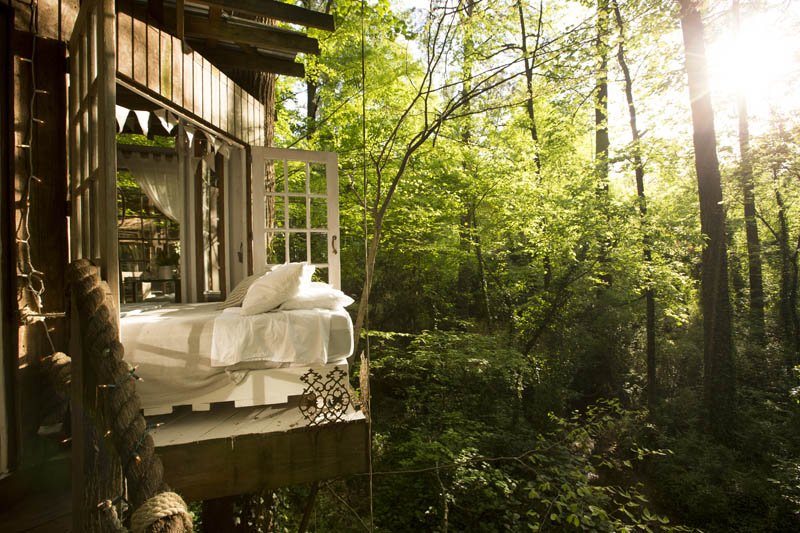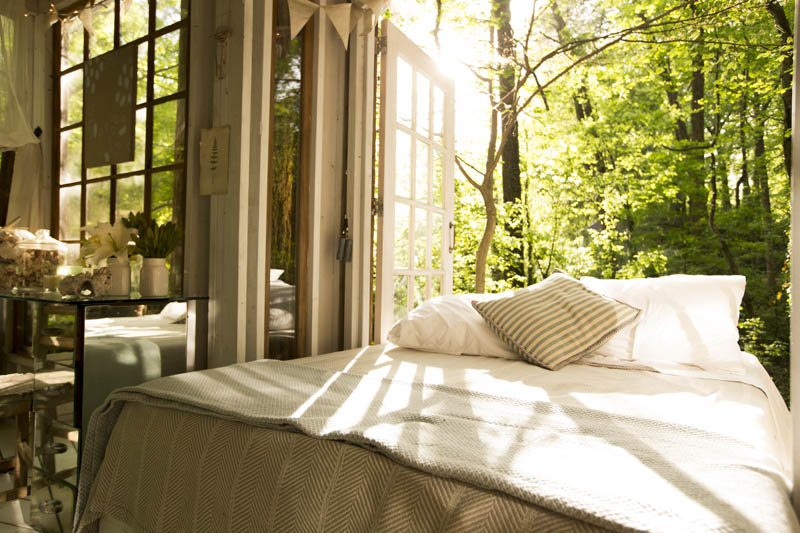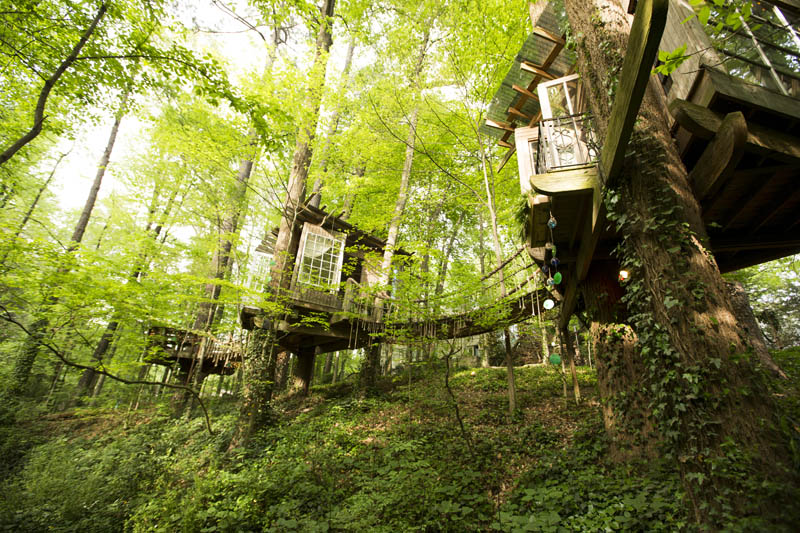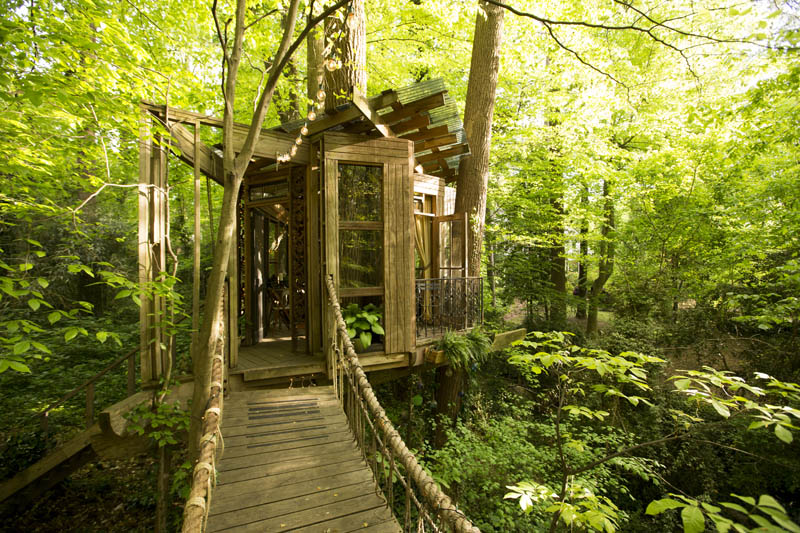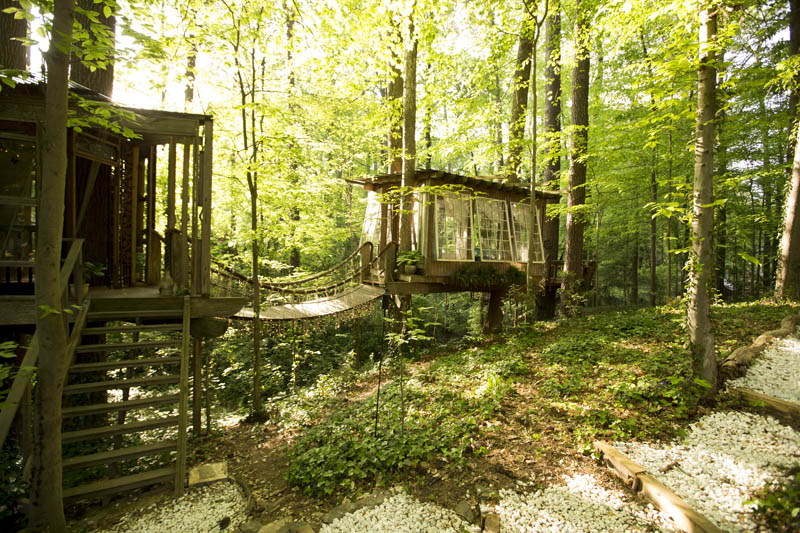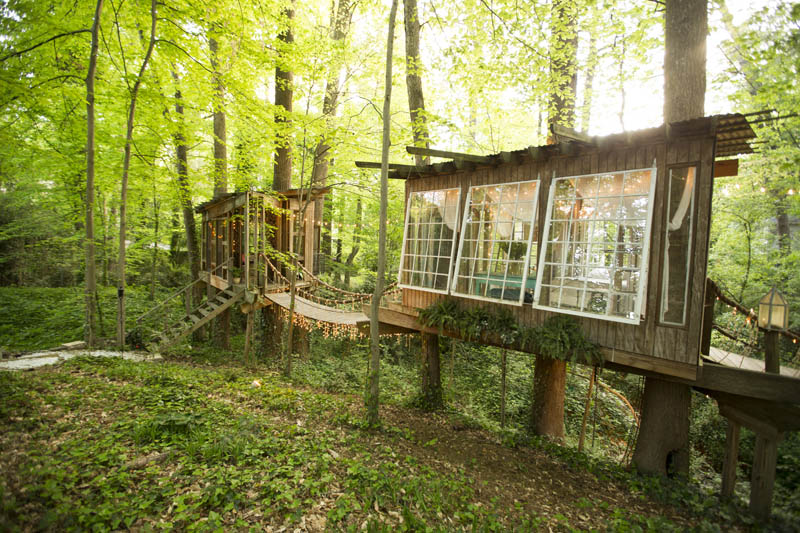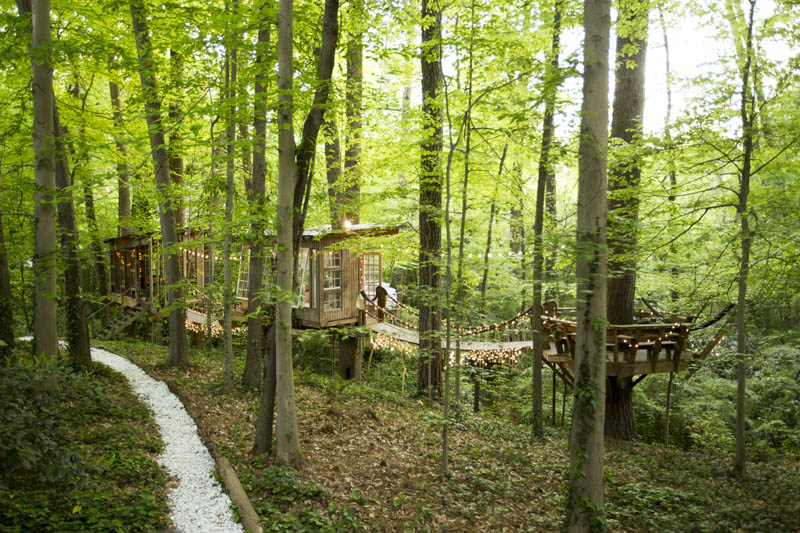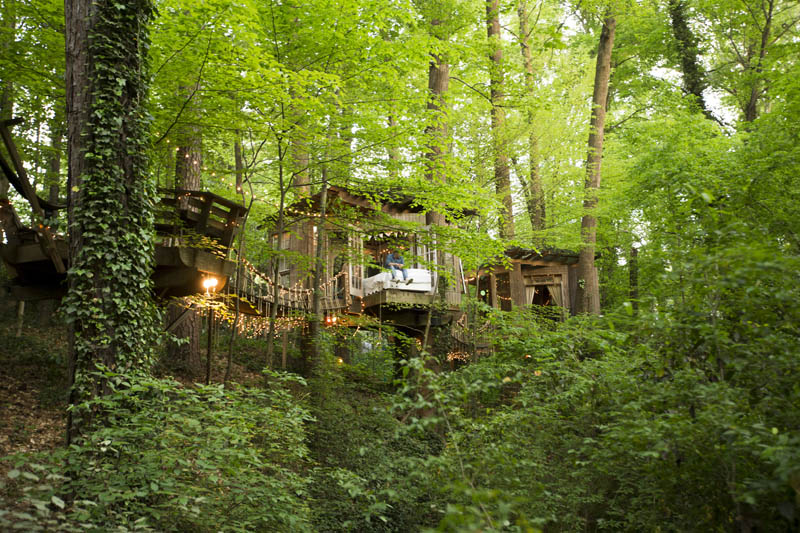 Bahouth, an artist and photographer, relocated to Atlanta, GA nearly two decades ago, and bought a house with a undeveloped acre lot next door. The cluster of trees on the vacant land got him thinking about his carefree days as a child and the times when he would escape to his treehouse (if you could even call it that).
"It was a board and a bush," he said, "but it's where I learned the term sovereignty. It was my place."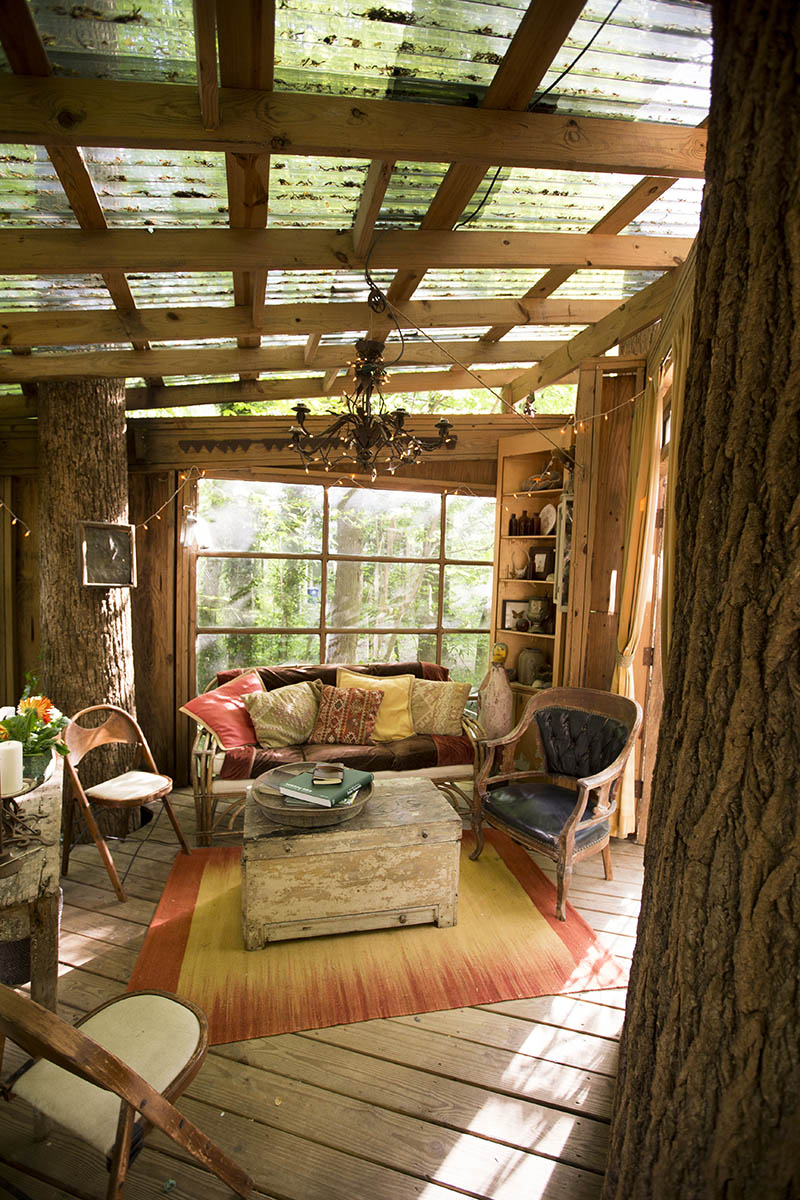 So when a neighbor discarded an elaborate 24-pane antique window, Bahouth found it so beautiful and unique that he snatched it up and started looking for similar pieces at local salvage shops. That one window opened up a world of possibilities, he said, and he began to dream about re-creating his childhood sanctuary – with a grown-up twist.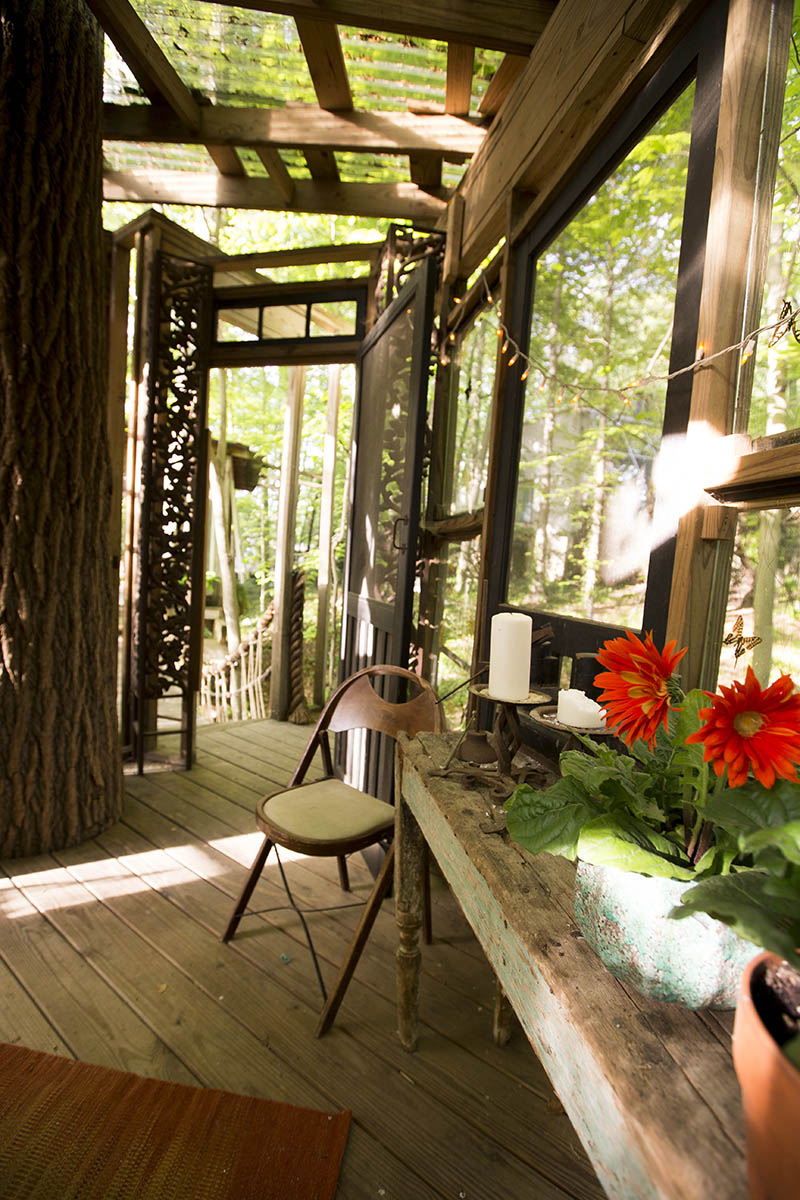 Before long, he'd built a treehouse of suspended structures, each connected by a network of rope bridges. There are three rooms, anchored by a 165-year-old Southern Shortleaf Pine tree.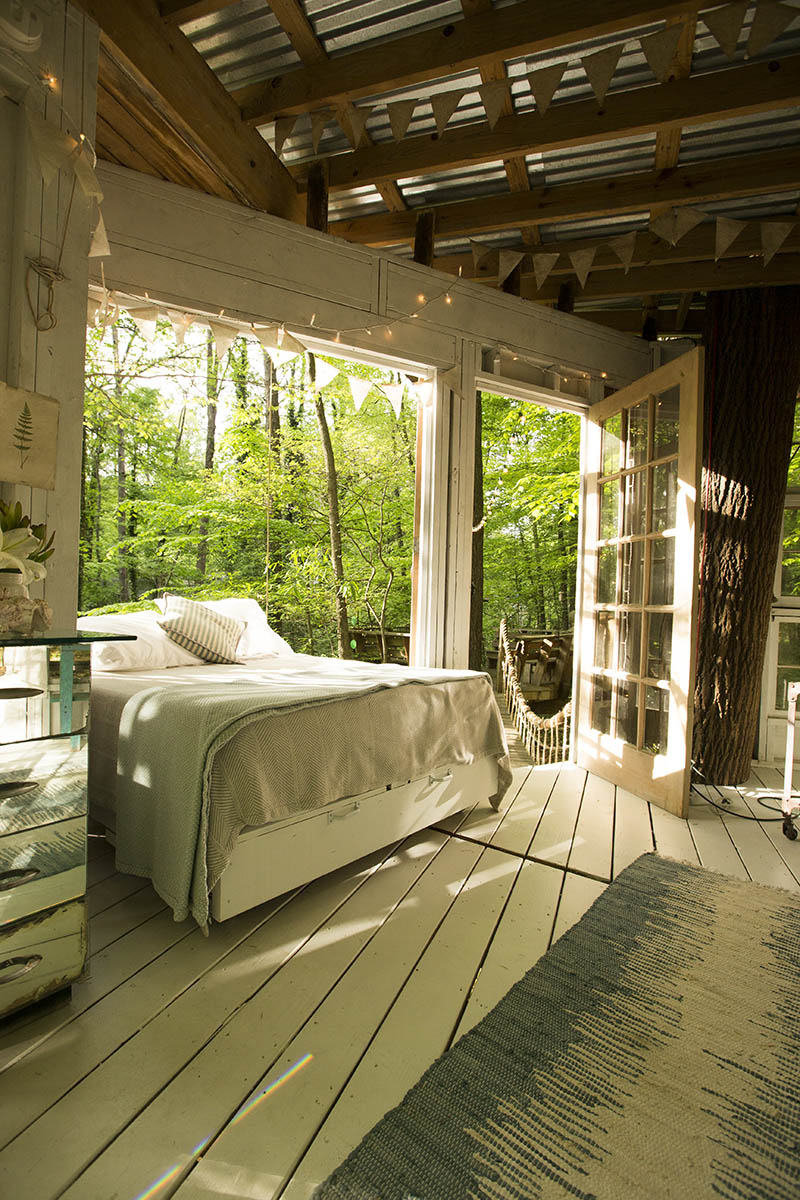 The sleeping quarters has a bed on wheels, allowing him to snooze under the stars or cozy up inside during the winter months. This time of year, he loves living among the fireflies or falling asleep to the sound of owls.
"When I was a kid, I would pitch a tent in the backyard. I just kind of like being out there," he said. "You sleep really well. It's very calming and relaxing, and when you wake up in the morning, the birds are amazing."

Bahouth added vintage furnishings, a mirrored dresser and warm twinkle lights.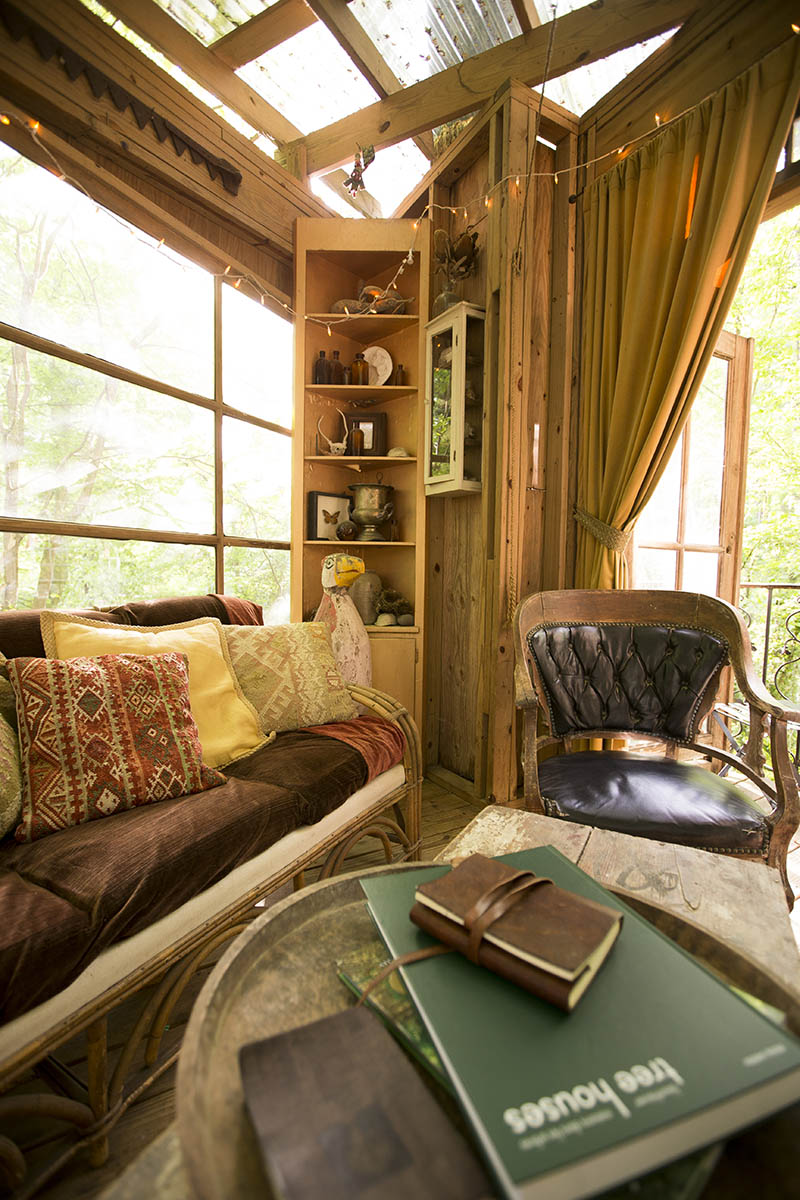 He spent six months collecting windows to finish his fort in the forest. He rescued one of the windows from an old warehouse in Syracuse, NY, enamored by the image of large butterfly wings pressed into the window.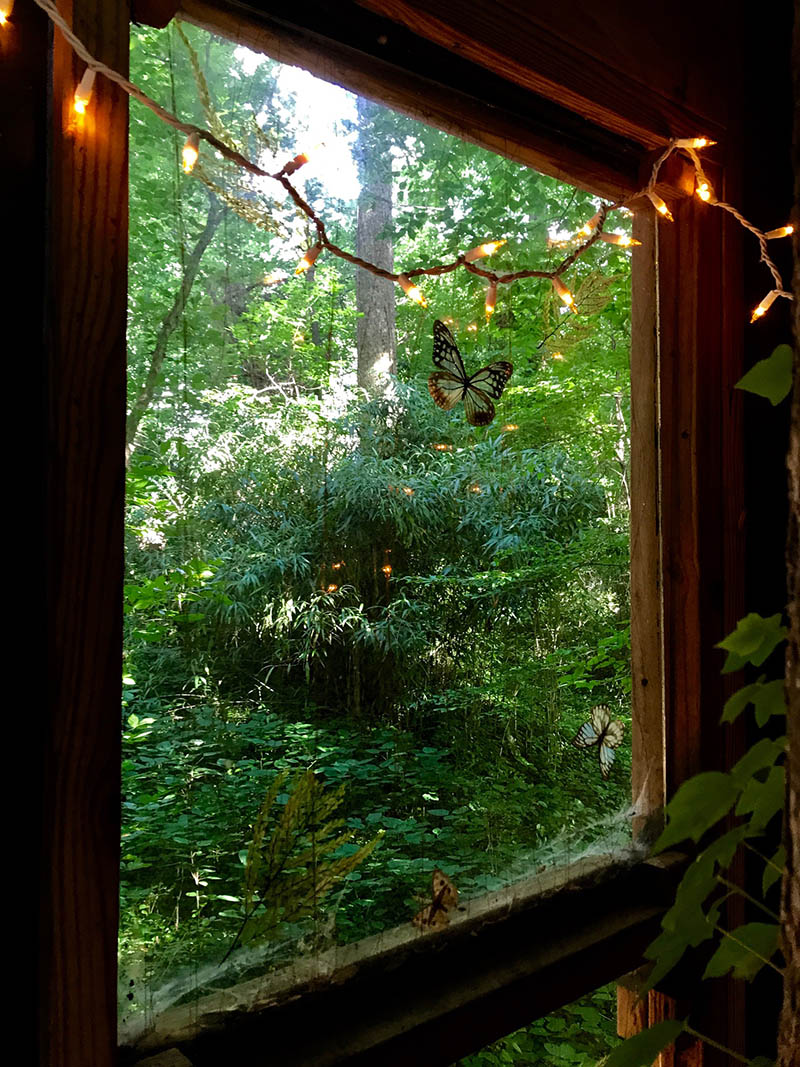 The piece anchors the living space, a room adorned by antique touches and a balcony overlooking the nearby woods.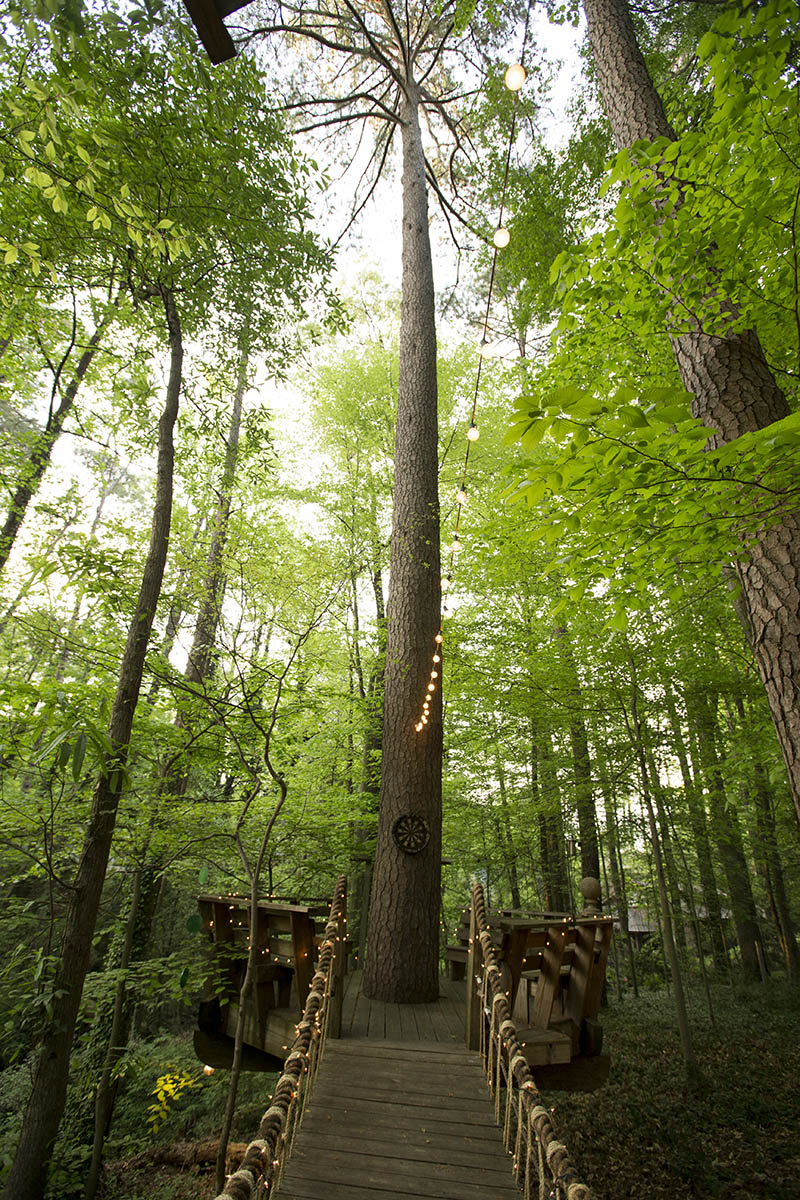 An outdoor deck makes up the third elevated structure.
The idea of life in the trees has captured homeowners' imaginations across the country. Today's treehouses come in all shapes and sizes from glass-enclosed luxury homes to octagonal structures with fairy doors.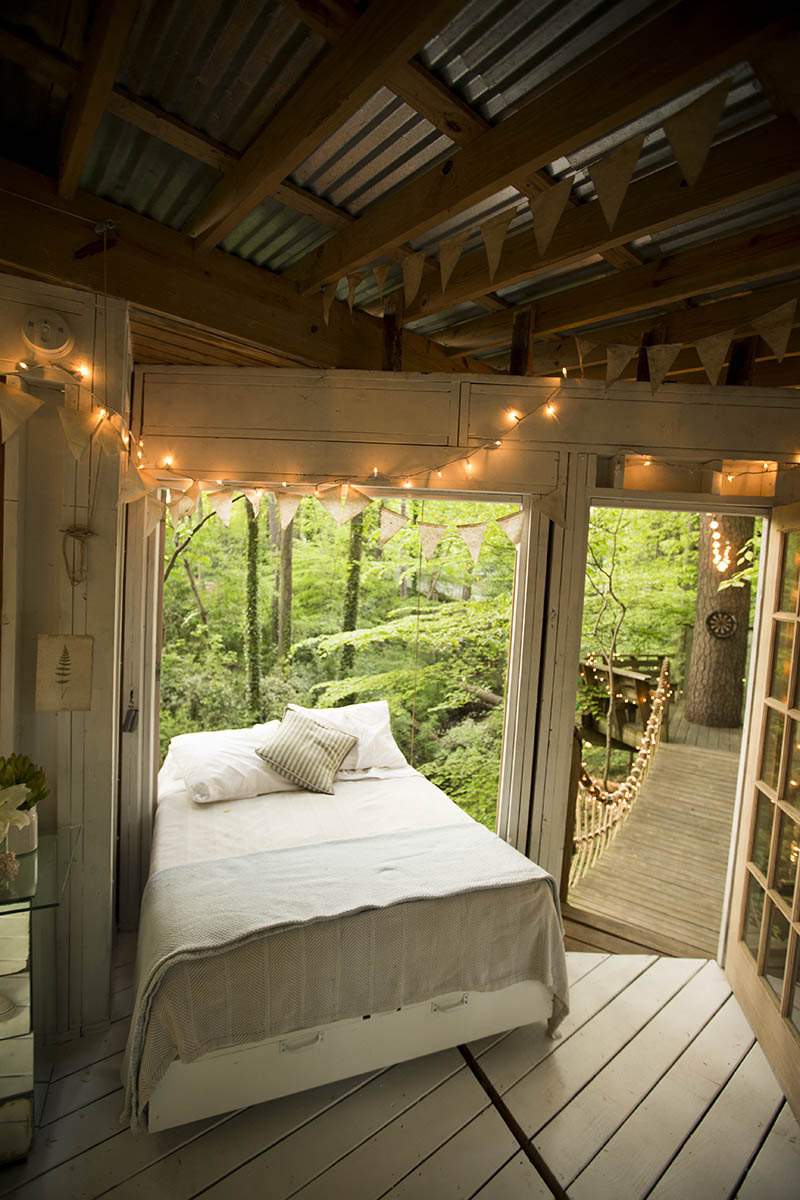 Most people who visit Bahouth's Atlanta retreat find a sanctuary in a city of nearly half a million people – a way to return to their childhood, when they could escape the real world by hiding out above it all, several feet above the ground.
"I think it's a simple response to a complicated world," he said. "You're very private, but you're in the city."
Related:
Source: Zillow Feed