Sukumar Pal knew he was pushing the envelope.
The Phoenix architect set out to build the tallest single-family home in the world. After visiting more than 200 potential sites, he chose the Arizona desert as his canvas.
In the process, he created what he dubbed "Falcon's Nest," a 6,200-square-foot home roughly 124 feet in the air.
"I had been thinking about this thing since I was a child," Pal says. "I wanted to build something that is not only a building, but also has very good meaning behind it. You get a better view, a better atmosphere."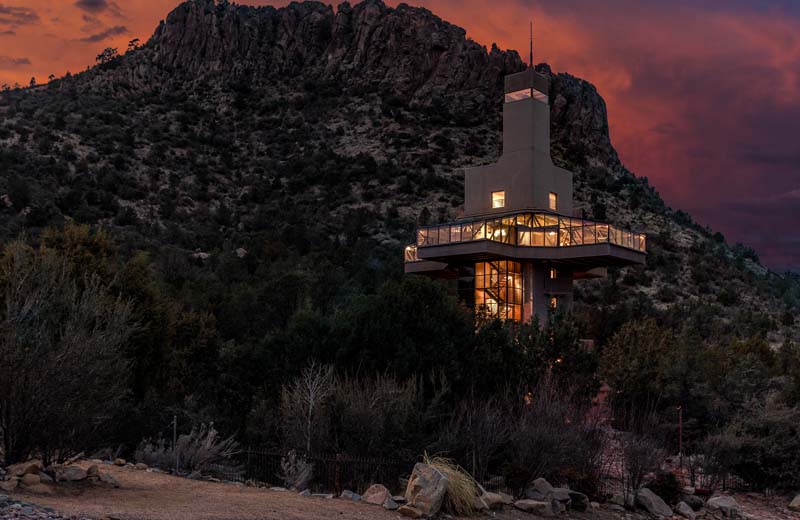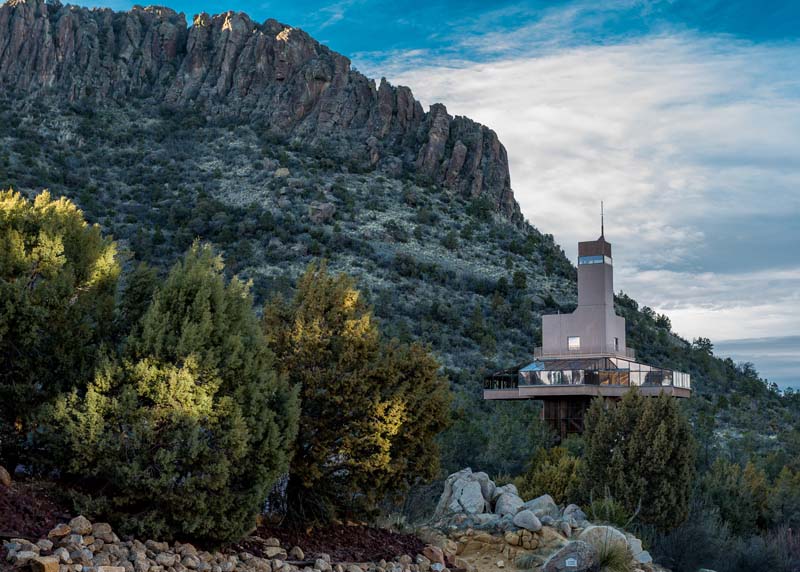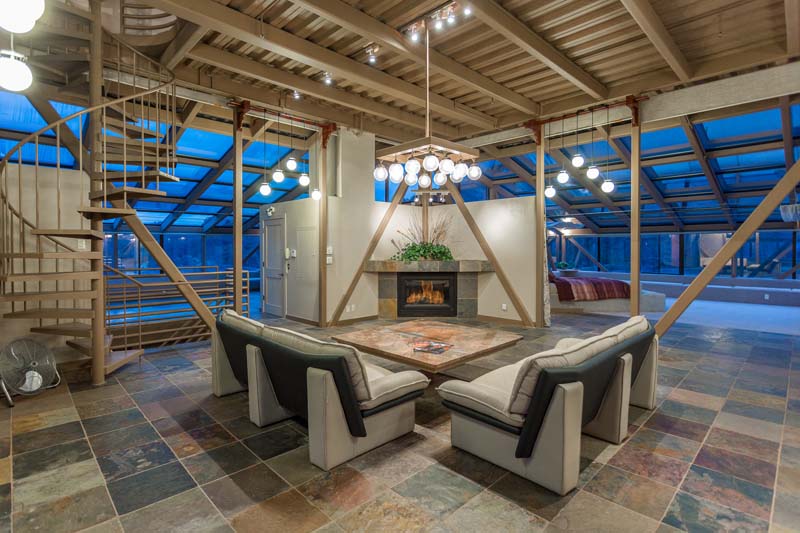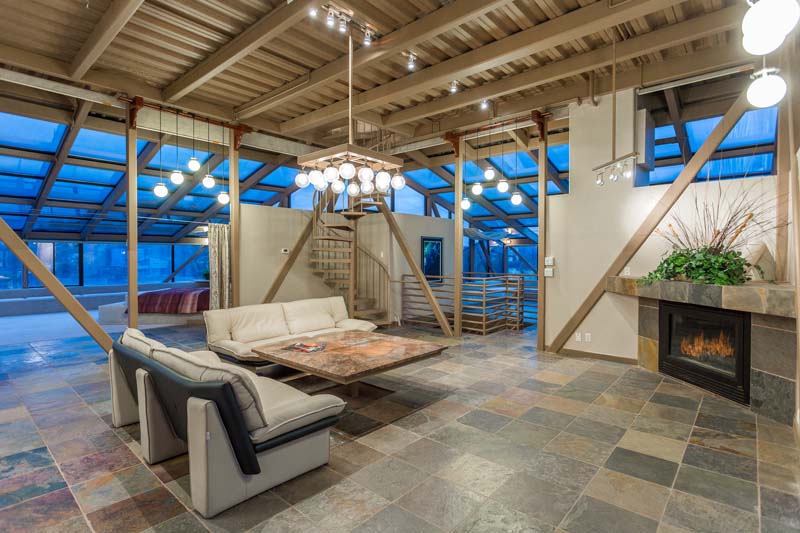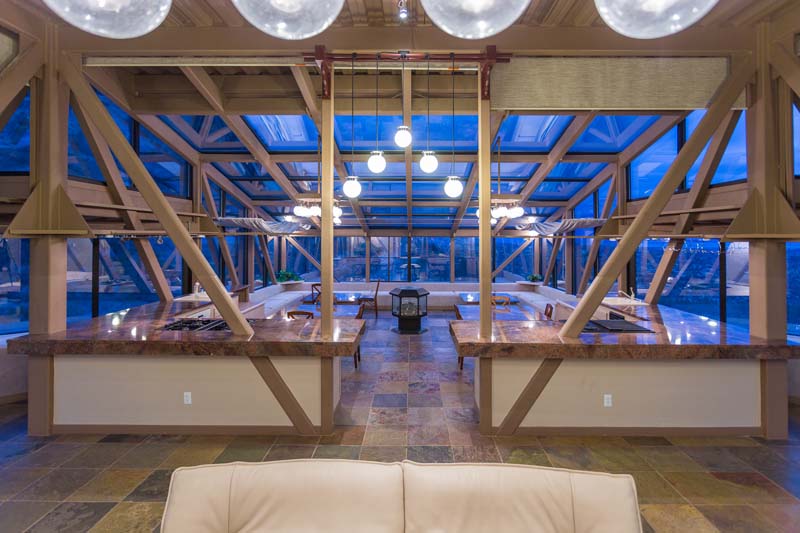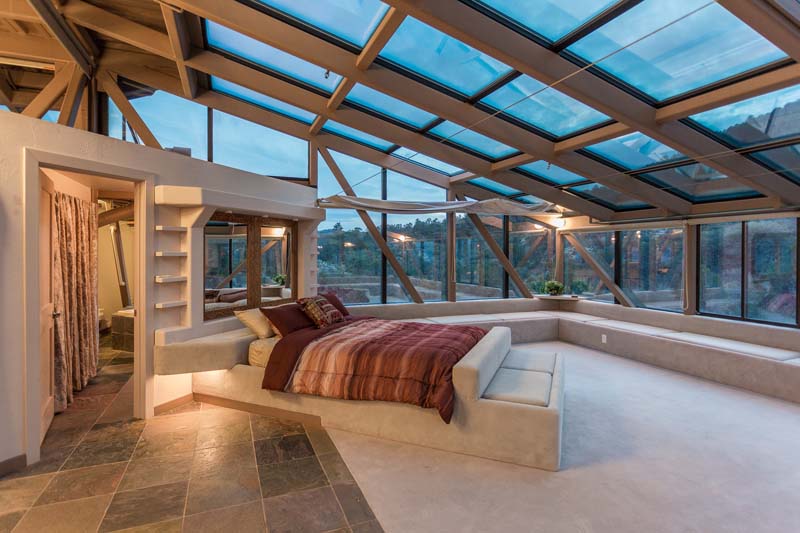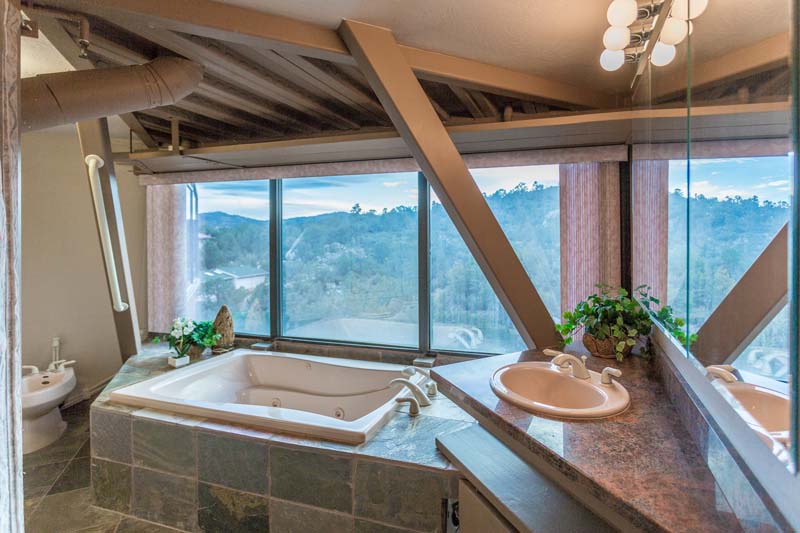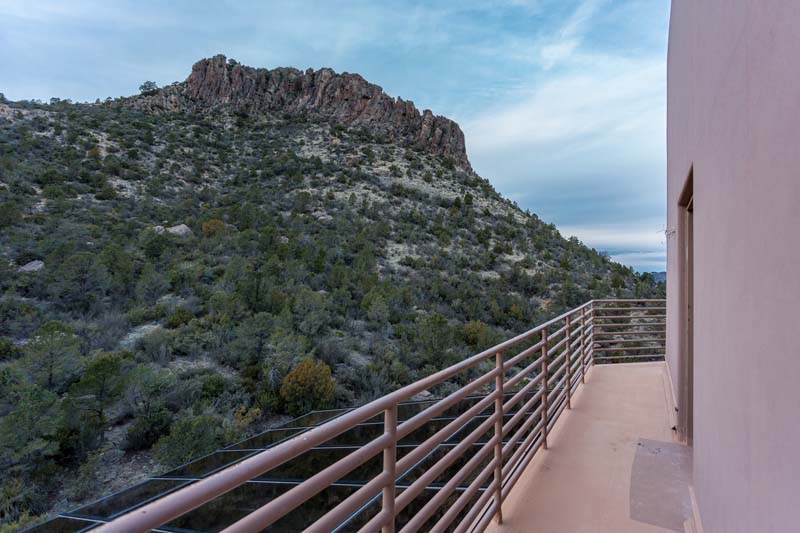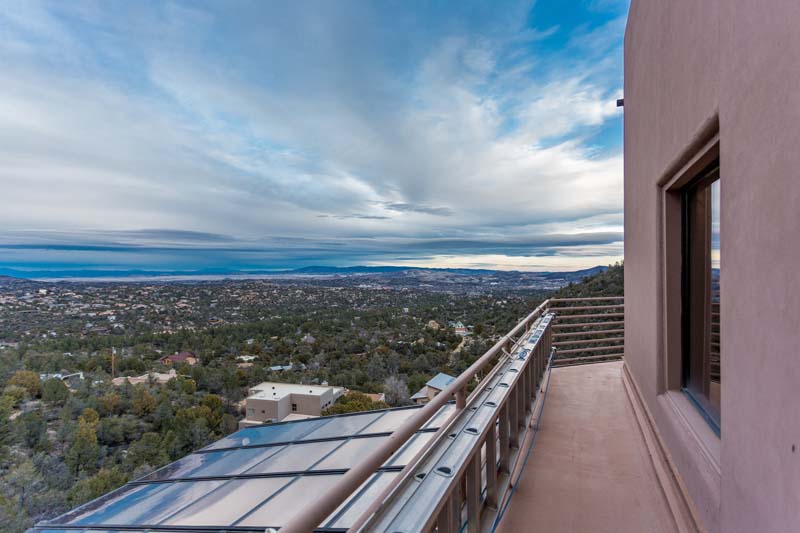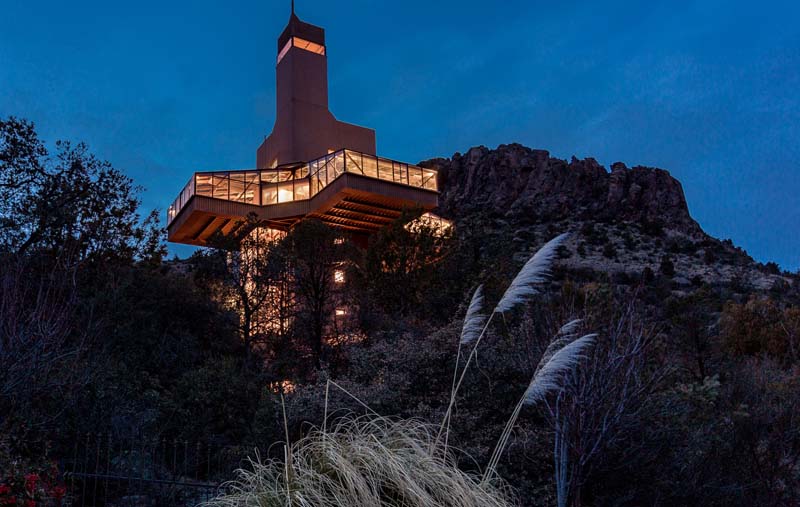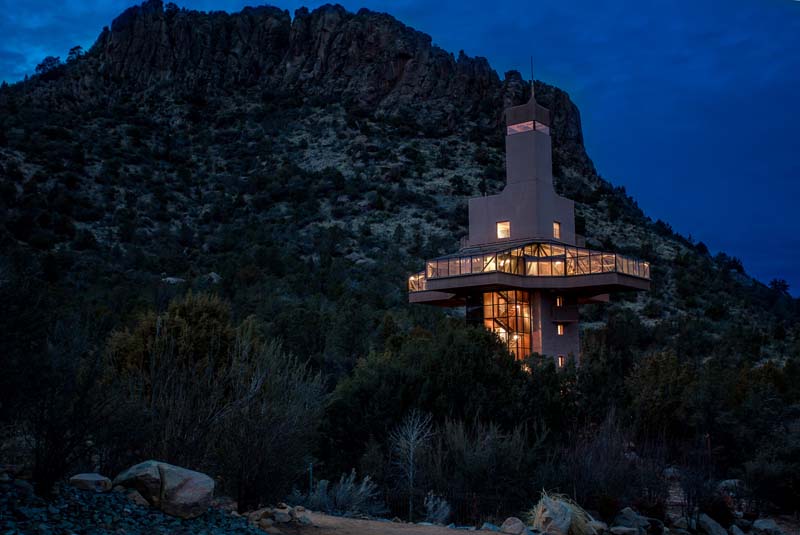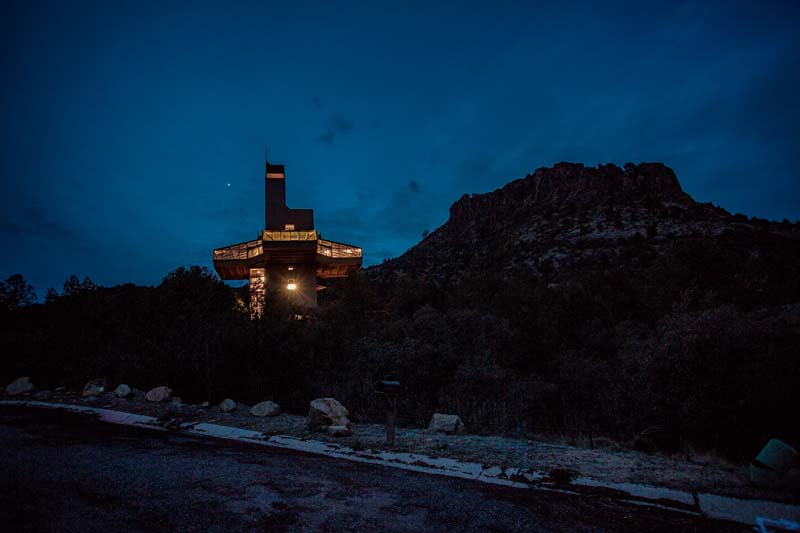 Set against the backdrop of the Prescott National Forest, the 12-story home has 3 bedrooms, 4 bathrooms, and several atriums and viewpoints. There's an elevator to bring guests up to the main floor, along with a staircase leading to a tower that rises above the living space, offering 360-degree views of the surrounding landscape and the area's warm pink sunsets.
Pal designed the home like a plus sign, with rooms that jut out east/west and north/south, says real estate agent Frank Aazami. Bedrooms have glass ceilings and extensive windows to maximize natural light, along with views of mountains like the San Francisco Peaks, more than 100 miles away.
Another of the home's notable qualities: It uses the natural flow of hot and cold air to stay warm in the winter and cool in the summer. It has no central heating or air conditioning, making the home more environmentally friendly, Pal notes.
"It can collect the cool air at night and keep [the house] cool throughout the day," says Pal, who is originally from India and grew up without air conditioning. 
Pal moved out last year after his wife passed away, but he's hoping to find someone who will love the home as much as he does. The unique property is currently listed at $1.45 million.
"My favorite part is the very top," adds Aazami. "There's an outdoor space, so when you go to the very top there's a roof deck – it's outdoors – where you have the views and the breeze. It's beautiful up there."
Frank Aazami of Sotheby's International Realty holds the listing.
Related:
Source: Zillow Feed