Sometimes bigger isn't better.
One woman in Washington state learned that the hard way. She spent years living large, trying to fill sizable homes – up to 6,000 square feet – with stuff. Living by herself, she says she found it wasteful, if not a bit lonely.
She ended up finding freedom – in just 610 square feet.
Enter this charming cabin in the heart of Orcas Island, in the far northwest corner of the Evergreen State. The homeowner built it with locally-sourced wood and recycled denim insulation, giving the micro-home a small ecological footprint while offering big, breathtaking views of the water nearby.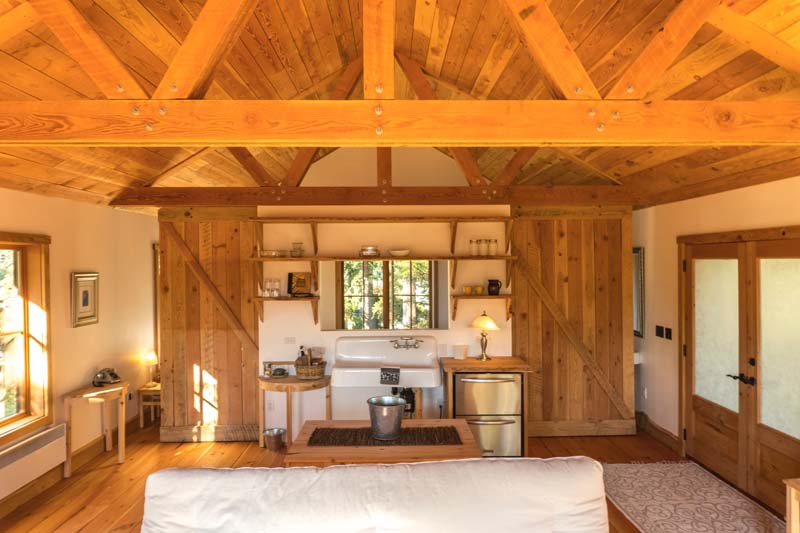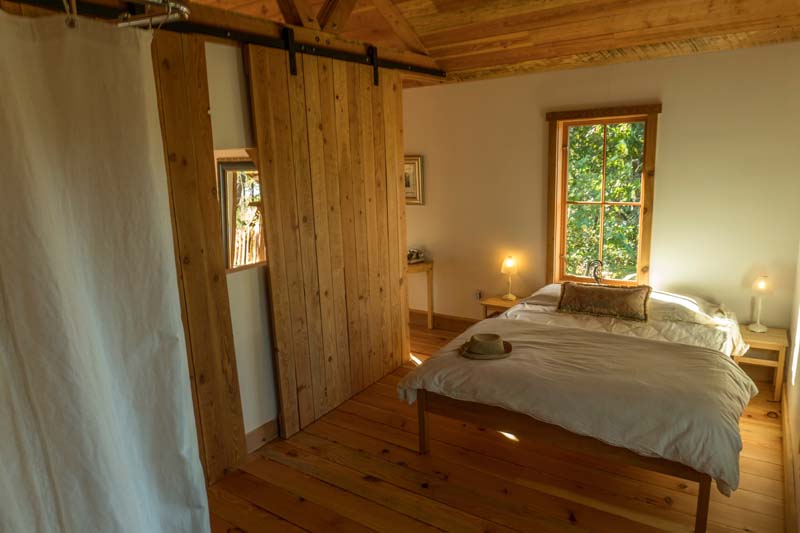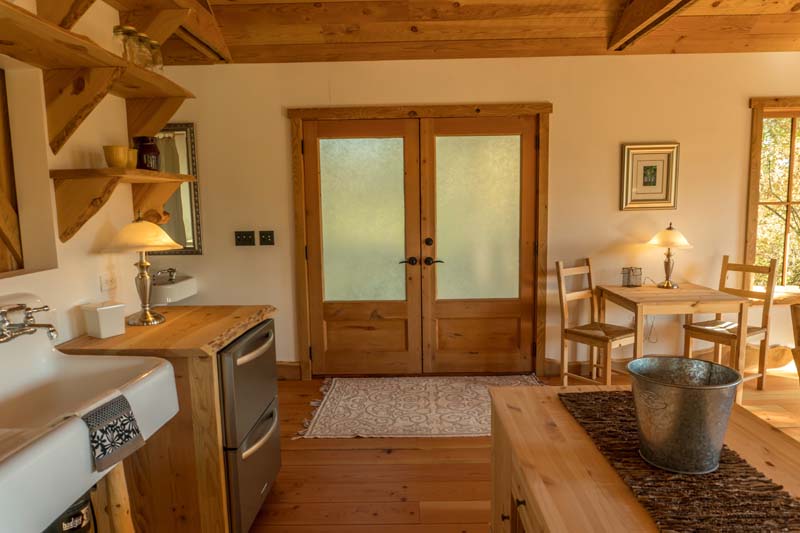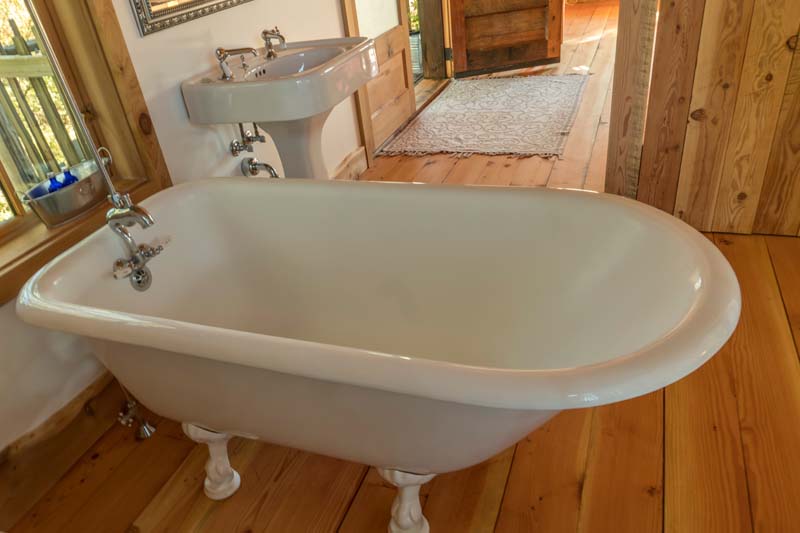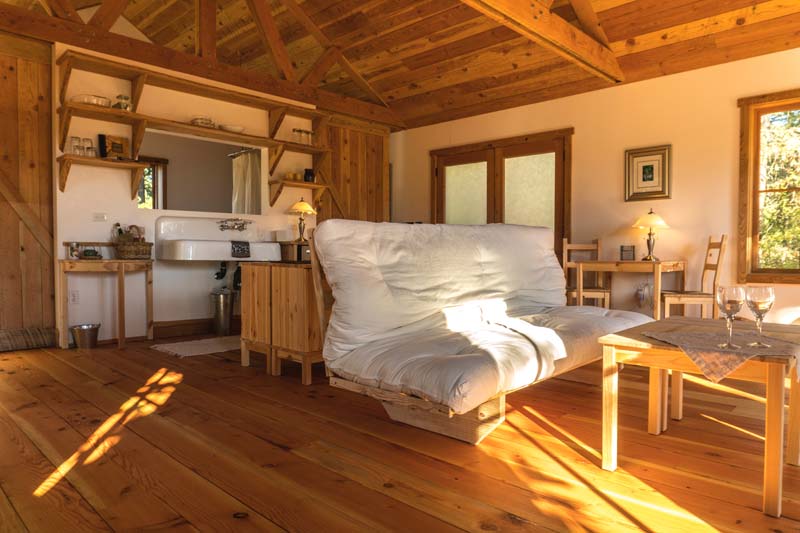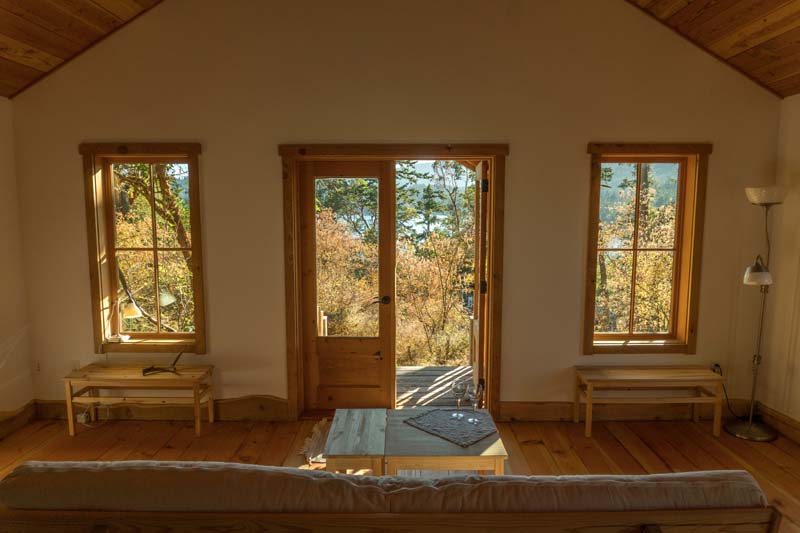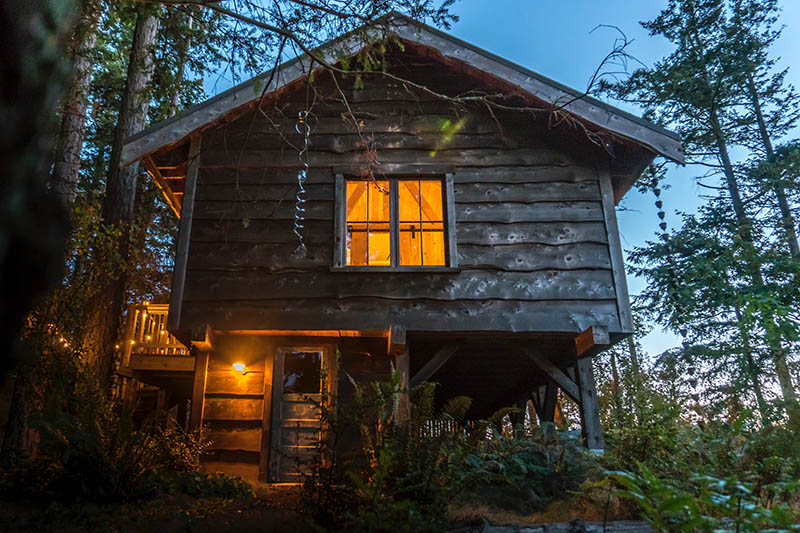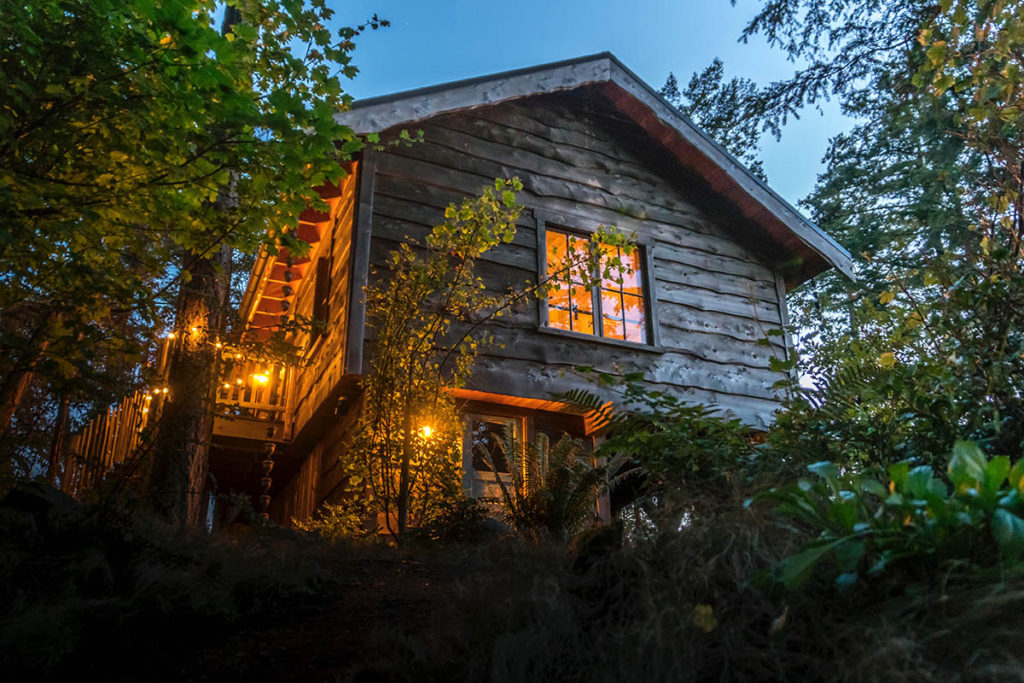 Two massive, sliding barn doors separate the bedroom from the main living area. Warm wood beams line the ceiling and windowsills, while hand-crafted shelving and baseboards complete the living space. All of the furnishings feature wood from trees grown locally on Orcas Island.
The owner repurposed a vintage farmhouse sink to anchor the open kitchen, while surrounding it with natural wood shelving and stainless steel accents. She also put a white clawfoot tub and pedestal sink in the bathroom, and used a weathered-looking turquoise door to anchor the outside entrance to the basement, which currently houses a laundry room.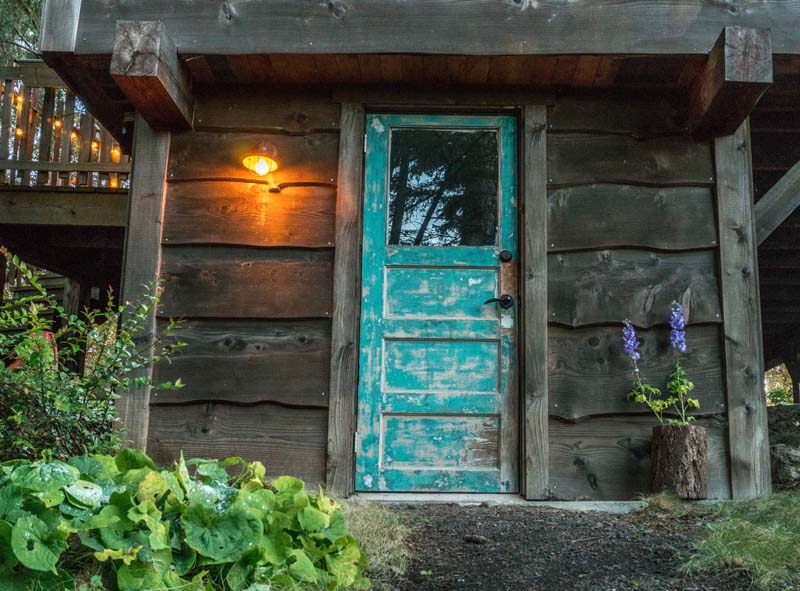 The owner tends to the 7,000-square-foot lot using organic methods, keeping wild honeysuckle, blackcap raspberries, red huckleberries and more. Wildlife – including owls, hawks and deer – are frequent visitors to the naturally maintained property.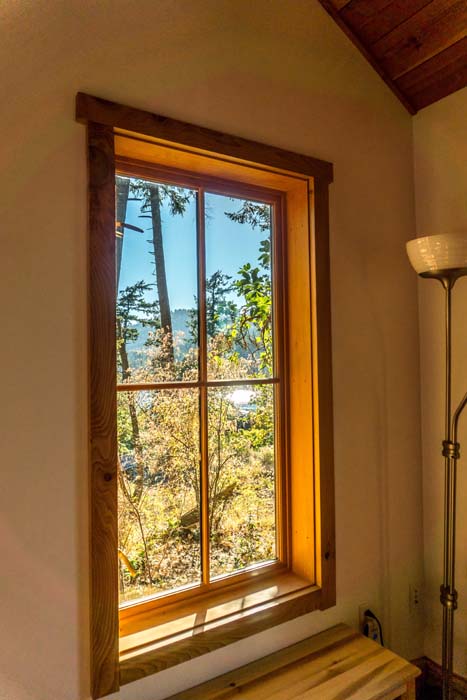 The weekend farmers market, local bookstore and cafes (including a restaurant run by a James Beard-nominated chef) are half a block away. Two beaches are within walking distance, allowing for a quick afternoon of kayaking or paddleboarding among the famous San Juan Islands.
Even with all the local amenities, the owner's favorite aspect is the simplicity.
"There's just so much more good one can do in life when living simply, because many burdens have been removed," she says. "I adore small spaces! I'm so grateful that I finally found the courage to live my values. I feel such relief and freedom."
Kathryn Bowes of Sotheby's International Realty holds the listing.
Related:
Source: Zillow Feed