Pat Barry knew he was creating something unusual. He just didn't realize it would take nearly a decade to build.
Barry and his wife, Sue, fell in love with Lake Charlevoix, about four hours northwest of Detroit. They bought a piece of waterfront property and set out to build a whimsical home, not dissimilar in style to others nearby.
The couple enlisted the help of an outside company to harvest more than 1,200 cedar logs from nearby Beaver Island. The process of binding the wood together – called Swedish coping – was so time-consuming, it took nearly three years to finish.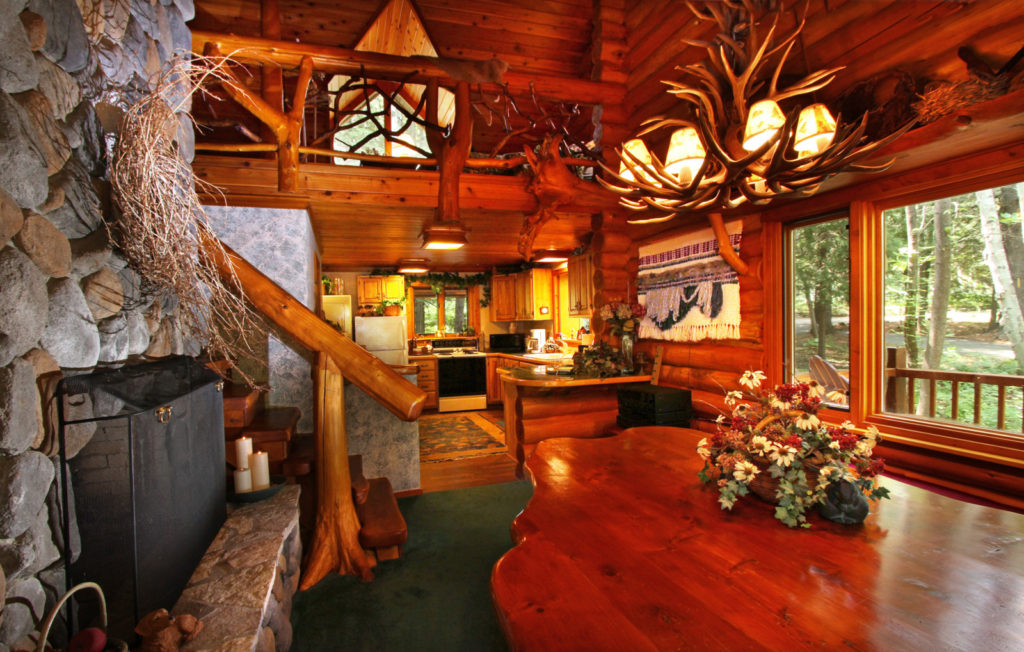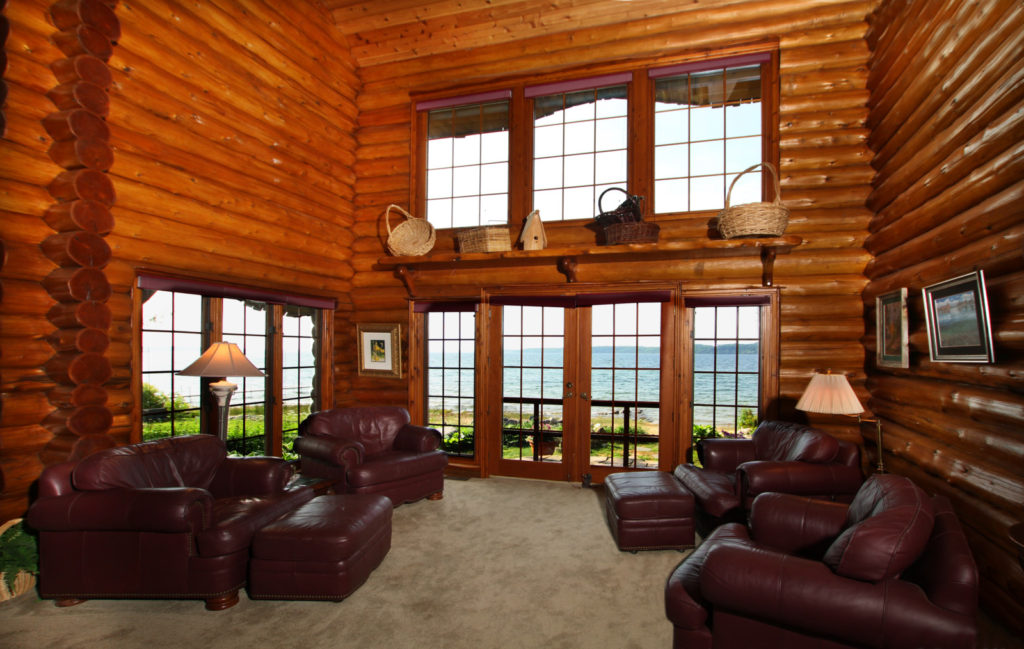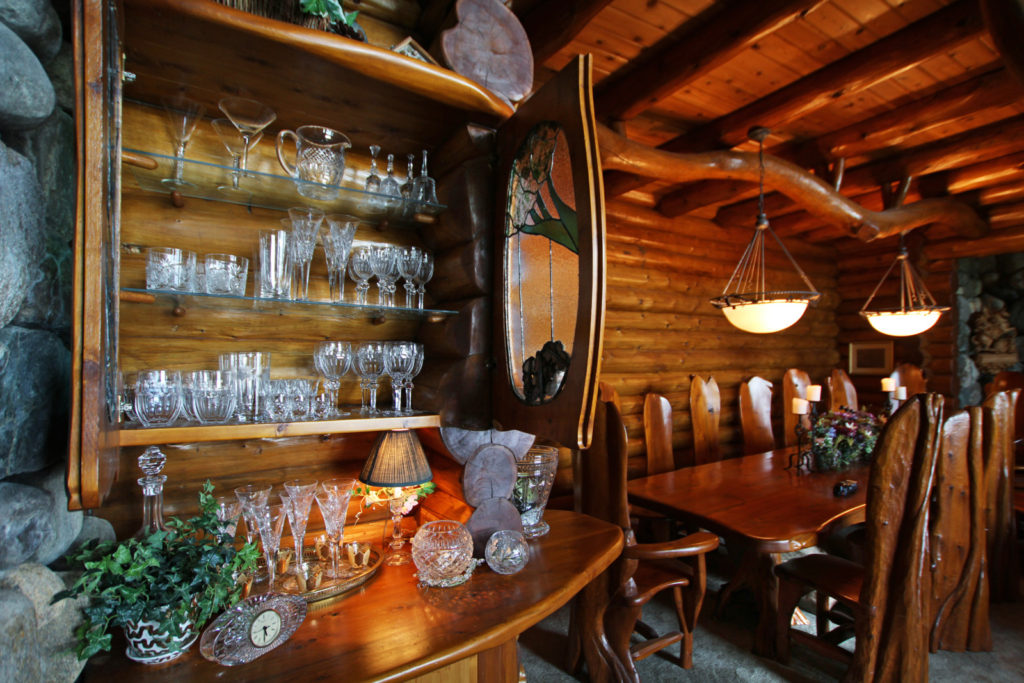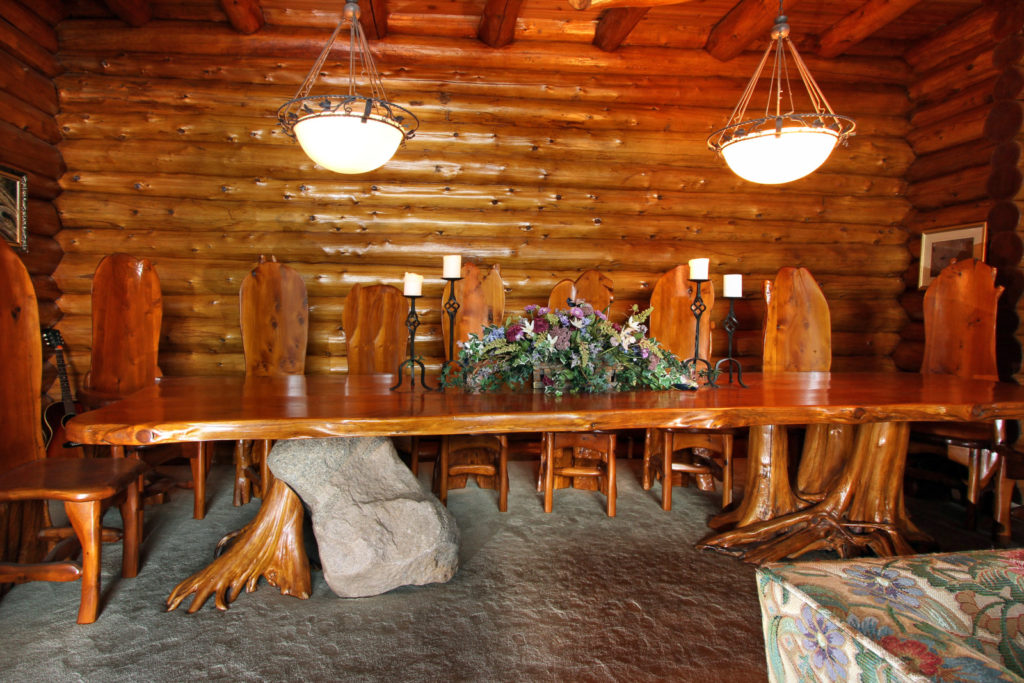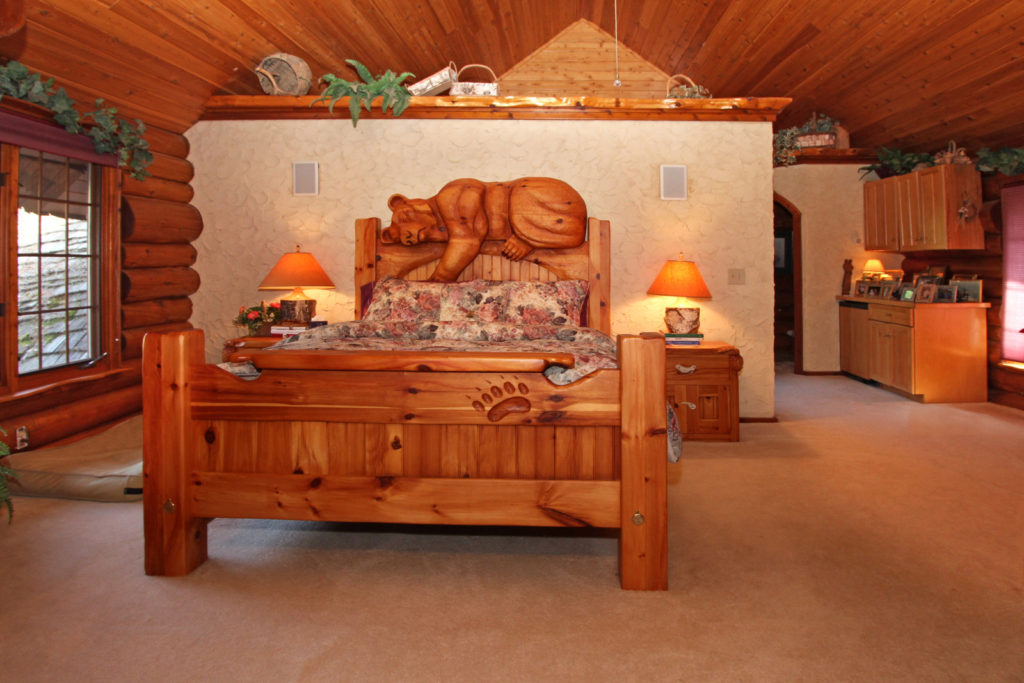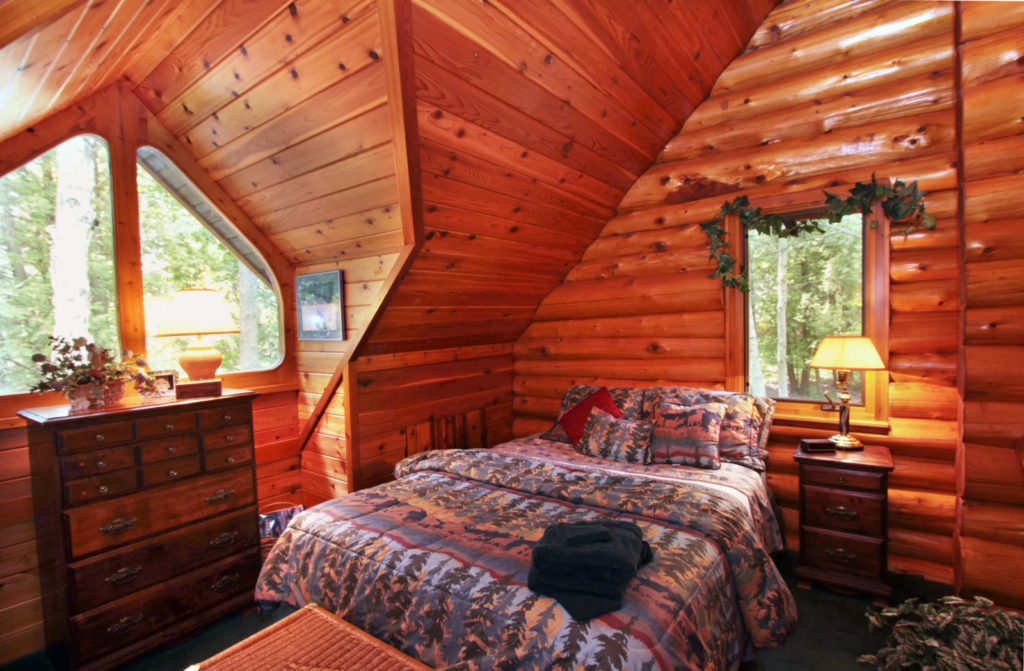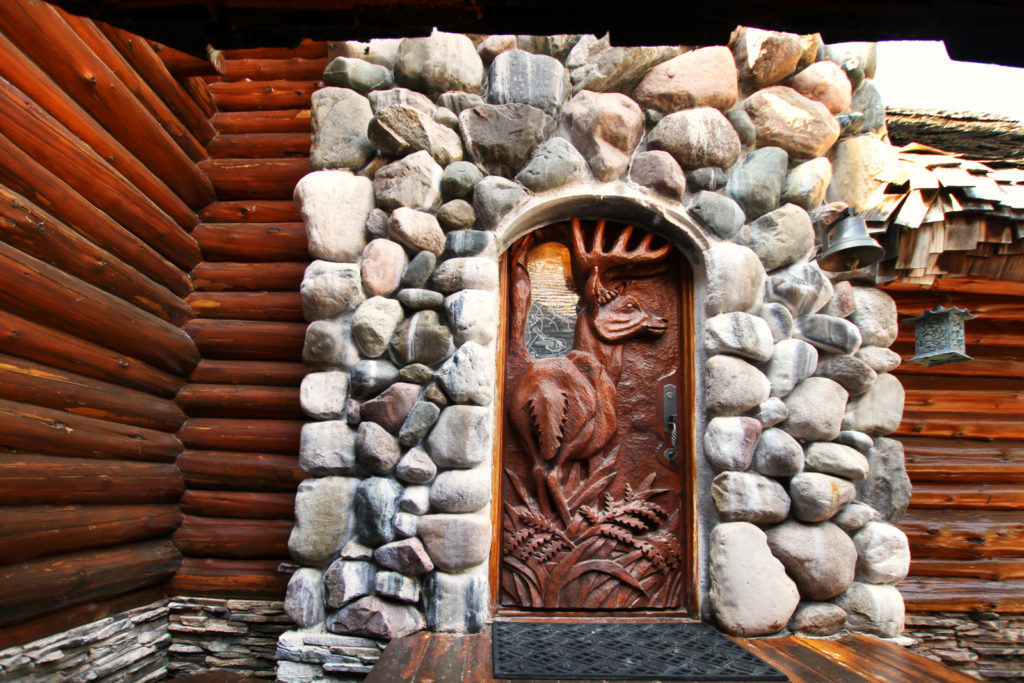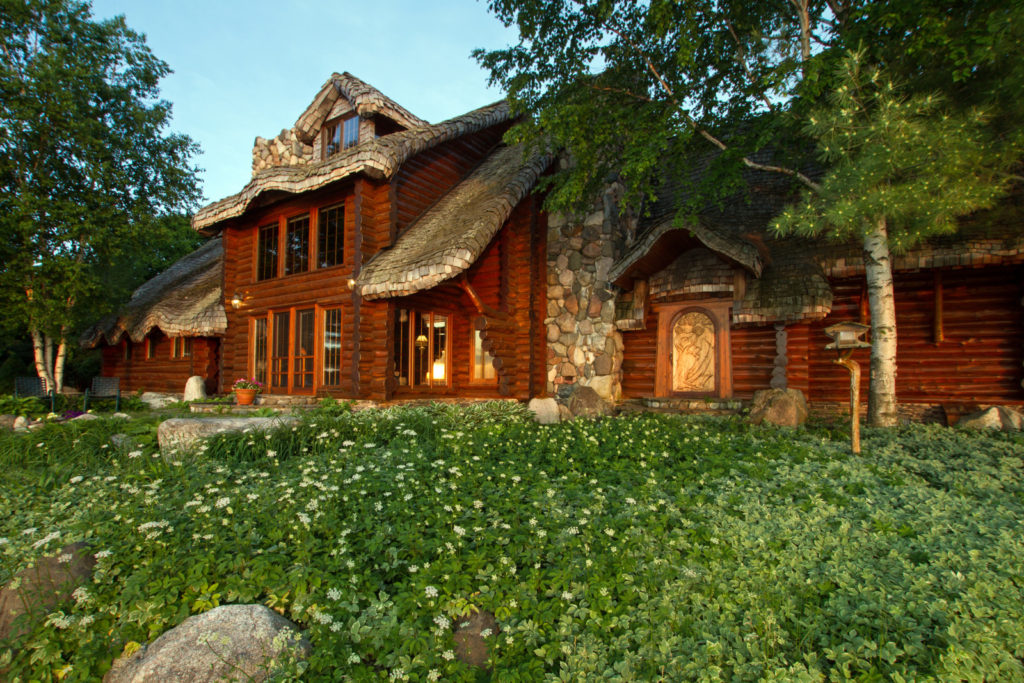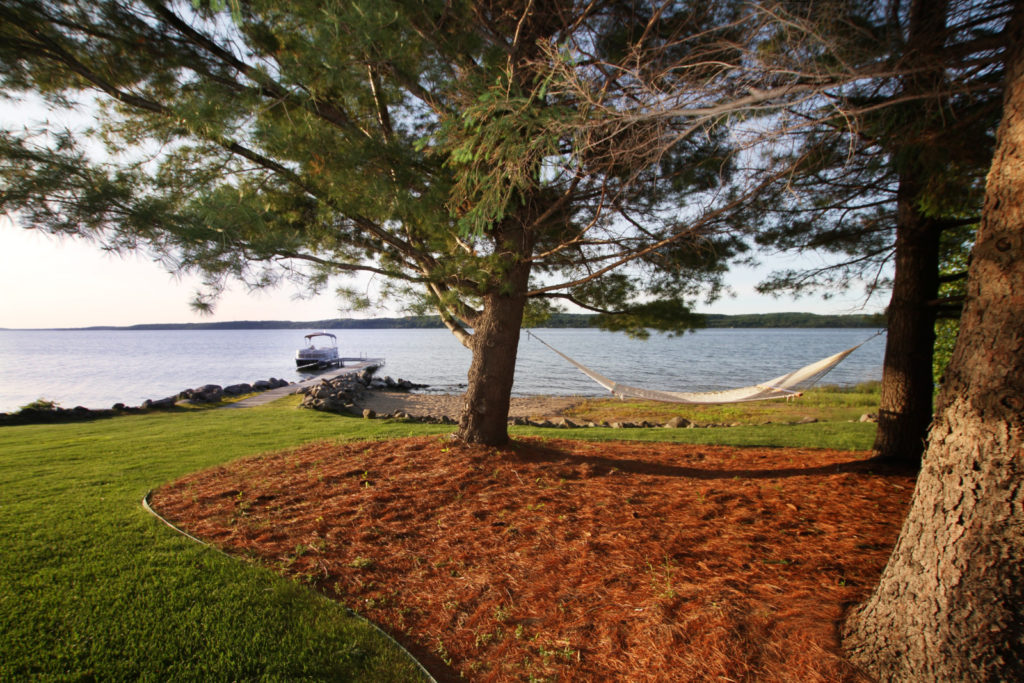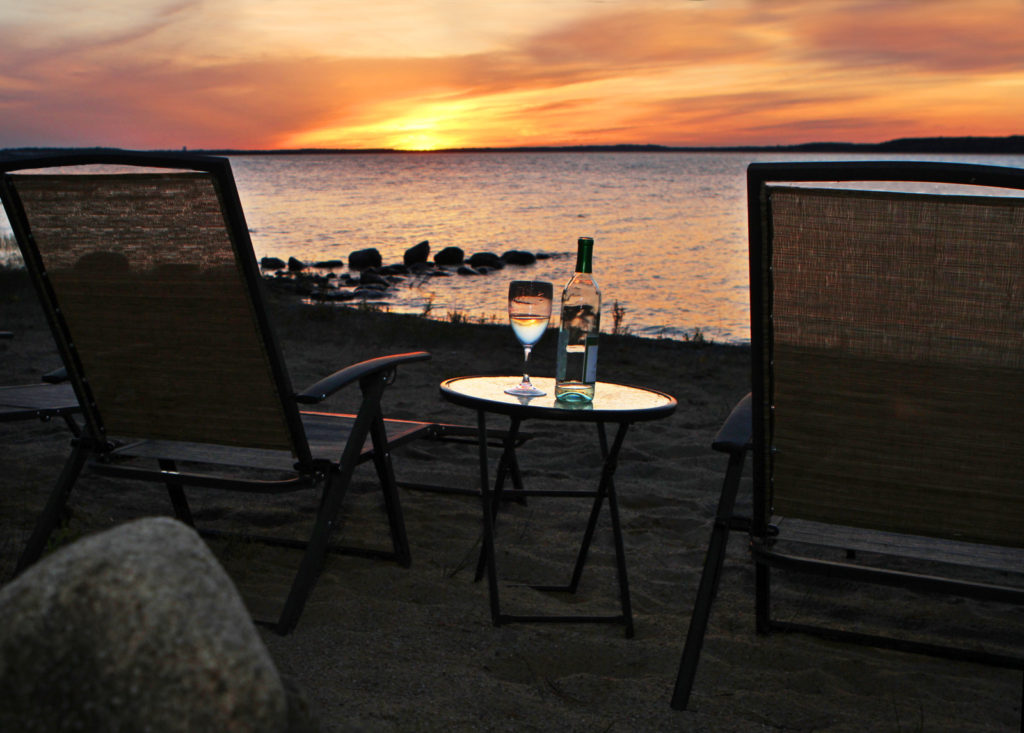 Photos courtesy Pat O'Brien and Associates
Sometimes, a worker would spend all day crafting a log – only to find out it didn't fit.
The wavy roof was another undertaking, inspired by the book "The Hobbit," which Barry has always loved. He decided against traditional roof shingles and opted instead to import cedar shakes from Florida because they could be molded into curved and sinuous shapes.
Bending the pieces, however, wasn't easy. It involved a 30-minute process, where workers would steam, twist, and sculpt them.
"You won't find another house in the United States that has that roof," Barry said. "It was complicated and took a long time to do it."
The result is a 3-bedroom, 3.5-bathroom house – with a 3-bedroom guest house – on more than 10 wooded acres. Custom-made wood-carved furniture adorns the house, from barstools with bases that look like tree roots to a second-floor balcony made of giant branches. A wooden bed frame has a sleeping bear carved into it, while one of the exterior doors has an image of a large deer.
Priced at $1.99 million with Pat O'Brien and Associates, the home also contains two stone towers that are 32 feet tall. One houses a fireplace, and the second, a utility room.
Barry's favorite design feature, though, may just be Mother Nature's doing. "The sun sets right over Lake Michigan," he added. "It's just phenomenal sunsets virtually every night."
Related:
Source: Zillow Feed