Everything about this home says "Provençal farmhouse" – from the repeating stone archways to the rustic wood-beamed ceilings and gracious courtyards.
The home was built in 2002 in Hidden Hills, CA, an area best known for its Kardashian denizens, but the residence's European roots are unmistakable. Its design sprang from a trip the owner took to southern France and northern Italy.
"It's a very California take on a found stone structure that you could absolutely stumble across in that area," said Gary Simons, a longtime home builder who finished construction in a speedy 16 months.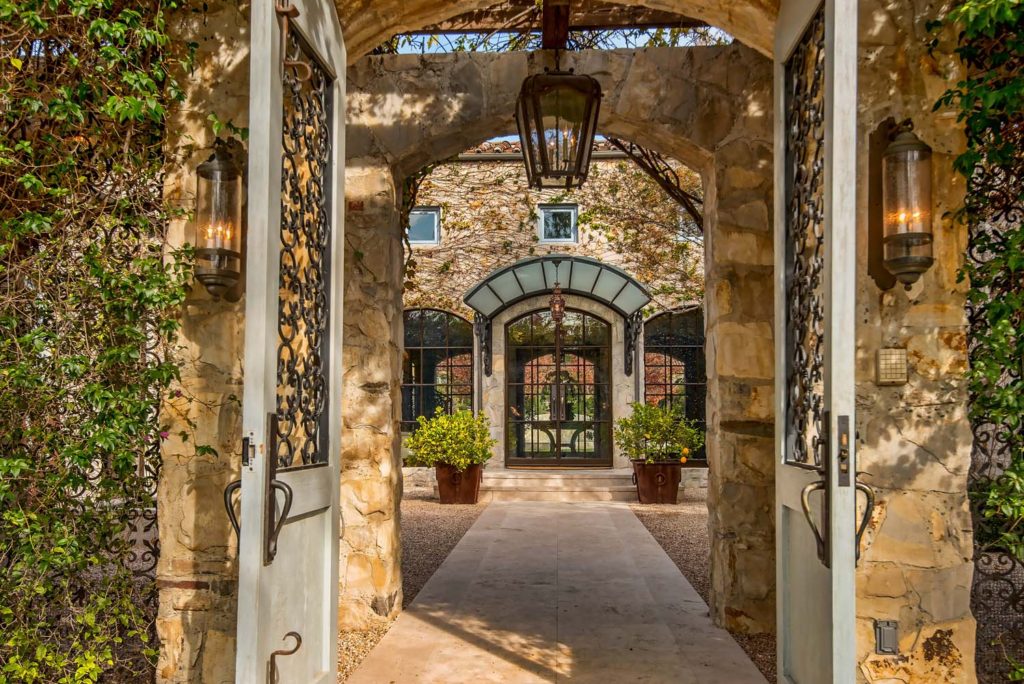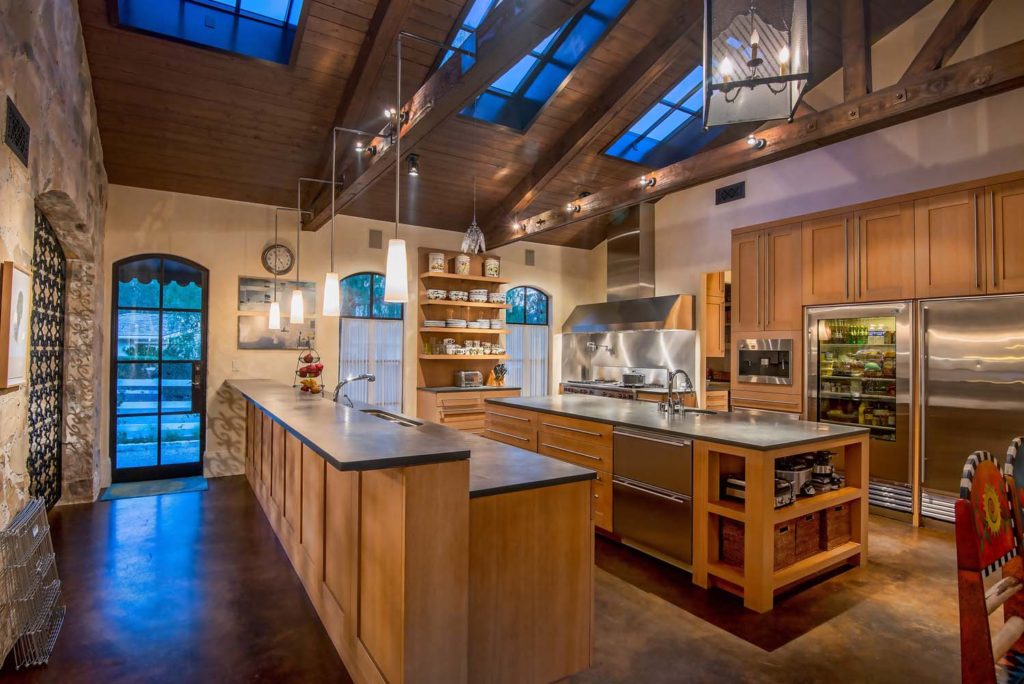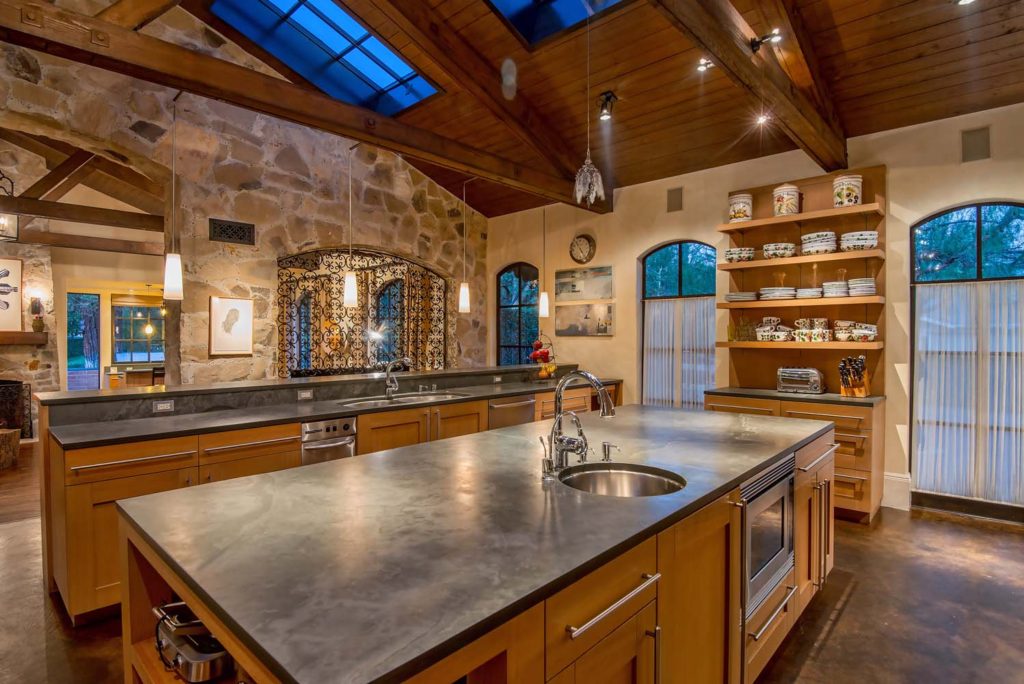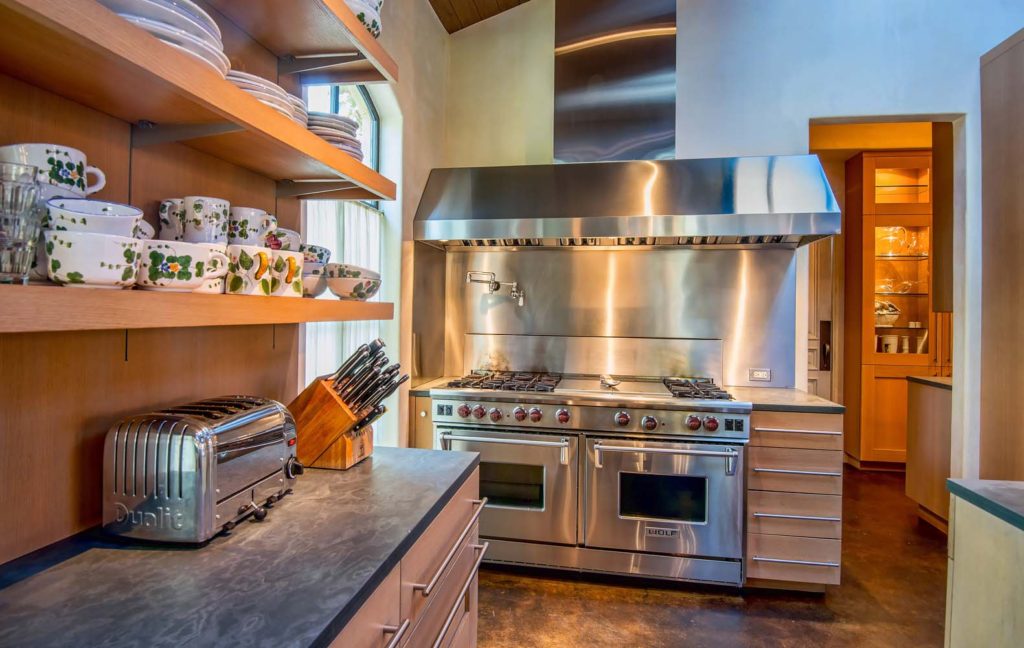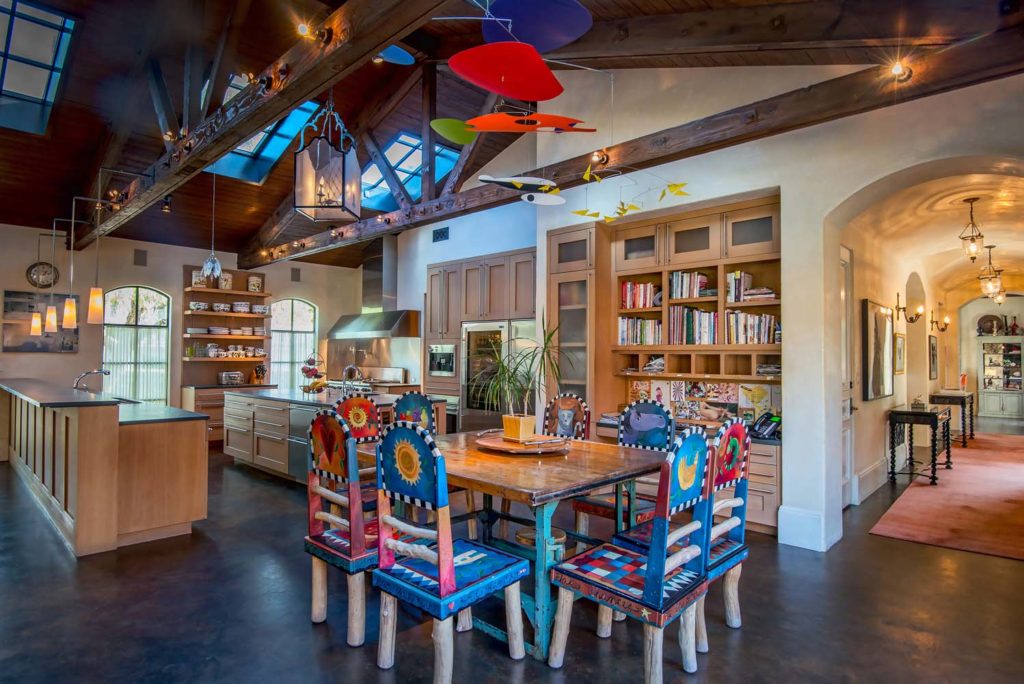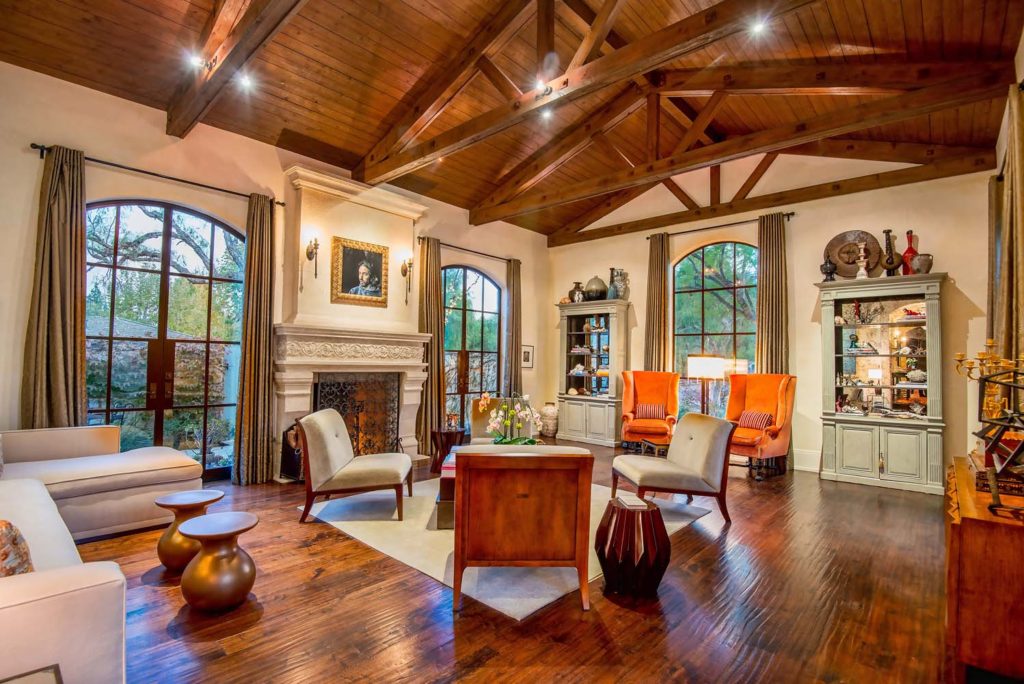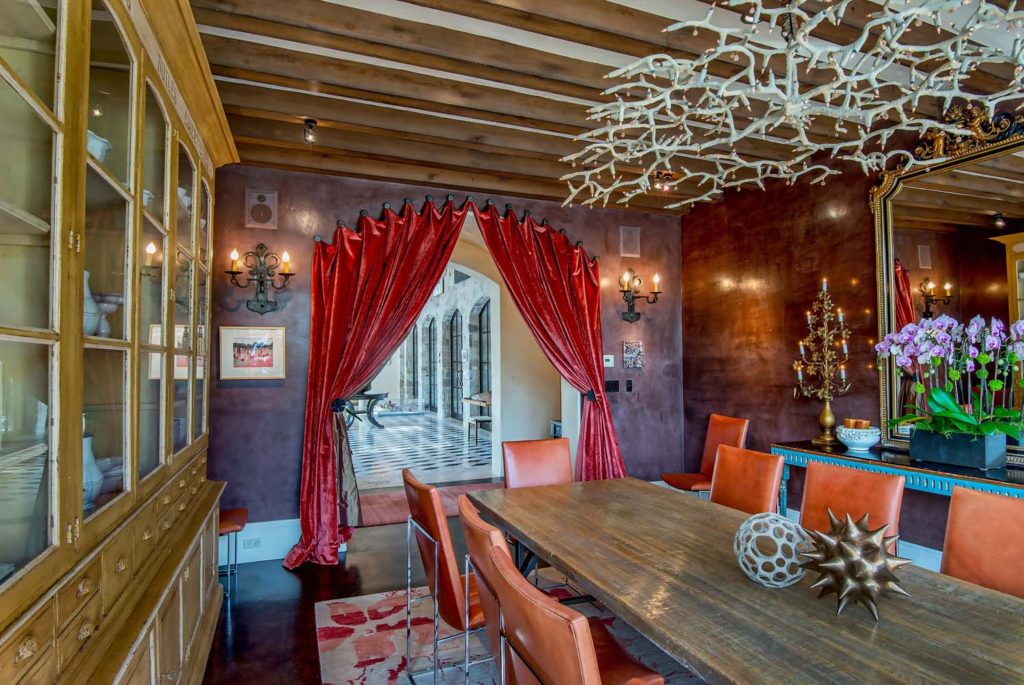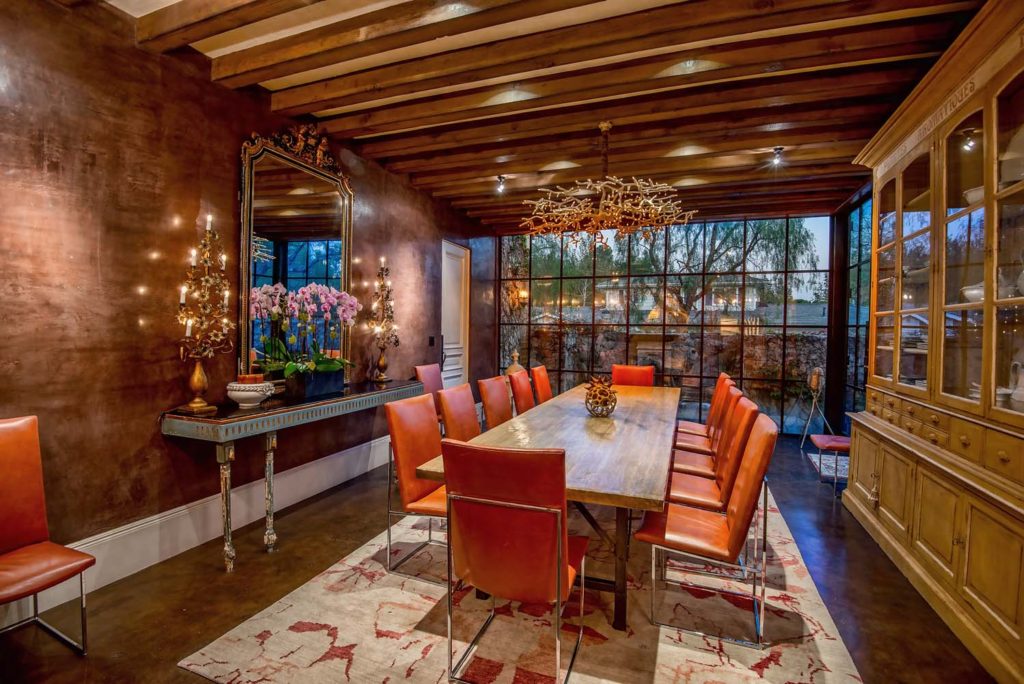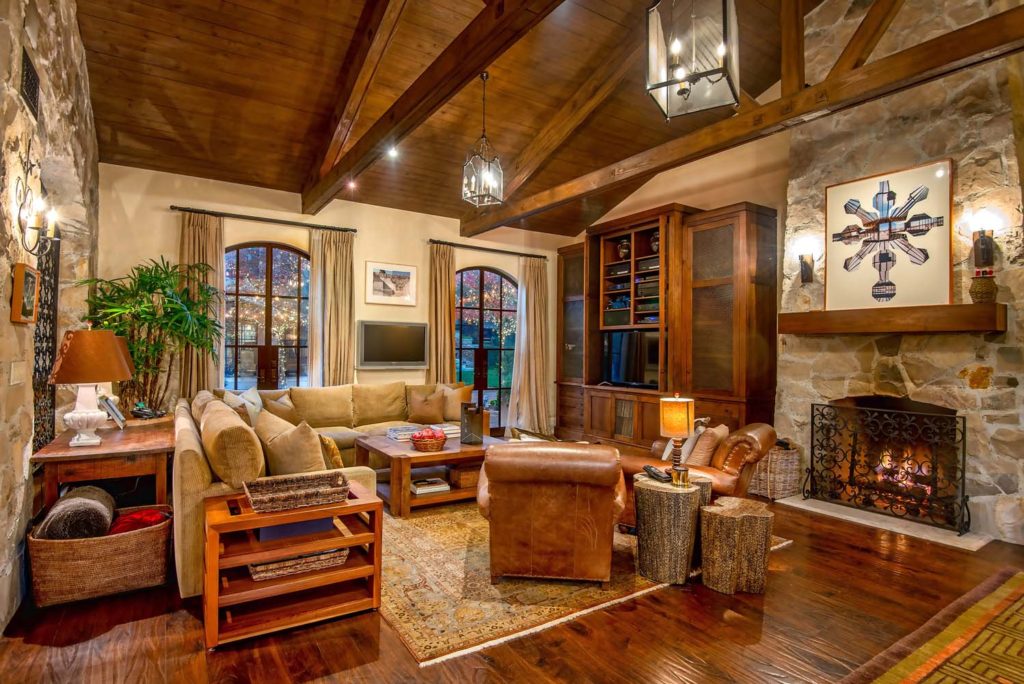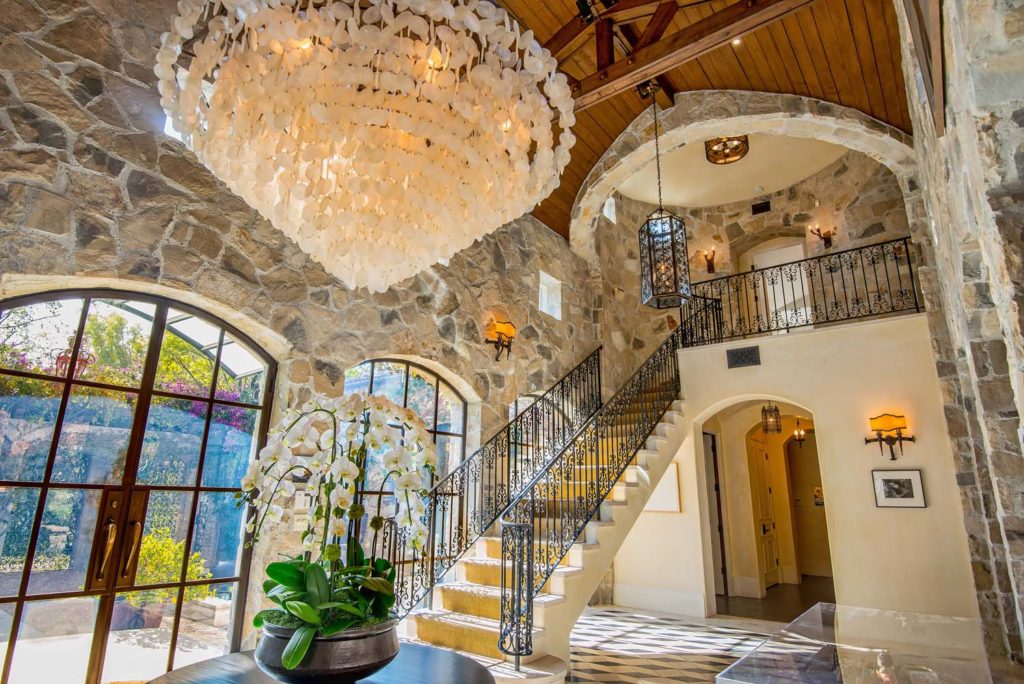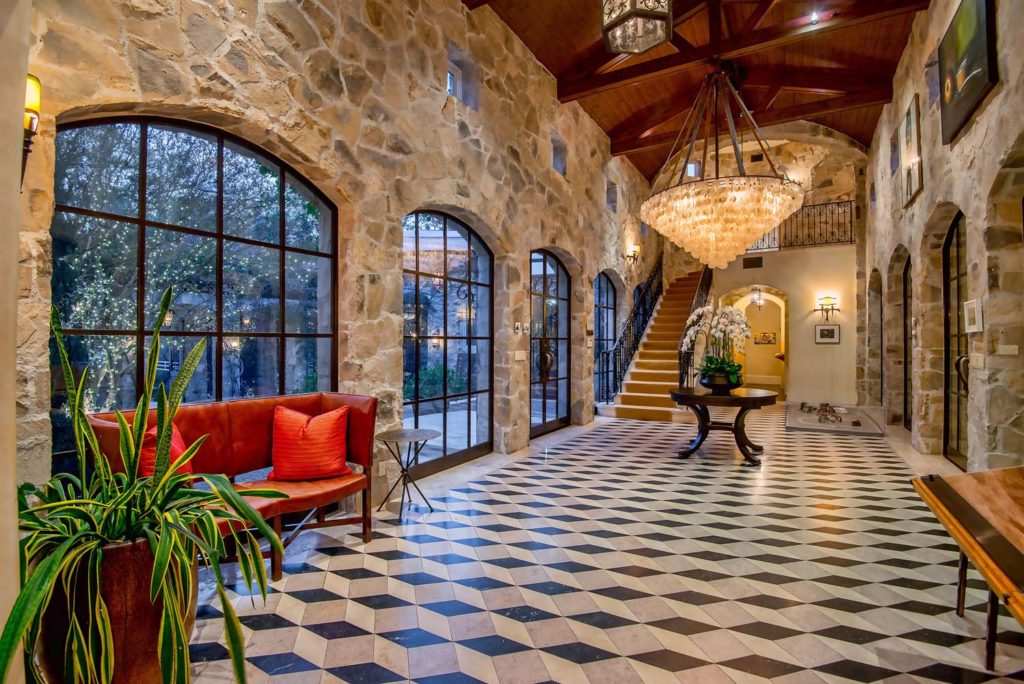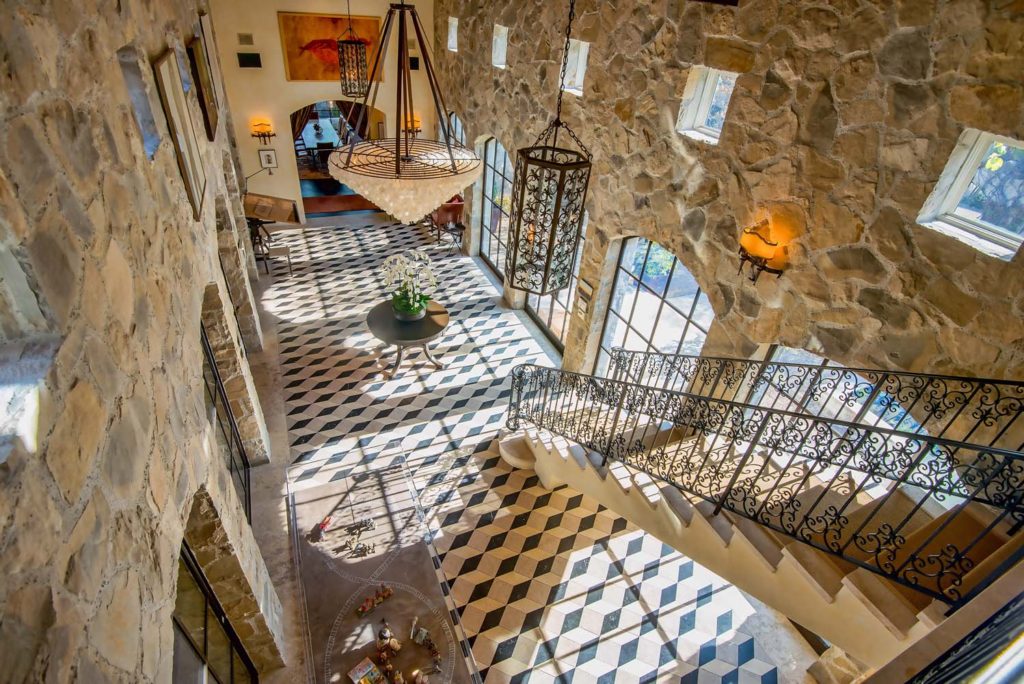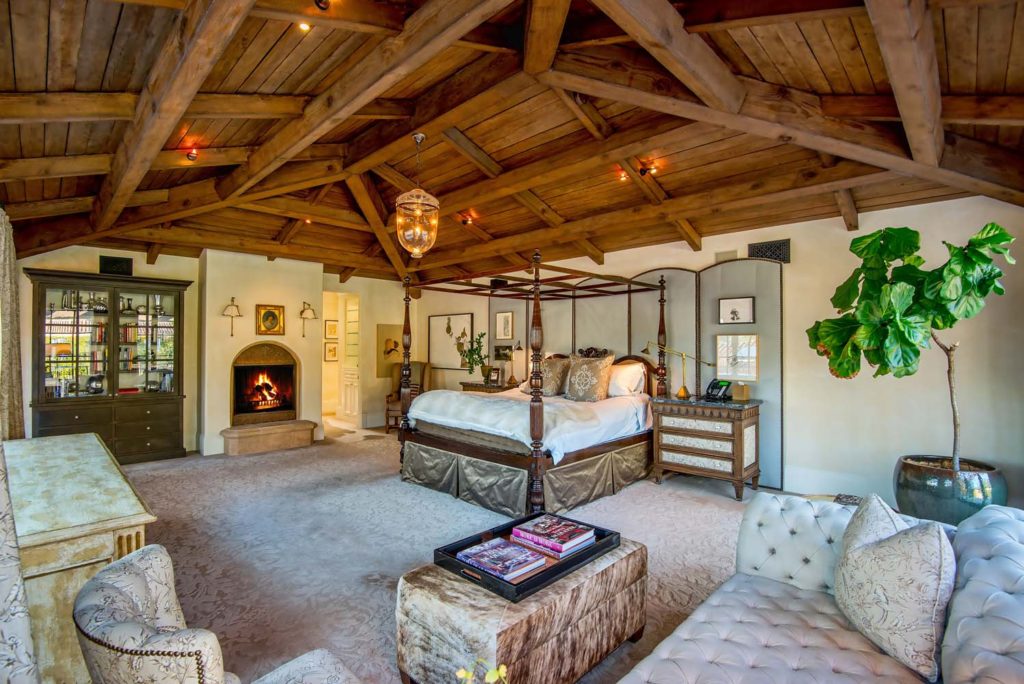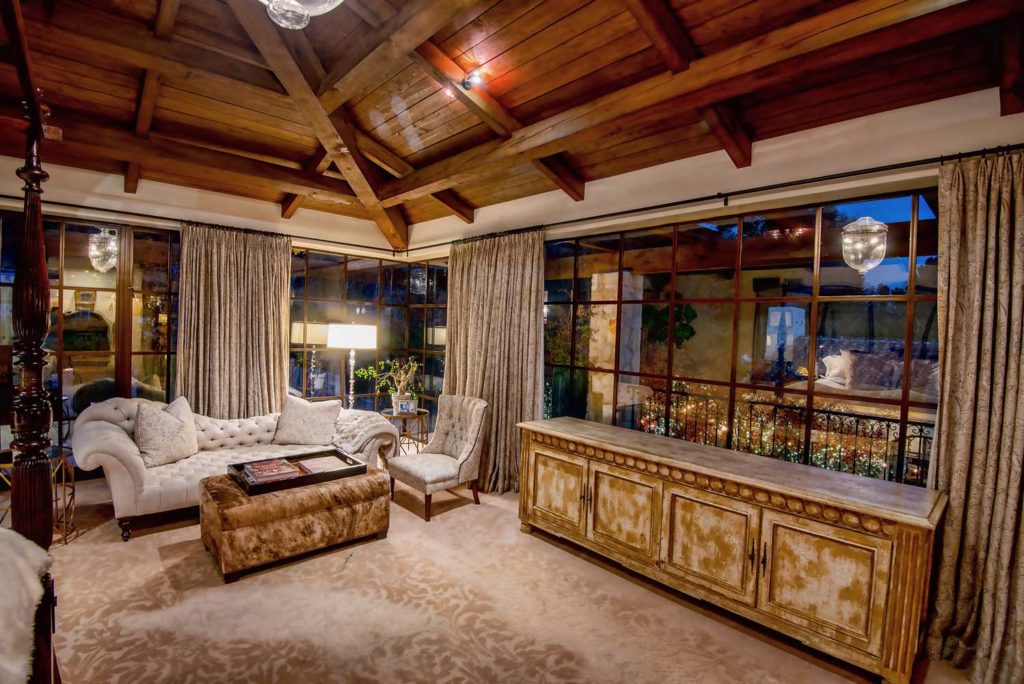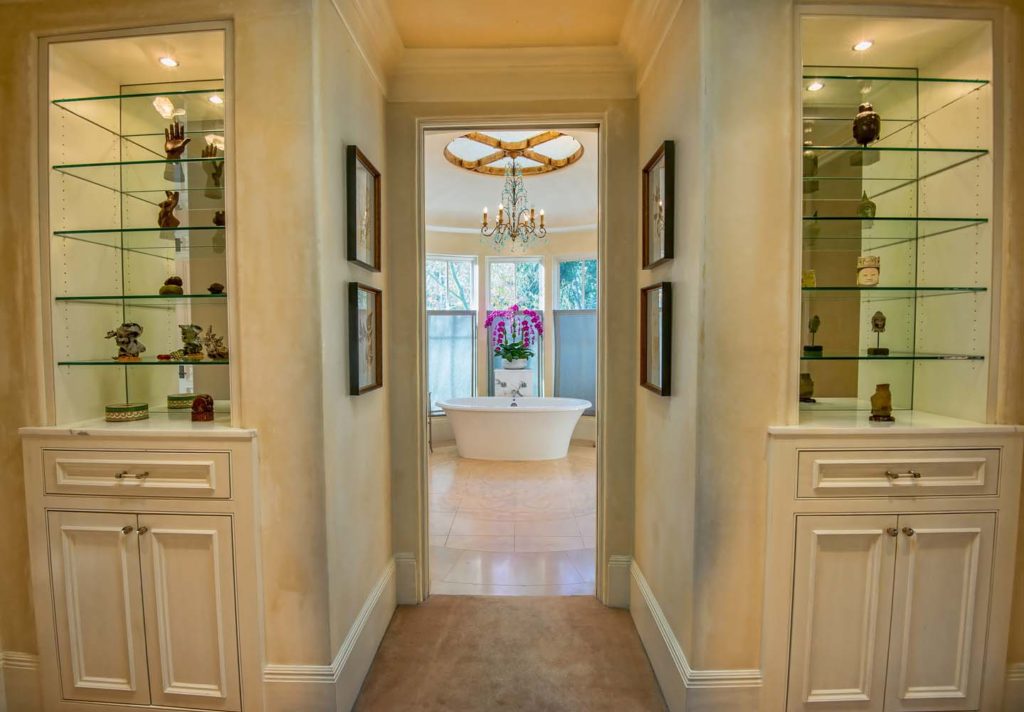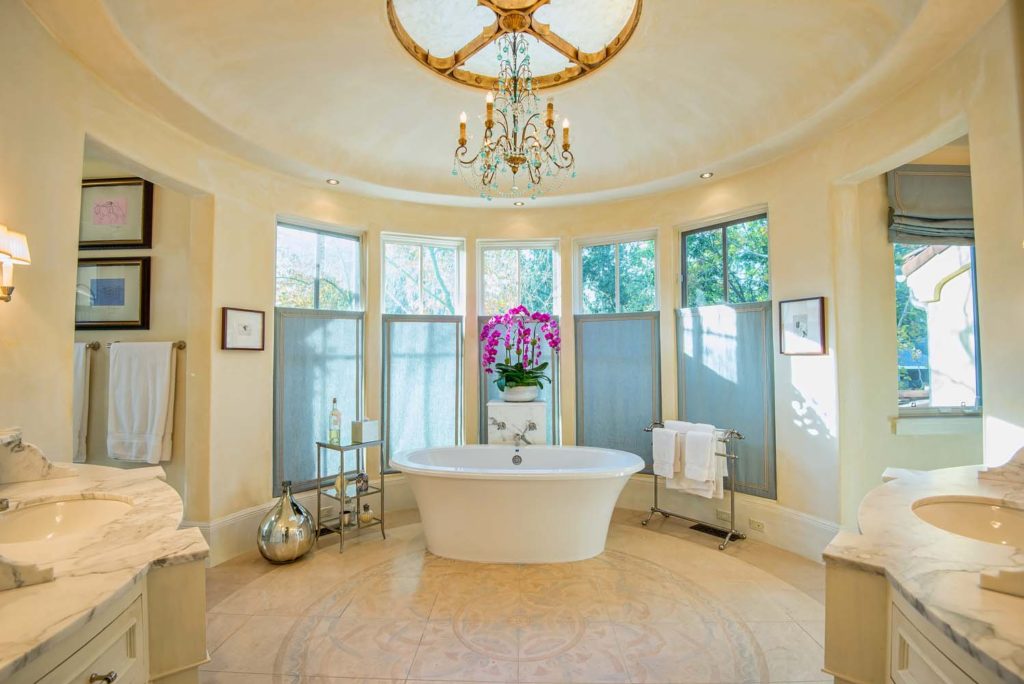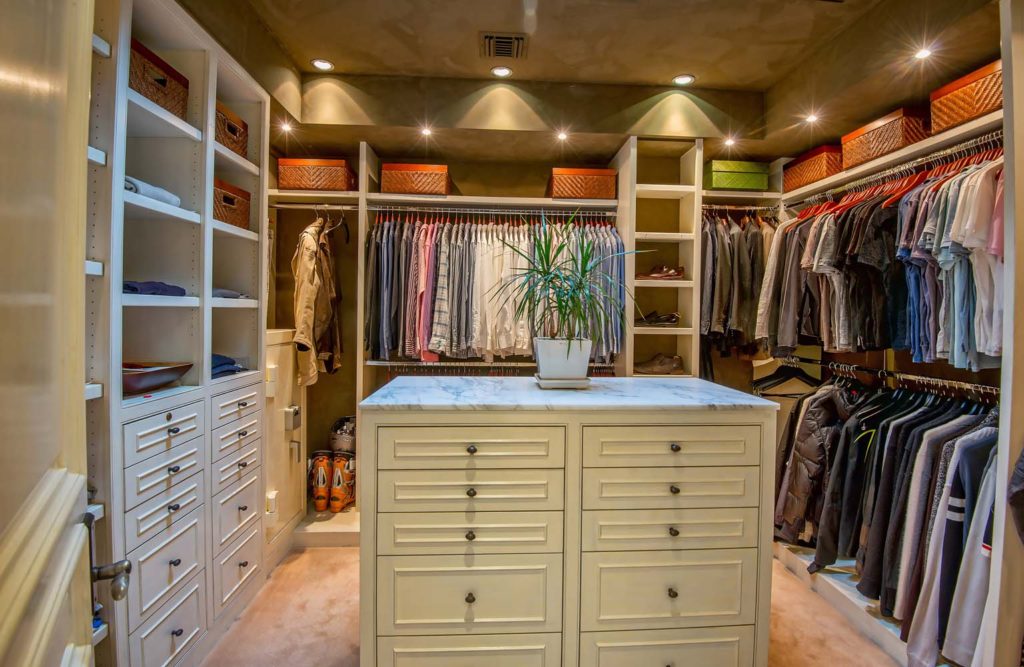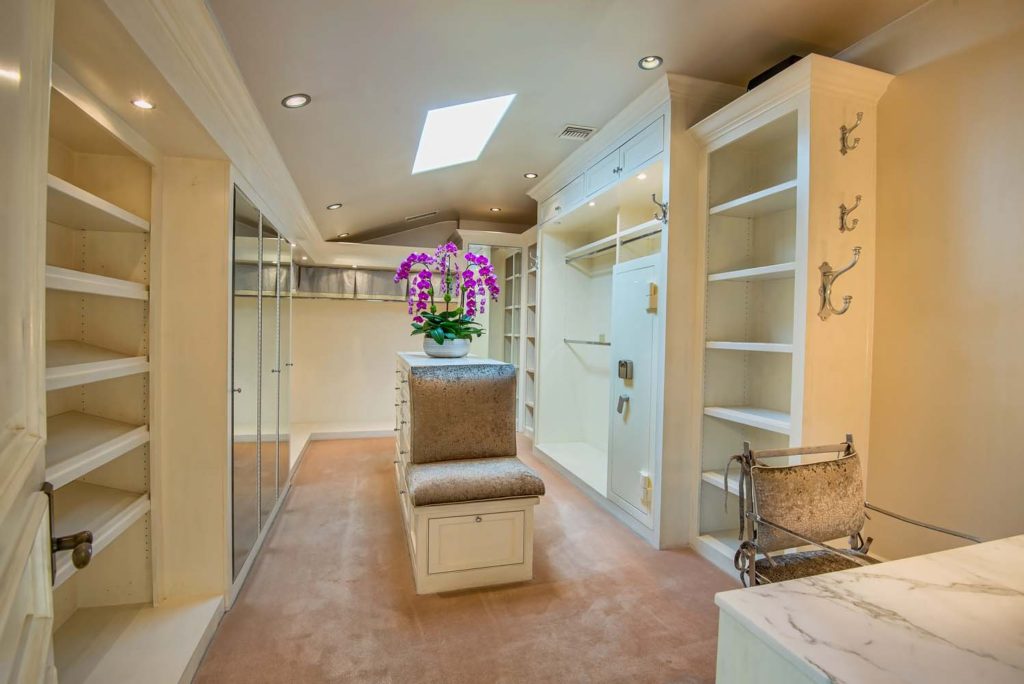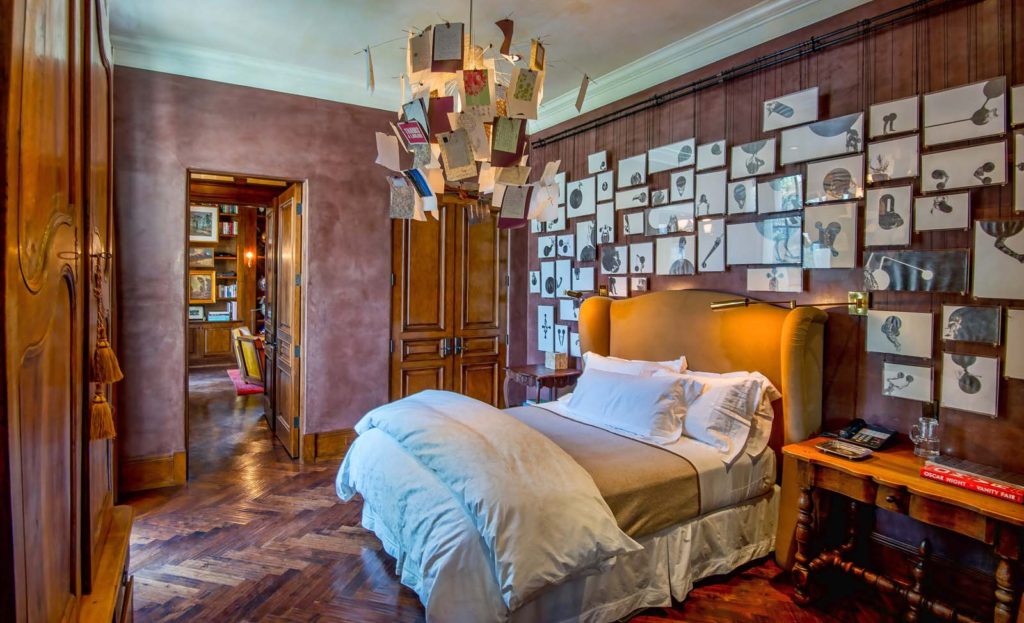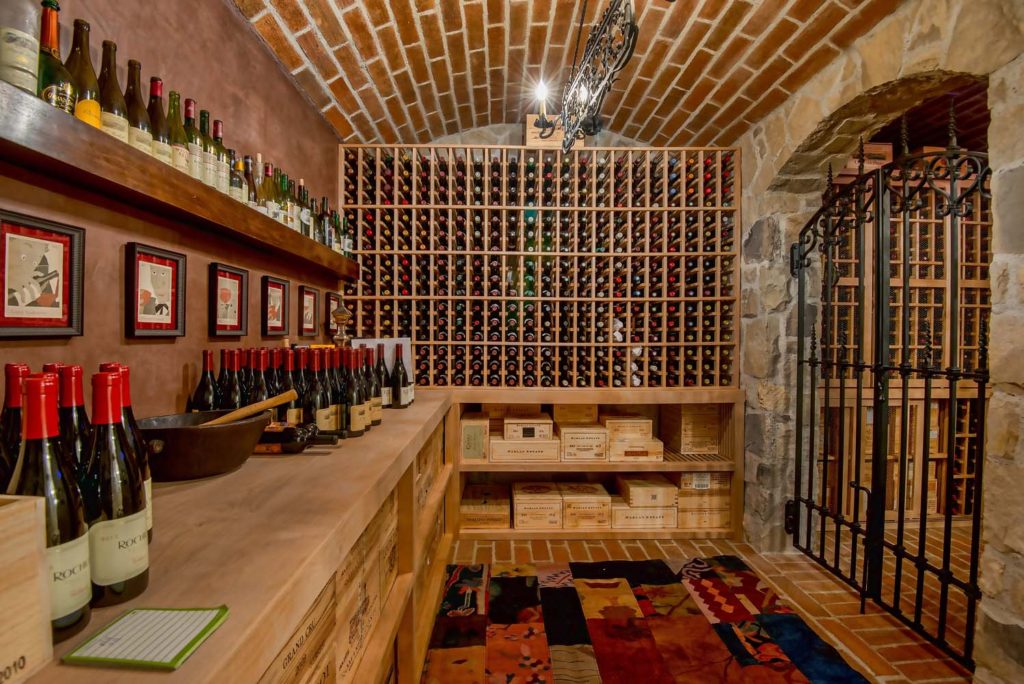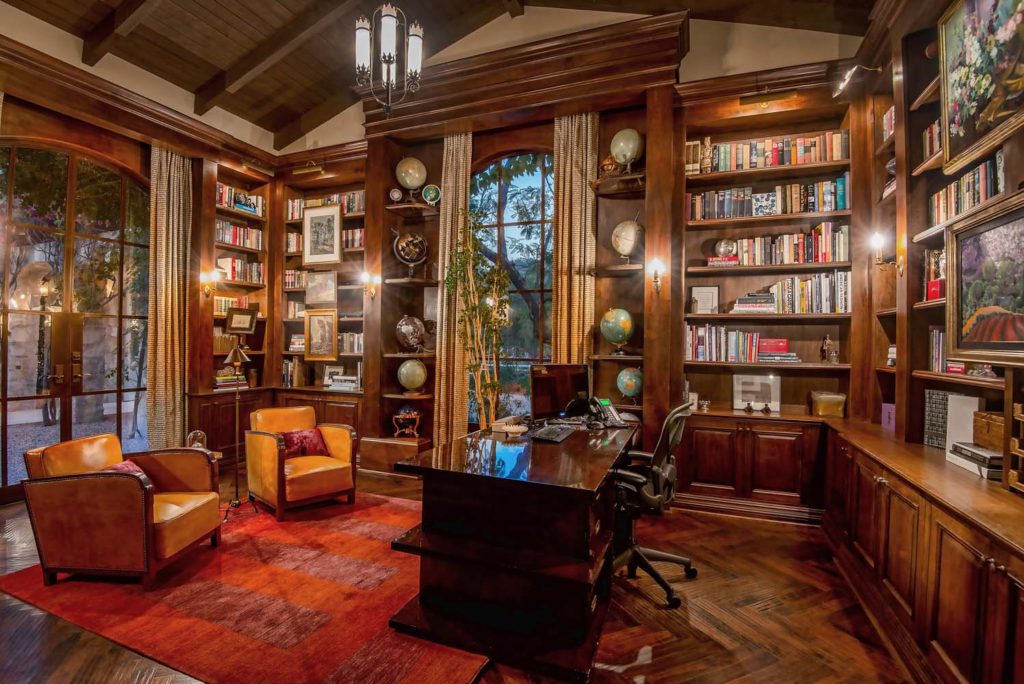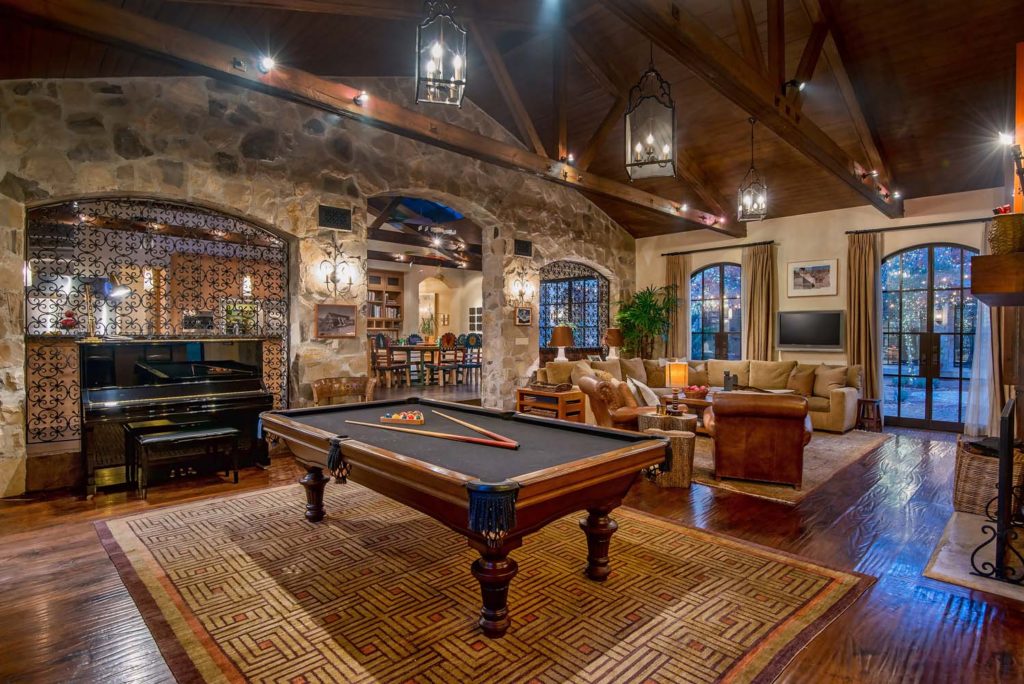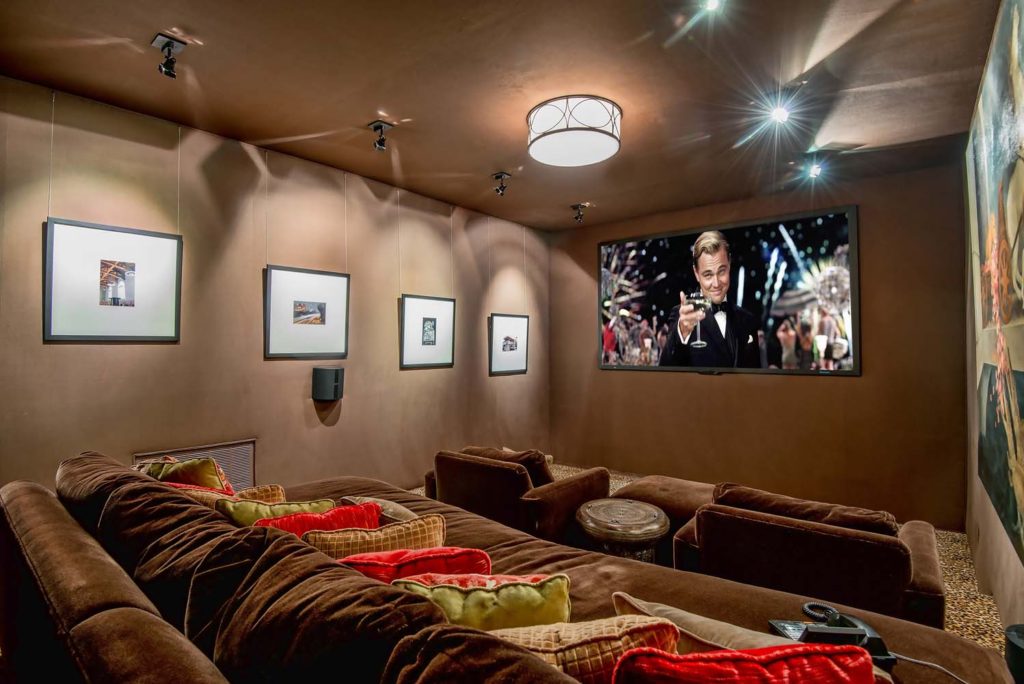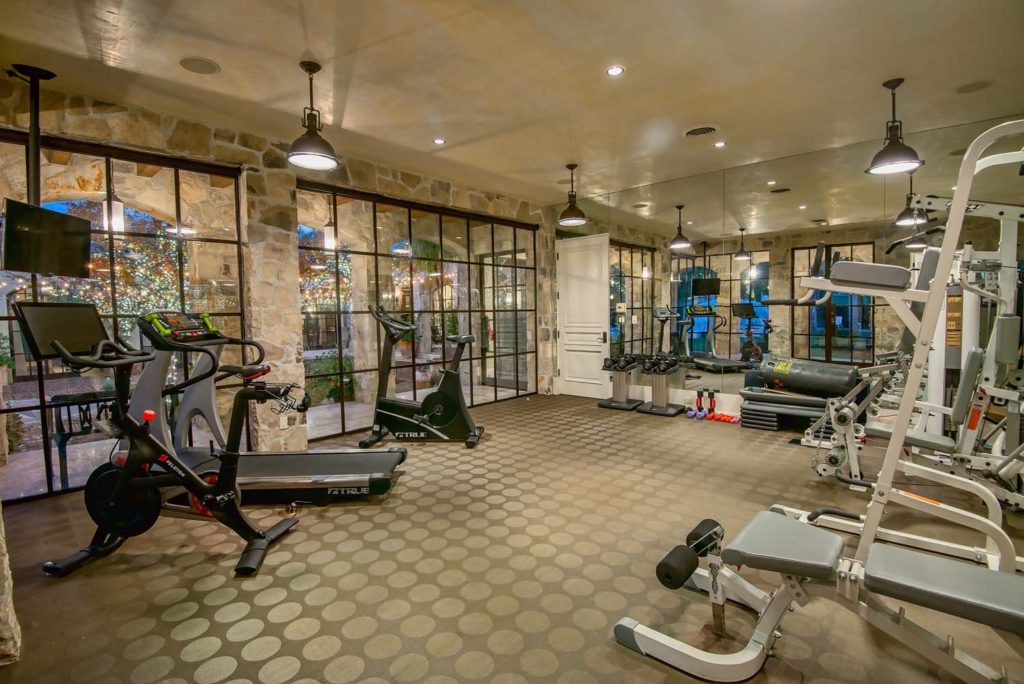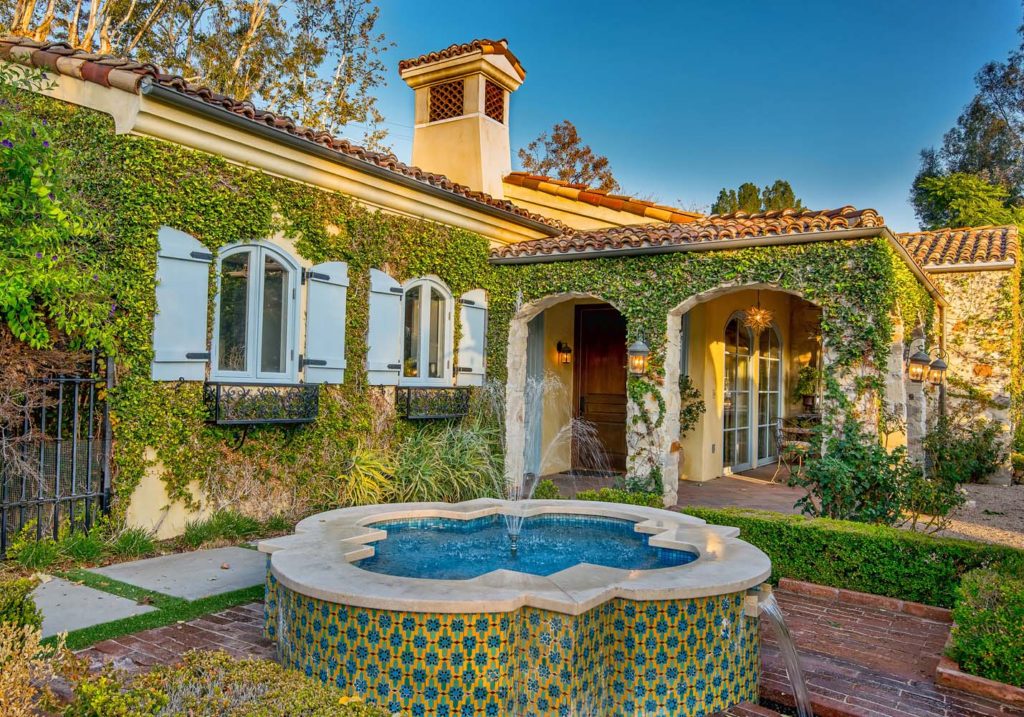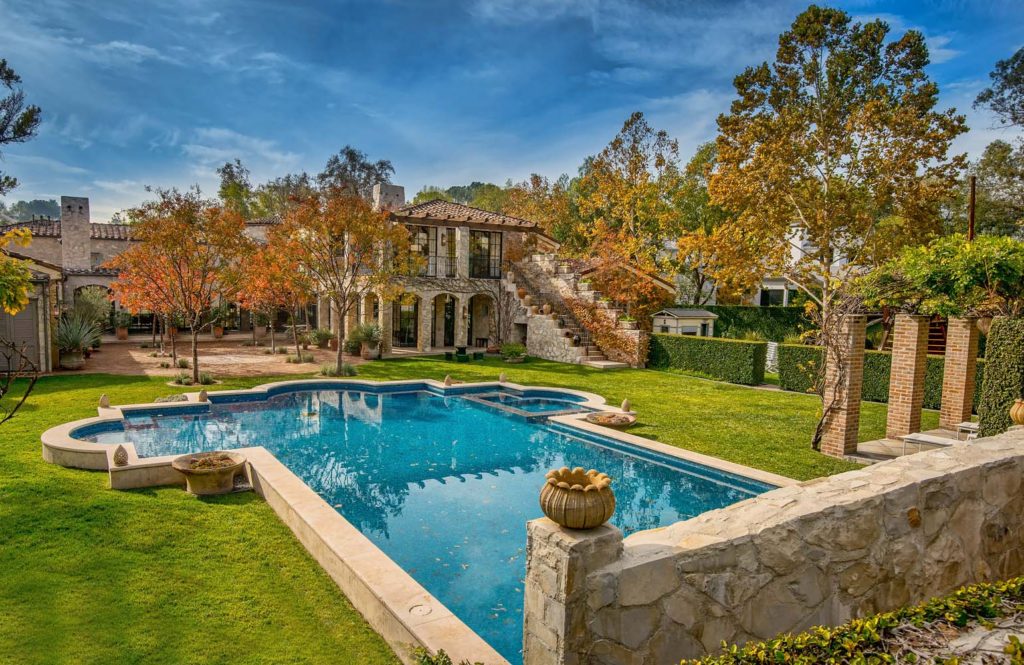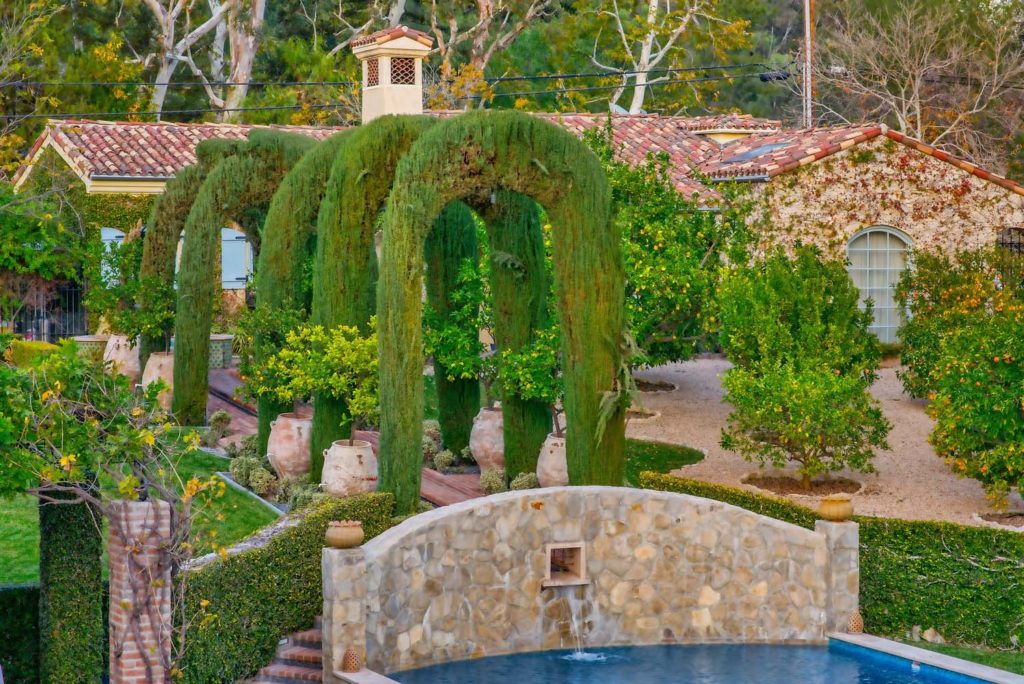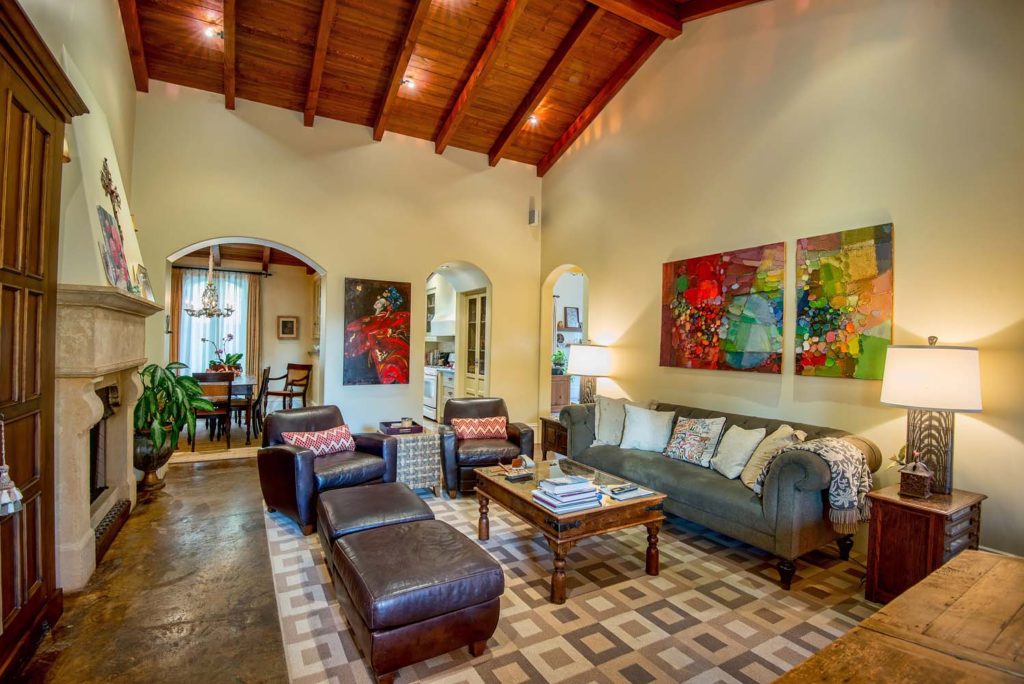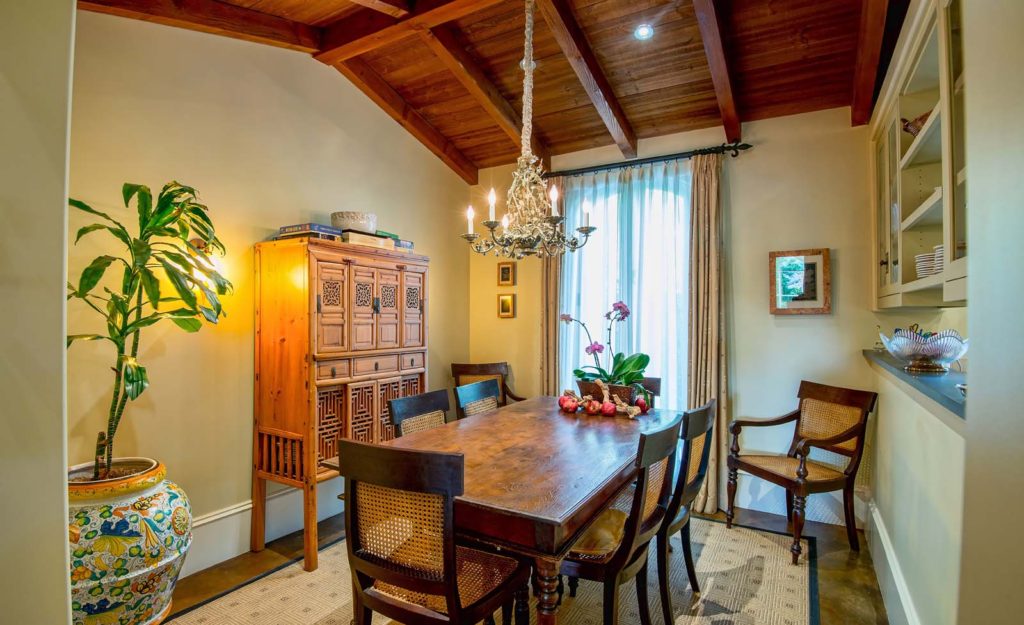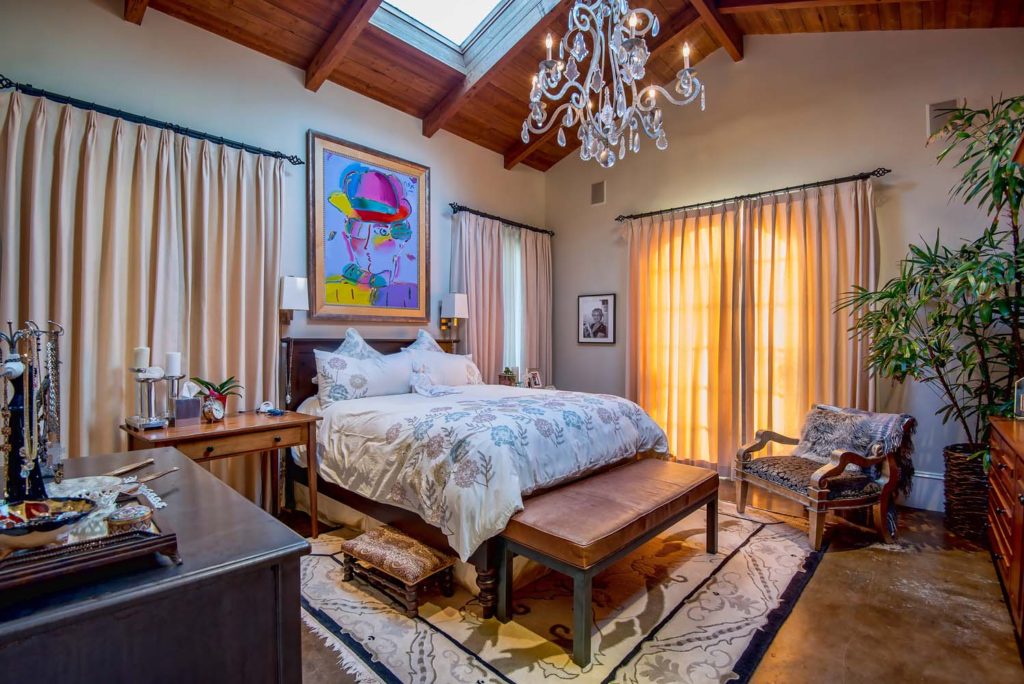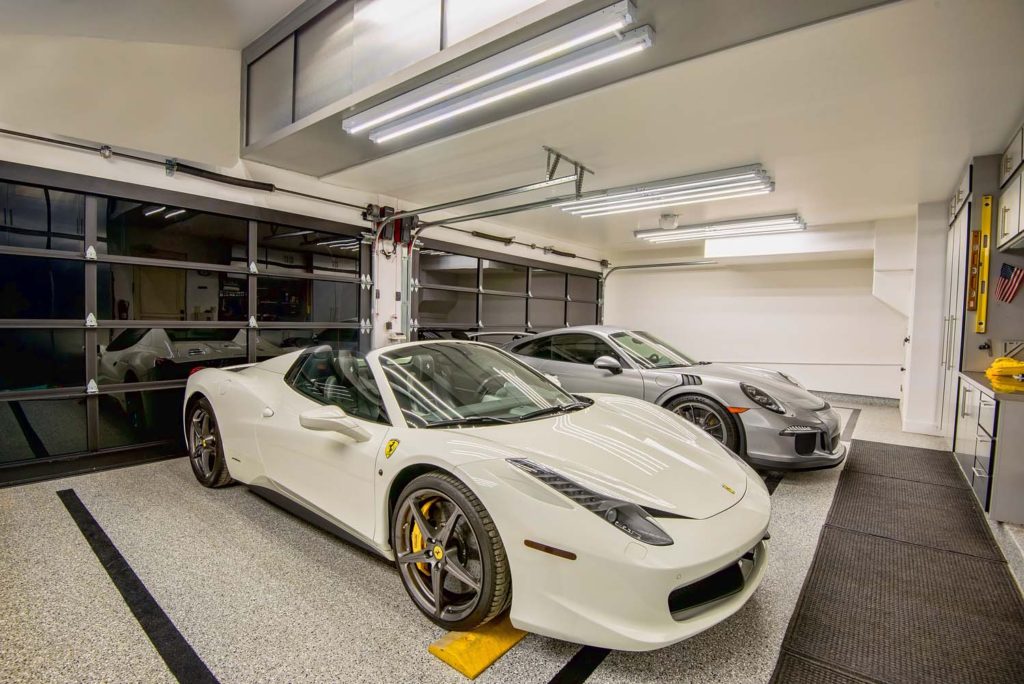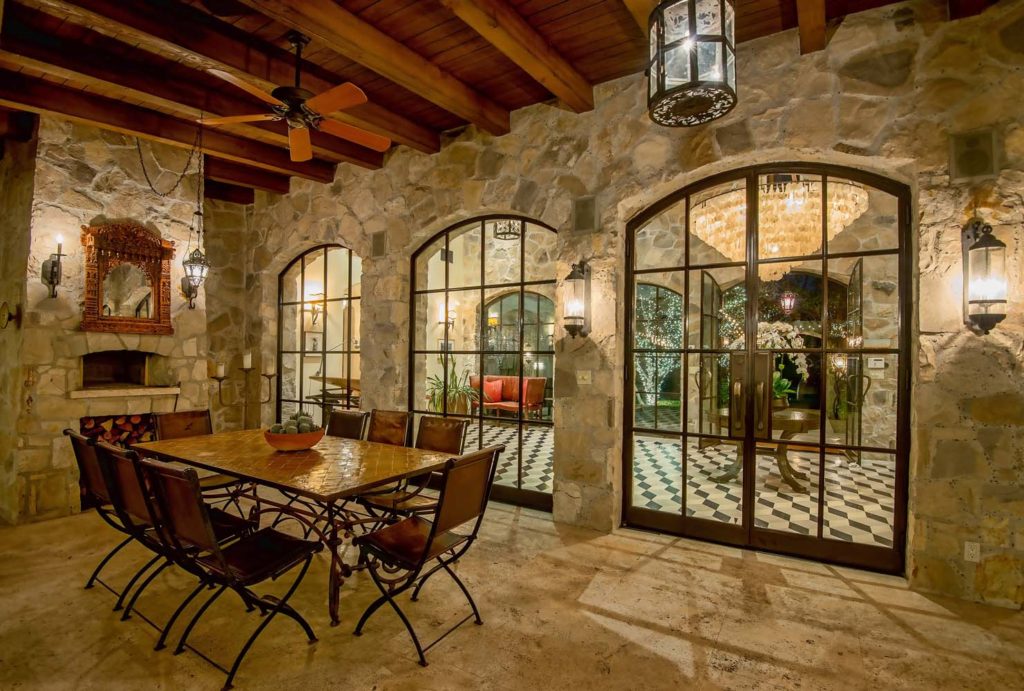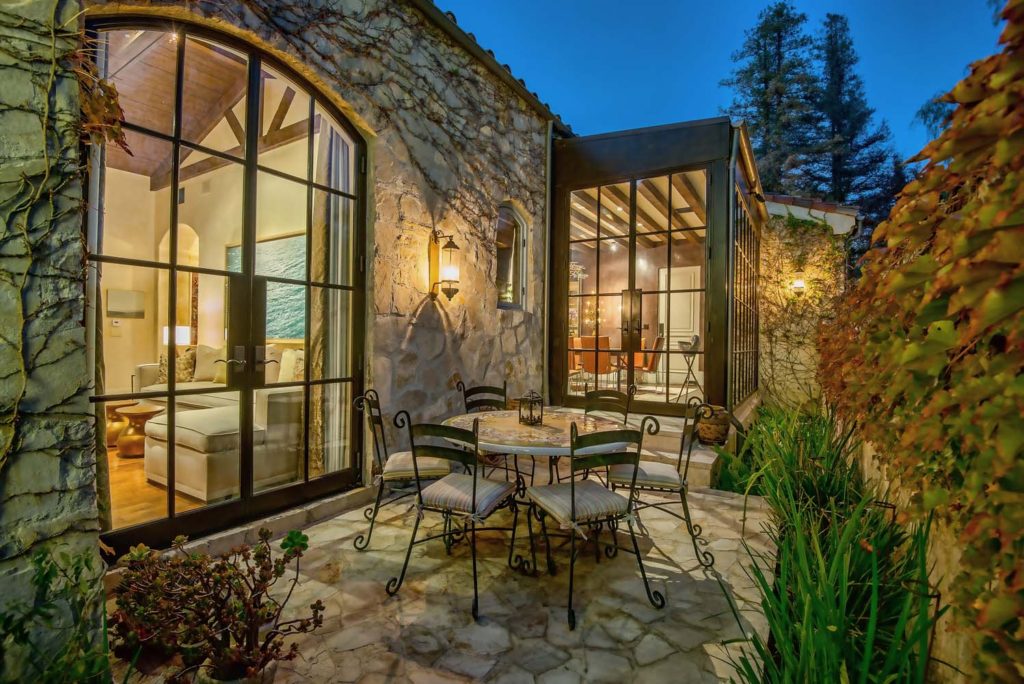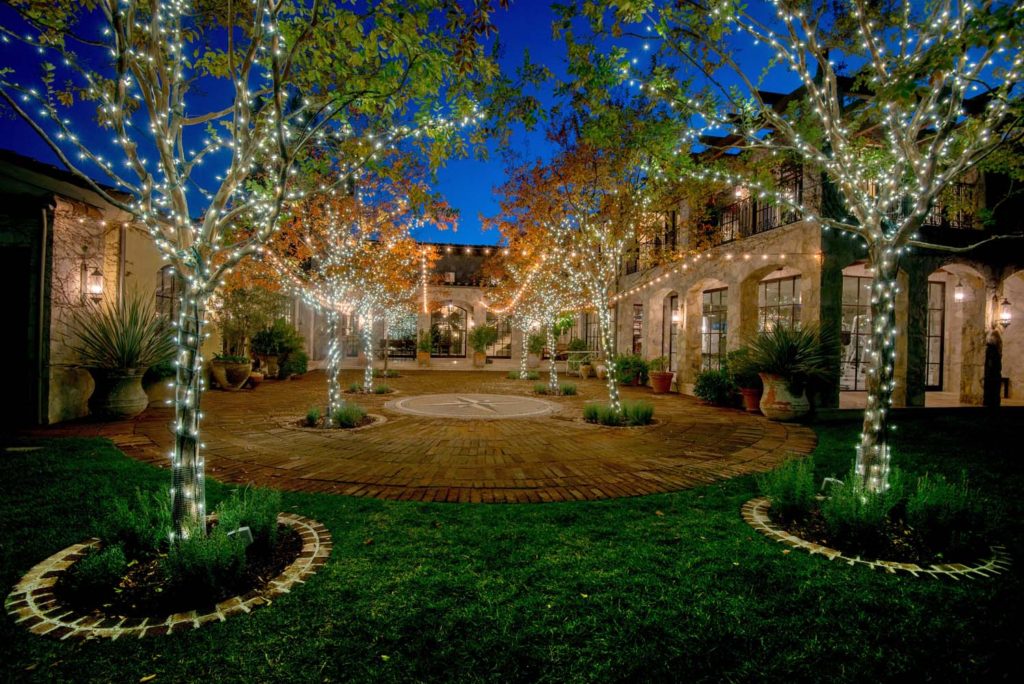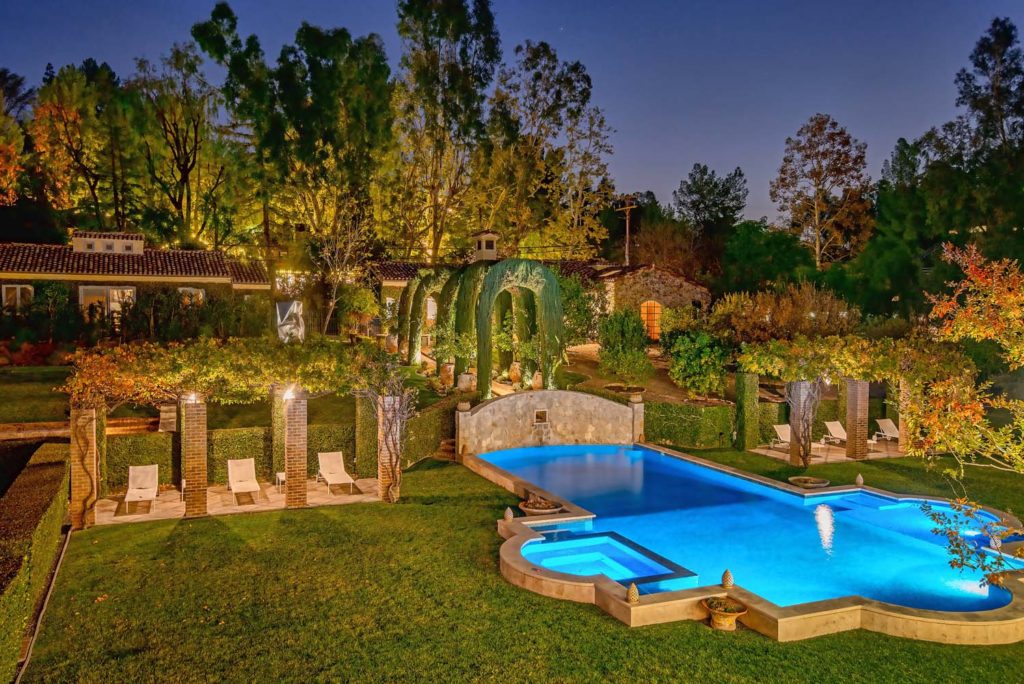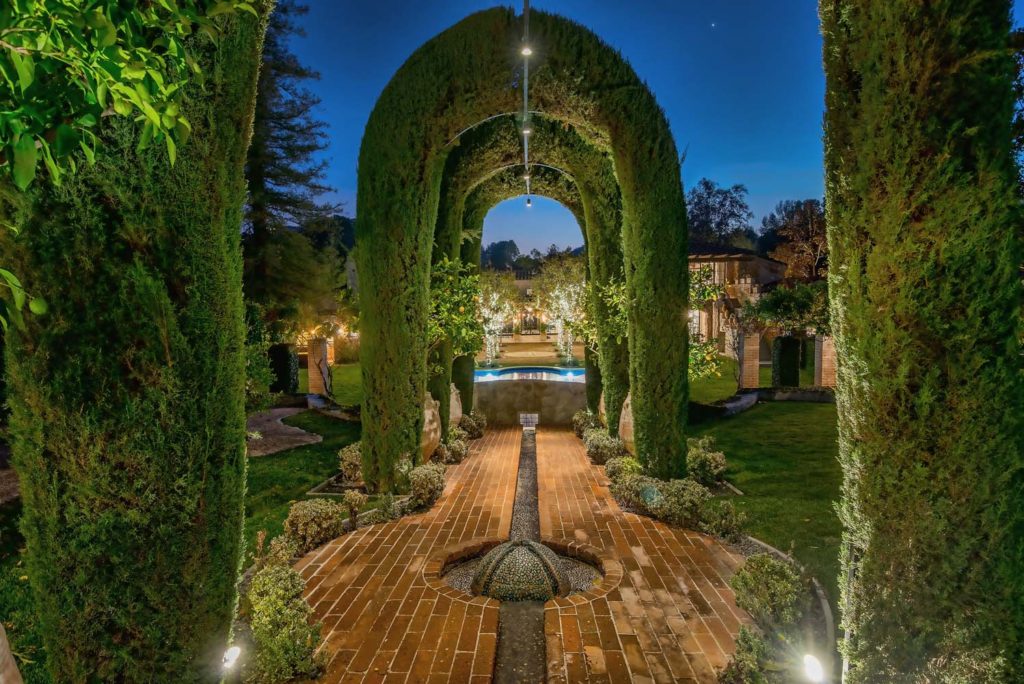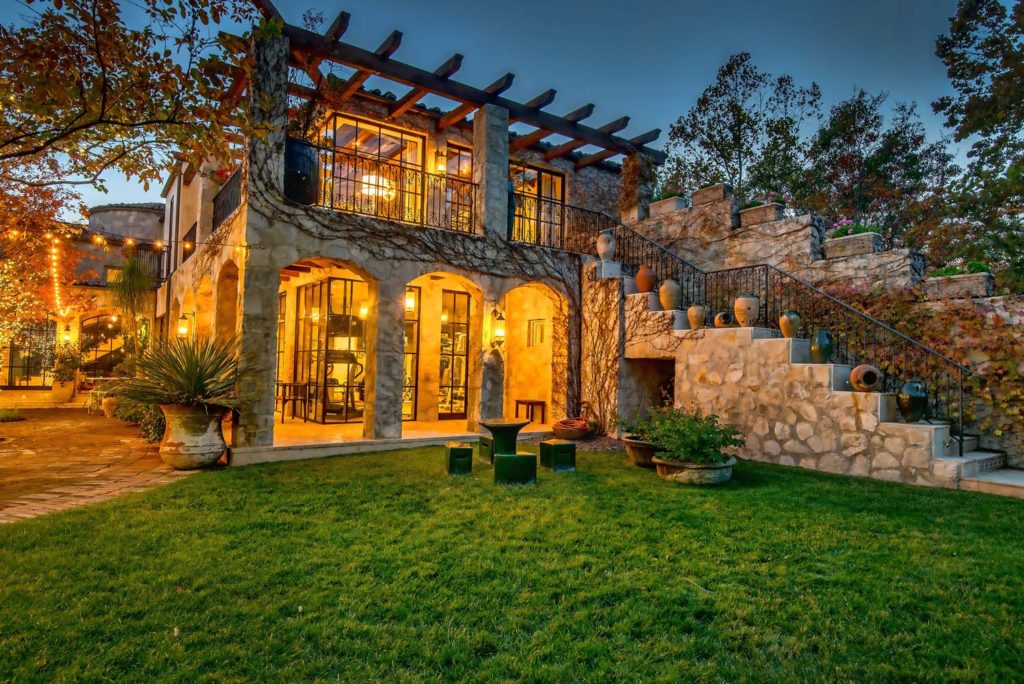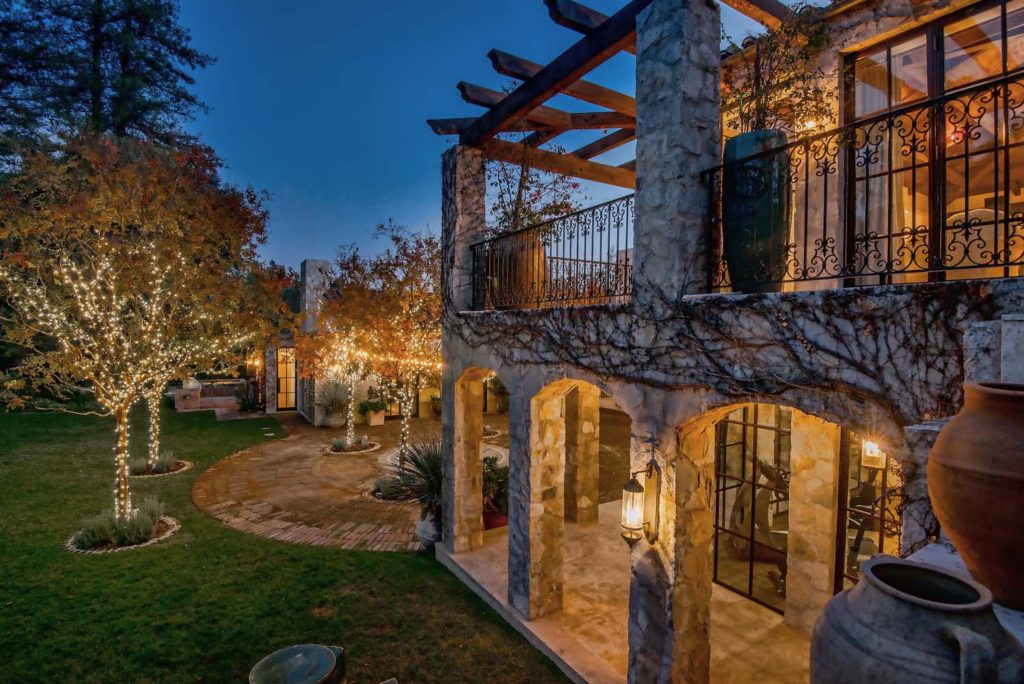 Photos by Adam Latham.
When custom homes take years and years to build, he said, it's often because people keep changing their minds. Time isn't the only casualty. "People try to fit all these bits they like that have nothing to do with the design they said they're choosing, and and they end up with a mishmash," Simons said.
He thinks the good vibe that people feel in his house comes from its consistent balance and proportion. "It reads to us, even if we don't know design or architecture," he said.
The estate, which includes a 10,200-foot mansion plus two guesthouses, is now listed for $12.5 million with Marc and Rory Shevin of Berkshire Hathaway HomeServices.
Simons loves the symmetry of the home's entrance, beginning with double archways in the front courtyard. They are topped by a pergola that's draped with bougainvillea flowers reminiscent of a home he saw in the French village of St. Antonin du Var.
The home's entrance gallery features stone archways on two sides — one facing the front courtyard and the other facing the back. More archways — these formed from Italian cypresses — lead from the pool to two guesthouses.
"I love that connection," said Simons, who included a loggia with more archways in the back courtyard, right in front of the home's gym. Above it is the master suite with a balcony rimmed with wrought iron railings.
With 6 bedrooms and 10 baths — plus guesthouses boasting 2 bedrooms each — there's room enough for friends and family to imagine their own retreat to the French countryside.
Related:
Source: Zillow Feed