Put this one on the holiday wish list now.
You might have to beg, borrow, and steal to come up with $100 million dollars to afford this 7-bedroom, 11-bathroom Los Angeles mansion (or give up 20 million $5 lattes – trust us, we did the math), but once you do, you might not have to think of much else.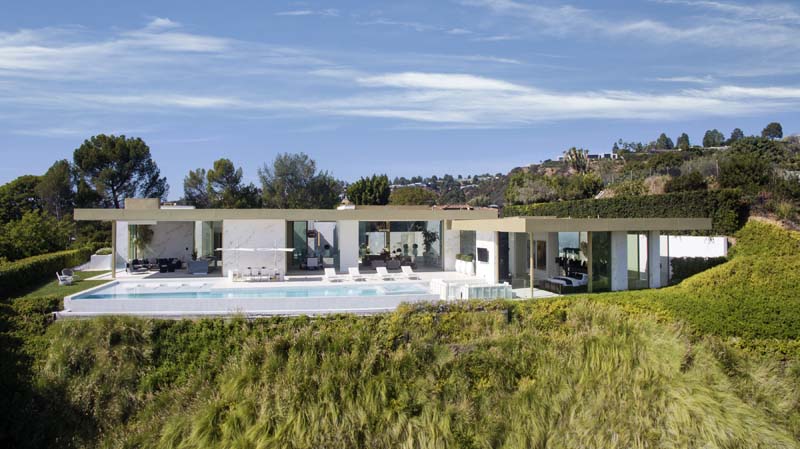 In addition to coming fully furnished with designer touches (Roberto Cavalli flooring, Fratelli Longhi doors in suede and leather), the home includes a gold Rolls-Royce, a gold Lamborghini and a private concierge for two years.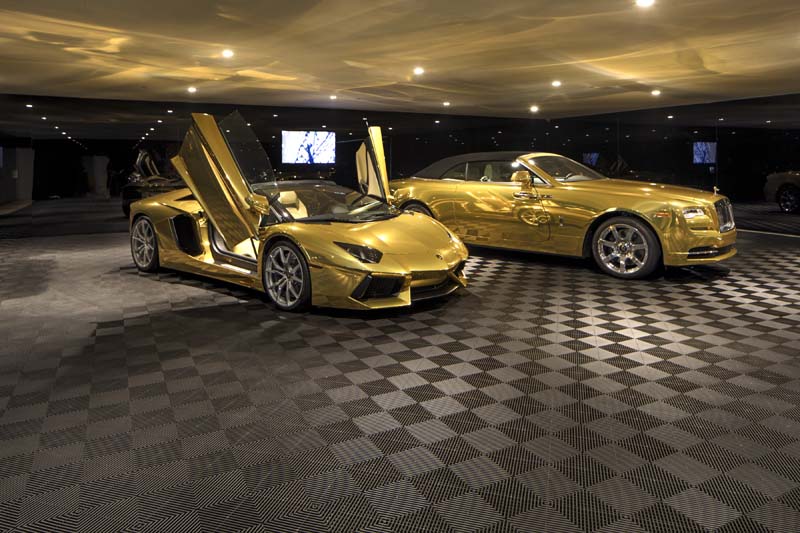 It's part of a trend of high-end homes hitting the market with bells and whistles already included, said real estate agent Drew Fenton.
"More buyers are wanting turnkey homes that come with extras, such as the art and car collection," Fenton said. "Time is money – and to accumulate, let's say, an art collection or car collection, takes lots of time."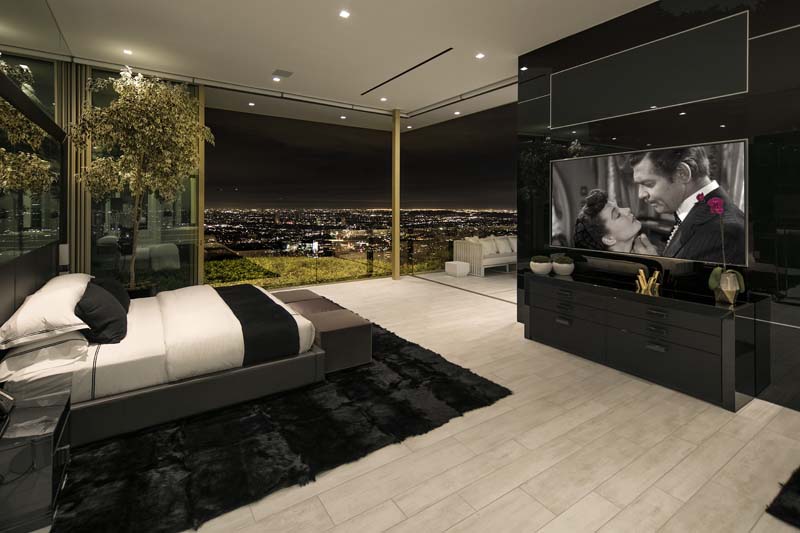 The 20,500-square-foot mansion is perched above L.A. in a neighborhood dubbed "Billionaires' Row," because it is home to a number of high net-worth individuals.
The house offers views of downtown and the Pacific Ocean. A walkway is suspended above Beverly Hills' largest indoor pool, Fenton notes, with a 20-foot-high glass waterfall.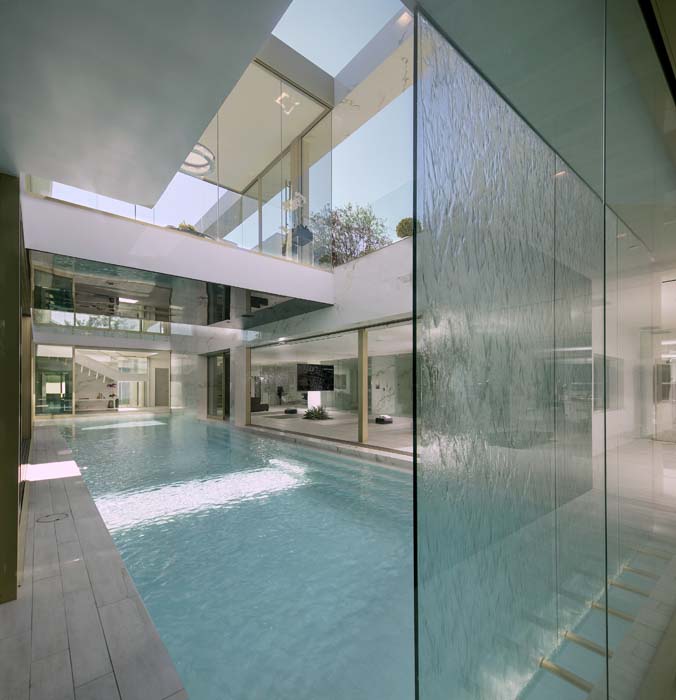 Motorized sliding doors open up to the deck, outdoor pool and vista.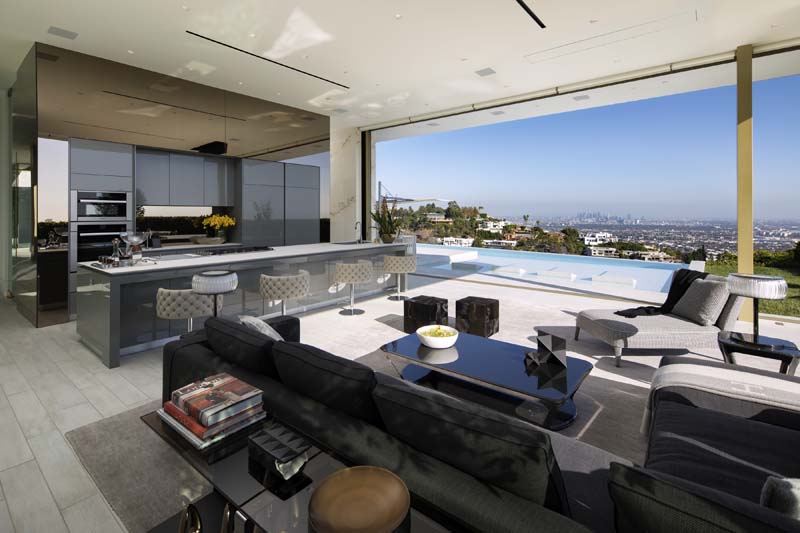 There's a $2 million dollar art collection at the ready, along with a Champagne vault (177 bottles of Cristal are already stocked).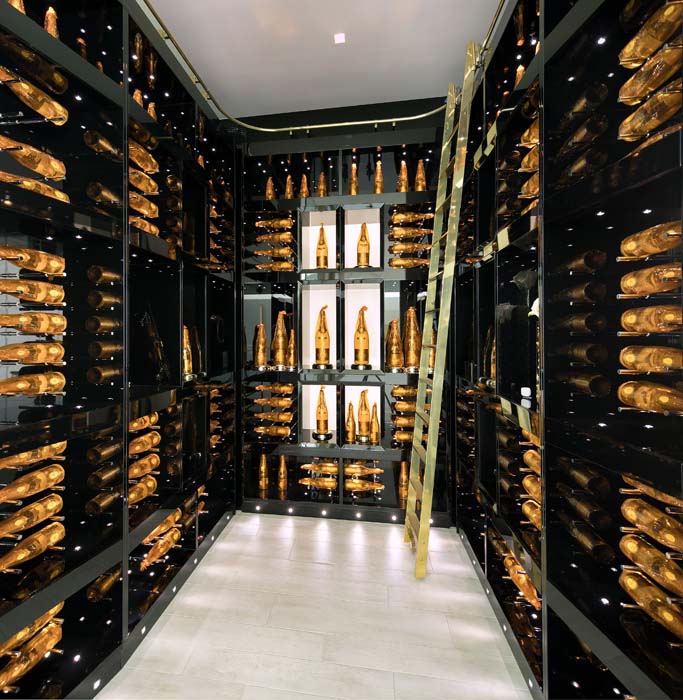 The house also has a 15-person home theater, and a so-called car museum with space to display 10 vehicles.
The developer is Nile Niami, who also produced movies such as "The Patriot." His next project is a $500 million dollar mansion in Bel Air, which will include a "jellyfish room" – a space to relax as jellyfish swim around you.
Drew Fenton with Hilton & Hyland holds the listing.
Photos courtesy Jim Bartsch
Related:
Source: Zillow Feed