King of the Nerds Chris Hardwick and his wife, Lydia Hearst, have a unique home style described by Chris as "Victorian gentleman serial killer." Their 8,240-square-foot home is full of one-of-a-kind details, and he invited us in to see them.
The home is remarkable in many ways. These are five of our favorite details.
An architectural pedigree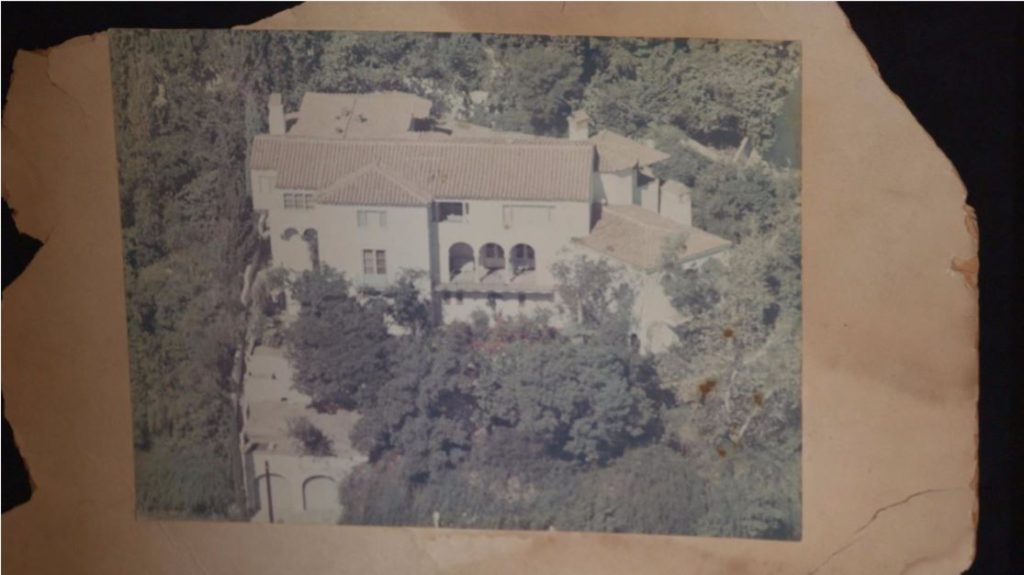 Photo courtesy of Indigenous Pictures
Famed L.A. architect Paul Williams, the first African-American member of the American Institute of Architects, built this sprawling Spanish Colonial-style home in 1928. His architecture lives on throughout Los Angeles in homes originally built for Lucille Ball and Frank Sinatra, and in his early work designing public buildings for the Los Angeles City Planning Commission.
Surprise hand-painted wood beams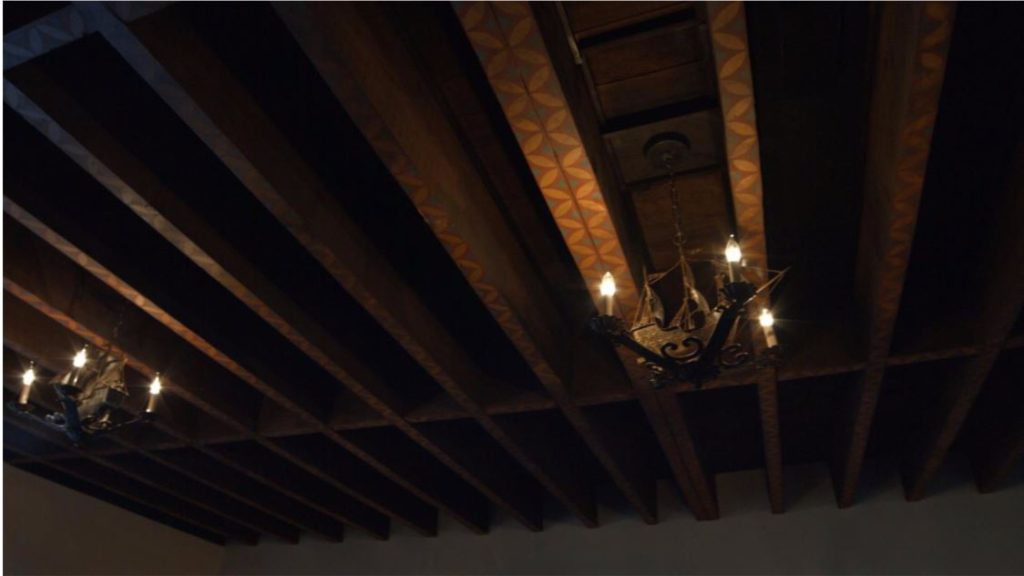 Photo courtesy of Indigenous Pictures
When designing their home, Chris and Lydia could imagine nothing less for this Prohibition-era mini-ballroom than stately wood beams. Little did they know that when they removed the ceiling drywall, added by a previous owner, they would find these intricate hand-painted wood beams. All the couple had to do was give the beams the pirate-ship light fixture touch they never knew they needed.
What every house needs: two mice with a Ouija board
Photo courtesy of Indigenous Pictures
These mice – who clearly have never seen a horror movie, or they'd know better than to play with a Ouija board – sit under a bell jar in Chris and Lydia's library. Designed by Daniel Hirsch, these mice serve as a daily reminder to never mess with forces you cannot understand.
Griffith Observatory views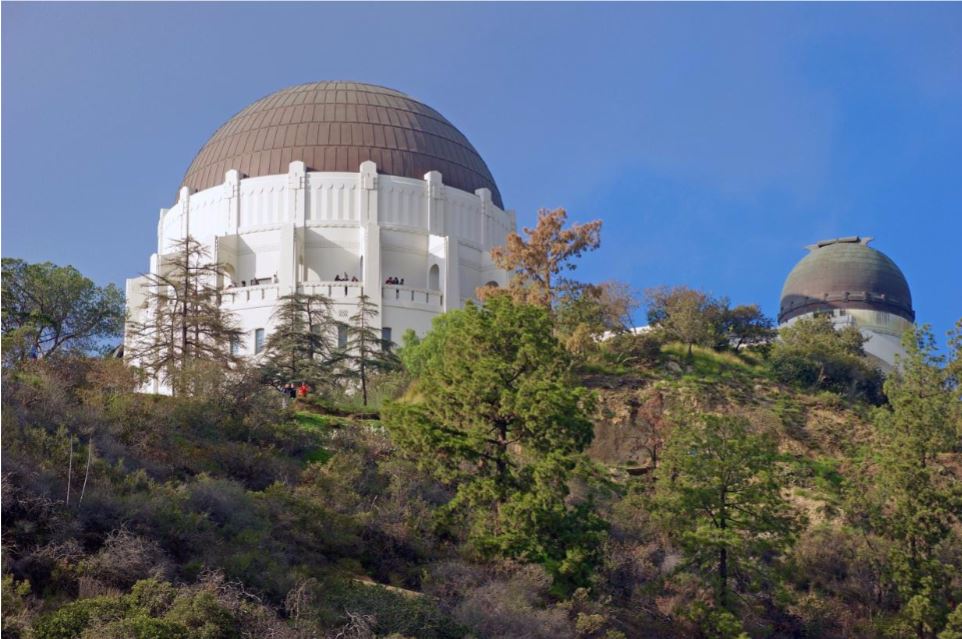 Photo from ShutterStock
In another genius move by Paul Williams, the house was designed to perfectly frame views of the Griffith Observatory. Best seen from the library of their home, the observatory view, marred only by a palm tree in need of desperate pruning, is one of Chris and Lydia's favorite features of their home. Chris vows to someday find the owner, and prune the tree.
Antiques with a romantic history
Photo courtesy of Indigenous Pictures
To use a phrase that has never been uttered before, Chris and Lydia have a sconce story to prove they were soulmates before they even met.
The sconce seen above is one of a set of four. Chris purchased one pair at an antiques store in Los Angeles to go in his first home, having no clue where the fixtures came from. Lydia got hers from a castle in England, but was only able to get two of them – the other two were missing.
Smash cut to discovering that the love of her life owned the other two from the set. The sconces now face each other in the couple's living room, accented by an intricate piece of art by Kris Kuksi. It's almost as if Chris and Lydia had to get married to reunite the sconces.
Related:
Source: Zillow Feed