Ellen DeGeneres has made quite a name for herself in real estate. When she's not busy buying and selling property with wife Portia de Rossi, she's designing her new home furnishings line and writing books about her home renovation experience.
Her newest offering, on the market for $45 million, might the best one yet: a romantic, secluded villa in the hills of Santa Barbara.
The home – appropriately dubbed "The Villa" – was designed in 1930 by architect Wallace Frost, who spent time living in Italy.
The barrel-tiled roof, terra-cotta surfaces, 18th-century tiles, vintage light fixtures and rustic exposed-beam ceilings certainly are reminiscent of Tuscany. Inside the 10,500-square-foot estate are 6 bedrooms, 8 bathrooms, 9 fireplaces and multiple libraries.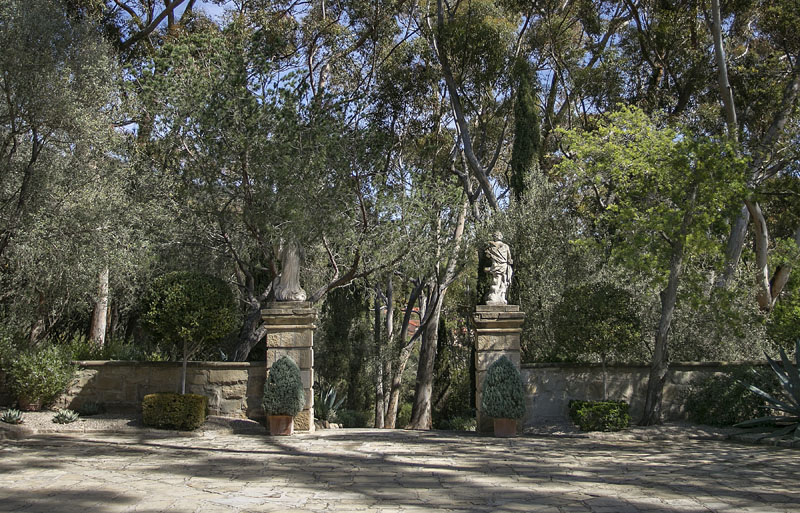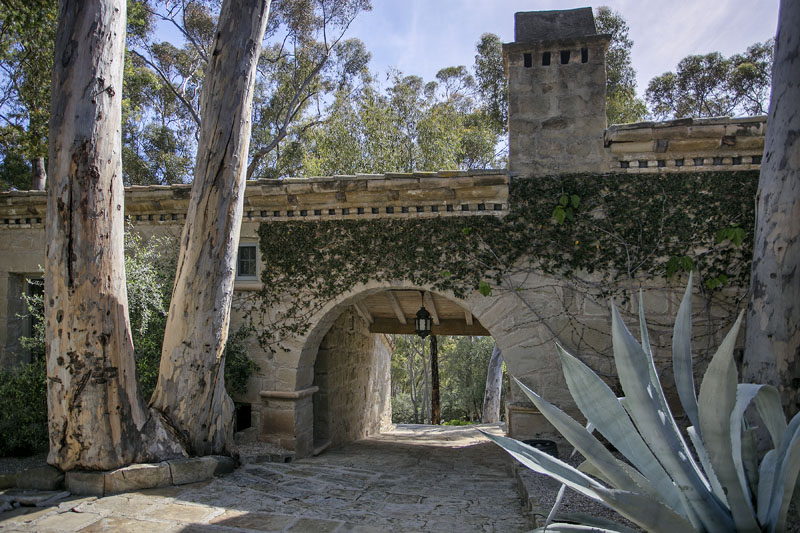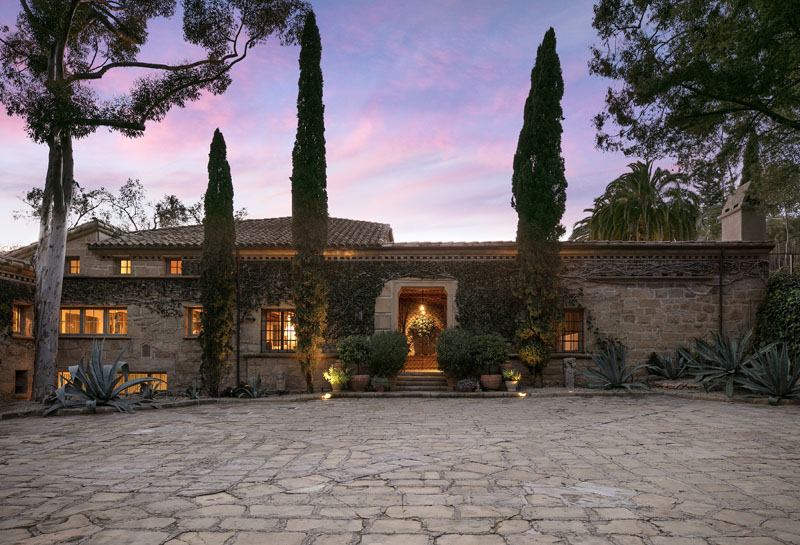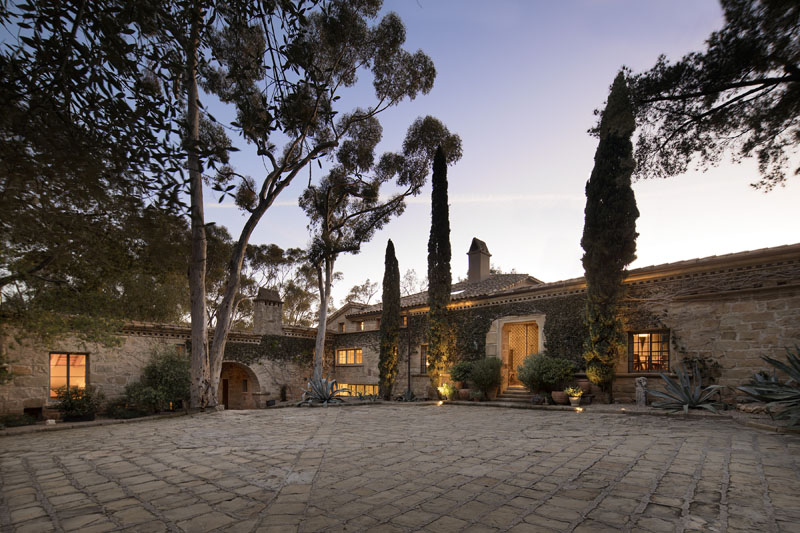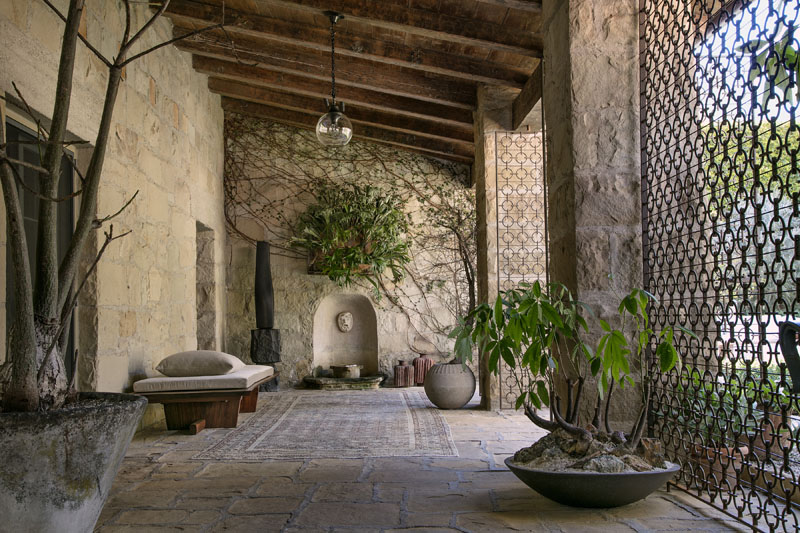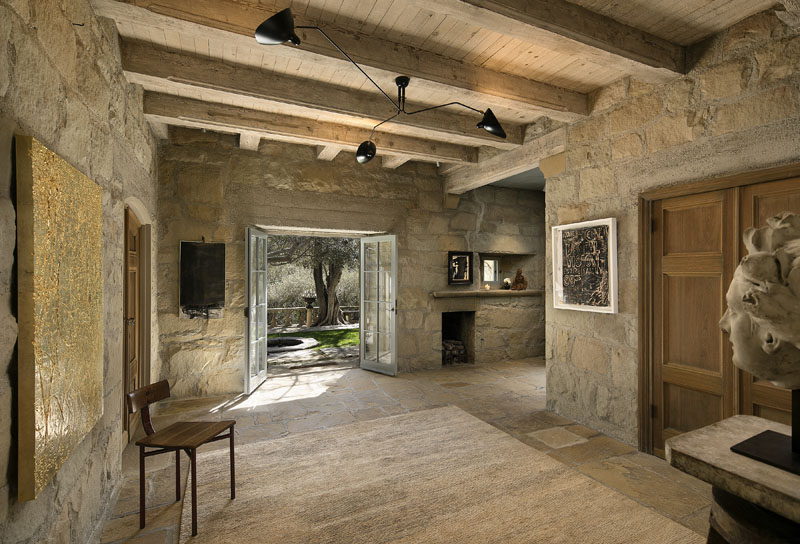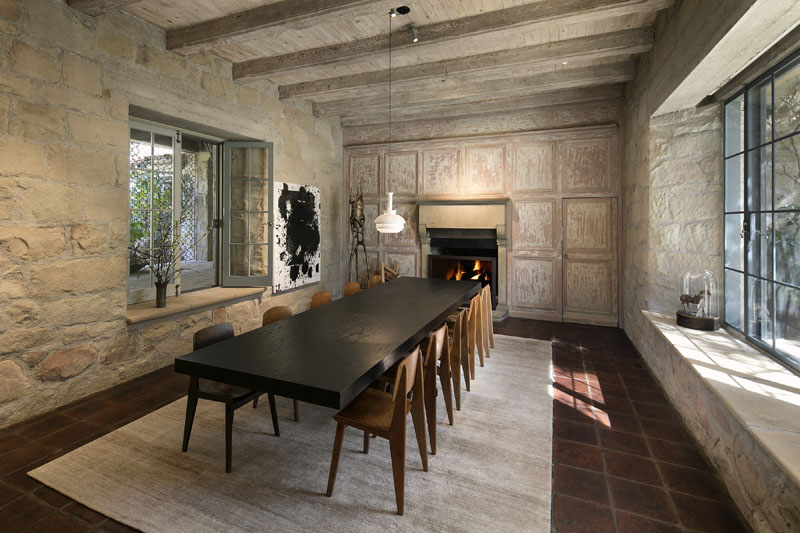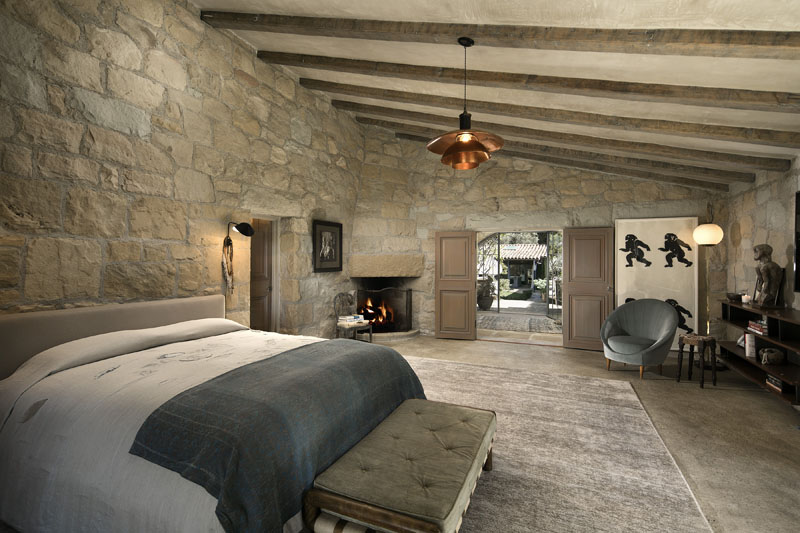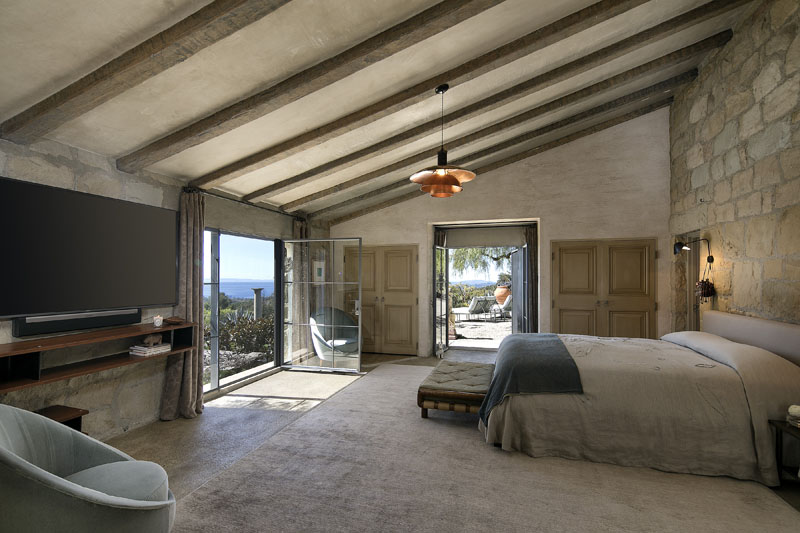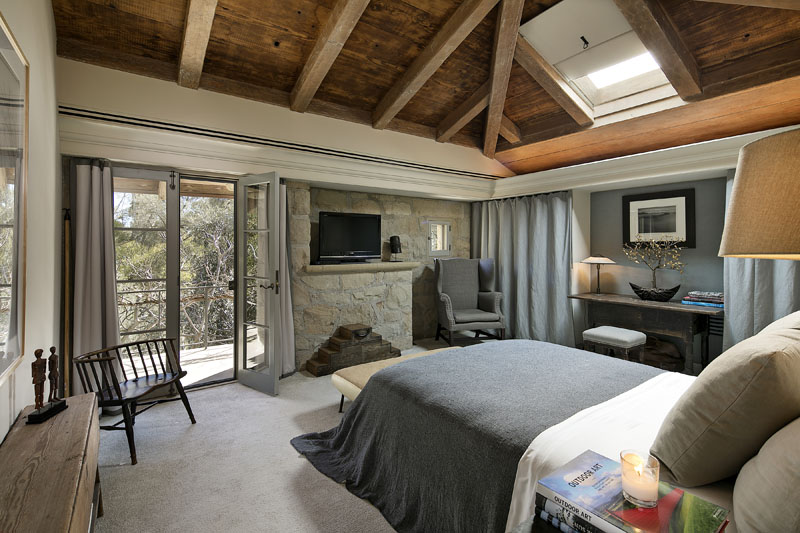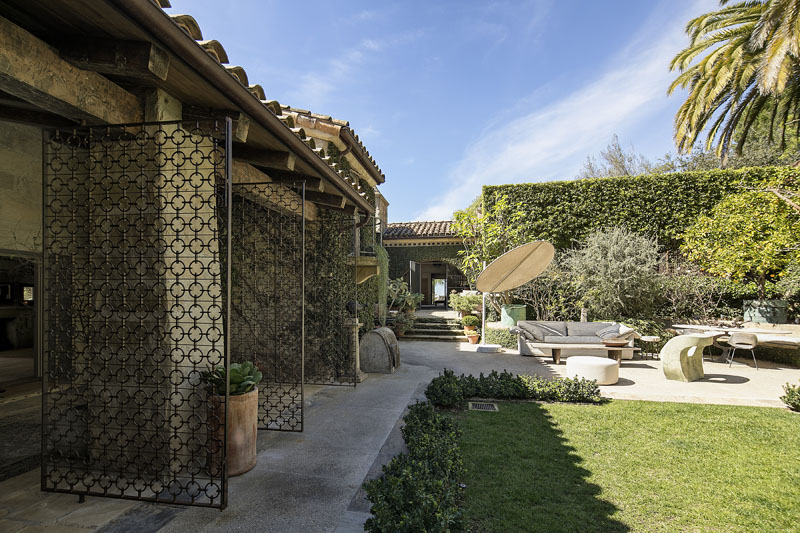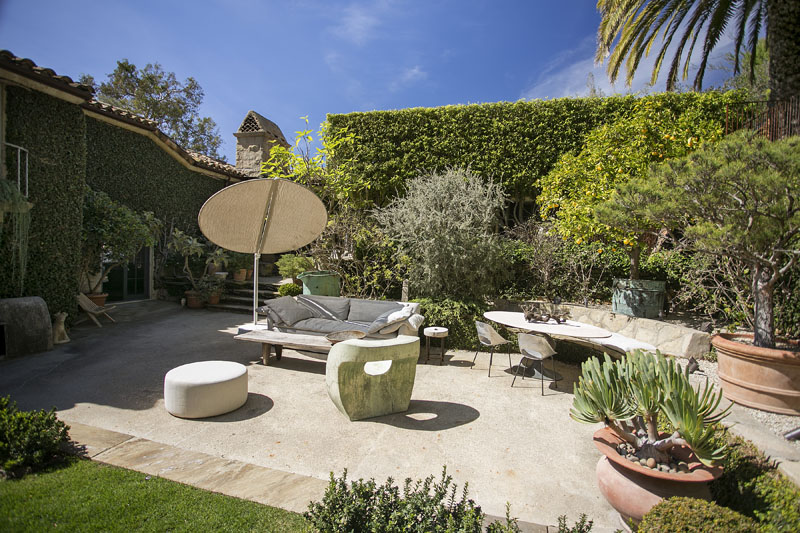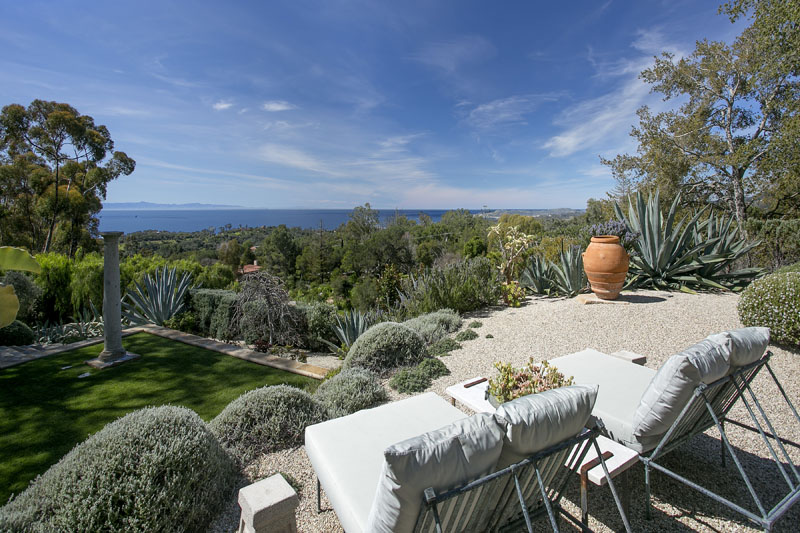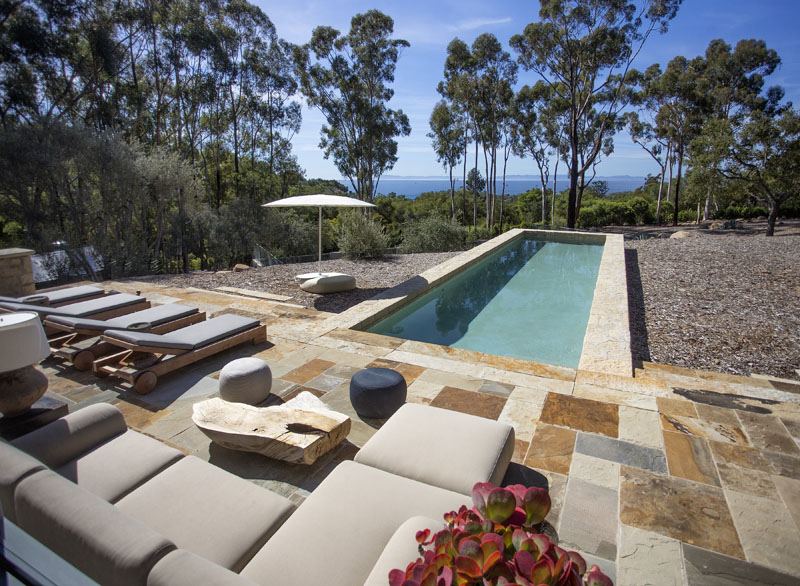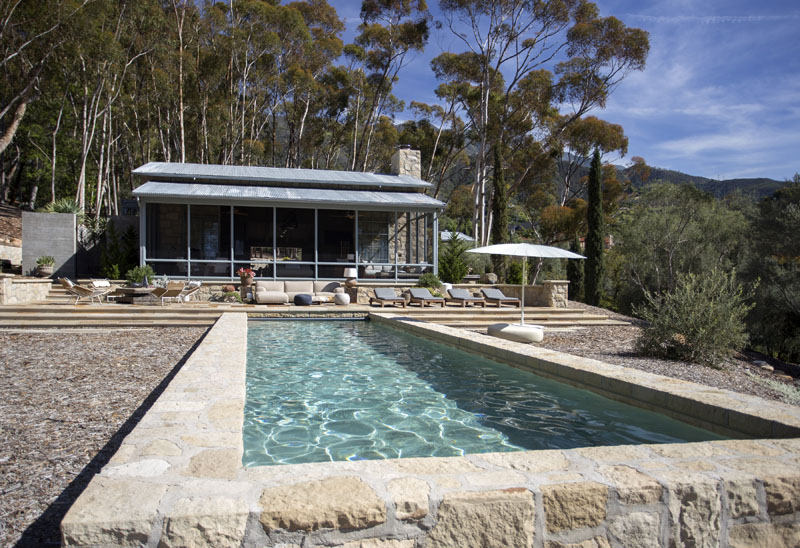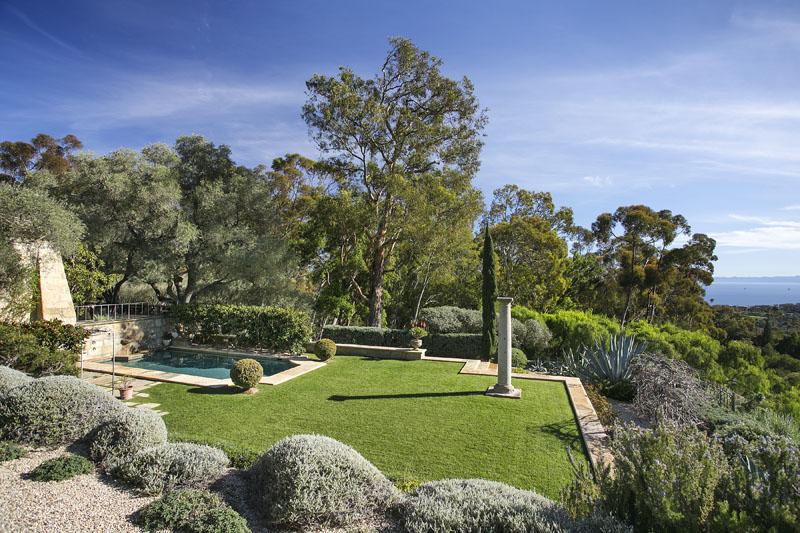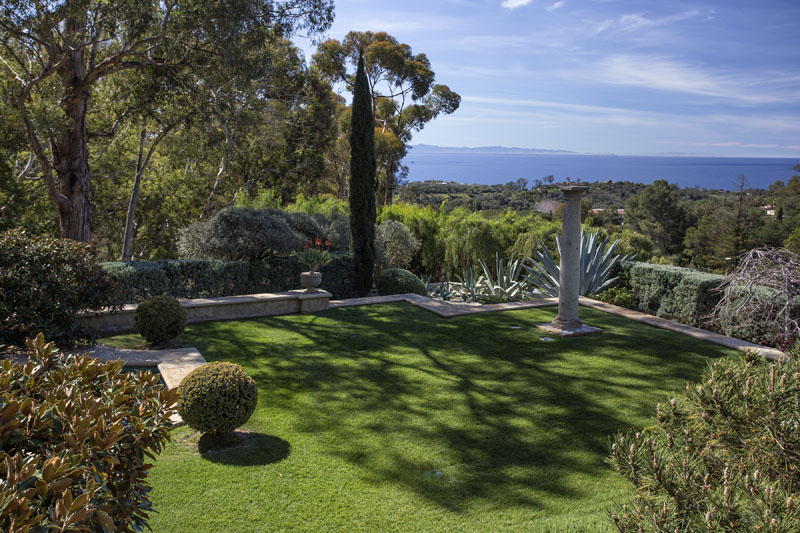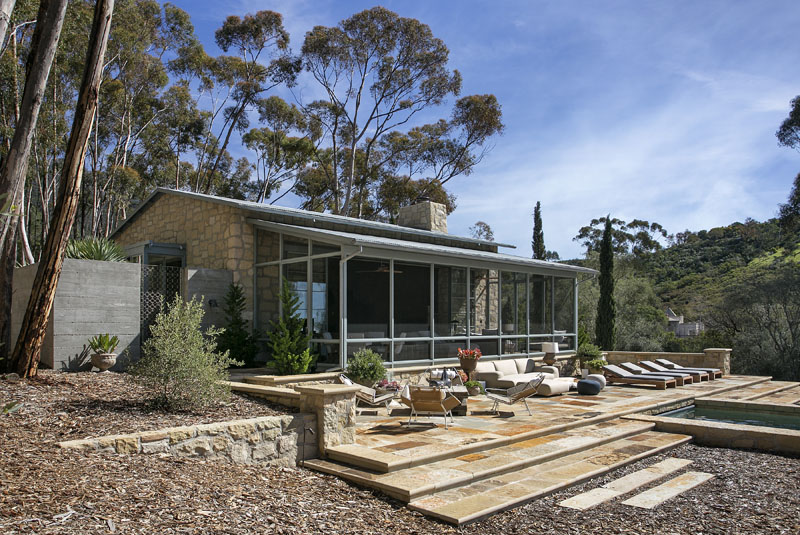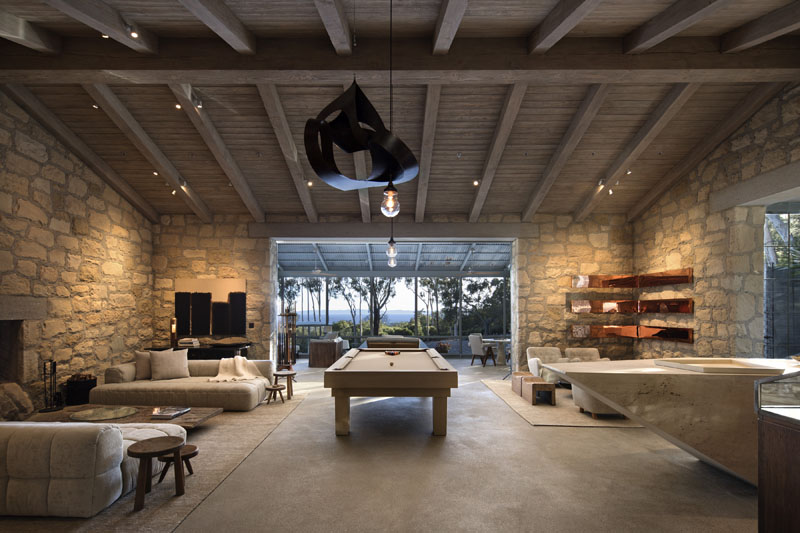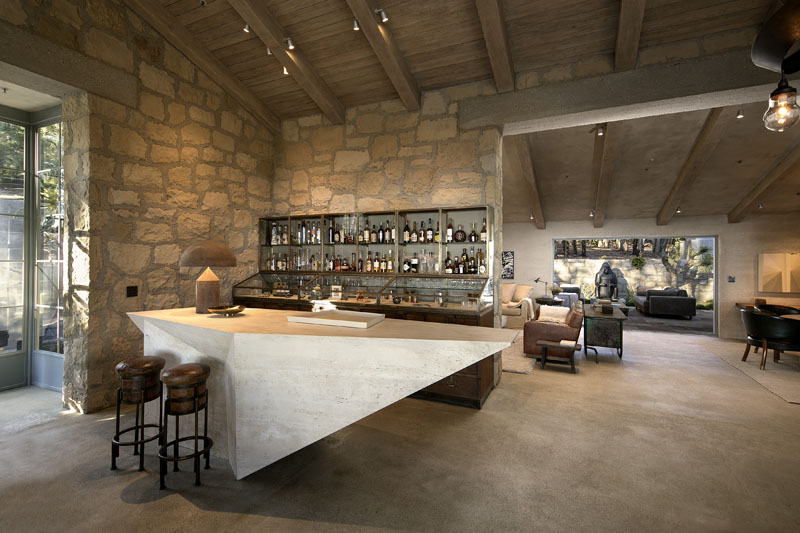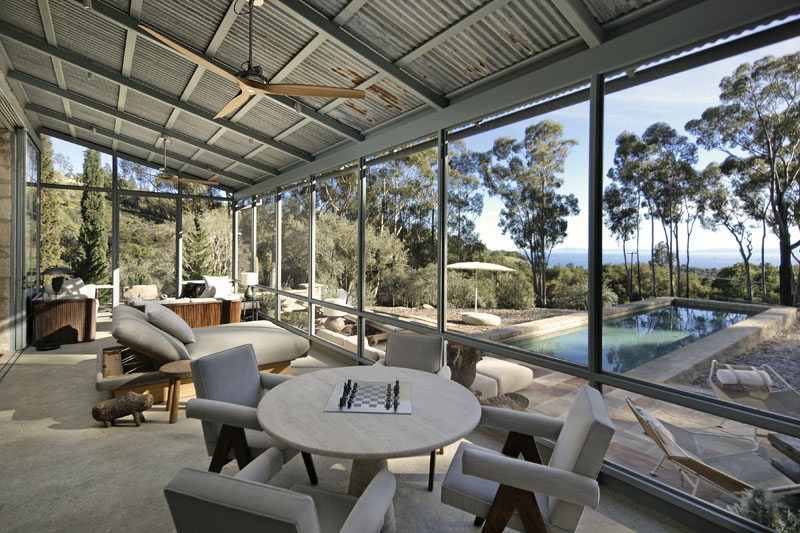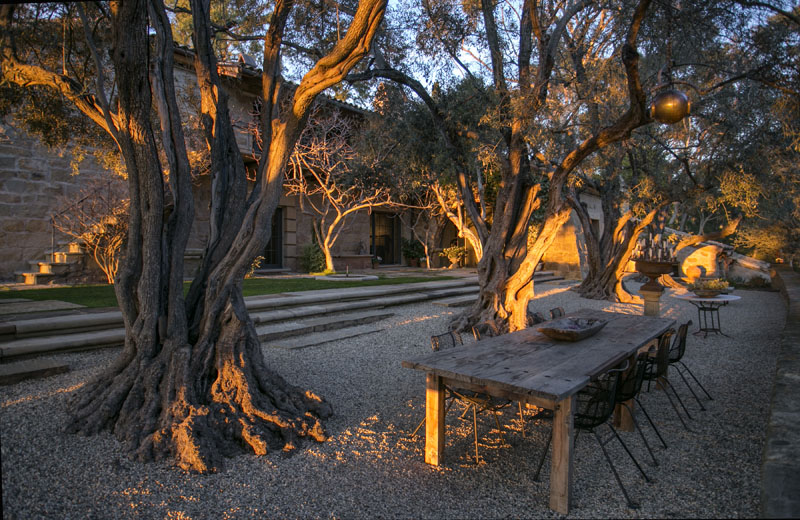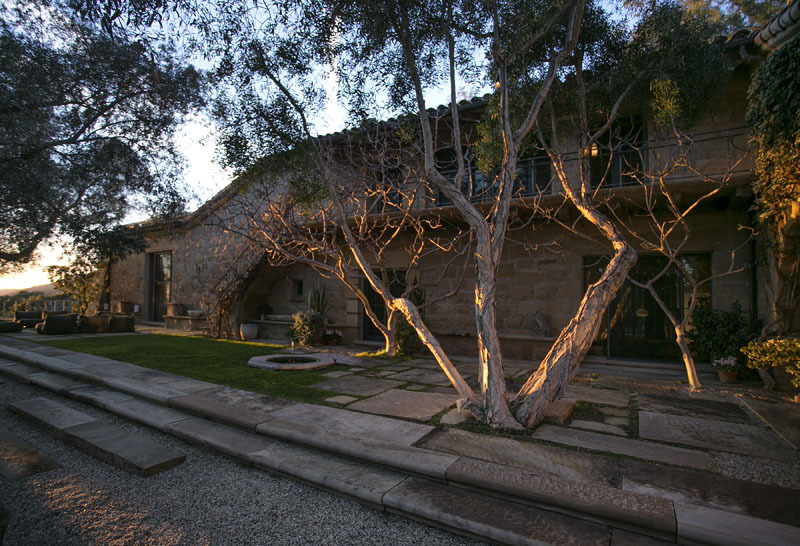 Photos by Jim Bartsch
A quarter-mile driveway, secured by 18th-century Spanish gates, leads up to the sprawling mansion, which sits on a 16.88-acre lot. The yard is adorned with olive and eucalyptus trees, fountains, sculptures and statues.
"The surrounding gardens and olive trees are almost as wonderful as the interior," DeGeneres said of the home. "The house truly feels like it was built out of the landscape, rather than plopped on a plot. It feels ancient, like it's been there forever. Like that hill was never without the house. This is a home that honors nature, and I love that."
The backyard boasts an alfresco dining area within a serene garden space that is undoubtedly spectacular for throwing dinner parties and watching sunsets.
A Roman-style pool, a tennis court and a separate entertainment pavilion also grace the property.
The listing is held by Suzanne Perkins of Sotheby's International Realty.
Take a video tour:
Video by Eric Foote – Elevated Horizon 
Related:
Five One-of-a-Kind Details From Chris Hardwick's Home
Source: Zillow Feed