Calling all aspiring Andy Warhol types: A Houston-area artist is offloading a Texas residence and the listing is a must-see (especially for mannequin lovers).
Our tour starts at the gates to this private place, where a camouflaged figure waits to say howdy.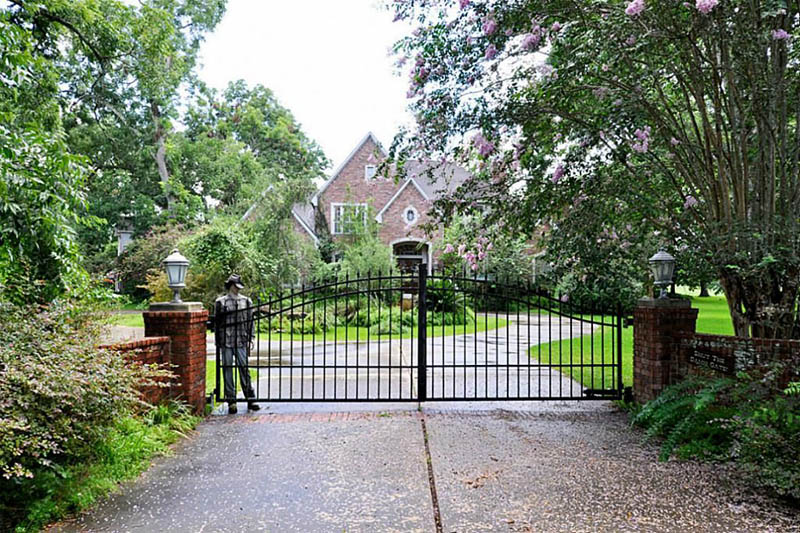 Follow the circular driveway to the brick two-story home and make your way inside, where you can saddle up next to a cowboy at the bar.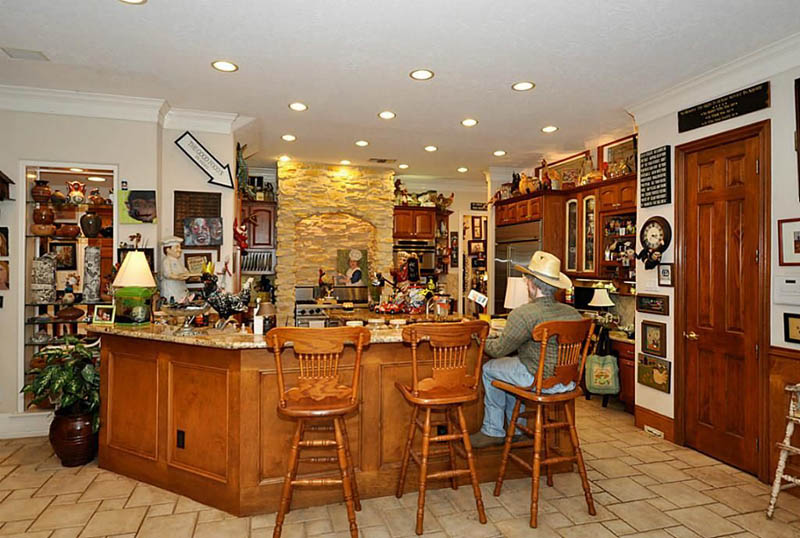 Venture further into the house and you'll find a doll doing its best Lionel Richie, dancing on the ceiling of the library.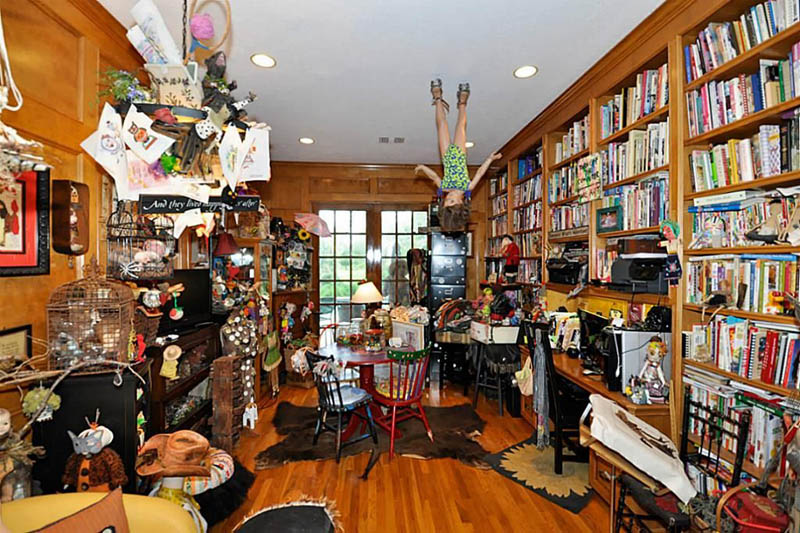 The master bedroom appears to have a few live-in guests, from a tie-clad mannequin manhandling a remote control to a second figure watching a blank TV screen.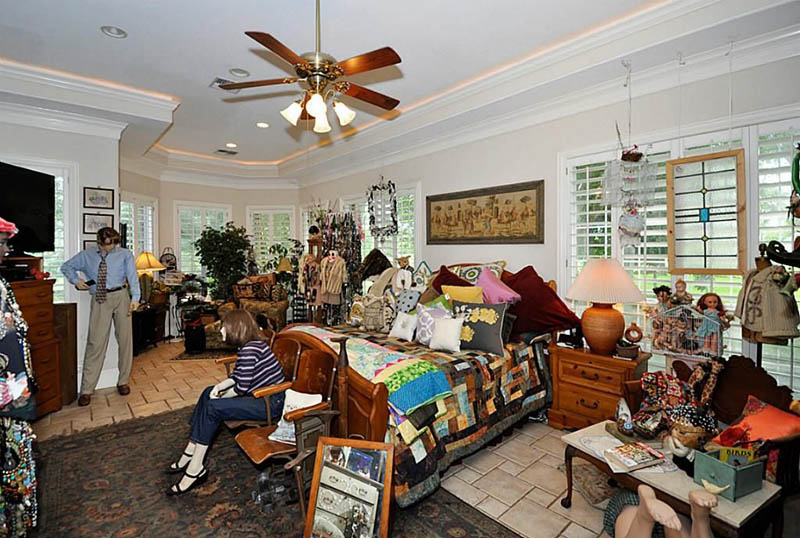 The home's entertainment room features a child mannequin riding a tricycle – also on the ceiling.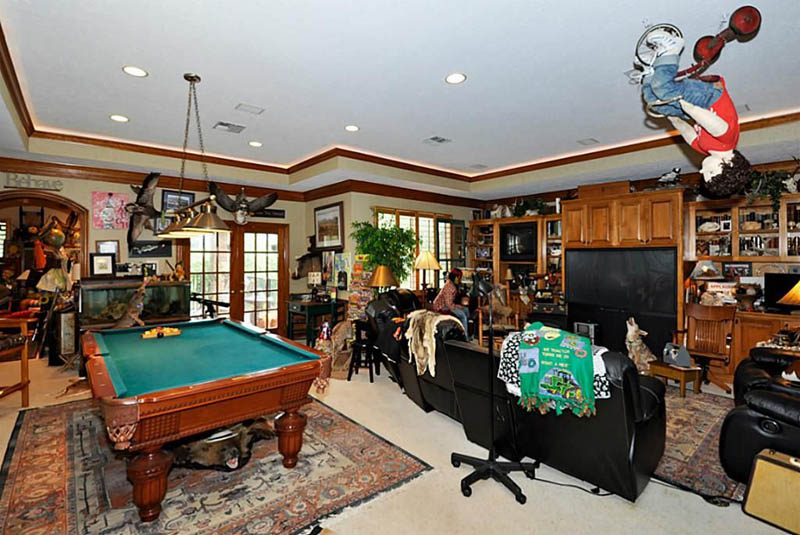 Listing agent Diana Power says she posted the home for sale about a week ago, and that since then "the phone [has been ringing] every 30 seconds.
"All I can say is, it's for sale and my client is an artist," Power adds.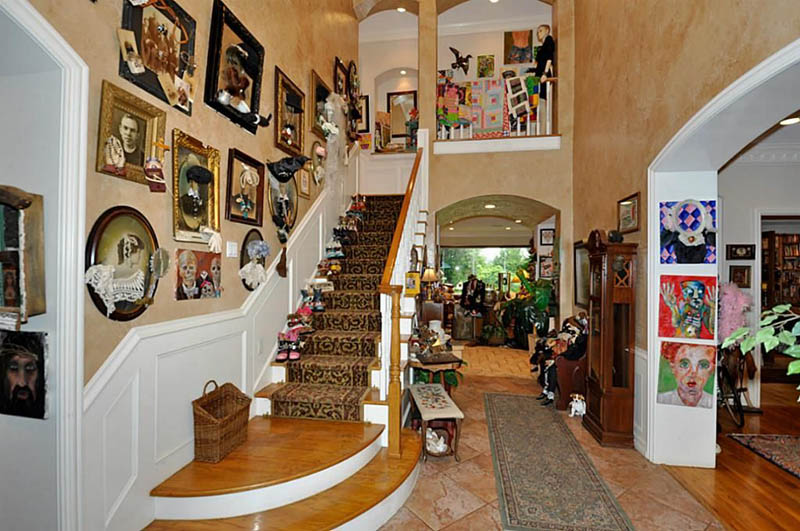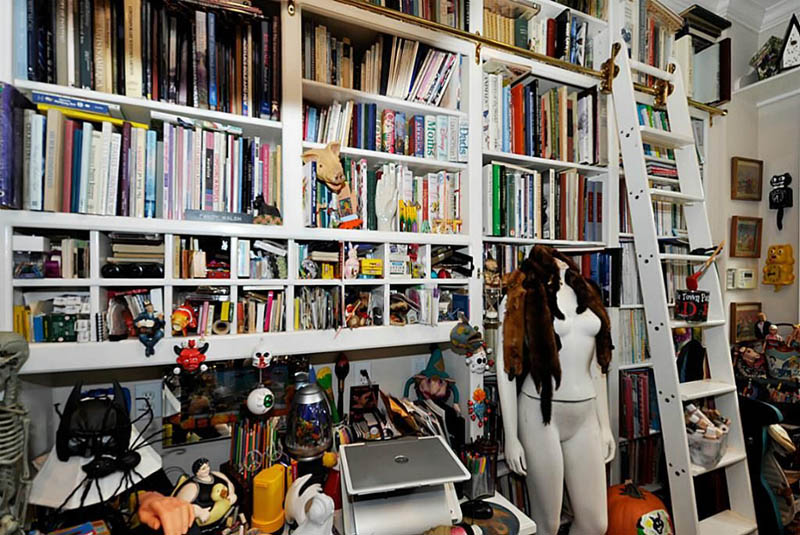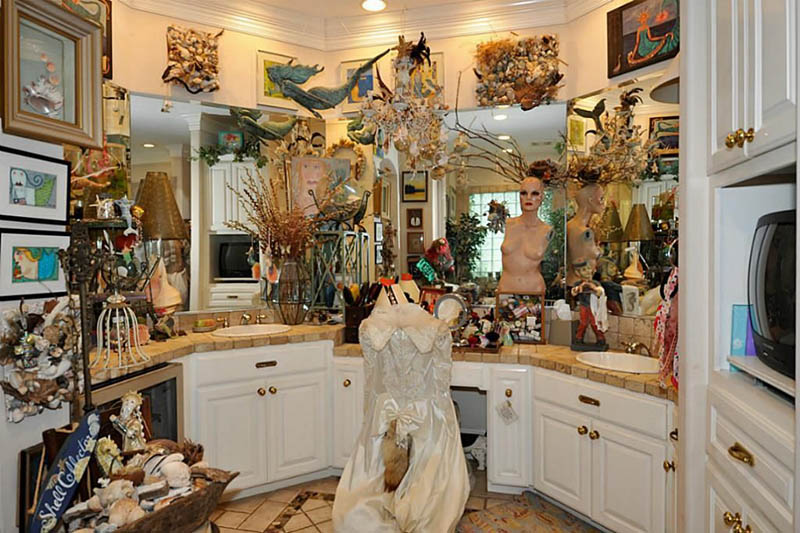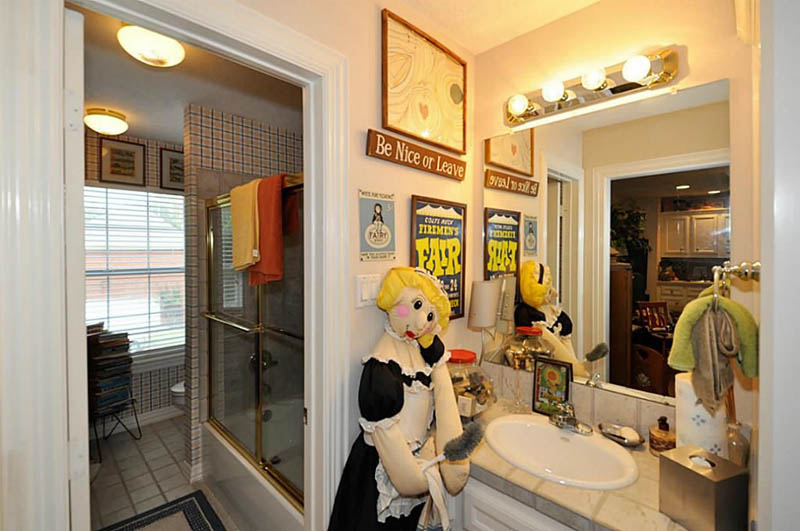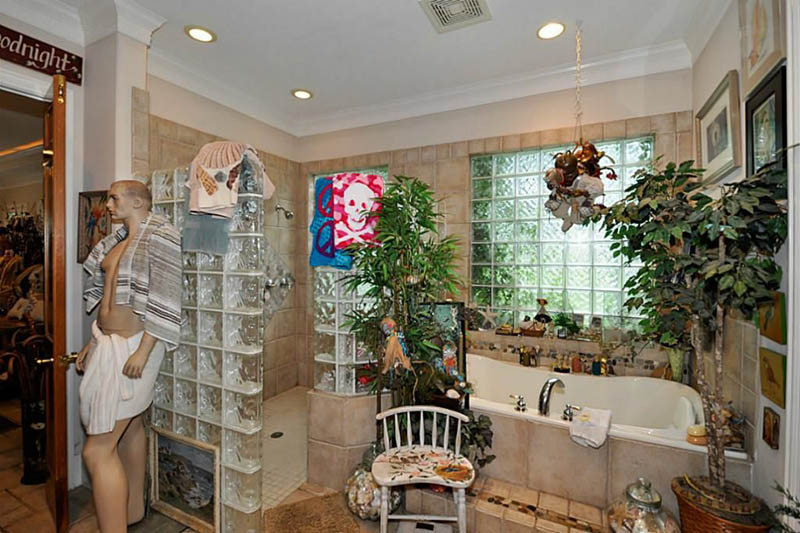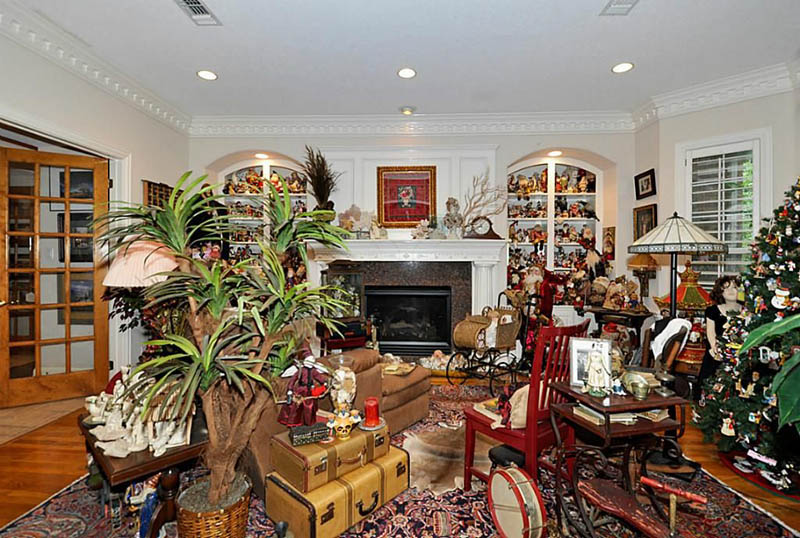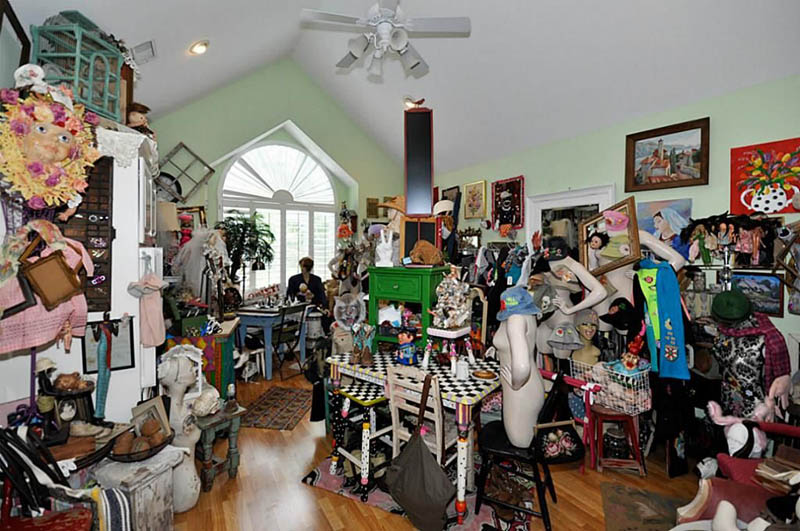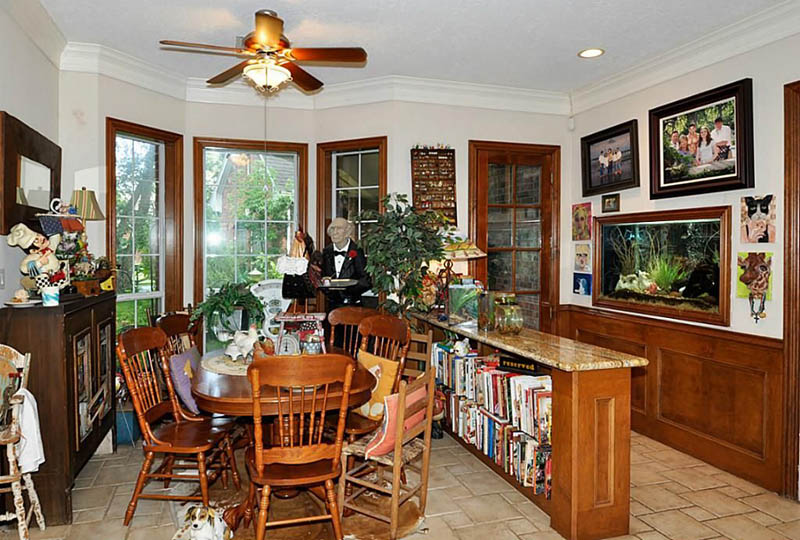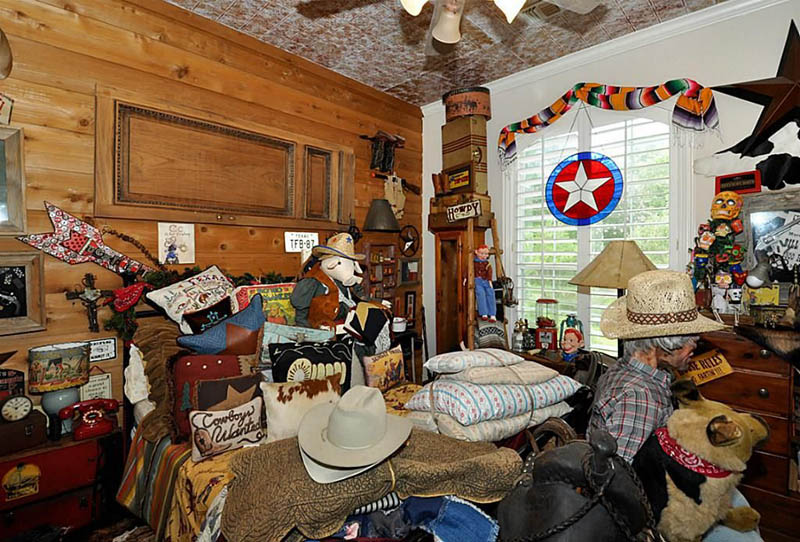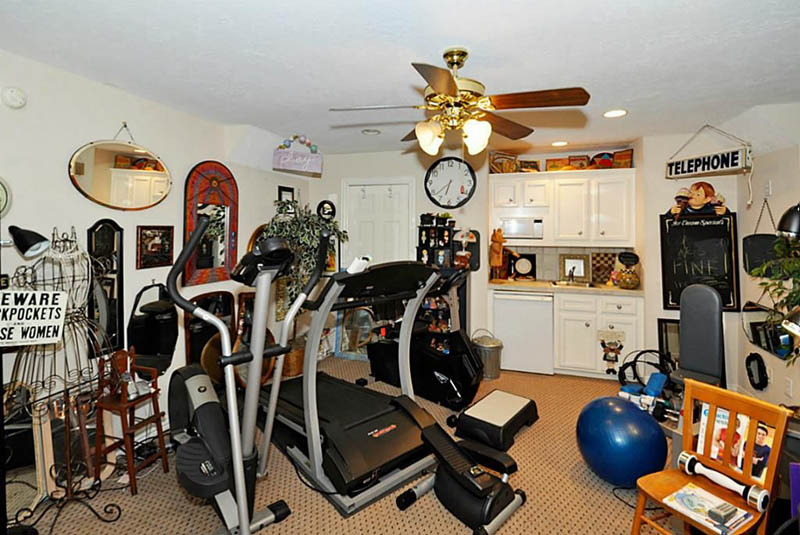 The artist's touch is on full display in this hallway, which is covered in colorful paintings and pictures. A mannequin in a little black dress cooly stands in a doorway, ready to walk the runway.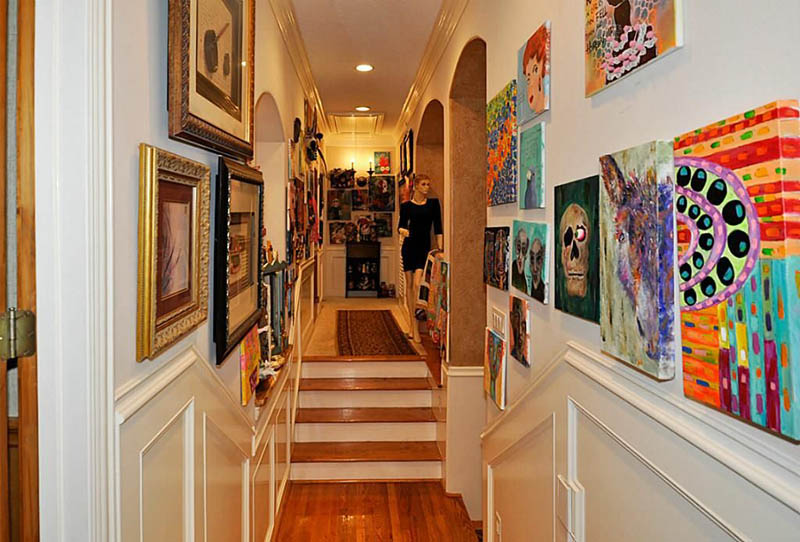 The dining room brings the flavor of the outdoors inside, with dried plants, a bunny rabbit hanging out near the ceiling, and, wait – is that a mannequin holding a fake fish?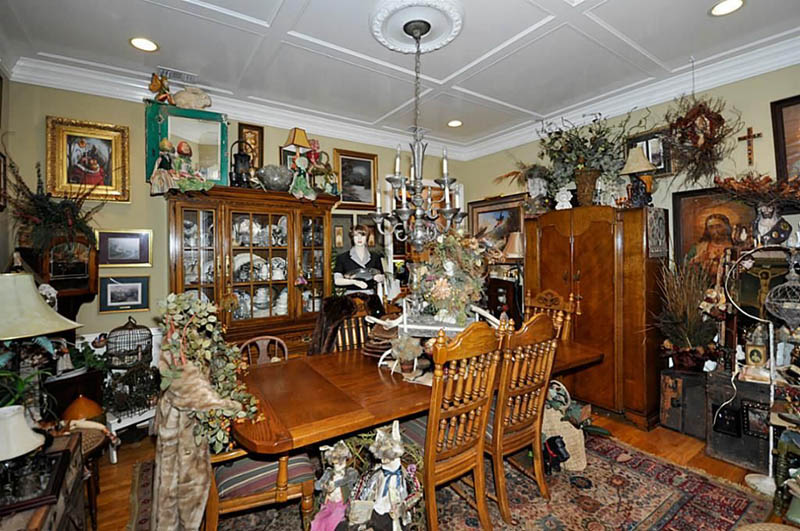 The 5-bedroom, 6-bathroom house will set you back $1.275 million, but does come with a pool, a 4-car garage, and a cozy creekside location.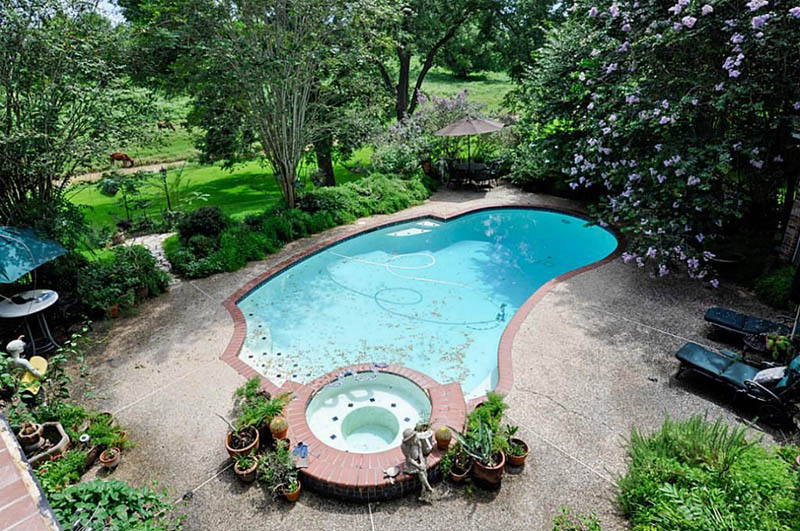 Plus, there's this room, which we're not sure how to describe – but Power did emphasize the homeowner's artistic qualities, and there certainly is a distinct vision at work here.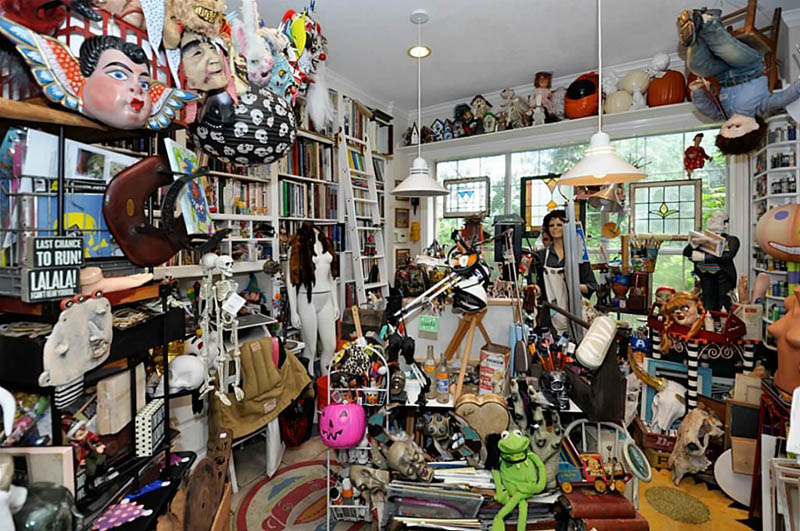 "She's got a clothing line and she's got a jewelry line," Power adds. "She's pretty famous."
Diana Power of Fort Bend Real Estate holds the listing.
Related:
Source: Zillow Feed