For someone who grew up in a city dominated by gray skies, Hayley Francis sure knows how to live in color.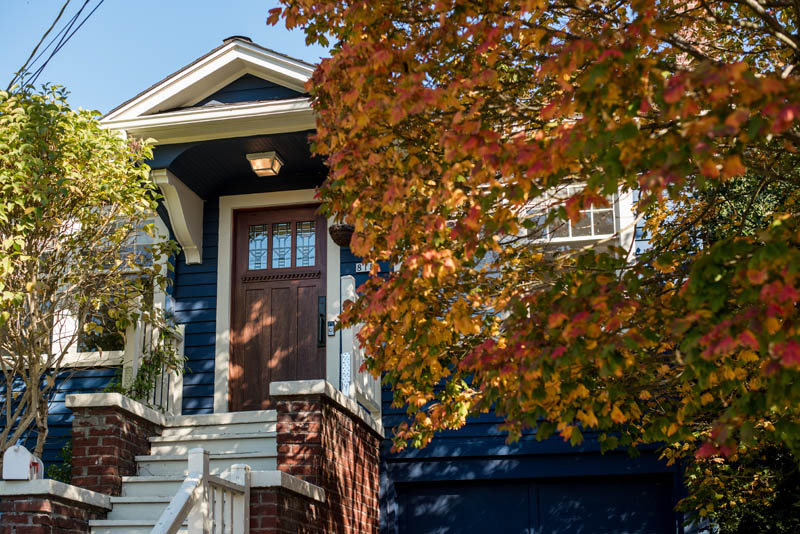 From the blue exterior of her historic Craftsman to the emerald green palm frond wallpaper of her bedroom, the professional designer consciously chose vivid colors to brighten up the often monochrome days of the Pacific Northwest.
"The goal with the whole house was to make me feel happy, especially in Seattle. Anyone who says they don't get down in the winter season is lying," Francis said. "I wanted to keep the house colorful but feeling like it still belonged in Seattle."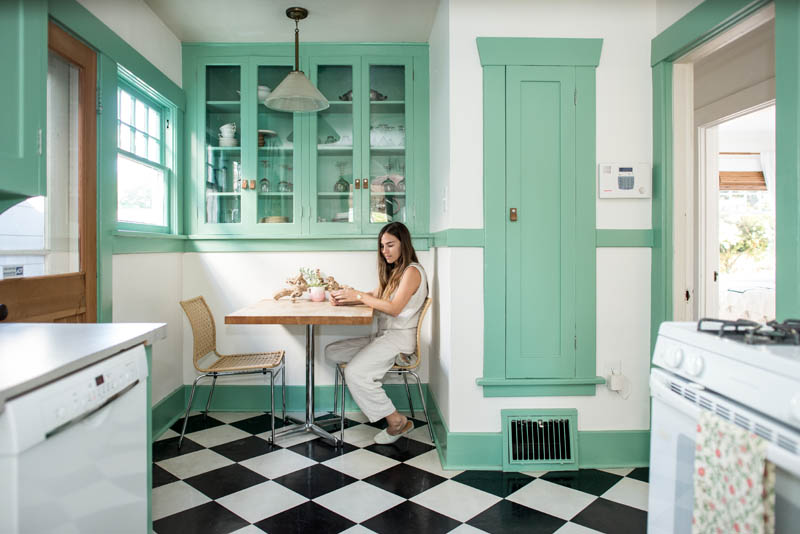 The result is a modern, elevated twist on a classic home using curated colors and hand-selected furniture. After purchasing the 92-year-old house a few years ago, Francis didn't have a massive budget to make major renovations. She went about transforming the 3-bedroom, 1.75-bath home using paint and decor instead.
For a kitchen with classic black-and-white checkered floors, the Seattle native looked thousands of miles away for inspiration, choosing a color she dubbed "Caribbean green." She wanted to complement the signature, vintage floors with a bright shade that didn't stand out too much.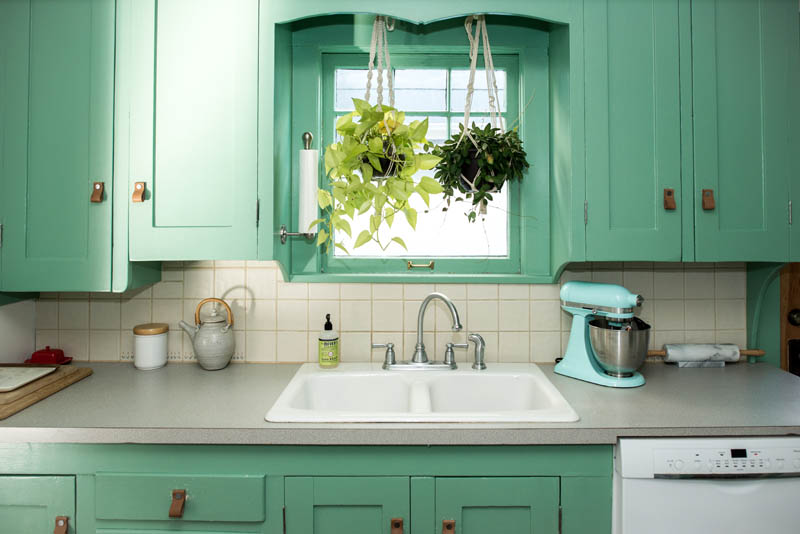 "My favorite color is green. Everyone has a favorite color, right?" she said.
In addition to the paint, Francis was drawn toward mint-colored, vintage pieces including refrigerators, toasters and mixers.
"Some would say that painting your kitchen that color is loud, but it's really not that loud," she added.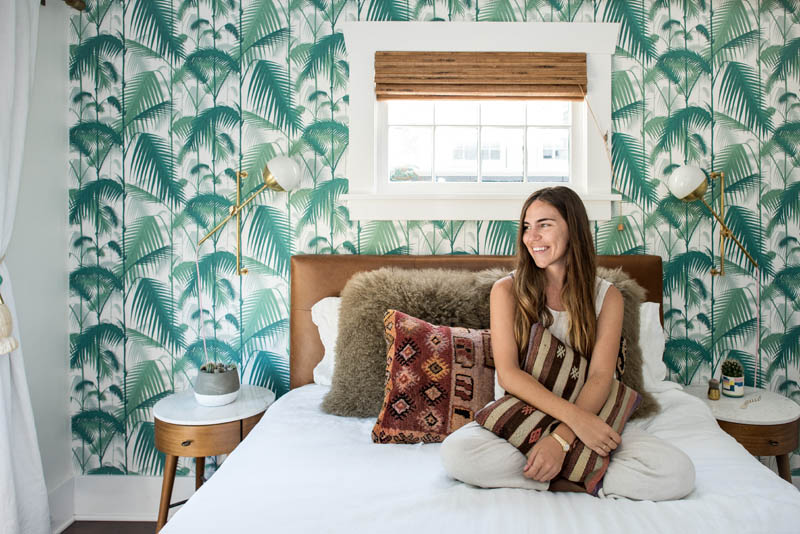 The master bedroom got a splash of the tropics, too, with palm wallpaper. Francis saw the print years ago and knew she'd incorporate it into her home someday.
"It's actually in the Beverly Hills Hotel, or was. I saw that and fell in love with it," she said. "Then I saw it online, and then in a restaurant in Seattle. Then I knew."
"The thing with wallpaper is you have to stare at it for a long time," she continued. "I wanted to make sure it was something I could stare at for at least 10 years. I feel good about it. I love it."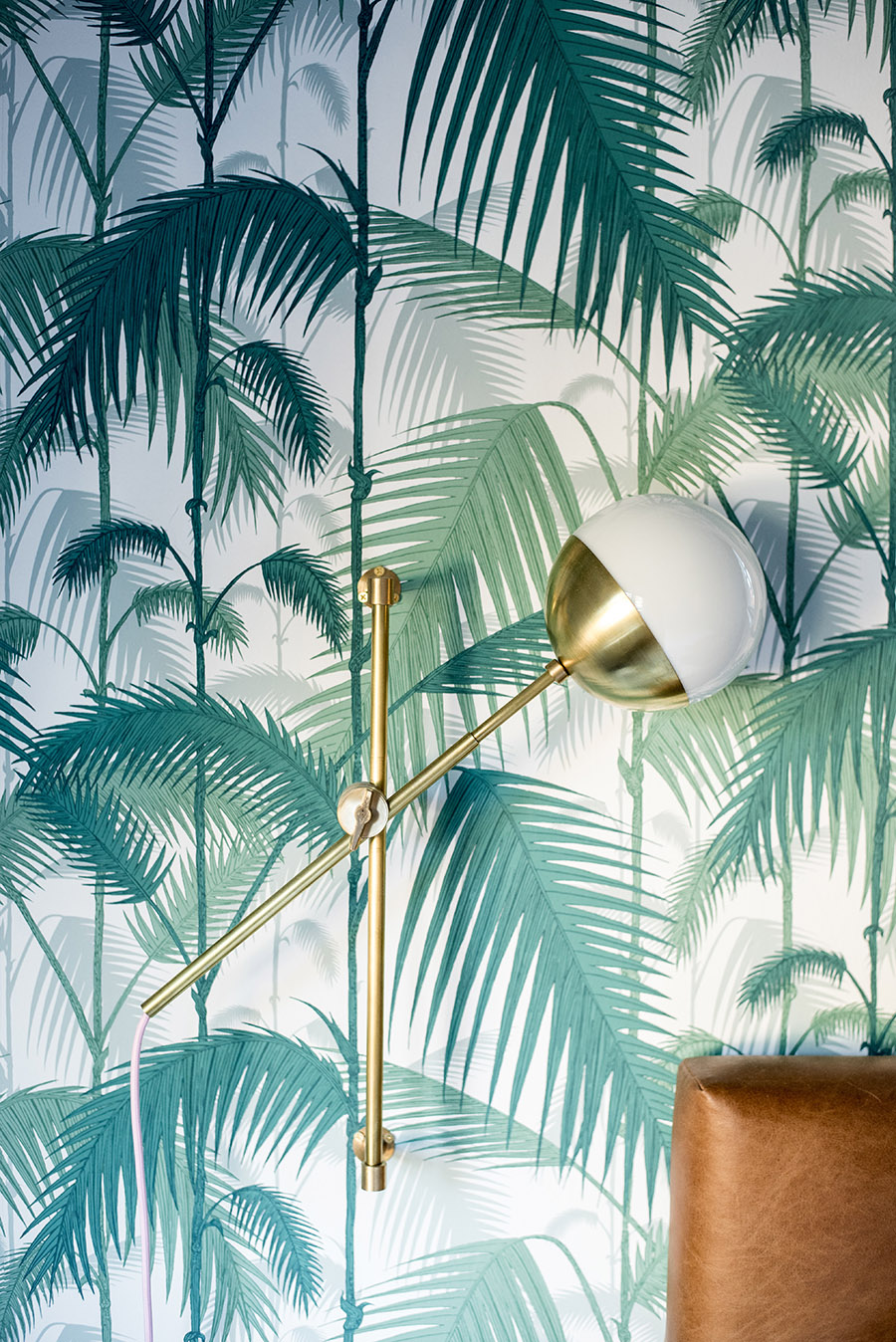 Francis transformed an adjacent bedroom into what she dubs her "office closet" – a space for her to work from home while having clothing and accessories on display, instead of hidden behind closed doors.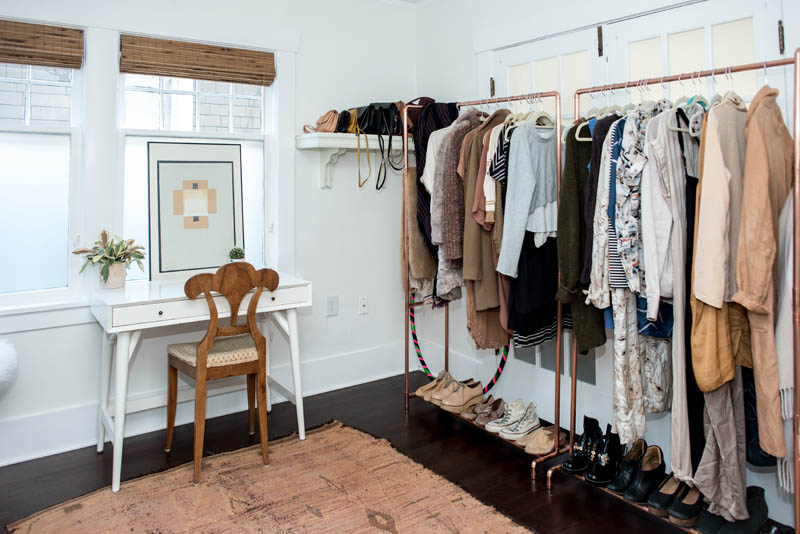 "It had been a dream of mine to have my own changing room and I tend to be a little bit messy, so it contains my mess," she joked. "It serves a dual function. With this room, I did an e-design first, which is what I do at [home furnishings website] The Mine. That was fun. It brought what I do at work into my home."
The copper-pipe clothing racks were custom made in Europe. Francis found the vintage rug on Etsy.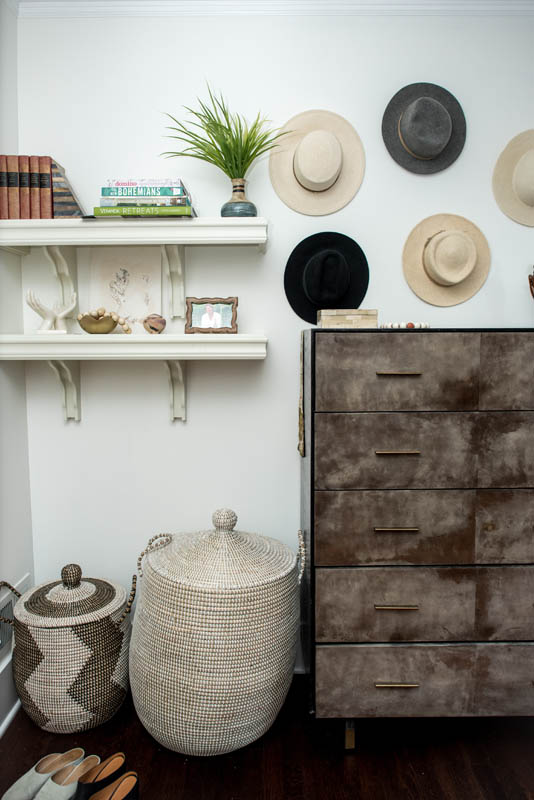 Other rooms are designed around carefully chosen furniture and accent pieces. Francis painted her living room off-white and arranged it around a Louis-style couch, which she fell in love with. (Bonus: it was well within her budget and offers a cozy spot to work on her blog.)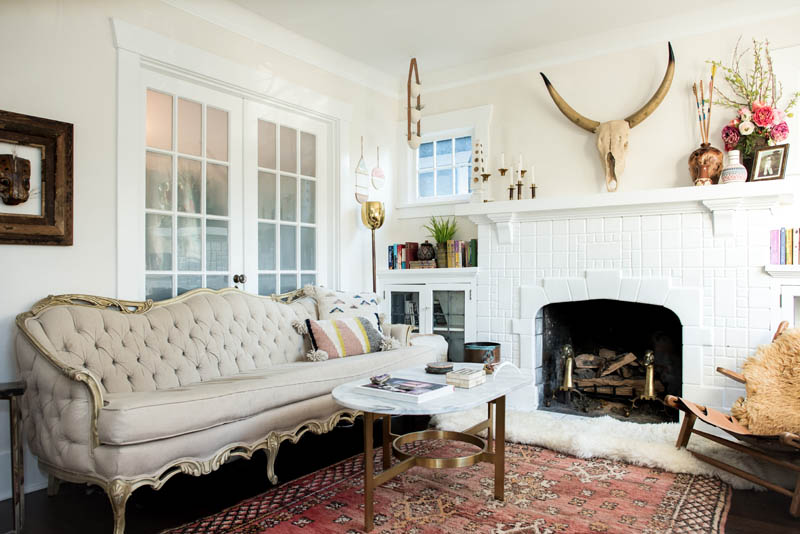 The dining room is a mix of old and new. It features a chair handed down from Francis' grandmother and a large wooden bar that belonged to her mother before she passed away.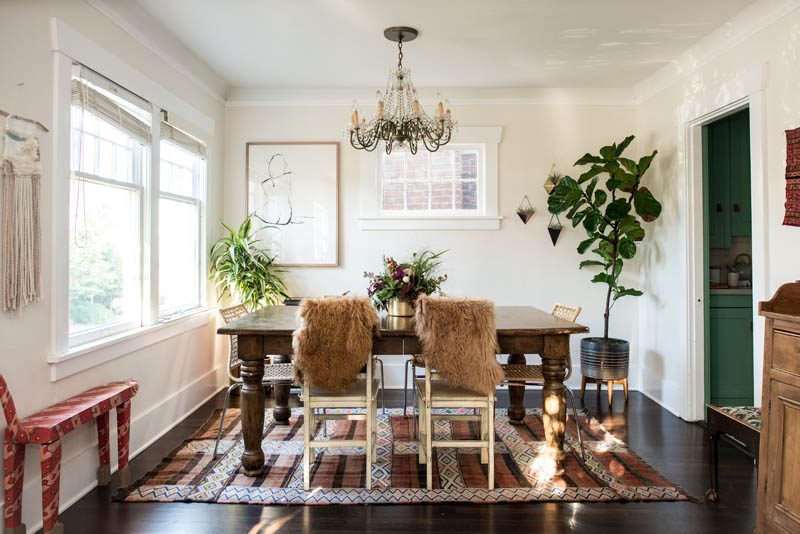 Francis also pulled fabric from one of her mom's chairs to use as wall art.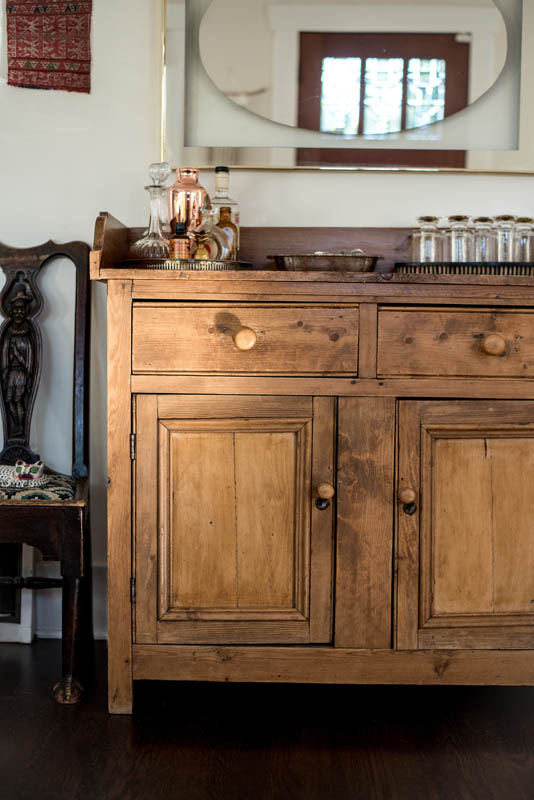 "It's been very cool to see people's reactions [to the home], to be honest," she said. "People feel happy when they enter the space, especially because we live in Seattle. It's warm and welcoming and bright, without being tropical. I love it."
Custom photography by Yuriy Manchik.
Related:
Source: Zillow Feed