When Santa claimed his home on Zillow, updated the home's facts, and uploaded photos and a video walkthrough, we wanted to learn more about his house. We tracked down the people in charge of Santa's remodel – interior designer Marian Bright and general contractor Doug Fir – and asked them to spill the details.
What motivated you to take on this project?
Marian Bright (MB): Santa is synonymous with the holiday season. He has inspired people around the world to change their home decor for at least one month out of the year. How could I say no to a challenge like that?
Doug Fir (DF): This is a man who appreciates fine craftsmanship and woodworking. One look at his gorgeous log home and I knew I had to get my hands on it. This was my chance to impress the jolly old elf and get on the nice list for good.
How did you incorporate Santa's style into his house?
DF: I didn't want to compete with the rustic vibe of the cabin that Santa himself built. So I found ways to enhance that atmosphere with outdoor elements. I brought grandeur to the mantle with floor-to-ceiling river rock, since the fireplace is such a large part of Santa's background.
More windows and skylights were incorporated into the new open concept design, making the home feel more spacious – especially for his many tiny guests.
MB: I wanted to meld Santa's iconic festive style with his wintery wonderland surroundings. That's why you'll find so much fresh greenery, knotty pine furniture and cozy linens all throughout. I call the look Falalala Fabulous.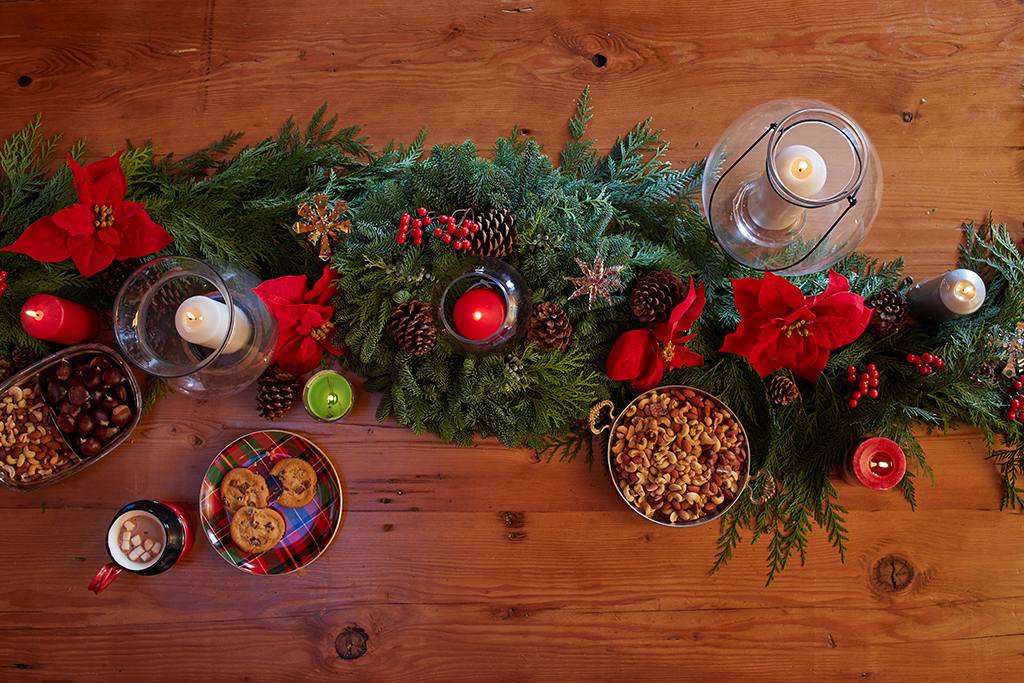 Which area of the home proved to be the most challenging?
DF: Definitely the garage, which was converted from a rinky-dink one-sleigh space to a grease monkey's dream. Not only does Santa have dedicated parking for his all-weather sleigh, but he has room to work on it, too.
He was very specific about his needs for the area. I had to create space to accommodate a specialty lift, as well as

incorporate an intricately wired system for the Elf Launch Staff who communicate with NORAD* for sleigh-tracking purposes on Christmas Eve. Who knew he was such a garage enthusiast?
MB: For me, it was the living room. Doug created this masterful fireplace and I needed to match its stateliness with decor that could keep up – without overpowering the space.
That's why I mixed in just a couple of statement pieces around that mantle: 17th-century German nutcrackers and lanterns Santa used on a camping trip with Teddy Roosevelt. Of course, Santa requested I leave room for his 4K Ultra HD Sub-Zero Edition Smart TV programmed with a Christmas documentaries setting.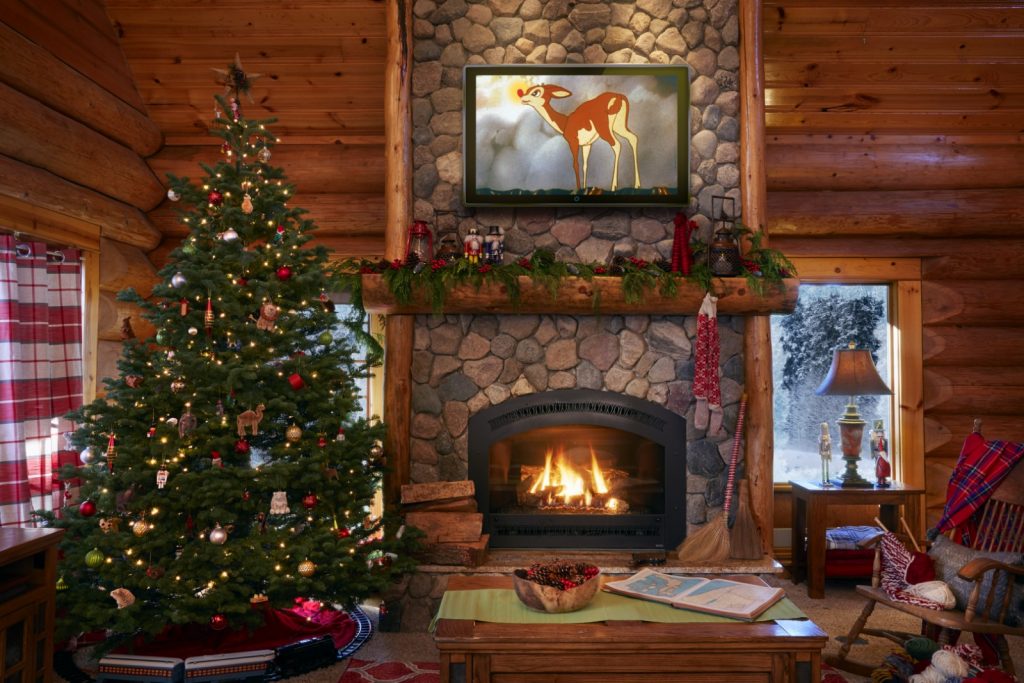 What inspired your designs?
MB: There were so many wonderful pieces around the home that Santa had picked up from his world travels. One item that served as my muse was an apron with a Scandinavian print that he got for Mrs. Claus in Sweden. That helped inspire some of the Nordic elements that you see in the kitchen.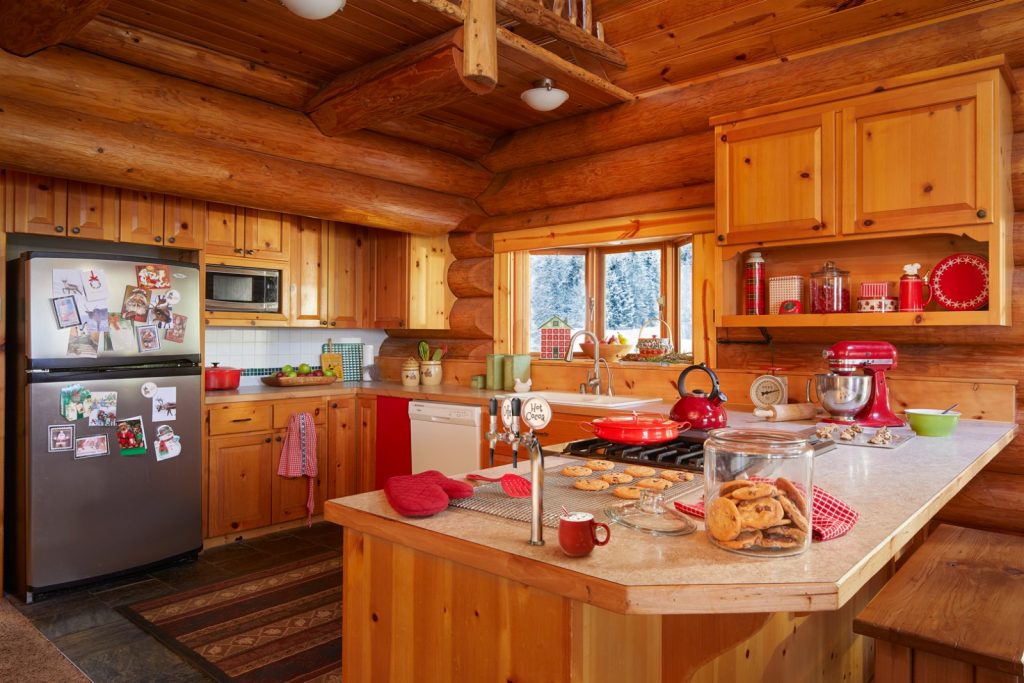 What's your favorite element of the design?
DF: Before Santa hired me, the area above the dining and living rooms was closed off. Opening it up gave the house a whole new look, with more room to breathe. So I'd have to say the lofted ceilings is my favorite feature in the house.
MB: Doug's addition of the lofted ceilings allowed me to suspend a custom-made light fixture over the dining room table. I adore that piece. I commissioned it to be modeled after the property's landscape.
Want the full tour? See more photos of Santa's house. 
*Endorsement by the United States Department of Defense or NORAD is not intended nor implied.
Related:
Originally published November 30, 2016
Source: Zillow Feed