Talk about a midsummer night's dream. 
When Ryan Southard and his wife, Val, moved from New York to the Pacific Northwest in 2013, they wanted a retreat from the hustle and bustle of their East Coast lives.
They found their perfect escape in an A-frame nestled among the evergreens of Mount Rainier National Park and dubbed their little slice of heaven the Little Owl Cabin.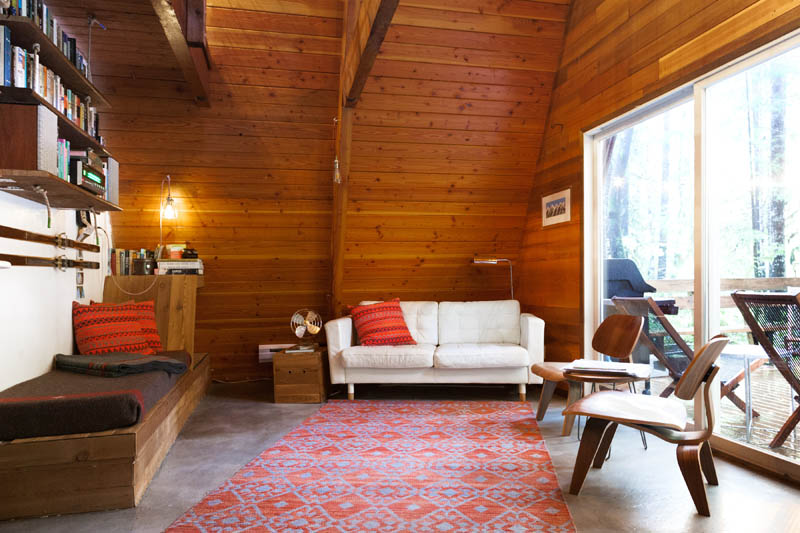 The couple spent about a year gutting and renovating the rustic hideaway, giving it a Mid-Century Modern feel. They hunted down vintage pieces at area flea markets, hung antique skis on the wall, and added pops of crimson to the paint and furniture.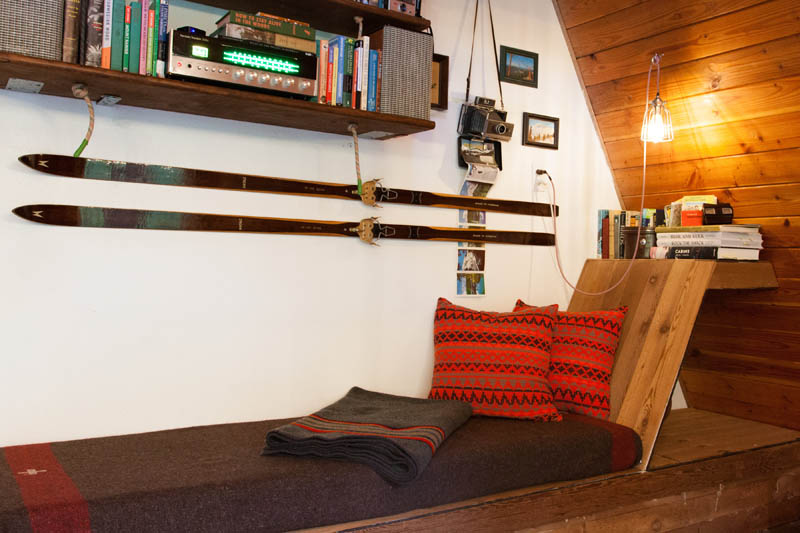 Built in 1976, the home has 2 bedrooms, including an upstairs loft with views of an old-growth forest. A second bedroom features custom-built bunk beds that can sleep up to three people comfortably.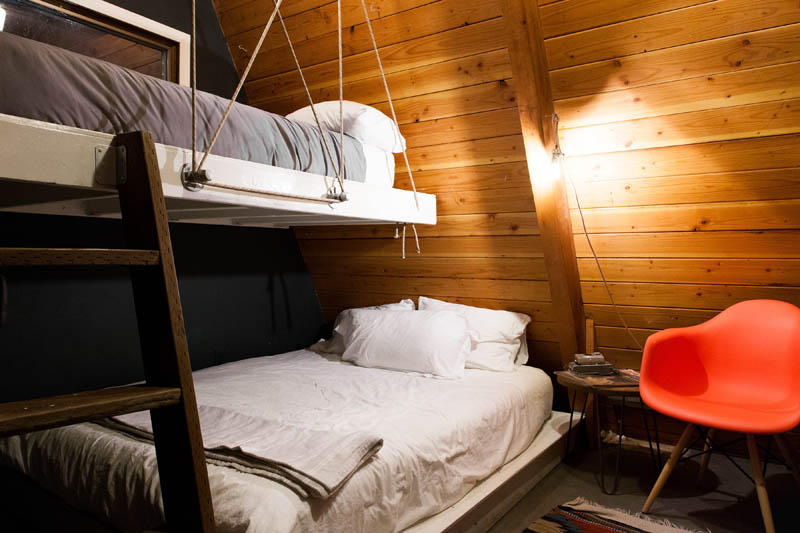 Outdoors, a 200-square-foot deck and outdoor fire pit are perfect for endless summer nights under the stars. String lights illuminate a cedar soaking tub, and there's a hammock to nap on as you listen to the sounds of Coal Creek, just 20 yards away.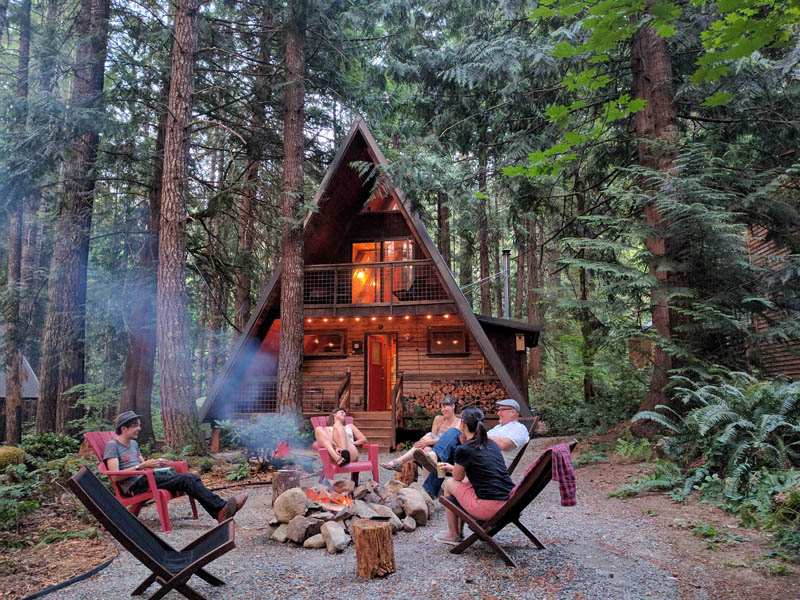 Sandwiched about 2 1/2 hours from both Portland and Seattle, the cabin is roughly 5 miles from one of the entrances to Mount Rainier. Hiking, skiing and wineries are all within driving distance.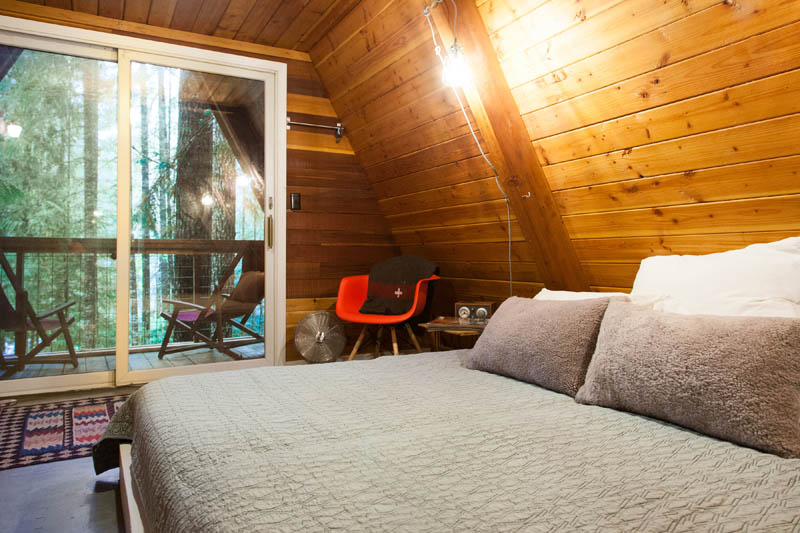 The home is currently available as a short-term rental.
Top photo by Ellie Lillstrom.
Related:
Source: Zillow Feed