Jacquie Dadam sees a warm future for a historic ice house near the heart of downtown Boise.
When she first noticed the 3,300-square-foot building, it was a commercial space most recently serving as an interior design studio for kitchens. She and her husband, however, cooked up a different recipe for the spot: They wanted to turn it into a single-family home with modern amenities and an industrial feel.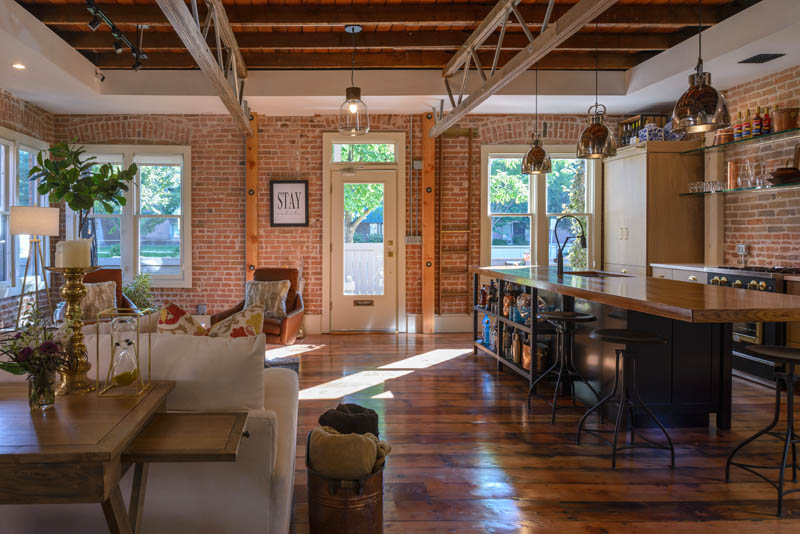 The couple, who had dabbled in home improvement projects before, set out to preserve everything from the brickwork to the 92-year-old window panes. It took them two long years (and one extensive gut renovation) to get the job done.
"I don't think we'd taken on anything that historic before. It was a complete gut job, and then we just started over," Dadam said. "We also just completely redeveloped the interior of the property."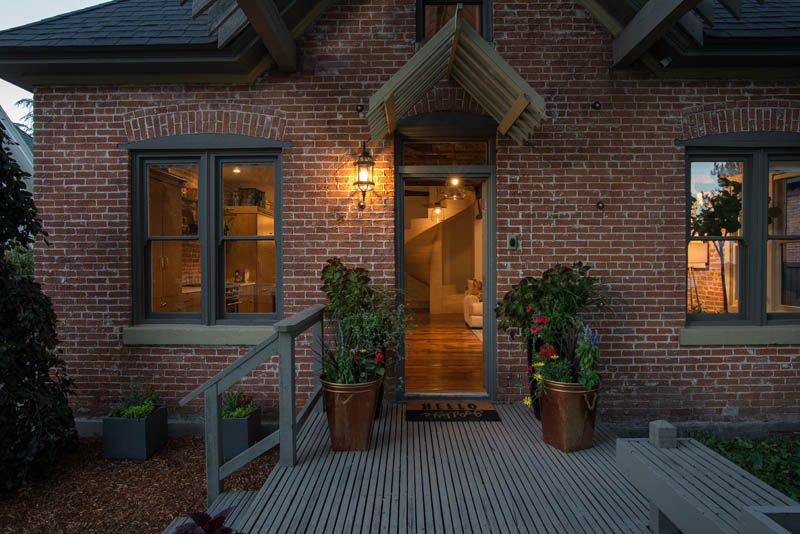 The exterior of the 2-bedroom, 2.5-bathroom building was in great shape, Dadam added, but overhauling the interior required an expert's touch. The 1925 structure is rumored to have been an ice house, meaning it stored ice and food before electricity and home refrigerators were common. It had beautiful, double-layer brick walls, but restoring them to their prime would take some serious work.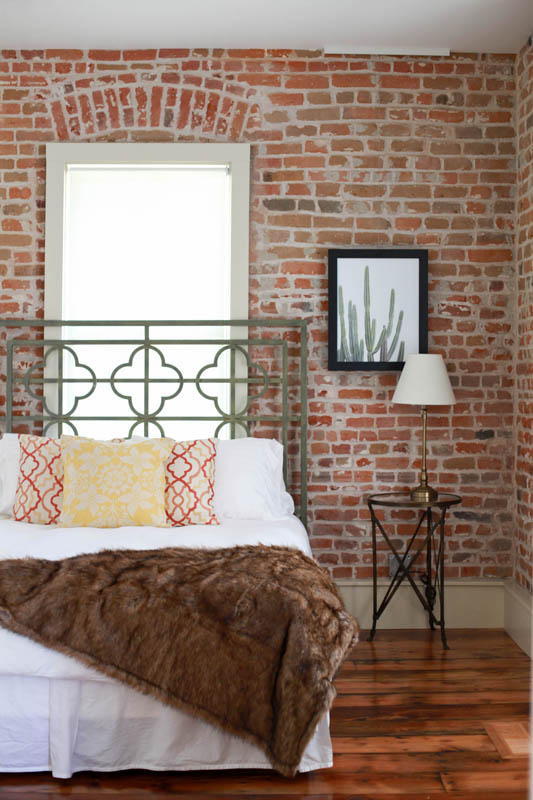 The duo enlisted the help of an expert mason, who took nearly two months to painstakingly pull out all the crumbling mortar pieces and bring the brick back to its original glory.
The couple tore out everything else down to the floorboards, and then set out to put in all new framing, insulation and structural beams in the living room. They were able to keep the original windows on the main floor and preserve the arched brickwork above each.
Dadam and her husband brought in reclaimed wood from a local hops-drying barn to build the floors.
Up next: a spiral staircase to the master suite upstairs. Dadam's husband had seen one online which had been cut by a CNC machine; he convinced the owner to share the details so the duo could build their own out of birch.
"The stairs were an engineering marvel. It's a work of art. It's so pretty, and it's really, really solid," Dadam said. "You walk up and you feel like you're walking up a solid wood staircase."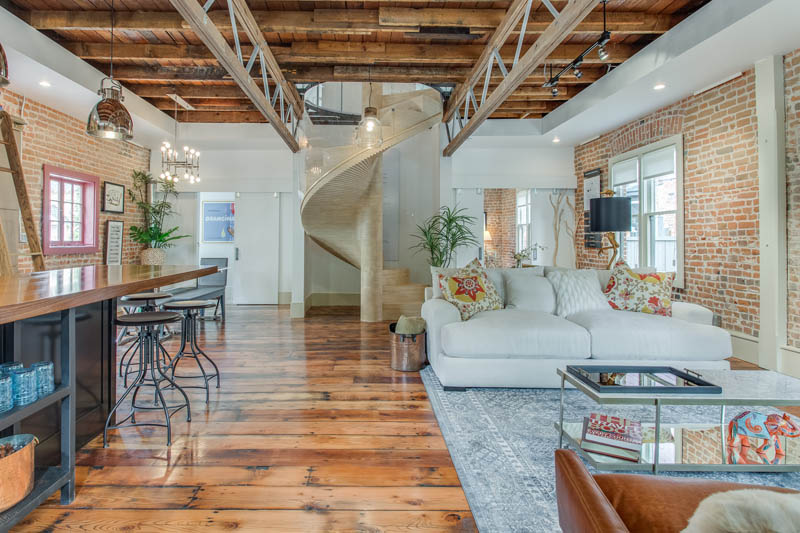 The master bedroom features built-in shelving, additional closets and exposed silver ductwork for a modern industrial feel.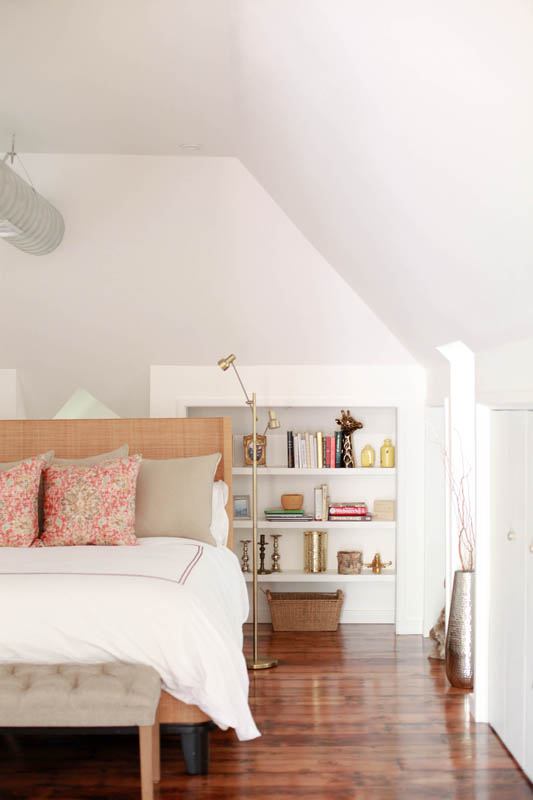 The adjacent bathroom has subway tile and an outdoor patio overlooking the foothills of Boise. ("You can go out there and enjoy your morning coffee," Dadam added.)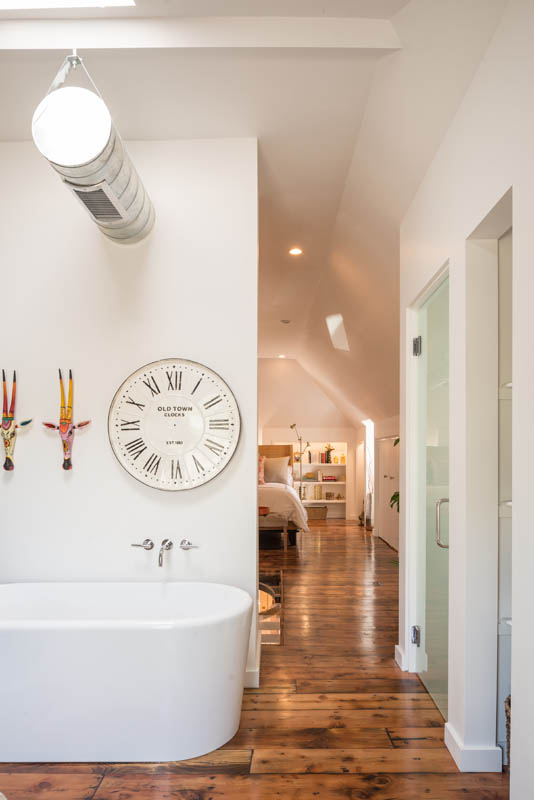 A narrow, original doorway on the ground floor leads to an outdoor patio. (It was too charming to discard, the couple felt.) They planted weeping hemlock and Serbian spruce trees, and put up and privacy screens to grow vines on.
There's also a second, 500-square-foot building the duo built in 2016. It features a roll-up garage door — perfect for a bakery, yoga studio or even a guest house. (It is zoned for both commercial and residential uses.)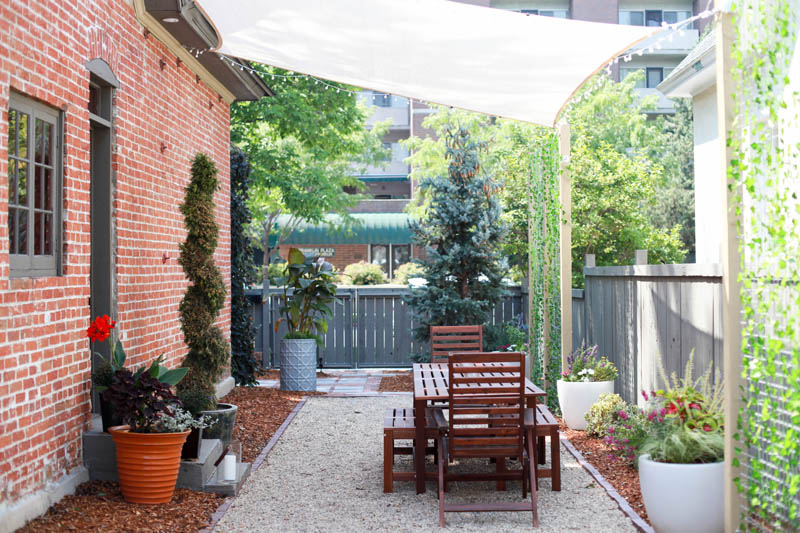 The couple listed the turnkey residence at $800,000. Their favorite feature may just be the location, they said, from downtown Boise's riverfront bike path to the beautiful natural light the home gets.
"Early evening, I love sitting in that main living room with a glass of wine. The light starts to change, and all of the windows start to change to that beautiful blue color," Dadam said. "Everything inside starts to glow. It's so special, that time of night."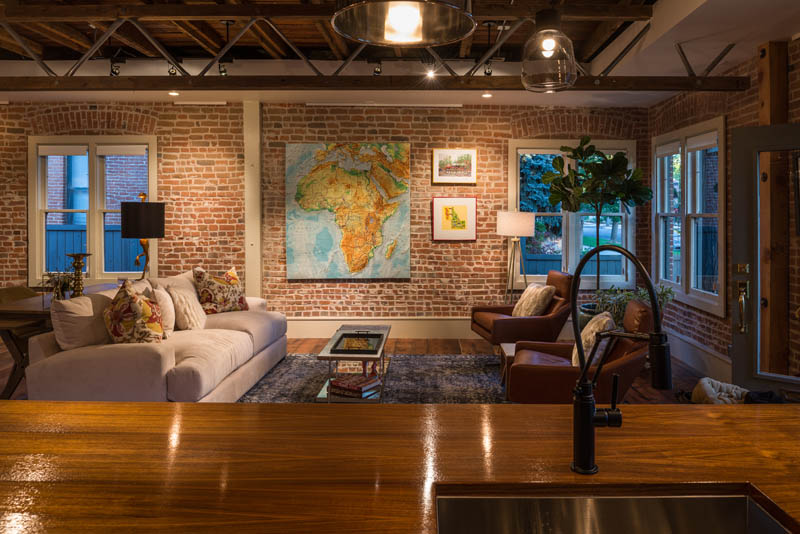 "I love the overall warmth of the home," she continued. "People want to stay and be there."
Sherri Battazzo of The Buy-Boise Real Estate Group holds the listing.
Top image by Tom Hamilton.
Related:
Source: Zillow Feed