Go ahead, set down your scepter and kick off your glass slippers. These castle-style dwellings fit for royalty will have you feeling right at home.
Enchanting motifs, Juliet balconies and medieval architecture embellish these spellbinding castles. From hidden-away wine cellars to private golf courses, these fairy tale homes have just about anything you could possibly dream of wanting.
Roam the long corridors, or stow away in the top of the tower. Each carefully constructed home is accented by historical charm and modern luxuries.
Elkhart, IN
1449 Greenleaf Blvd, Elkhart, IN
For sale: $695,000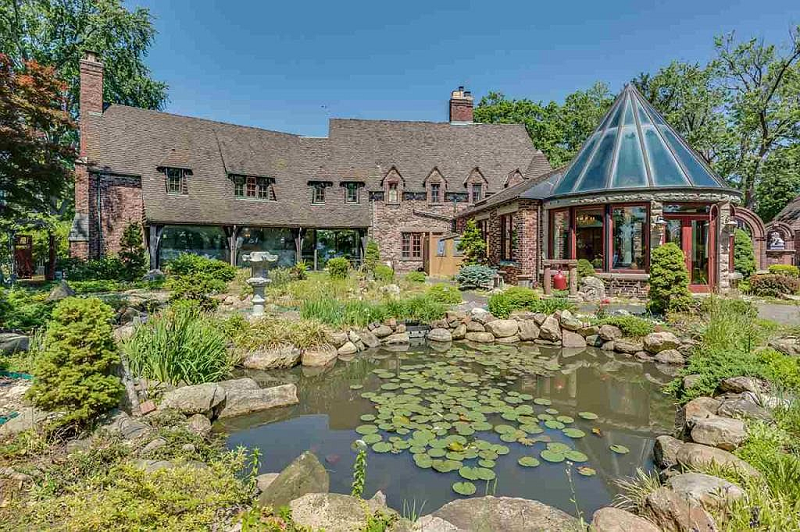 This French-style chateau located along the upper St. Joseph River was built in 1938. Japanese gardens flank the grounds, and the newly renovated kitchen features an adjacent wine grotto. The 5-bedroom, 6-bath castle includes original hardwood floors and a large salon for entertaining.
Explore more Elkhart listings.
Galloway, OH
430 Trillium Dr, Galloway, OH
For sale: $1.05 million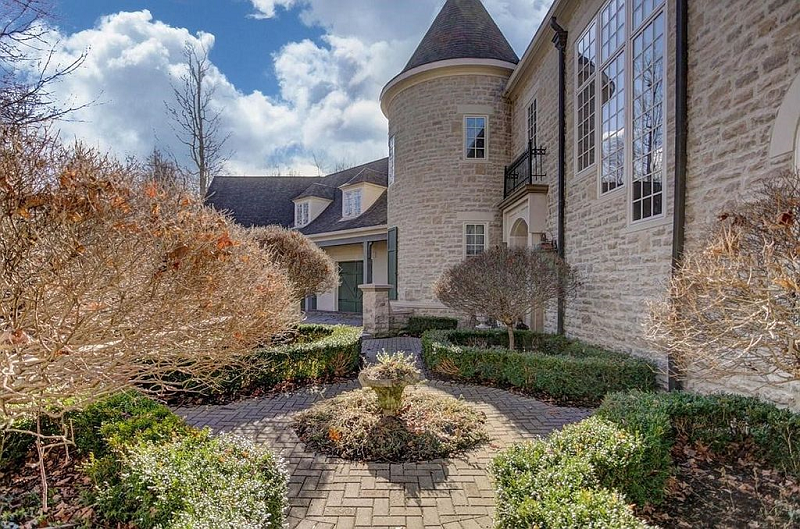 Set among wooded acres and wetlands, 4-bedroom, 4-bath private estate welcomes you with stone archways and mosaic tile floors. Exposed rustic wood beams and oversized windows provide a sense of warmth. At the heart of the home is a gourmet kitchen with stainless steel appliances and granite countertops.
Find more homes for sale in Galloway.
Albany, NY
10 Thurlow Ter, Albany, NY
For sale: $799,000
This late 17th-century home features three levels entirely constructed of stone. Beautiful woodwork frames the interior, from coffered ceilings to a finely detailed main stairway. Carved mantelpieces and mosaic fireplaces grace almost every communal area of this 11-bedroom, 3-bath classical home.
Discover more Albany listings.
Denver, CO
45 Ash St, Denver, CO
For sale: $1.875 million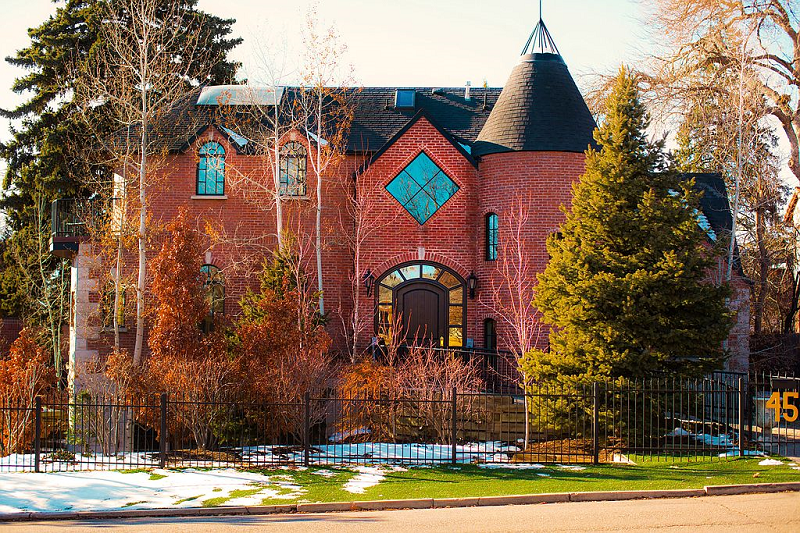 With a cobblestone drawbridge and two spiral staircases throughout each level, this 4-bedroom, 5-bath residence is truly castle-esque. The home incorporates two walk-in closets in the master bedroom as well as separate dual bathrooms. There's even a built-in espresso machine.
Locate more homes in Denver.
Bethesda, MD
5415 Mohican Rd, Bethesda, MD
For sale: $3.895 million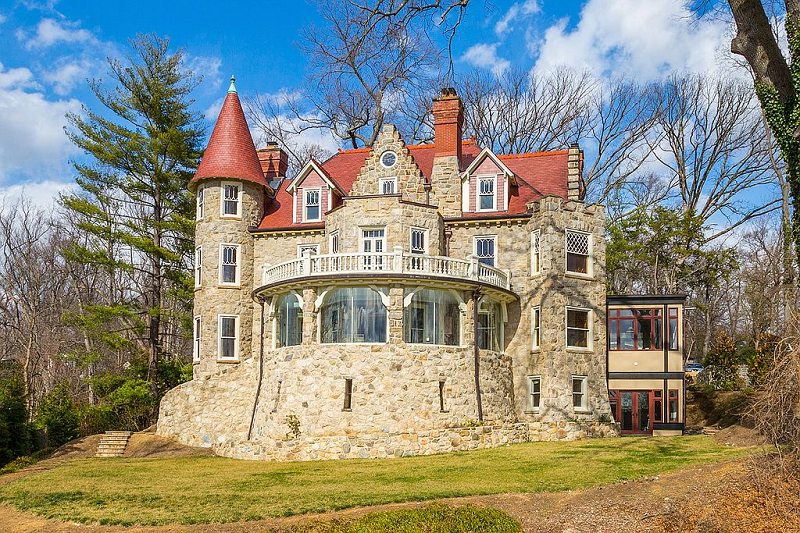 A completely renovated 17th-century classic, this 9,000-square-foot masterpiece features glass-enclosed porches overlooking the Potomac River. Antique light fixtures and stonework preserve the home's beauty, while modern appliances deliver modern convenience.
See more homes for sale in Bethesda.
Hollywood, SC
5204 Oak Cove Ln, Hollywood, SC
For sale: $899,999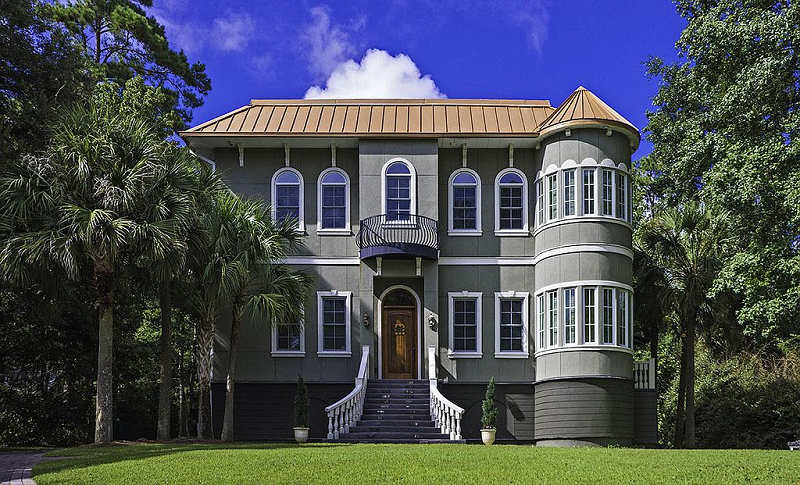 This stately home includes access to a private golf course and equestrian center – perfect for your noble steed. The 4-bedroom, 4-bath features three fireplaces: one each in the dining room, living room and master bedroom (which can be accessed from a woodworked elevator). For complete relaxation, the master bath centers around a raised spa tub.
Search for more Hollywood homes for sale.
Southlake, TX
3716 N White Chapel Blvd, Southlake, TX
For sale: $3.95 million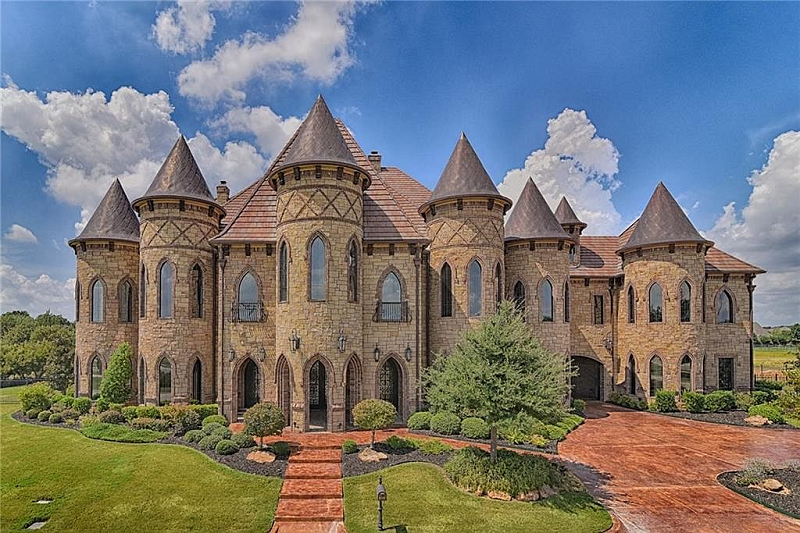 This nearly 20,000-square-foot castle comes with enough storage for at least 12 vehicles. Outside is a private lagoon-style pool with rock waterfall, spa and covered patio. If that's not enough to make you feel like royalty, there's also a theater, game room and multiple libraries.
Find more homes in Southlake.
Related:
Source: Zillow Feed