The chaos of modern life – with the constant stream of emails, multitude of devices and keeping pace with modern technology – can be exhausting. If you've ever thought about throwing away all your electronics, living sustainably or finally ditching life in the city, these seven off-the-grid homes may have just what you need.
Ambajejus Lake, ME
Moreair Is, Ambajejus Lake, ME
For sale: $389,600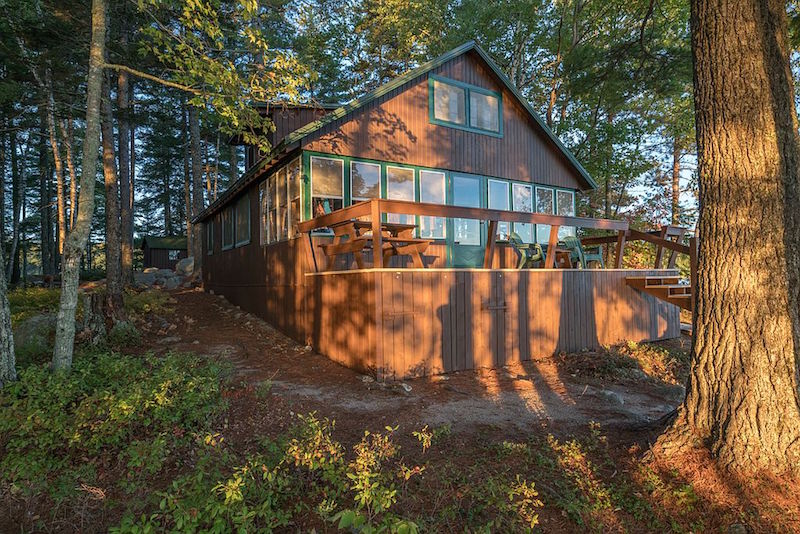 Unplugging from smart phones and the internet wouldn't be difficult at this ultra-private island property off Ambajejus Lake. In addition to the beautiful lake and Mount Katahdin views, it features two structures: one that is more insulated for winter stays, and a larger cabin that would be more comfortable during the summers. You can enjoy complete solitude with this property – your nearest neighbor would be approximately one mile away.
Find more homes near Lake Ambajejus.
Boise, ID
50 Yellow Pine Ln, Boise, ID
For sale: $725,000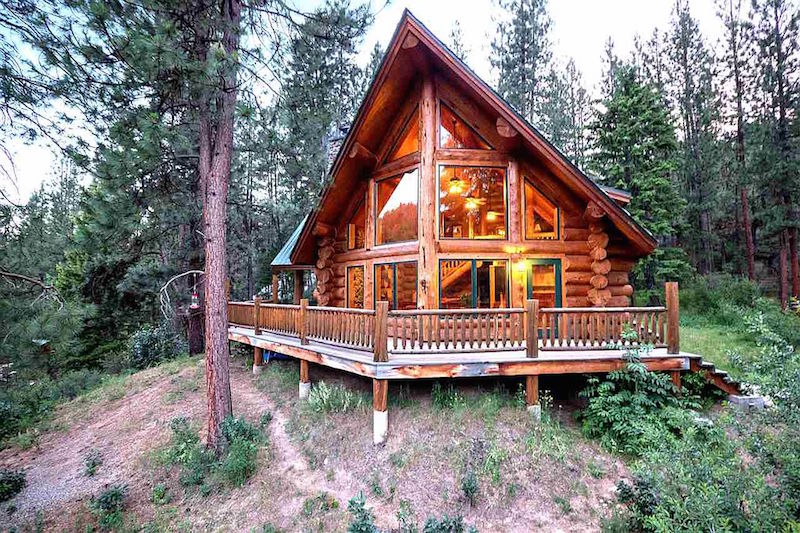 This charming Idaho log cabin has floor-to-ceiling windows, a beautiful stone fireplace, a gourmet kitchen and a large bathroom with a clawfoot tub for soaking. The home comes with a large horse barn and complete-and-utter privacy on 40 acres of land. Hydro- and solar-powered, this home makes it very easy for you to enjoy a sustainable, off-the-grid lifestyle in the middle of the woods.
See more homes for sale in Boise.
Winthrop, WA
98 Sage Canyon Rd, Winthrop, MA
For sale: $497,000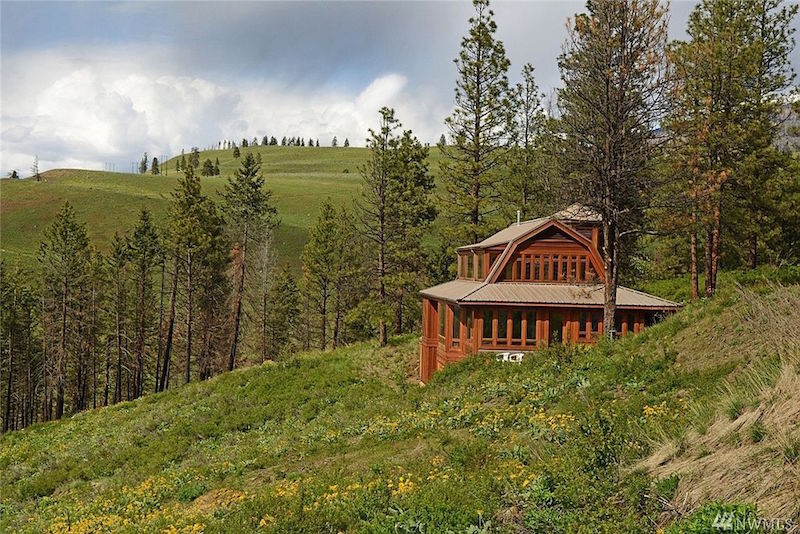 This home, with views of the North Cascades National Park and Methow Valley, makes going off the grid look luxurious. The house is set on 97 acres, featuring protected meadows, wildflowers and a pine forest. Inside, the home boasts 3,600 square feet of custom craftsmanship, including a spiral staircase, large rec room and a spa-like master bathroom.
See more homes in Winthrop.
Sierraville, CA
804 Fiberboard Rd, Sierraville, CA
For sale: $988,000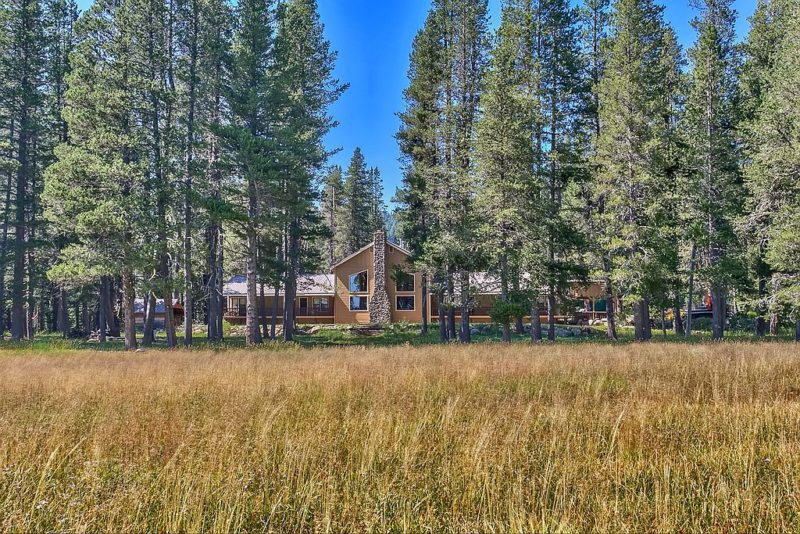 With such close proximity to Lake Tahoe and Reno, NV, this home is the perfect getaway for those wishing to unplug. The interior of the home is rustic yet modern with a chef's kitchen, two-story ceilings in the living area and a large stone fireplace. The property is perfect for snowmobiling in the winter and fishing in the summer, and even includes its own helipad.
Check out more homes for sale in Sierraville.
Albuquerque, NM
20 Canoncito Dr NE, Albuquerque, NM
For sale: $612,000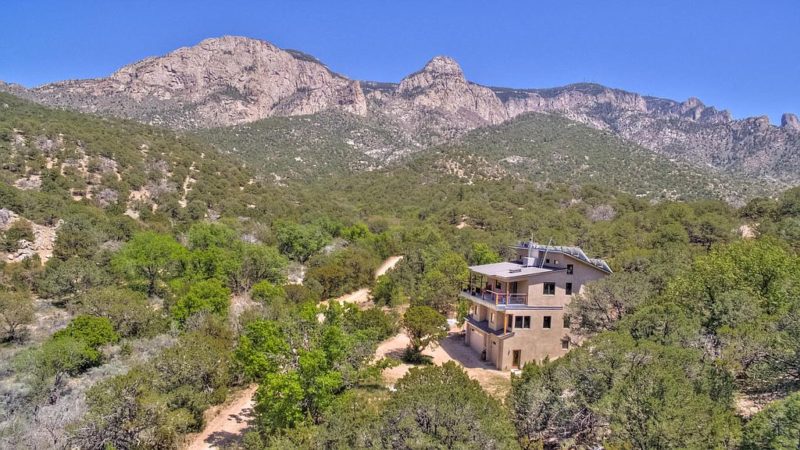 Steps from the Piedra Lisa and La Luz trailheads, this solar-powered home is made for exploring the high desert. It was also designed to bring the outdoors in with large windows, a deck spanning the width of the house and a cozy window seat.
See more Rio Rancho listings.
Wolcott, VT
1858 Town Hill Rd, Wolcott, VT
For sale: $399,000
Whether you're craving a cozy spot to finally draft that novel, or you simply want to enjoy the privacy and tranquility of rural Vermont, this custom-built, modern home fits the bill. Completely self-sufficient with propane radiant-floor heat, it's made for those harsh Northeastern winters. It also has an apple orchard and a permanent tree blind for a homeowner who wishes to hunt on the land.
Find more homes in Wolcott.
Black Mountain, NC
60 Bucks Walk, Black Mountain, NC
For sale: $949,000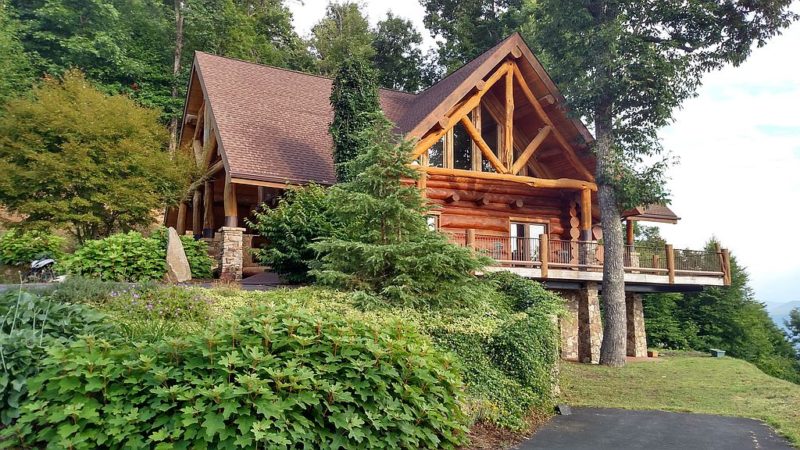 Sweeping mountain and forest views, a custom-crafted interior and a separate, spacious guest cottage are just a few of this home's selling points. Though the home has the capability to be completely off the grid with solar paneling, a diesel generator and cistern water storage, you won't be roughing it with an updated kitchen, tranquil bathrooms and a library.
See more Black Mountain homes for sale.
Related:
Source: Zillow Feed