A hazy shade of winter has settled in over much of the country, but these brightly colored retreats are a good reminder that it's always sunny somewhere.
From Florida to Hawaii, we've got your dream destinations covered. Here are 10 island spots to fantasize about as you count down to spring.
Atlantic Beach, NC
239 Sea Dreams Dr
For sale: $695,000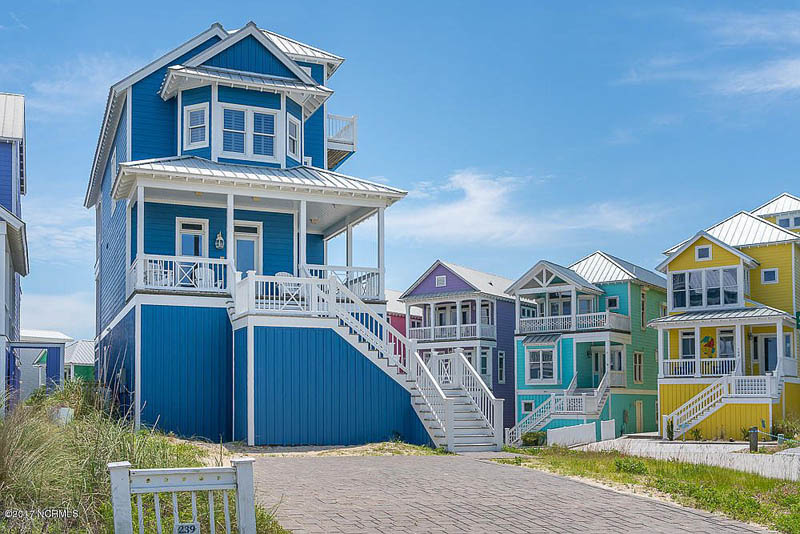 This North Carolina beach house is set on Sea Dreams Drive – fitting for a home that's just steps from the Atlantic Ocean. The bold, blue house on a hill offers up views from sea to sound. Cathedral ceilings also give this 3-bedroom retreat the feel of a classic beach house. Bonus: There's an outdoor shower.
View more homes in Atlantic Beach.
Vero Beach, FL
692 Ocean Rd
For sale: $12.5 million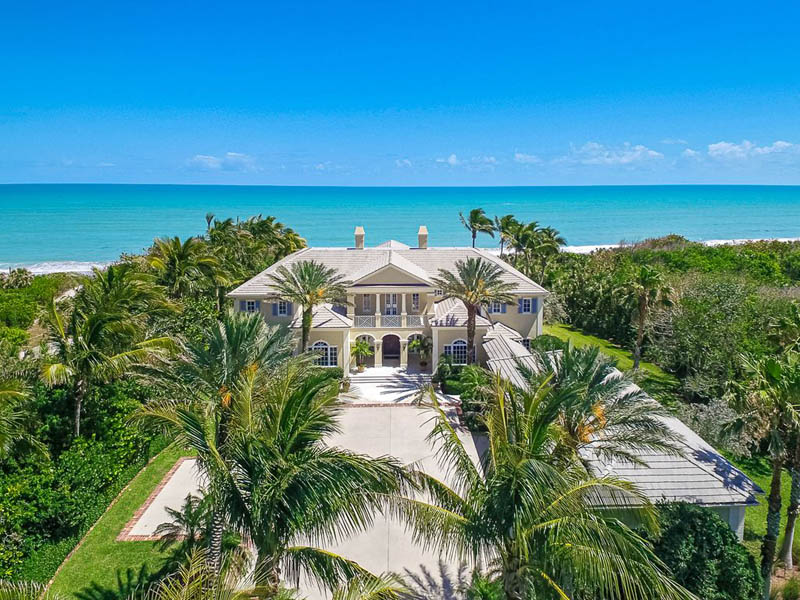 The warm waters of the Atlantic Ocean practically lap at the backyard of this Florida dream house. At more than 14,000 square feet, this home has ample space for entertaining. The first-floor master suite has its own dedicated wing and private bar; second-floor bedrooms each have their own balconies facing the ocean.
Check out more homes in Vero Beach.
Dauphin Island, AL
106 Westward Ho Ct
For sale: $399,000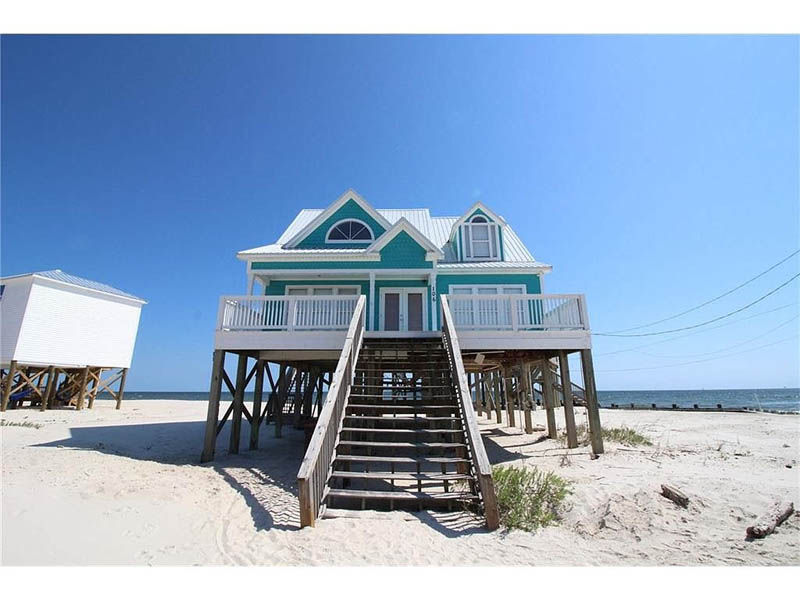 There's sand on all sides of this waterfront home on Alabama's Dauphin Island. The 3-bedroom beach house has both covered and open-air decks, offering views of the Gulf of Mexico and the Mississippi Sound. The interior features an open floor plan, fit for relaxing with friends after a day of swimming or beach volleyball.
Check out more homes on Dauphin Island.
Lahaina, HI
4809 Lower Honoapiilani Rd
For sale: $18.75 million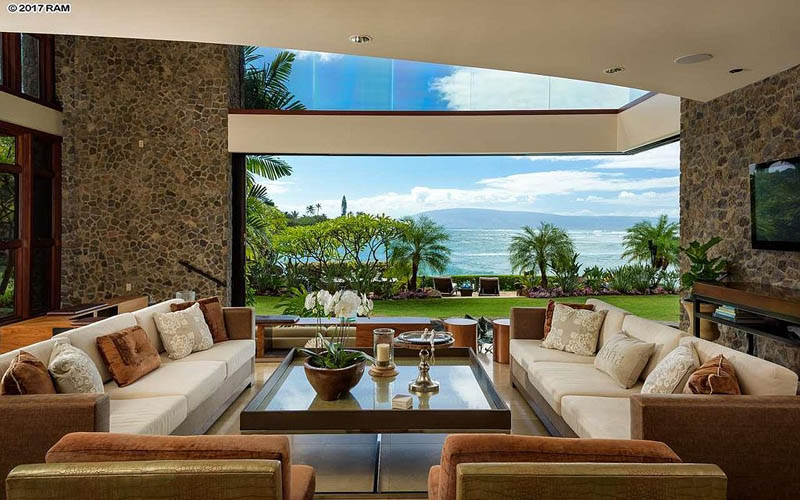 This Hawaiian hideaway is all water views all the time. Glass walls slide away, opening up rooms to the ocean vistas outside. The 7-bedroom estate also boasts private waterfront land and a winding pool with waterfalls and a spa. For a more laid-back experience, a luxurious, second-floor bathtub features two built-in lounge chairs pointed at the beach. Aloha!
Explore more homes in Lahaina.
Key West, FL
1500 Albury St
For sale: $2.19 million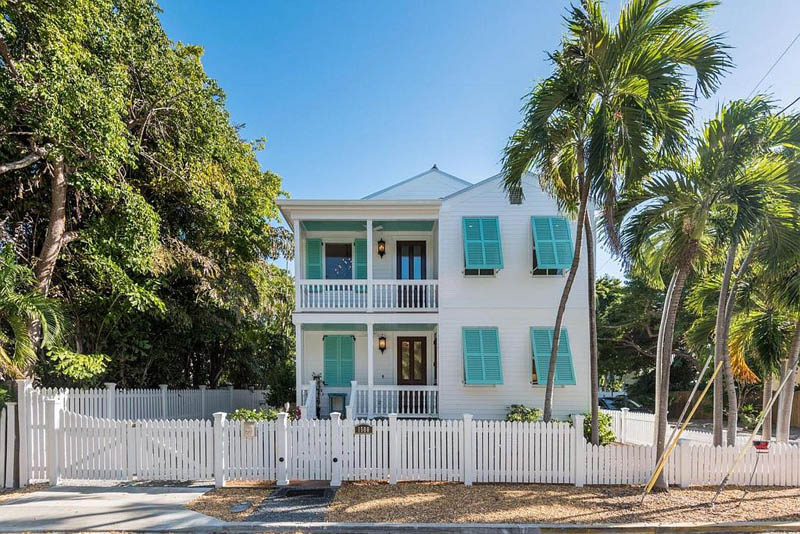 Nestled in the heart of Key West, this home may look historic, but it's brand new. A backyard pool under a canopy of palm trees is the perfect spot for cooling off on simmering Florida days. Inside, an open kitchen – with modern appliances and a built-in wine refrigerator – is primed for having guests over for dinner.
View more homes in Key West.
Johns Island, SC
4289 Charles Freer Ln
For sale: $4.99 million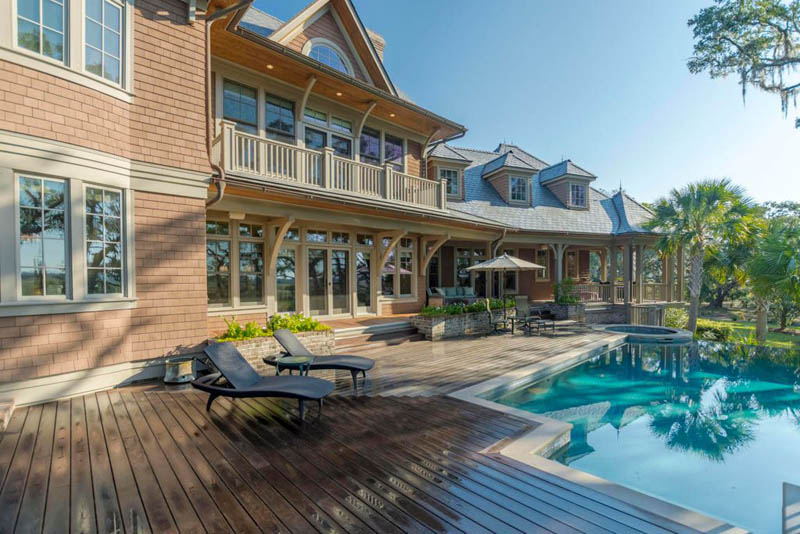 This spacious South Carolina getaway offers 180-degree water views, along with a backyard dock to launch a kayak or simply watch the sun fade onto the horizon. A classic Southern-style front porch allows for relaxing outdoors on warm nights, and the backyard infinity pool is a refreshing respite when the weather heats up. For chillier nights, the screened-in sunroom features a stone fireplace and views of a large tidal creek.
Take a look at more homes in Johns Island.
St. John, US Virgin Islands
43 Chocolate Hole
For sale: $1.075 million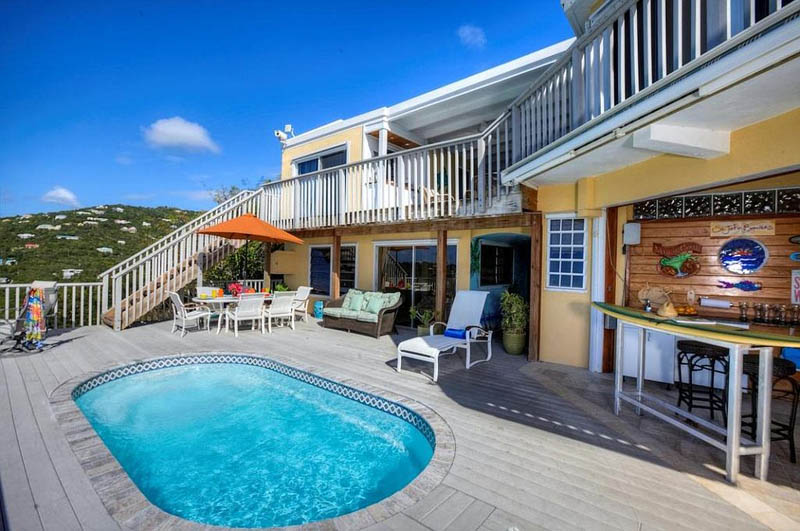 The sunsets alone make this next spot, in the U.S. Virgin Islands, worth the flight. The 3,900-square-foot island retreat features panoramic views of the surrounding islands along with a poolside bar and five bedrooms. For swimmers and snorkelers, the Virgin Islands Coral Reef National Monument is a just short boat ride away.
Check out more homes in St. John.
Galveston, TX
1502 17th St
For sale: $360,000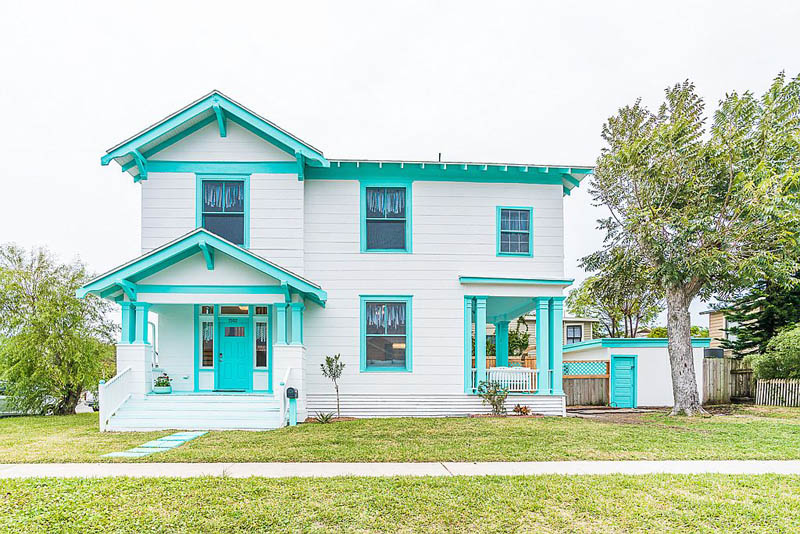 Everything's bigger in Texas, and this home is no different. Just three blocks from the beach, the Galveston getaway has big pops of color reminiscent of the Caribbean. An open kitchen with bold wallpaper is perfect for entertaining friends fresh from the beach (bonus: it's got a bar with a wine fridge!), plus the master bathroom has spa-like features for unwinding after a day in the sun.
Explore more homes in Galveston.
Balboa Island, CA
333 E Bay Front
For sale: $5.4 million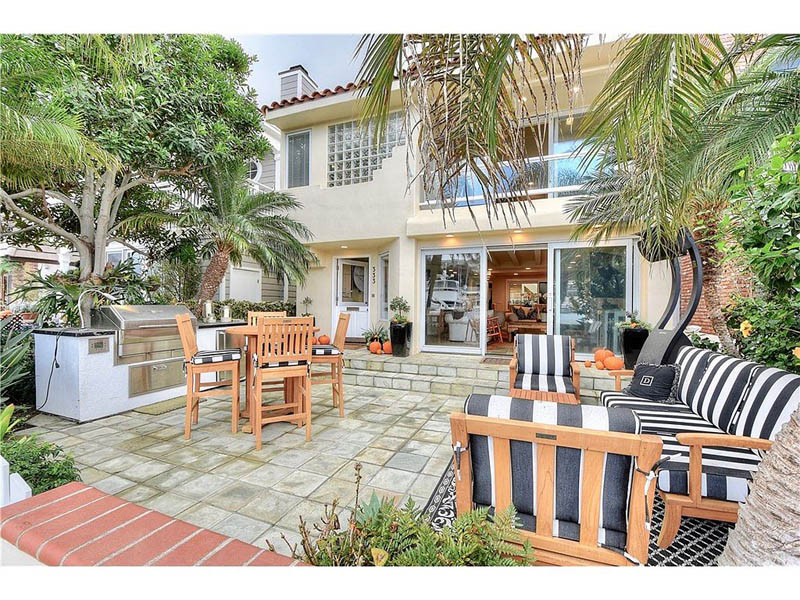 Launch a boat and reel in the catch of the day from the private dock of this home on California's Balboa Island. This bayfront beauty in Newport Beach comes with a spacious front patio built to entertain (hello, outdoor refrigerator!). A master bedroom features a private deck and the requisite panoramic water views.
See more homes on Balboa Island here.
Key West, FL
1319 Eliza St
For sale: $1.625 million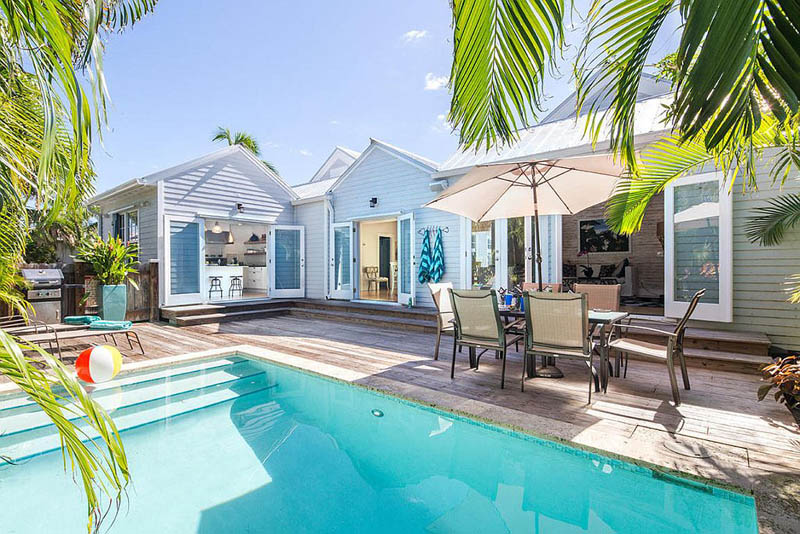 Modern upgrades abound throughout this classic Key West-style home. Though it was built in 1933, some touches are distinctly 2018: accent walls made of reclaimed wood and barn-style doors leading to the bedrooms. A canopy of palm trees surrounds the backyard pool and large deck; if you're more in the mood to dip your toes in the sand somewhere, beaches are within walking distance.
See more homes in Key West.
Related:
Source: Zillow Feed